سرفصل های مهم
فصل 16
توضیح مختصر
زمان مطالعه

9 دقیقه

سطح

ساده
دانلود اپلیکیشن «زیبوک»
این فصل را می‌توانید به بهترین شکل و با امکانات عالی در اپلیکیشن «زیبوک» بخوانید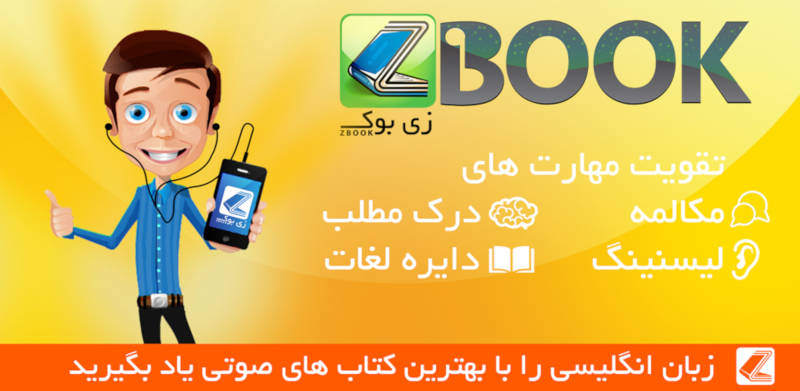 متن انگلیسی فصل
CHAPTER sixteen
The Cannonball
'James!' said Tiffany Case. 'Wake up!'
J After some moments, Bond's blackened eyes opened with difficulty. He looked up at her from the wooden floor. She shook his blood-covered arm, afraid that he might fall asleep again. He seemed to understand and slowly pulled himself up onto his hands and knees.
'Can you walk?' she asked.
'Wait,' he said. He could feel his feet and hands. He could move his head from side to side. He could see the moonlight. He could hear her. 'It should be all right,' he thought. But he just wanted to sleep. Or to die. Anything to stop the pain that was in him and all over him. Anything to kill the memory of those four boots kicking him.
'We're in the waiting room,' she whispered. 'We must get to the end of the station.'
She opened the door and Bond got up on his feet. With Tiffany's arm round him, he walked slowly out and to the end of the station.
And there was a railroad handcar.
Bond looked at it. 'Petrol?' he whispered.
Tiffany pointed to some petrol cans by the station wall. 'I've just filled it,' she whispered back. 'They use it to check the railway line. Get on it.' She smiled. 'Next stop, Rhyolite.'
'You're a great girl,' whispered Bond. 'But there'll be a lot of noise when we start that thing.' He turned and looked at the buildings behind him. 'I've got an idea. Have you got some matches or a cigarette lighter?'
She took a lighter out of her pocket and gave it to him.
'What's the idea?' she said. 'We need to get moving.'
Bond went across to the cans of petrol and started opening them. He threw petrol over the wooden walls. When several cans were empty, he went back to her. 'Start the handcar,' he whispered. He picked up an old newspaper from next to the railway track. Tiffany started the handcar engine.
Bond lit the newspaper with the lighter, then threw it towards the petrol cans. BOOM! Flames shot into the sky.
'James!' cried Tiffany.
Bond got onto the handcar as it started to move away.
Soon they were speeding along the track, and Bond felt the cool night air.
'Are you OK?' asked Tiffany. 'You look terrible.'
'Nothing's broken,' said Bond.
'I had to sit and listen to them kicking you,' she said. 'Spang stayed and listened and watched me. After they put ropes round you and threw you into the waiting room, everyone went to bed. I waited an hour before I came down to you.'
'You're going to be in trouble if they catch us,' said Bond.
'Don't worry about me,' she said. 'First we have to get this thing to Rhyolite. Then we'll have to find a car and get to California. I've got money. We need to get you to a doctor and buy you a new shirt. I've got your gun. I got it after Spang went to bed.' She opened her shirt and took it from her belt.
Bond took it from her and pushed it into the top of his trousers. His shirt was covered in blood.
The miles went by. Every few minutes, Bond turned and looked behind them. They had been travelling nearly an hour when they heard a new sound.
'It's The Cannonball!' said Tiffany.
They looked back along the railway line. Was that a small light far away?
'How far is it to Rhyolite?' asked Bond.
'About thirty miles.'
'How fast can this thing go?'
'About thirty miles an hour.'
After fifteen minutes, Bond could see the lights on the front of the big engine.
'Are we OK for petrol-' he asked.
'Yes,' she said. 'I put in a whole can.'
Almost before she finished speaking, the little engine went 'Put. Put-put.'
'Oh, no!' said Tiffany.
And again. 'Put. Put-put.' Then 'Put-put… hissss…' and suddenly they were moving down the track in silence, the engine dead. Minutes later, the handcar stopped.
'No more petrol,' said Bond. He looked round. There was flat, open land for two miles on the left, and mountains half a mile away on the right.
'Come on, Tiffany,' he said. 'We've got to go.' He looked round - and saw her running down the track in front of the handcar. After a moment, she turned and ran back.
'There's a side line in front,' she said. 'If you can move the points on the track we can push this thing down the side line. Then the train will miss us.'
Bond smiled. 'I've got a better idea. Come on. Start pushing!'
Once it started moving, the handcar moved down the track easily. They came to the points by the side line and Bond went on pushing until they were past them.
'What are you doing?' asked Tiffany.
Bond ran back to the points. 'We're going to send The Cannonball down the side line. Help me move the points switch.'
They both pulled hard on the switch. The pain in Bond's arms was terrible. But slowly the old metal moved for the first time in fifty years. Then it was done and Tiffany helped Bond back to the handcar.
Suddenly the night air was full of the noise of the great metal train as it rushed towards them. 'Get down and don't move!' shouted Bond. He pushed Tiffany down behind the handcar. Then he went across to the side of the railway line and took out his gun.
Crack! A bullet hit the ground next to him. Crack. Crack. Crack. Now he could hear the gun above the sound of the engine.
And then the big engine flew into the side line with a scream of metal. Bond saw Spang in the cab of the engine. He was almost falling out, holding the side of the cab with one hand and driving the engine with the other.
Bond lifted his gun and fired four shots. He saw Spang's white face suddenly turn up to the sky. Then the great black- and-gold engine was past him and rushing towards the Spectre Mountains. Its lights cut through the darkness and a warning bell began to ring. But nothing could stop it now.
Bond put the gun into his trousers as Tiffany Case ran across to him. They watched the engine go behind a large rock. And suddenly there was a terrible crash and a great burst of fire. And then… silence.
'And that's the end of one of the Spangs,' thought Bond.
'Let's get away from here,' said Tiffany.
It took them an hour and a half to walk the two miles to the main road. Tiffany half-carried Bond. When they reached the road he fell down, full of pain. The girl sat and held him against her. She cleaned his face with the corner of her shirt. An hour later, a low, black car stopped next to them. A head came out of the driver's window. A friendly Texan voice said, 'Felix Leiter, Miss. What can I do for you on this beautiful morning?'
'… and when I got into town I called my friend Ernie Cureo,' said Leiter. 'His wife told me that he was in hospital. So I went and saw Ernie and he told me the whole story. So I drove through the night to Spectreville and saw that the place was on fire. The gates were open so I went inside. The only person there was a man on his hands and knees, trying to get away. He had a broken leg, and his name was Frasso. I made Frasso tell me everything. Then I left him for the Fire Department to find when they arrived. Next I drove towards Rhyolite. I found a pretty girl in the middle of the road. And here we are. Now tell me your story.'
'So I'm not dreaming,' thought Bond. 'I am in the back of the Studebaker, and this is Tiffany's arm under my head. And that is Felix, and we are going down the road to a doctor, some food, a bath, a drink, and sleep.' He lay still and listened to their voices.
At the end of Tiffany's story, Leiter said, 'We'll be in Los Angeles by lunchtime. Before that, we could stop at Olancha and get James to a doctor. But we must get you and James out of the country as soon as possible. Once the rest of the Spangled Mob finds you, they'll kill you. We need to get you on a plane to New York tonight and on your way to England tomorrow.'
'But who is this man Bond?' said Tiffany 'Is he a private detective?'
'Ask him yourself,' Bond heard Leiter say carefully. 'Don't worry, he'll look after you.'
After that, Bond fell asleep. He woke up outside the house of Doctor Otis Fairplay in Olancha. The doctor cleaned Bond's cuts. Then he, Leiter and Tiffany got some breakfast before they drove away again.
مشارکت کنندگان در این صفحه
تا کنون فردی در بازسازی این صفحه مشارکت نداشته است.
🖊 شما نیز می‌توانید برای مشارکت در ترجمه‌ی این صفحه یا اصلاح متن انگلیسی، به این لینک مراجعه بفرمایید.