سرفصل های مهم
فصل 11
توضیح مختصر
زمان مطالعه

19 دقیقه

سطح

ساده
دانلود اپلیکیشن «زیبوک»
این فصل را می‌توانید به بهترین شکل و با امکانات عالی در اپلیکیشن «زیبوک» بخوانید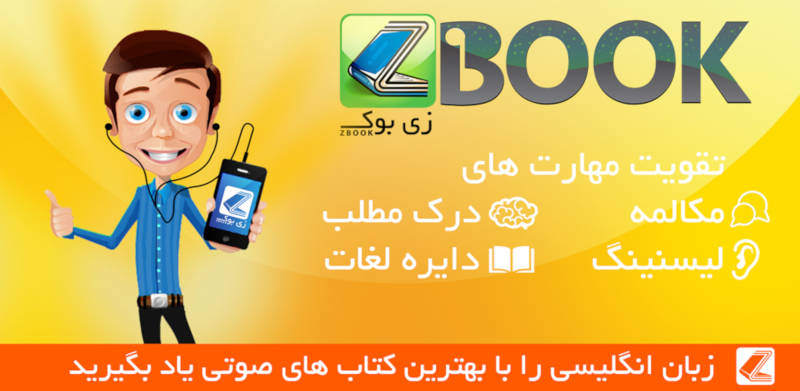 متن انگلیسی فصل
Chapter eleven
The Case for the Prosecution
The trial of John Cavendish for the murder of his stepmother took place two months later. I won't talk about what happened before then, except to say that Mary Cavendish totally supported her husband. Poirot himself said that Mary had forgotten her pride and jealousy and thought only of John.
'Even now,' I said, 'I don't really believe it. My old friend, John - a murderer! You should have told me.' I remembered how I had told John that Poirot suspected Dr Bauerstein. The doctor, by the way, had been found not guilty, as there was no real proof he was a spy. He was now free.
'Do you think that John will be found guilty?' I asked Poirot. 'No, my friend, I don't think he will. I have no proof. I do not have the last piece of evidence - the last link in the chain!'
'When did you first suspect John?' I asked, after a pause.
'Did you not suspect him?' replied Poirot, 'Even after you overheard Mrs Inglethorp and Mary Cavendish? Did you not realise that it was John who argued with Mrs Inglethorp that afternoon - not her husband? That is why Mary Cavendish did not say anything at the inquest.'
I finally understood! 'The murderer is a clever man,' said Poirot. 'I must find the last link in the chain, or he will escape. There is one piece of evidence that will help John Cavendish,' he continued. 'He did not burn the will.'
Before the trial began, Poirot became more and more nervous. He could not find his 'last link'. By then we were all living in London. Mary and the other people from Styles rented a house, and Poirot stayed with them. I was working at the War Office, and so could visit them often.
On the 15th of September the trial of John Cavendish began at the Old Bailey, London's famous law court. He was charged with the murder of Emily Inglethorp, and said he was not guilty. The man defending him was Sir Ernest Heavywether, a famous lawyer. Mr Philips was the prosecutor - the lawyer trying to prove John was guilty. He started the trial.
'This murder,' said Mr Philips, 'was planned in advance. John Cavendish poisoned his own stepmother, who had supported him all his life. She had been kind and generous, and let John and his wife live in comfort and luxury at Styles.
'John Cavendish,' went on Mr Philips, 'was in debt and was having an affair with Mrs Raikes, a farmer's wife. When Mrs Inglethorp discovered this, she and John Cavendish had a huge argument on the afternoon before she died. The day before, John Cavendish had bought the poison strychnine at the village pharmacy, dressed up as Mrs Inglethorp's husband - trying to make Mr Inglethorp look guilty.
'On Tuesday the 17th of July, after the argument with her son,' continued Mr Philips. 'Mrs Inglethorp made a new will. This will was burned, but it probably left everything to her husband. She had, in fact, already made a will in favour of her husband, but she probably thought that it was no longer legal because she had married again. It seems clear that John Cavendish burned this new will, thinking that he would then inherit everything when Mrs Inglethorp died.
'When he searched the house, Detective-Inspector Japp found a bottle of strychnine in John Cavendish's room. This is the same bottle of poison sold at the village pharmacy to the pretend Mr Inglethorp. All this evidence,' concluded Mr Philips, 'shows that John Cavendish is guilty of murder.'
The first witnesses for the prosecution were the same as those who spoke at the inquest, so I will not repeat their evidence.
John's defence lawyer, Sir Ernest Heavywether, was famous all over England for frightening witnesses. He asked only two questions about the medical evidence. 'Dr Bauerstein, does the poison strychnine work quickly?'
'Yes,' replied the doctor.
'And you don't know why it took so long to work in this case?'
'No, I don't,' said Dr Bauerstein.
'Thank you, that is all,' said Sir Ernest.
Mr Mace admitted that he had never spoken to Mr Inglethorp, and Alfred Inglethorp himself said that he had certainly not bought the poison. Nor had he argued with his wife. Then Dorcas gave her evidence. After various other questions, Mr Philips asked her about a package that had been delivered for Lawrence Cavendish, in June.
'Mr Lawrence was away from home in June,' she said. 'And Miss Howard takes care of all the packages.' Evelyn Howard then told the court that she had found the brown paper from the package on top of John Cavendish's wardrobe. Next an assistant from the theatre costume shop said that they had sent a black beard to Mr L Cavendish, at Styles. It had been ordered and paid for by letter, which was written on notepaper from Styles.
Sir Ernest Heavywether stood up to defend John Cavendish. 'Did you notice the official post office mark on the letter ordering the beard?' he asked.
'No, I didn't,' said the assistant.
'So in fact the letter might have been posted from anywhere? From Wales, for instance?'
The assistant admitted that this might be true, and Sir Ernest sat down, satisfied. That was the end of the first day of John's trial.
'Sir Ernest is very clever,' said Poirot, as we went home. 'He is trying to show that there is just as much evidence against Lawrence as against John, so the jury won't know who is guilty.'
The next day Detective-Inspector Japp told the court about a new piece of evidence. A piece of paper had been found in Mrs Inglethorp's cheque book, which read, '… when I die, I leave everything I possess to my beloved husband Alfred Ing…' So the new will had definitely been in Mr Inglethorp's favour. Japp also described how he had found the bottle of poison in John Cavendish's room.
Then it was Sir Ernest's turn to ask questions. 'You searched the room of John Cavendish one week after the murder, and found the poison in a drawer. Was the drawer locked?'
'No,' replied Japp.
'Isn't it strange that a man keeps the evidence of his crime in an unlocked drawer?'
'He might have put the poison there in a hurry,' said Japp.
'But it was a week after the murder. Wasn't there plenty of time to destroy the poison?'
'Yes,' Japp had to agree.
'The poison was found under heavy winter clothes. Is it likely that John Cavendish - during a hot week in summer - would open a drawer of winter clothes?'
'Perhaps not,' said Japp.
'Please answer my question,' said Sir Ernest. 'Yes or no?'
'No,' replied Japp.
'So it is possible that someone else put the poison in the drawer.'
'Yes, it is possible,' admitted Japp.
'That is all,' said Sir Ernest.
Other evidence showed that the signature of 'Alfred Inglethorp' in the pharmacy poison book was false, that John Cavendish was in debt, and that he was having an affair with Mrs Raikes. Evelyn Howard had been right about the affair - but had got the wrong man. Lawrence Cavendish then gave evidence. In June he had been staying in Wales, and denied ordering a black beard.
Sir Ernest began his attack. 'Tell me, Mr Cavendish, if anything happened to your brother, who inherits Styles?' John looked angry, as Lawrence's face turned red.
'Answer my question, please,' said Sir Ernest.
'I do,' said Lawrence quietly.
'Yes, you do,' said Sir Ernest. And you would inherit a lot of money too, wouldn't you?'
'Really, Sir Ernest,' said the judge, 'these questions have nothing to do with the case.'
Sir Ernest changed the subject. 'On Tuesday the 17th of July, you visited the pharmacy at Tadminster hospital. While you were there, did you unlock the poison cupboard and examine the bottles?'
'I - I - may have done so,' said Lawrence nervously.
'Did you or didn't you? Yes or no?'
'Yes.'
'Did you examine one bottle in particular? A bottle of strychnine?' asked Sir Ernest.
Lawrence's face looked pale and ill. 'N - o - I am sure I didn't,' he said.
'So why are your fingerprints on the bottle?' inquired Sir Ernest.
'I - I suppose I must have picked up the bottle.'
'Did you remove any of the poison?'
'Certainly not,' said Lawrence.
'Then why did you pick it up?' continued Sir Ernest.
'I once studied to be a doctor, so I'm interested in such things.'
'Ah! So you are "interested" in poisons, are you? During the whole afternoon you were alone for only two minutes, but in those two minutes you suddenly displayed your "interest" in strychnine?'
Lawrence said nervously, 'I - I With a satisfied smile, Sir Ernest said, 'I have nothing more to ask you, Mr Cavendish.' Everyone in the court was very excited by this, and the judge had to call for silence.
Now Sir Ernest spoke in John's defence. He used all his experience and skill to make a good impression. 'There is no real evidence against John Cavendish,' Sir Ernest began. 'The poison was found in an unlocked drawer. There is no proof that he ordered the black beard. It is true that John Cavendish argued with his mother, but he was told that Mrs Inglethorp had argued with her husband. So he thought there were two separate arguments - not that his voice had been mistaken for Mr Inglethorp's voice.
'John Cavendish did not,' continued Sir Ernest, 'buy poison from the village pharmacy. At that time he was waiting to meet someone in the woods. He had received a note with no name on it, which threatened to tell his wife Mary about his affair with Mrs Raikes. John waited in the woods but no one arrived.
'And John Cavendish did not burn the will. He had trained as a lawyer, so John knew that Mrs Inglethorp's previous will in his favour was no longer legal because of his mother's marriage.
So John did not need to burn the will Mrs Inglethorp made on the afternoon of her death.
'Finally,' said Sir Ernest, 'there is evidence against other people as well as John Cavendish - particularly against his brother, Lawrence.'
It was now time for John to give evidence. He told his story well. He showed the jury the note with no name on it, and talked openly about his argument with Mrs Inglethorp. 'Finally,' John said, 'Sir Ernest is wrong to accuse my brother. Like me, Lawrence had nothing to do with our mother's death.' This made a good impression on the jury.
Mr Philips, the prosecutor, asked John about the note. 'Does the handwriting look familiar?'
'No, I don't think so,' replied John.
'I think it looks like your own handwriting,' said Mr Philips. 'I think you wrote the note yourself to make sure you had an alibi. I think that really you were buying poison at the village pharmacy.'
'That is not true,' said John.
That was the end of the trial for the day. Poirot was frowning and looking unhappy. 'Things are going badly,' he said. I couldn't help feeling glad. Perhaps the jury would decide that John was not guilty!
Back at the house, I followed Poirot up to his room. Still frowning, he picked up a pack of playing cards. Then, to my surprise, he began to carefully balance the cards on top of each other, building up a tall tower. 'I am trying to relax,' he explained. 'I need to use my brain - I need to think.'
'What's the matter?' I asked.
Poirot's hand hit the table, knocking down the cards. 'It is this, mon ami!' he exclaimed. 'I cannot find the last link in my chain - the last piece of evidence!'
I didn't know what to say, so I kept quiet, watching him again place one card on top of the other. His hands never hesitated or stopped. 'How still and steady your hands are,' I remarked. 'I think I've only seen your hands shake once.'
'When I was angry?' asked Poirot.
'Yes, that's right. Do you remember? It was when you discovered that the lock on Mrs Inglethorp's despatch-case had been broken. You stood by the mantelpiece and straightened the ornaments and vases, though your hands were shaking-' I stopped suddenly. Poirot had jumped to his feet.
'I have an idea!' he gasped. 'A huge idea - the last link! And all thanks to you, Hastings!' To my surprise he kissed me on both cheeks, and ran quickly from the room.
Mary Cavendish entered at that moment, looking surprised. 'Monsieur Poirot has just rushed outside, looking for a car. What's the matter?' I looked out of the window, and saw Poirot running down the street. 'He suddenly had an idea,' I told Mary, 'and then rushed out.'
'Well,' said Mary, 'I expect he'll be back for dinner.'
But night came, and Poirot did not return.
مشارکت کنندگان در این صفحه
تا کنون فردی در بازسازی این صفحه مشارکت نداشته است.
🖊 شما نیز می‌توانید برای مشارکت در ترجمه‌ی این صفحه یا اصلاح متن انگلیسی، به این لینک مراجعه بفرمایید.