سرفصل های مهم
فصل 13
توضیح مختصر
زمان مطالعه

19 دقیقه

سطح

سخت
دانلود اپلیکیشن «زیبوک»
این فصل را می‌توانید به بهترین شکل و با امکانات عالی در اپلیکیشن «زیبوک» بخوانید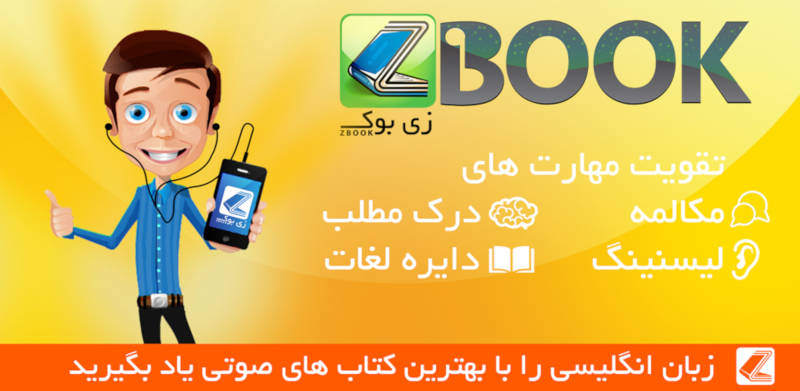 متن انگلیسی فصل
Chapter thirteen
Poirot Explains
'Poirot,' I said, 'I could kill you! Why did you deceive me?' We were sitting in the library, a few days later. John and Mary were together in the next room, and Alfred Inglethorp and Miss Howard had been arrested. Now, at last, I was alone with Poirot, and could ask him all my questions.
'I did not deceive you, mon ami,' he said, 'though perhaps I let you deceive yourself.'
'Yes, but why?'
'Because you, my dear Hastings, are so honest! If I had told you that I suspected Alfred Inglethorp you would not have been able to hide your feelings - and he would have known I suspected him!'
'But why didn't you give me a hint?' I complained.
'I did,' said Poirot. 'I said - several times - that I didn't want Mr Inglethorp arrested now.'
'So you suspected him from the start?' I asked.
'Yes,' replied Poirot. 'When Mrs Inglethorp died, he gained more than anyone else. But at first there was so much evidence against Mr Inglethorp that I thought he must be innocent!'
'When did you change your mind?'
'When Alfred Inglethorp tried so hard to get himself arrested! Then I discovered that he was not involved with Mrs Raikes, so I was quite sure.'
'But why?' I asked.
'If Inglethorp was involved with Mrs Raikes,' explained Poirot, 'he would have a good reason to be silent. There would be a scandal. But since he was not, why didn't he say something? I decided that Alfred Inglethorp wanted to be arrested - and I was determined that he should not be arrested.'
'I still don't understand why he wanted to be arrested.'
'Because, mon ami, under English law if a court decides that a man is not guilty, he cannot be arrested again for the same crime. His idea was clever! He knew that he would be suspected, so he prepared false evidence against himself. He wanted to be suspected. He wanted to be arrested. He would then produce his perfect alibi - and he would be safe for life!'
'But how, with his alibi, did he go to the village pharmacy?' I asked.
Poirot stared at me in surprise. 'I thought you understood!' he said. 'It was Miss Howard who went to the pharmacy. She is tall, with a deep voice, and remember that she and Inglethorp are cousins - they look a little alike.'
'Ah! I see,' I said, as I thought about it. 'But I'm still confused about the bromide powder.'
'Bon! I will explain,' said Poirot. 'I think it was Miss Howard's idea - she did once say that her father was a doctor. She knew that it would be fatal to add bromide to a medicine containing strychnine. Mrs Inglethorp had a box of bromide powders. It was easy for Miss Howard to add one bromide powder to the bottle of medicine. Mrs Inglethorp would not die for a few weeks. By then Miss Howard would have pretended to argue with her and left the house. No one would suspect Miss Howard. Yes, it was very clever. But they tried to be too clever - they tried to blame John Cavendish.
'On Monday,' he continued, 'Mrs Inglethorp should have taken her last - fatal - dose of medicine. So on Monday, at six o'clock, Alfred Inglethorp prepares his perfect alibi. Miss Howard has previously invented a story about him and Mrs Raikes to explain his silence later. At six o'clock, Miss Howard, dressed as Alfred Inglethorp, buys the strychnine, and signs the poison book, copying John's handwriting. To make sure that John does not have an alibi, she sends him a note - again copying his handwriting. It all goes well. Miss Howard goes back home with the poison, and Alfred Inglethorp returns to Styles.
'But Mrs Inglethorp does not drink her medicine that night. Because of this Inglethorp makes his mistake.
'He starts to write to Miss Howard, in case she is worried that their plan has failed. Mrs Inglethorp returns home early from lunch to write some letters. He hides his own letter quickly, in case she sees it. He locks his desk, with the letter inside, and leaves the room in case his wife makes him open his desk. He never thinks that Mrs Inglethorp will open his desk with another key - but she does, and finds his letter.
'Mrs Inglethorp reads it, and learns that she is in danger - though she doesn't understand what her husband is planning to do. She decides to say nothing, but immediately writes to her lawyer, Mr Wells, and burns the will she has just made in her husband's favour. She keeps the fatal letter.'
'So Inglethorp broke the lock of the despatch-case to find the letter?' I said.
'Yes,' said Poirot. 'The letter was the only evidence connecting him to the crime. He took a great risk to steal it.'
'But why didn't he destroy the letter at once?' I asked.
'Because that would have been an even greater risk,' said Poirot. 'He has only five minutes to take the letter - just before we arrive. He uses one of the other door keys to unlock the door - they were all very similar - but finds that the despatch- case is locked, and he can't find the keys. But he has to have the letter, so he breaks the lock.
'But he does not dare to take the letter with him. He may be seen - he may be searched. He hears Mr Wells and John leaving the study downstairs. He must quickly hide the letter - but where? The contents of the waste-paper basket are kept and, in any case, are sure to be examined. There is no fire. So what do you think he does?'
'I have no idea' I said.
'He tears the letter into long thin pieces, so they look like the pieces of paper used to light the fire. Then he adds them to the other paper firelighters in the vases on the mantelpiece. No one thought to look at them,' Poirot continued. 'Later he can return and destroy the only piece of evidence against him.'
'Then the letter was in the vases of paper firelighters the whole time?' I exclaimed.
Poirot nodded. 'Yes, my friend. That is where I discovered my 'last link' - thanks to you!'
'To me?' I said in surprise.
'Yes,' said Poirot. 'You told me that my hand shook as I was straightening the ornaments and vases on the mantelpiece. Then I remembered that I had straightened all the objects on the mantelpiece earlier that morning. I wouldn't have needed to straighten them again, unless someone else had touched them.'
'So you rushed back to Styles and found the letter still there,' I said. 'But why did Inglethorp leave it there? He had plenty of time to destroy it.'
'Ah, but he did not get the chance. He was already suspected, and when I loudly told everyone in the house that an important paper was missing, he was watched all the time. He did not dare try to destroy the letter, and had to leave Styles, leaving the letter behind.'
'But why didn't Miss Howard destroy the letter?' I asked. 'She could have done.'
'Yes, but Miss Howard did not know the letter existed. She never spoke to Alfred Inglethorp. They were pretending to be terrible enemies, and until John Cavendish was found guilty it was too dangerous for them to meet. Of course, I had people watching Inglethorp, but he was too clever to show us the letter's hiding place. He thought the letter was safe where it was, and it is only thanks to your lucky remark that we have caught him.'
'I understand that now,' I said. 'But when did you first suspect Miss Howard?'
'When I discovered that she had lied at the inquest about the letter she had received from Mrs Inglethorp. Do you remember the letter?'
'Yes - more or less.'
'When Mrs Inglethorp wrote a letter she always left large clear spaces between her words. But if you look at the date at the top of the letter you will notice that 'July 17th' is different. The '1' was added before the '7' so it said the '17th'. So the letter was not written on the 17th, but on the 7th - the day after Miss Howard left Styles.'
'But why?' I asked, much puzzled.
'Because she did not wish to show us the letter written on the 17th. Why not? Perhaps Mrs Inglethorp mentioned her suspicions about her husband - we do not know. But because Miss Howard was not telling the truth, I began to suspect her.'
'But you told me two reasons why Miss Howard could not have committed the crime!' I said.
'And very good reasons too,' replied Poirot. 'I did not understand for a long time. Then I remembered that Miss Howard and Alfred Inglethorp were second cousins. She could not have committed the crime on her own, but she could have helped her cousin. She pretended to hate Inglethorp - but her hatred was too strong to be real. They must have been lovers long before Inglethorp arrived at Styles. They planned that he would marry this rich, old lady, make sure that she left him her money, and then poison her.
'Everyone suspects Inglethorp, but no one suspects Miss Howard. When she returns to Styles she hides the strychnine in John's room, and puts the beard in the attic. She makes sure that they are discovered.'
'But why did they try to blame John?' I asked. 'I think there was more evidence against Lawrence.'
'All the evidence against Monsieur Lawrence was pure chance,' said Poirot.
'Lawrence did act strangely at times,' I said thoughtfully.
'Yes, indeed,' agreed Poirot. 'But that was because he thought Mademoiselle Cynthia was guilty.'
'No,' I exclaimed, surprised. 'Impossible!'
'Not at all. It was possible. Perhaps Mrs Inglethorp had made a will in Cynthia's favour. Cynthia prepared the bromide powders, and Dorcas told us that she was a very good actress - she could have dressed up and bought the poison.'
'You are joking, Poirot!' I said.
'No, I am serious,' he said. 'Monsieur Lawrence turned so pale when he first entered his mother's room that night, because he saw that the door into Mademoiselle Cynthia's room was not bolted.'
'But he told us it was!' I said.
'Exactly,' said Poirot dryly. 'So I knew it was not bolted. Monsieur Lawrence was protecting Mademoiselle Cynthia - because he is in love with her.'
I laughed. 'You're wrong about that, Poirot. Cynthia herself told me that Lawrence doesn't like her.'
'It is obvious that he loves her,' argued Poirot. 'He became upset every time Mademoiselle Cynthia spoke and laughed with his brother. He thought that she loved Monsieur John. When he saw that his mother had been poisoned, for some reason he thought that Mademoiselle Cynthia was involved. He remembered that Cynthia had gone upstairs with his mother that night, and he crushed the coffee-cup to powder under his feet, so the coffee cannot be tested. Then he says that his mother died of a heart attack.'
'And what about the "extra coffee-cup"?' I asked.
'I was sure Mary Cavendish had hidden it. Monsieur Lawrence thought that if he could find an extra coffee-cup, no one would suspect Mademoiselle Cynthia any more. And he was right.'
'One more question,' I said. 'What did Mrs Inglethorp mean by her dying words?'
'She was trying to say that her husband had poisoned her, of course.'
'Well, Poirot,' I said with a sigh, 'I think you have explained everything. I am glad it has all ended so happily. Even John and his wife are back together.'
'Yes, thanks to me,' said Poirot.
'What do you mean- "thanks to you"?'
'My dear friend, it was the trial that brought John and Mary Cavendish back together. Before the trial they had grown apart. John was involved with Mrs Raikes, and Mary pretended to love Dr Bauerstein. But I knew that they still loved each other, though they were too proud to admit it. When John was arrested I could have proved that he was innocent. But I decided that 'a woman's happiness' was more important. The danger of the trial has brought these two proud lovers together again.'
I looked at Poirot in silent amazement. He was unbelievable! Only he could think that being on trial for murder would bring a husband and wife back together! My friend smiled at me. 'No one but Hercule Poirot would have done this! But I believe that the happiness of one man and woman is the greatest thing in the world.'
His words reminded me of what had happened earlier. Mary had been lying white and exhausted on the sofa. She had jumped up when Poirot opened the door, and I had seen the look in her beautiful eyes when John entered the room and held her in his arms.
'Perhaps you are right, Poirot,' I said gently. 'Yes, it is the greatest thing in the world.'
Suddenly, there was a knock on the door, and Cynthia came in. 'I - only wanted to tell you something she said. 'You dears!' She kissed first me and then Poirot, and rushed out of the room again.
'Ah,' said Poirot. 'She has discovered that Monsieur Lawrence does like her after all! I believe we must congratulate them.'
I sighed.
'What is it, mon ami?'
'Nothing,' I said sadly. 'Mary and Cynthia are both such lovely women.'
'But neither one is the right woman for you,' said Poirot. 'Never mind, my dear Hastings. Perhaps we will investigate together again? And then - who knows?'
مشارکت کنندگان در این صفحه
تا کنون فردی در بازسازی این صفحه مشارکت نداشته است.
🖊 شما نیز می‌توانید برای مشارکت در ترجمه‌ی این صفحه یا اصلاح متن انگلیسی، به این لینک مراجعه بفرمایید.