سرفصل های مهم
فصل 03
توضیح مختصر
زمان مطالعه

10 دقیقه

سطح

سخت
دانلود اپلیکیشن «زیبوک»
این فصل را می‌توانید به بهترین شکل و با امکانات عالی در اپلیکیشن «زیبوک» بخوانید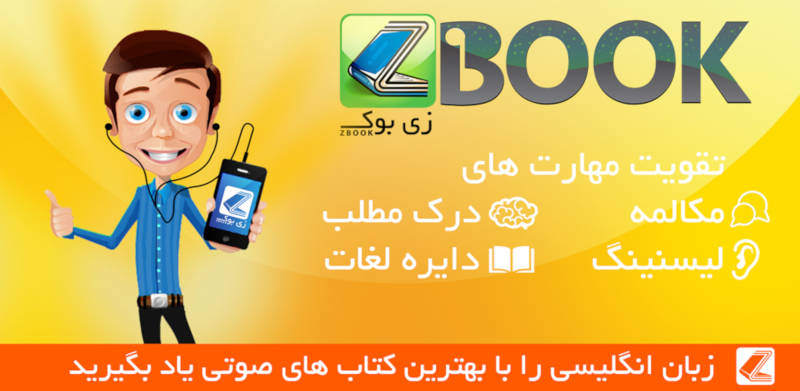 متن انگلیسی فصل
Chapter three
The Man Who Grew Vegetable Marrows
I told Caroline at lunch that I would be dining at Fernly.
'Excellent,' she said. 'You'll hear all about it. By the way, why is Ralph staying at the Three Boars pub? He arrived yesterday morning. And last night he went out to meet a girl. I don't know who she is.'
It must have been very hard for Caroline to have to admit that she didn't know.
'But I can guess,' continued my sister. 'His "cousin", Flora Ackroyd is, of course, no relation really to Ralph Paton. They are secretly engaged. Ackroyd disapproves and they have to meet secretly,'
I began to talk about our new neighbour, which stopped Caroline saying more about her romantic theory. The house next door, The Larches, has recently been rented by a stranger. To Caroline's annoyance, she has not been able to find out anything about him, except that his name is Mr Porrott, he is a foreigner, and he is interested in growing vegetable marrows. That is not the sort of information Caroline wants. She wants to know where he comes from, what he does, whether he is married - and so on.
'My dear Caroline,' I said. 'There's no doubt that the man is a retired hairdresser. Look at that moustache of his.'
I escaped into the garden. I was digging up weeds when a heavy object flew past my ears and fell at my feet. It was a marrow! Over the wall there appeared an egg-shaped head, partly covered with suspiciously black hair, a huge moustache, and a pair of green eyes. It was the mysterious Mr Porrott.
'A thousand pardons, Monsieur. For some months now I grow the marrows. This morning I become angry with them. I seize one. I throw him over the wall. Monsieur, I am ashamed. Do not worry. It is not a habit with me. But Monsieur, do you not think that a man may work to reach a peaceful retirement, and then find that, after all, he wants the old busy days back, and the occupation that he thought he was so glad to leave?'
'Yes,' I said, thinking how strangely he spoke English. 'I know that feeling well. I have always wanted to travel, to see the world. A year ago I inherited some money - enough to allow me to realize a dream, yet I am still here.'
My little neighbour nodded. 'Habits are very hard to break. And Monsieur, my work was the most interesting work there is in the world; the study of human nature!'
Clearly a retired hairdresser. Who knows the secrets of human nature better than a hairdresser?
'Also, I had a friend who for many years never left my side. Occasionally he behaved stupidly enough to make me afraid, but his honest opinions, the pleasure of delighting and surprising him by my greater intelligence - I miss these things more than I can tell you.'
'He died?'
'Not so. He lives now in the Argentine.'
'In the Argentine,' I said, jealously.
Mr Porrott looked at me sympathetically.
'You will go there, yes?' he asked.
I shook my head with a sigh. 'I could have gone a year ago. But I was foolish and speculated.'
'Not those new oilfields?' he asked.
'I thought about them, but in the end I chose a gold mine in Western Australia.'
My neighbour was regarding me with a strange expression.
'It is Fate, that I should live next to a man who would seriously consider investing in oilfields, and gold mines. And you are a doctor, a man who knows the stupidity of most things. Well, well, we are neighbors. Please, you must give your excellent sister my best marrow.'
He bent down, picked up a huge marrow and gave it to me.
'Indeed,' said the little man cheerfully, 'this has not been a wasted morning. I have met a man who in some ways resembles my old friend. By the way, you must know everyone in this village. Who is the young man with the very dark hair and eyes, and the handsome face?'
'Captain Ralph Paton,' I said. 'He is the stepson of Mr Ackroyd of Fernly Park.'
'I should have guessed. Mr Ackroyd spoke of him many times.'
'You know Mr Ackroyd?' I asked, surprised.
'Mr Ackroyd knew me in London - when I worked there. I have asked him to say nothing of my profession down here. I have not even tried to correct the way the local people pronounce my name. So, Captain Ralph Paton, and he is engaged to the beautiful Miss Flora.'
'Who told you so?'
'Mr Ackroyd. He put some pressure on the young man. That is never wise. A young man should marry to please himself - not to please a stepfather, even though he expects to inherit a great deal of money from him.'
I was confused. I could not imagine Ackroyd discussing the marriage with a hairdresser.
At that moment my sister called me from the house. I went in. Caroline had just come back from the village. She began talking immediately. 'I met Mr Ackroyd and I asked him about Ralph. He was astonished. He had no idea the boy was down here. Then he went on to tell me that Ralph and Flora are engaged. And I told him that Ralph was staying at the Three Boars.'
'Caroline,' I said, 'do you never think that you might do harm by repeating everything you hear?'
'Nonsense! People should know things. I think Mr Ackroyd went straight to the Three Boars, but if so he didn't find Ralph there, because as I was coming through the woods…'
'Coming through the woods?' I interrupted.
'It was such a lovely day. The autumn colours are so perfect at this time of year.'
Caroline does not like woods at any time of year. But our local woods are the only place where you can talk with a young woman unseen by the whole village.
'Anyway, I heard voices. One was Ralph Paton's. The other was a girl's. She said something I didn't hear and Ralph answered very angrily. "My dear girl," he said, "the old man will disinherit me, which means I'll be very, very poor! If he doesn't, I will be a very, very rich man when he dies, so I don't want him to change his will. You leave it to me, and don't worry." Unfortunately, just then I stepped on a piece of wood which broke and made a noise, and they moved away. So I wasn't able to see who the girl was. Who could it have been?'
I made an excuse about a patient and went out, but I went straight to the Three Boars. Ralph had not inherited his mother's addiction to alcohol, but he was self-indulgent and extravagant. Nevertheless, his friends were all devoted to him. At the Three Boars I was told that Captain Paton had just come in. I went up to his room.
'Why, it's Sheppard! The one person I am glad to see in this place. Have a drink, won't you?'
'Thanks,' I said, 'I will.'
He pressed the bell, then sat down with a sigh. 'I'm in a complete mess; I just don't know what to do next. It's my stepfather.'
'What has he done?'
'It isn't what he's done, but what he's likely to do.'
'If I could help-' I suggested.
He shook his head. 'It's good of you, Doctor. But I've got to do this on my own…'
مشارکت کنندگان در این صفحه
تا کنون فردی در بازسازی این صفحه مشارکت نداشته است.
🖊 شما نیز می‌توانید برای مشارکت در ترجمه‌ی این صفحه یا اصلاح متن انگلیسی، به این لینک مراجعه بفرمایید.