سرفصل های مهم
فصل 08
توضیح مختصر
زمان مطالعه

10 دقیقه

سطح

سخت
دانلود اپلیکیشن «زیبوک»
این فصل را می‌توانید به بهترین شکل و با امکانات عالی در اپلیکیشن «زیبوک» بخوانید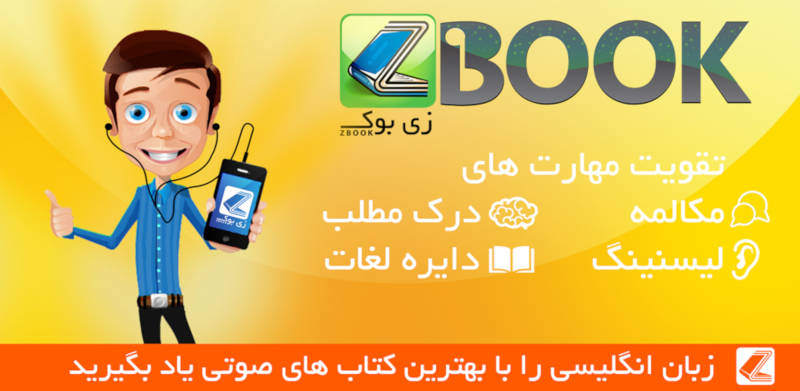 متن انگلیسی فصل
Chapter eight
Inspector Raglan is Confident
'You will be making inquiries at the station?' I asked.
'Naturally, but you know what that station is like,' replied Colonel Melrose.
I did. King's Abbot's station is an important one where different railway lines meet. It has two public telephone boxes. At that time of night, three local trains come in to deliver passengers to the express for Liverpool, which comes in at 10.19 and leaves at 10.23. The chances of someone being noticed telephoning or getting on to the express are very small indeed.
'But why telephone at all?' demanded Melrose. 'There seems no reason.'
'Be sure there was a reason,' Poirot said. 'And when we know that, we will know everything. We should find out if Mr Ackroyd had been visited by any strangers during the past week.'
Colonel Melrose went in search of Raymond, and I rang the bell for Parker. When Geoffrey Raymond came in, he seemed delighted to meet Poirot.
'It will be a great privilege to watch you at work,' he said. Then, 'Hello, what's this?'
Poirot had moved aside and I saw that while my back had been turned, he had pulled out the armchair so that it stood in the position Parker had indicated.
'Monsieur Raymond, this chair was pulled out - like this - last night when Mr Ackroyd was found killed. Someone moved it back into its place. Did you move it back?'
'No. I don't even remember that it was in that position.'
'It is of no importance,' said the detective as Parker came in. 'What I really want to ask you is this: did any stranger come to see Mr Ackroyd during this past week?'
'No,' said Raymond. 'I can't remember anyone. Can you, Parker?'
'There was the young man who came on Wednesday, Sir,' he said. 'From Curtis and Trout, I understood he was.'
'Oh! That is not the kind of stranger this gentleman means.' Raymond turned to Poirot. 'Mr Ackroyd had some idea of buying a Dictaphone. The firm sent down their salesman, but Mr Ackroyd did not buy.'
The butler spoke to Raymond. 'Mr Hammond has just arrived, Sir.'
'I'll come at once,' said the young man.
Poirot looked inquiringly at the Chief Constable.
'Mr Hammond is the family lawyer, Monsieur Poirot.'
Poirot nodded. 'Could you please show me the table from which the dagger was taken?'
We went to the drawing room, but on the way Constable Jones waylaid Colonel Melrose, who went with him. I showed Poirot the silver table, and after raising the lid once and letting it fall, he pushed open the window and stepped out onto the terrace. I followed him. Inspector Raglan had just come round the corner of the house.
'Well, Monsieur Poirot, this isn't going to be much of a case. I'm sorry, too, because I like Ralph Paton. A nice young fellow gone wrong.'
'You have worked so quickly,' Poirot observed. 'How exactly did you reach this conclusion, if I may ask?'
'To begin with - method. That's what I always say - method! First, Mr Ackroyd was last seen alive at a quarter to ten by Miss Flora. At half-past ten, the doctor says that Mr Ackroyd had been dead at least half an hour. That gives us exactly a quarter of an hour in which the crime was committed. I made a list of everyone in the house, and worked through it, setting down opposite their names where they were and what they were doing between 9.45 and 10 p.m.'
He handed a sheet of paper to Poirot. I read it over his shoulder.
Major Blunt: in billiard room with Mr Raymond. Major Blunt confirms this.
Mr Raymond: billiard room. See above.
Mrs Ackroyd: 9.45 watching billiard match. Went up to bed 9.55.
Miss Ackroyd: went straight upstairs from her uncle's room. Confirmed by Parker, also housemaid. Elsie Dale.
Servants:
Parker: went straight to butler's pantry - Confirmed by housekeeper, Miss Russell.
Miss Russell: as above, spoke to housemaid, Elsie Dale, upstairs at 9.45.
Ursula Bourne (parlourmaid): in her own room until 9.55 - then in Servants' Hall.
Mrs Cooper (cook): in Servants' Hall.
Gladys Jones (second housemaid): in Servants' Hall.
Elsie Dale: upstairs in bedroom - seen there by Miss Russell and Miss Flora Ackroyd.
Mary Thripp (kitchen maid): Servants' Hall.
'The cook has been here seven years, the parlourmaid eighteen months, and Parker just over a year. The others are new. Except for Parker, they all seem quite all right.'
'I am quite sure that Parker did not commit the murder,' Poirot said.
'That covers the household,' continued the inspector. 'Now, Mary Black, who lives in the house by the Fernly Park gates - the lodge - was closing the curtains last night when she saw Ralph Paton go past and take the path to the right, which is a quicker way than the drive to get to the terrace. It was exactly twenty-five minutes past nine. He enters the study through the window. At nine-thirty, Mr Geoffrey Raymond hears someone in the study asking for money and Mr Ackroyd refusing. What happens next? Let us suppose Captain Paton leaves the same way - through the window. He walks along the terrace. He comes to the open drawing-room window. Say it's now a quarter to ten. Miss Flora Ackroyd is saying goodnight to her uncle. Major Blunt, Mr Raymond, and Mrs Ackroyd are in the billiard room. The drawing room is empty. He enters quietly, takes the dagger from the silver table, and returns to the study window. He takes off his shoes so that Mr Ackroyd won't hear him, climbs in, and - well, I don't need to go into details. Then he leaves quietly and heads for the station, rings up from there…'
'Why?' said Poirot softly. His eyes shone with a strange green light.
'It's difficult to say exactly why he did that,' Raglan said. 'But murderers do funny things. Come along and I'll show you those footprints.'
We followed him to the study window, where the constable produced the shoes taken from the local inn. The inspector laid them over the footprints.
'They aren't the same pair that made these prints. He went away in those. This is a pair just like them, but older - see how the studs are worn down?'
'Surely a great many people wear shoes with rubber studs in them?' asked Poirot.
'That's so. I wouldn't give so much importance to the footprints if it wasn't for everything else. He left no prints on the terrace or on the graveled path. But just at the end of the path from the drive, look at this.'
A graveled path joined the terrace a few feet away. In one place the ground was wet and there again were the marks of footsteps, among them the shoes with rubber studs. Poirot followed the path on a little way. 'You noticed the women's footprints?'
The inspector laughed. 'Naturally. But several different women have walked this way - men as well. It's a regular short cut to the house, you see. But it's the footsteps on the windowsill that are really important.'
Poirot nodded.
'It's no good going further,' said the inspector, as we came in view of the drive. 'It's all graveled again here.'
Again Poirot nodded, but he stayed until the inspector had gone back towards the house. Then he looked at me. 'Luck has sent you to replace my friend Hastings… you are always by my side.'
مشارکت کنندگان در این صفحه
تا کنون فردی در بازسازی این صفحه مشارکت نداشته است.
🖊 شما نیز می‌توانید برای مشارکت در ترجمه‌ی این صفحه یا اصلاح متن انگلیسی، به این لینک مراجعه بفرمایید.