سرفصل های مهم
فصل 13
توضیح مختصر
زمان مطالعه

6 دقیقه

سطح

سخت
دانلود اپلیکیشن «زیبوک»
این فصل را می‌توانید به بهترین شکل و با امکانات عالی در اپلیکیشن «زیبوک» بخوانید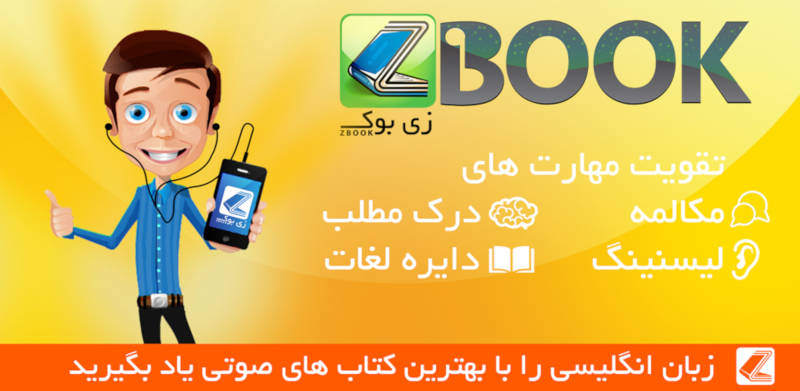 متن انگلیسی فصل
Chapter thirteen
The Motives
That evening, at Poirot's request, I went over to his house after dinner. He had placed a bottle of whisky on a small table, with water and a glass. He himself was making hot chocolate. He inquired politely about my sister, who he said was a most interesting woman.
'You will have got all the local gossip from her,' I said. 'True, and untrue.'
'And a great deal of valuable information,' he added quietly. 'Women, they are marvelous! They observe a thousand little details, without knowing that they are doing so. Their subconscious mind adds these little things together - and they call the result intuition.'
'I wish you'd tell me', I said, 'what you really think of it all.'
'You have seen what I have seen. Should our ideas not be the same?'
'I'm afraid you're laughing at me. I've no experience of matters of this kind.'
Poirot smiled at me. 'So I give you, then, a little lecture. The first thing is to get a clear history of what happened that evening - always remembering that the person who speaks may be lying. Now first - Dr Sheppard leaves the house at ten minutes to nine. How do I know that?'
'Because I told you so.'
'You might not be speaking the truth. But Parker also says that you left the house at ten minutes to nine. So we accept that and pass on. At nine o'clock you leave the Park gates. How do I know that that is so?'
'I told you so,' I began again, but Poirot interrupted me with a gesture of impatience.
'Ah! You are a little stupid tonight, my friend. You know that it is so - but how am I to know? You do not use your little grey cells. Now, what did you think of the parlourmaid's story? Does it take half an hour to dismiss a servant? Was the story of those important papers true? Tell me now your own ideas.'
I took a piece of paper from my pocket. 'I wrote down a few suggestions,' I said.
'But excellent - you have method. Let us hear them.'
'To begin with, one must look at the thing logically…'
'Just what my poor friend Hastings used to say,' interrupted Poirot, 'but alas, he never did so!'
Point No. I
'Mr Ackroyd was heard talking to someone at half-past nine.'
Point No. 2
'At some time during the evening Ralph Paton must have come in through the window - the prints of his shoes tell us that.'
Point No. 3
'Mr Ackroyd would only have let in someone he knew.'
Point No. 4
'The person with Mr Ackroyd at nine-thirty was asking for money. We know Ralph Paton needed money.'
'These four points go to show that the person with Mr Ackroyd at nine-thirty was Ralph Paton. But we know that Mr Ackroyd was alive at a quarter to ten, therefore it was not Ralph who killed him. Ralph left the window open. Afterwards the murderer came in that way.'
'Decidedly you have little grey cells of a kind,' said Poirot. 'But what about the telephone call, the pushed-out chair? Then there is the missing forty pounds.'
'Given by Ackroyd to Ralph. He may have reconsidered his first refusal.'
'That still leaves one thing unexplained. Why was Blunt so certain that it was Raymond with Mr Ackroyd at nine-thirty?'
'He explained that,' I said.
'I will not pursue the point. Tell me, instead, what were Ralph Paton's reasons for disappearing?'
'Ackroyd was murdered a few minutes after Ralph left. He must have been afraid he would be accused, and ran away. Men have been known to act guiltily when they're perfectly innocent.'
'Yes, that is true,' said Poirot. 'But we must not forget one thing.'
'I know what you're going to say. Motive. Ralph Paton inherits a great fortune by his stepfather's death.'
'That is one motive,' agreed Poirot. 'But do you realize that there are three separate motives staring us in the face? Somebody stole the blue envelope and its contents. That is one motive. Blackmail! And the blackmailer could have been Ralph Paton. Then there is the fact that he was in some sort of trouble which he feared Ackroyd might discover. And finally there is the one you have just mentioned.'
'Well,' I said, 'the case does seem strong against him.'
'Does it?' said Poirot. 'That is where we disagree, you and I. Three motives - it is almost too much. I am inclined to believe that, after all, Ralph Paton is innocent.'
مشارکت کنندگان در این صفحه
تا کنون فردی در بازسازی این صفحه مشارکت نداشته است.
🖊 شما نیز می‌توانید برای مشارکت در ترجمه‌ی این صفحه یا اصلاح متن انگلیسی، به این لینک مراجعه بفرمایید.