سرفصل های مهم
فصل 09
توضیح مختصر
زمان مطالعه

9 دقیقه

سطح

سخت
دانلود اپلیکیشن «زیبوک»
این فصل را می‌توانید به بهترین شکل و با امکانات عالی در اپلیکیشن «زیبوک» بخوانید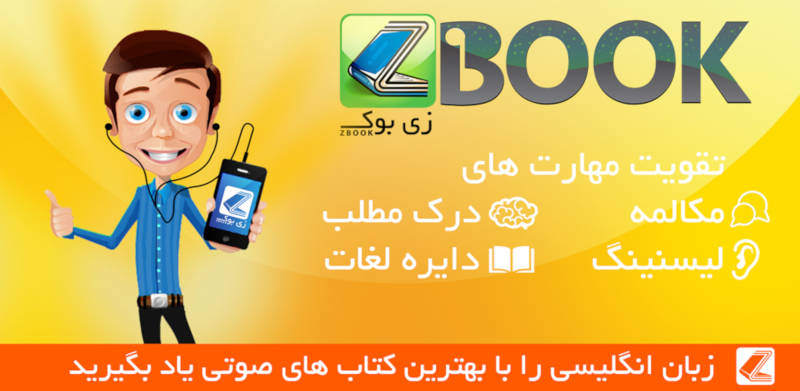 متن انگلیسی فصل
Chapter nine
The Goldfish Pond
'Let us walk a little,' Poirot said. 'The air is pleasant today.'
He led me down a path enclosed by bushes. At the end was a paved area with a seat and a pond of goldfish. Poirot took another path which went up the side of a wooded slope. In one place the trees had been cut down, and a seat looked down on the pond.
'England is very beautiful,' said Poirot. Then he smiled. 'And so are English girls. Hush, my friend, and look at the pretty picture below us.'
Flora was moving along the path we had just left and she was singing quietly to herself. Despite her black mourning dress, there was nothing but joy in her whole attitude. She suddenly turned round, flung her head back and laughed. As she did so a man stepped out from the trees. It was Hector Blunt.
'How you surprised me!' the girl said. 'I didn't see you.'
Blunt stood looking at her for a minute or two in silence.
'What I like about you,' said Flora, 'is your cheerful conversation.'
'I was never good at conversation. Not even when I was young.'
'That was a very long time ago, I suppose,' said Flora.
I caught the laughter in her voice, but I don't think Blunt did.
'Yes,' he said simply, 'it was. It's time I went back to Africa. I'm useless in social gatherings.'
'But you're not going now,' cried Flora. 'No - not while we're in all this trouble. Oh, please! If you go…' she turned away.
'You want me to stay?' asked Blunt.
'We all…'
'I meant you personally,' said Blunt, with directness.
Flora turned slowly back again and met his eyes. 'I want you to stay,' she said, 'if - if that makes any difference.'
'It makes all the difference,' said Blunt.
They sat down on the stone seat by the goldfish pond.
'It's such a lovely morning,' said Flora. 'You know, I can't help feeling happy, in spite of everything. That's awful, I suppose?'
'It's quite natural,' said Blunt. 'You never saw your uncle until two years ago, did you? You can't be expected to grieve very much.'
'You make things seem so simple,' said Flora. 'I'll - I'll tell you why I felt so happy this morning. However heartless you think me. It's because the lawyer has been here - Mr Hammond. He told us about the will. Uncle Roger has left me twenty thousand pounds. Think of it - twenty thousand beautiful pounds.'
Blunt looked surprised. 'Does it mean so much to you?'
'Why, it's everything. Freedom - life - no more pretending to be thankful for all the old clothes rich relations give you. I'm so happy. I'm free. Free to do what I like. Free not to…' She stopped suddenly.
'Not to what?' asked Blunt quickly.
'Nothing important.'
'Miss Ackroyd, can I do anything? About Paton, I mean. I know how anxious you must be.'
'Thank you,' said Flora in a cold voice. 'Ralph will be all right. I've got the most wonderful detective in the world, and he's going to find out all about it.'
Poirot rose to his feet. 'I demand pardon,' he cried. 'I cannot allow Mademoiselle to praise me, and not draw attention to my presence.'
He hurried down the path with me close behind him.
'This is Monsieur Hercule Poirot,' said Flora. 'I expect you've heard of him.'
Poirot bowed.
'I know Major Blunt by reputation,' he said. 'I am glad to meet you, Monsieur. I am in need of some information. When did you last see Monsieur Ackroyd alive?'
'At dinner.'
'And you neither saw nor heard anything of him after that?'
'I didn't see him, but I heard his voice.'
'How was that?'
'I went out on the terrace at about half-past nine. I was walking up and down smoking. I heard Ackroyd speaking to his secretary. I assumed it was Raymond, because Raymond had said just before I came out that he was taking some papers to Ackroyd. I never thought of it being anybody else. Seems I was wrong.'
'Can you remember what the words you heard were?'
'I'm afraid I can't. Something quite ordinary.'
'It is of no importance,' murmured Poirot. 'Did you move a chair back against the wall in the study after the body was discovered?'
'Chair? No.'
Poirot turned to Flora.
'There is one thing I should like to know from you, Mademoiselle. When you were looking at the things in the silver table with Monsieur Blunt before dinner, was the dagger in its place, or was it not?'
'Inspector Raglan asked me that. I'm certain the dagger was not there. Raglan thinks it was and that Ralph took it later in the evening. He thinks I'm saying it to protect Ralph.'
'And aren't you?' I asked.
Flora stamped her foot. 'No, Dr Sheppard!'
Poirot tactfully changed the subject of the conversation. 'Look - there is something shiny in this pond. Let us see if I can reach it.'
He knelt down by the pond, pushed up the sleeve of his jacket, and put his arm in the water. However, the mud at the bottom of the pond moved and his hand came out empty.
Blunt looked at his watch. 'Nearly lunchtime,' he said. 'We'd better get back to the house.'
'You will have lunch with us, Monsieur Poirot?' asked Flora. 'I would like you to meet my mother.'
The little man bowed. 'I will be delighted, Mademoiselle.'
'And you will stay, too, won't you, Dr Sheppard?'
We set off towards the house, Flora and Blunt walking ahead. Poirot began to brush drops of water off his sleeve.
'And all for nothing, too,' I said sympathetically, 'I wonder what it was in the pond?'
'My good friend,' he said gently, 'Hercule Poirot does not risk spoiling his clothes without being sure of getting what he is looking for. Before showing my empty hand, I dropped what it contained into my other hand.'
He held out his left hand, palm open. On it lay a woman's wedding ring.
I took it from him.
'Look inside,' commanded Poirot. I did so. Inside was fine writing:
From R., March 13th.
I looked at Poirot, but I saw that he did not wish to say anything more.
Three possibilities came to my mind: the obvious one being that Ralph had secretly married Flora despite her uncle's disapproval at that time. That Roger Ackroyd had been secretly married to Mrs Ferrars - or the least likely, that Roger Ackroyd had married his housekeeper, Miss Russell…
مشارکت کنندگان در این صفحه
تا کنون فردی در بازسازی این صفحه مشارکت نداشته است.
🖊 شما نیز می‌توانید برای مشارکت در ترجمه‌ی این صفحه یا اصلاح متن انگلیسی، به این لینک مراجعه بفرمایید.