سرفصل های مهم
فصل 17
توضیح مختصر
زمان مطالعه

14 دقیقه

سطح

سخت
دانلود اپلیکیشن «زیبوک»
این فصل را می‌توانید به بهترین شکل و با امکانات عالی در اپلیکیشن «زیبوک» بخوانید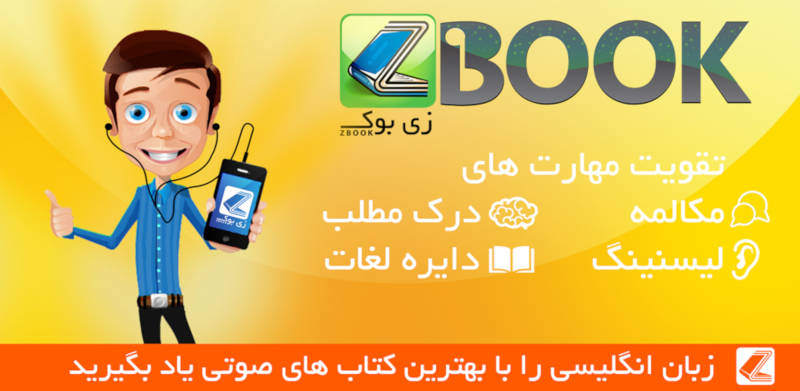 متن انگلیسی فصل
Chapter seventeen
Flora Ackroyd
As I was driving back from visiting my patients the following morning, I met Inspector Raglan.
'Good morning, Dr Sheppard,' said the inspector. 'I'm on my way to the Larches to let Monsieur Poirot know that he was quite right about those fingerprints. They did belong to Mr Ackroyd. However, although he was right about that, I'm afraid to say that in other ways, I don't think Poirot's mind is quite what it used to be… That's why he had to retire and come down here. It seems to be a family thing - he's got a nephew who's completely mad.'
'Poirot has?' I said, very surprised.
'Yes. Quietly behaved, I believe, but mad, poor boy.'
'Who told you that?'
A huge smile appeared on Inspector Raglan's face. 'Your sister, Miss Sheppard.'
Really, Caroline is amazing. She never rests until she knows every detail of everybody's family secrets.
'Jump in, Inspector,' I said, opening the door of my car. 'We'll go up to The Larches together, and give our Belgian friend the latest news.'
Poirot received us with his usual smiling politeness. He listened to the information we had brought him, nodding his head. Then he raised a hand.
'But you see, you approach the matter from the wrong base.'
The inspector stared at him, frowning. 'I don't understand what you mean.'
Poirot shook his head. 'Look here; you believe Mr Ackroyd was alive at a quarter to ten.'
'Well, you have to admit that too, don't you, Monsieur Poirot?'
'I admit nothing that is not - proved!' Poirot answered with a quick smile.
'Well, we've got Miss Flora Ackroyd's evidence.'
'That she said goodnight to her uncle? But me - I do not always believe what a young lady tells me.'
'But Parker saw her coming out of the door.'
'No. That is just what he did not see. Parker saw her outside the door, with her hand on the handle. He did not see her come out of the room.'
'But - where else could she have been?'
'Perhaps on the stairs. That is my little idea.'
'But those stairs only lead to Mr Ackroyd's bedroom.'
'Precisely.'
And still the inspector stared. 'You think she'd been up to her uncle's bedroom? Are you suggesting that it was Miss Ackroyd who took that forty pounds?'
'I suggest nothing. But life was not very easy for that mother and daughter. Roger Ackroyd was a strange man over money matters. The girl might be desperate for a little money. Think what happens then. She has taken the money; she goes down the little staircase. When she is halfway down she hears Parker going to the study. If the money is found to be missing, Parker is sure to remember having seen her come down those stairs. She has just time to run quietly down to the study door - with her hand on the handle to show that she has just come out - when Parker appears in the doorway. She says the first thing that comes into her head - she repeats the orders Roger Ackroyd gave earlier in the evening, and then goes to her own room.
'Afterwards it was a little difficult for Mademoiselle Flora. She was told simply that the police had arrived and that there had been a burglary. Naturally she jumped to the conclusion that the theft of the money had been discovered. Her one idea was to stick to her story. When she learned that her uncle was dead, she was panic-stricken. Young women do not faint nowadays, Monsieur, without huge provocation. And a young and pretty girl does not like to admit that she is a thief - especially before those whose good opinion she wants to keep.
'I was always convinced that Mademoiselle Flora was hiding something from us. To satisfy myself, I did the little experiment that I have told you about. Dr Sheppard accompanied me.'
'A test for Parker, you said it was,' I remarked bitterly. Poirot hadn't been honest with me. The inspector stood.
'We must question the young lady right away. Will you come up to Fernly with me, Monsieur Poirot?'
'Certainly. Dr Sheppard will drive us in his car.'
On asking for Miss Ackroyd, we were shown into the billiard room. Flora and Major Hector Blunt were sitting on the long window seat.
'Good morning, Miss Ackroyd,' said the inspector. 'Can we have a word or two alone with you?'
'What is it?' asked Flora nervously. 'Don't go, Major Blunt. He can stay, can't he?' she asked, turning to the inspector.
'If you want him to,' said the inspector. 'But I have some questions to ask you and I'd prefer to do it privately. I think you would prefer it also.'
I saw her face grow paler. Then she turned and spoke to Blunt. 'I want you to stay - please - yes, I mean it. Whatever the inspector has to say to me, I'd rather you heard it.'
Raglan sighed. 'Well, if you really want to. Now, Monsieur Poirot…'
Flora looked at Poirot.
'Mademoiselle, what one does not tell Papa Poirot, he finds out. You took the money, did you not?'
There was a silence which lasted for at least a minute. Then Flora sat up straight and spoke.
'Monsieur Poirot is right. I am a thief - yes, a thief. Now you know! I am glad the truth has come out. It's been a nightmare, these last few days! You don't know what my life has been like since my father died and left us with no money. I've bought things I couldn't afford and promised to pay the shops later, knowing I couldn't - oh! I hate myself when I think of it all! That's what brought us together, Ralph and I. We were both weak! I understood him, and I was sorry - because I'm the same. We're weak, miserable things.'
She looked at Blunt. 'But I'm not lying any more. I'm not pretending to be the kind of girl you like, young and innocent and simple. I don't care if you never want to see me again. I hate myself, despise myself - but you've got to believe one thing: if telling the truth would have made things better for Ralph, I would have spoken out. But I knew that it wouldn't be better for Ralph - it makes the case against him stronger than ever. I was not doing him any harm by sticking to my lie.'
'Ralph,' said Blunt. 'I see - always Ralph.'
'You don't understand,' said Flora hopelessly.
She turned to the inspector. 'I was desperate for money. I never saw my uncle that evening after he left the dining room. As for the money, you can do whatever you want. Nothing could be worse than it is now!'
Suddenly she hid her face in her hands, and rushed from the room.
'Well,' said the inspector, 'so that's that.'
Blunt came forward. 'Inspector Raglan,' he said quietly, 'that money was given to me by Mr Ackroyd for a special purpose. Miss Ackroyd never touched it. She is lying with the idea of protecting Captain Paton. I am prepared to swear to it.'
He made an awkward bow, then turning quickly he left the room. Poirot followed him into the hall.
'Monsieur - a moment, I beg of you. I am not deceived by your lie. All the same, what you have done here is very good. You are a man quick to think and to act. The other day I spoke of hidden things. All the time I have seen what you are concealing. Mademoiselle Flora, you love her with all your heart. Oh, why must everyone in England avoid talking about love as though it was some disgraceful secret? You love Mademoiselle Flora. You seek to conceal that fact from everyone. But take the advice of Hercule Poirot - do not conceal it from Mademoiselle herself.'
'What do you mean by that?' Blunt said sharply.
'You think that she loves Ralph Paton - but I, Hercule Poirot, tell you that that is not so. Mademoiselle Flora accepted Captain Paton's offer of marriage to please her uncle, and because she saw in the marriage a way of escape from her life here. She liked him, and there was much sympathy and understanding between them. But love - no! It is not Captain Paton Mademoiselle Flora loves.'
'What do you mean?' asked Blunt.
I saw the dark red blush under his suntanned skin.
'You have been blind. Monsieur. She is loyal, the little one. Ralph Paton is under suspicion, she feels that she must support him.'
'Do you really think…' Blunt began, and stopped.
'If you doubt me, ask her yourself, Monsieur. But perhaps you no longer care to - after the theft of the money…'
Blunt gave a sound like an angry laugh. 'Do you think I'd turn away from her because of that? Roger was always difficult about money so she got in a mess and was too frightened to tell him. Poor child. Poor lonely child.'
Poirot looked thoughtfully at the side door. 'Mademoiselle Flora went into the garden, I think,' he murmured.
'I've been a complete fool,' said Blunt. 'You're a good man, Monsieur Poirot. Thank you.' He took Poirot's hand and gave it a grip which made Poirot wince in pain. Then he walked quickly to the side door and went out into the garden.
'Not a complete fool,' murmured Poirot, massaging his hand. 'Only one kind - the fool in love.'
مشارکت کنندگان در این صفحه
تا کنون فردی در بازسازی این صفحه مشارکت نداشته است.
🖊 شما نیز می‌توانید برای مشارکت در ترجمه‌ی این صفحه یا اصلاح متن انگلیسی، به این لینک مراجعه بفرمایید.