سرفصل های مهم
فصل 14
توضیح مختصر
زمان مطالعه

8 دقیقه

سطح

ساده
دانلود اپلیکیشن «زیبوک»
این فصل را می‌توانید به بهترین شکل و با امکانات عالی در اپلیکیشن «زیبوک» بخوانید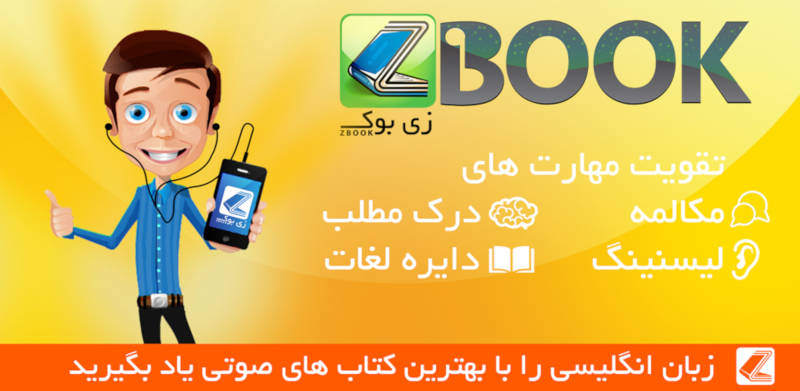 متن انگلیسی فصل
Chapter fourteen
Mrs Ackroyd
Mrs Ackroyd asked me to visit her early on Tuesday morning. She was in bed.
'Well, Mrs Ackroyd,' I said, 'what's the matter with you?'
'It's the shock of poor Roger's death. And then yesterday, that meeting with that dreadful little Frenchman - or Belgian - or whatever he is. He was bullying us. Does he really imagine I'm hiding something? He - he - positively accused me yesterday.'
'It doesn't matter, surely, Mrs Ackroyd. Since you are not hiding anything…'
Mrs Ackroyd looked away. 'Servants do gossip, and talk amongst themselves. And then rumors get round everyone… You were with Monsieur Poirot all the time, weren't you, Doctor? It was that girl, Ursula Bourne, wasn't it? She's leaving. She would want to make all the trouble she could. You must know exactly what she said. That girl may have said all sorts of things about - about something she saw me do, just to cause trouble.'
Poirot had been right. Of the six people round the table yesterday, Mrs Ackroyd at least had something to hide.
'If I were you, Mrs Ackroyd,' I said, 'I would tell Monsieur Poirot whatever it is you're hiding.'
'Oh!' Mrs Ackroyd began crying. 'I had hoped, Doctor, that you might tell Monsieur Poirot - explain it, you know. Even the smallest bill for something I'd bought - Roger would question it, as if he earned only a few hundred pounds a year instead of being a very wealthy man. Those dreadful bills! Some I didn't like to show Roger at all…
'And then I got a letter from a Scottish gentleman - Mr Bruce MacPherson, who was prepared to lend me anything from ten pounds to ten thousand pounds… I wrote to him, but there were difficulties. He needed to know that I would be able to repay the loan. And although I expected that Roger would provide for me on his death, I didn't know. I thought that if only I could see his will… Well, on Friday afternoon everyone was out, or so I thought. And I went into Roger's study - I had a real reason for going there - and when I saw all the papers on the desk, I suddenly had an idea: "I wonder if Roger keeps his will in one of the drawers of the desk."'
'I see,' I said. 'So you searched the desk. Did you find the will?'
Mrs Ackroyd gave a little scream. 'How bad it sounds! But it wasn't at all like that really. In dear Roger's place, I would have said what I was leaving people in my will. But men are so secretive… But then, as I was searching, Ursula Bourne came in. It was very awkward. I shut the drawer and stood up, and I called her attention to some dust on the top of the desk. But I didn't like the way she looked - almost disapproving. I have never liked that girl very much. She's too well educated for a servant. You can't tell who are ladies and who aren't these days.'
'And what happened next?'
'Roger came in. He said, "What's all this?" and I said, "Nothing. I just came in to fetch the newspaper." And I took it and went out with it. I heard Bourne asking Roger if she could speak to him for a minute. I went straight up to my room, to lie down. I was very upset.'
There was a pause.
'You will explain to Monsieur Poirot, won't you? You can see for yourself what a very small matter the whole thing was. But, of course, when Monsieur Poirot was so strict about hiding things, I thought of this at once.'
'That is all?' I said. 'You have told me everything?'
'Ye-es,' said Mrs Ackroyd.
I noted the hesitation, and I knew that there was still something she was keeping back. It was nothing less than a flash of genius that made me ask my next question.
'Mrs Ackroyd,' I said, 'was it you who left the silver table open?'
'How did you know?' she whispered. 'I - you see - there were one or two pieces of valuable silver. I had been reading about silver and there was a photograph of a small piece that had been sold for a huge amount of money. It looked just like one of the pieces in the silver table. I thought I would take it up to London with me - and - and have it valued. Then, if it really was a valuable piece, just think what a lovely surprise it would have been for Roger.'
'Why did you leave the lid open?' I asked.
'I heard footsteps coining along the terrace. I hurried out of the room and just got up the stairs before Parker opened the front door to you.'
'That must have been Miss Russell,' I said thoughtfully. Mrs Ackroyd had revealed something extremely interesting. Miss Russell must have entered the drawing room by the French window. Where had she been?
When I returned home, I discovered that Poirot had visited Caroline.
'I am helping him with the case. Monsieur Poirot wanted me to find out whether Ralph Paton's boots were black or brown.'
I stared at her. I see now that I was unbelievably stupid about these boots.
'They were brown shoes,' I said. 'I saw them.'
'Not shoes, James, boots. Monsieur Poirot wanted to know whether a pair of boots Ralph had with him at the hotel were brown or black. A lot depends on this.'
'And how are you going to find out?' I asked.
Caroline said she already had. 'Monsieur Poirot thought they were probably brown. He was wrong. They're black.' Caroline evidently felt that she had scored a point over Poirot.
I did not answer. I was puzzling over what connection the color of a pair of Ralph Paton's boots had with the case.
مشارکت کنندگان در این صفحه
تا کنون فردی در بازسازی این صفحه مشارکت نداشته است.
🖊 شما نیز می‌توانید برای مشارکت در ترجمه‌ی این صفحه یا اصلاح متن انگلیسی، به این لینک مراجعه بفرمایید.