سرفصل های مهم
فصل 10
توضیح مختصر
زمان مطالعه

9 دقیقه

سطح

سخت
دانلود اپلیکیشن «زیبوک»
این فصل را می‌توانید به بهترین شکل و با امکانات عالی در اپلیکیشن «زیبوک» بخوانید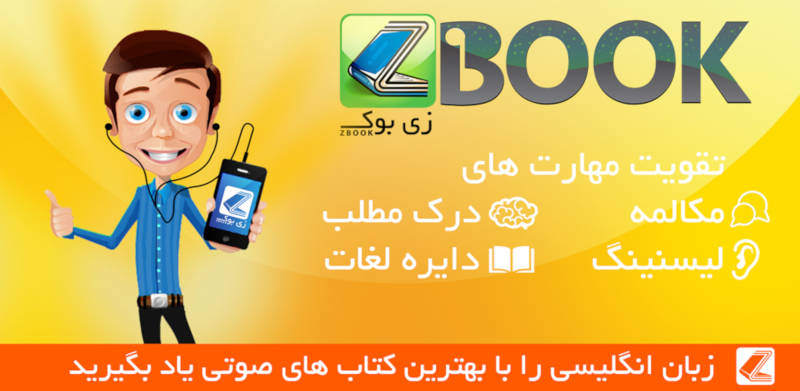 متن انگلیسی فصل
Chapter ten
The Parlourmaid
We found Mrs Ackroyd in the hall. With her was a small man with sharp grey eyes.
'Mr Hammond is staying to lunch with us,' said Mrs Ackroyd. 'You know Major Blunt, Mr Hammond? And dear Dr Sheppard - a close friend of poor Roger's. And, let me see…'
'This is Monsieur Poirot, Mother. I told you about him. He is going to find out who killed Uncle.'
Poirot went up to the lawyer, and spoke to him quietly. I joined them - then hesitated.
'Perhaps I'm intruding,' I said.
'Not at all,' cried Poirot. 'You and I, Monsieur le docteur, we investigate this business side by side. I desire a little information from the good Mr Hammond.'
'I cannot seriously believe that Captain Paton can be involved in this crime,' the lawyer said. 'The fact that he was in need of money is nothing. It was a permanent condition with Ralph. He was always asking his stepfather for money.'
'Mr Hammond, seeing that I am acting for Miss Ackroyd, you will not object to telling me the terms of Mr Ackroyd's will?'
'They are quite simple. After paying certain legacies…'
'Such as…?' interrupted Poirot.
'A thousand pounds to his housekeeper, Miss Russell; fifty pounds to the cook, Emma Cooper; five hundred pounds to his secretary, Mr Geoffrey Raymond. Then to various hospitals…'
Poirot held up his hand. 'Ah! The charitable bequests, they do not interest me.'
'Quite so. The income on ten thousand pounds' worth of shares is to be paid to Mrs Cecil Ackroyd during her lifetime. Miss Flora Ackroyd inherits twenty thousand pounds. Everything else - including this property, and the shares in Ackroyd and Son - is left to his adopted son, Ralph Paton. Captain Paton will be a very wealthy young man.'
After lunch, the lawyer asked Mrs Ackroyd: 'Now, have you all the cash you need for now? If not, I can arrange to let you have whatever you require.'
'That ought to be all right,' said Raymond. 'Mr Ackroyd cashed a cheque for a hundred pounds yesterday. For wages and other expenses due today.'
'Where is this money?' Hammond asked, 'In his desk?'
'No, he always kept his cash in his bedroom.'
'I think,' said the lawyer, 'we ought to make sure the money is there before I leave.'
'Certainly,' agreed the secretary. 'I'll take you up now… Oh! I forgot. The door is locked.'
A few minutes later, Inspector Raglan joined us and brought the key with him. He unlocked the door and we went up the small staircase. At the top of the stairs the door into Ackroyd's bedroom stood open. The inspector opened the curtains, letting in the sunlight, and Geoffrey Raymond went to the top drawer of a desk and took out a round leather box. Opening it, he took out a thick wallet.
'Here is the money,' he said, taking out some banknotes. 'You will find the hundred there. Mr Ackroyd put it in the box in my presence last night when he was dressing for dinner.'
Mr Hammond took the notes and counted them. He looked up sharply. 'There are only sixty pounds here.'
'But - I don't understand it,' cried the secretary.
'It is very simple,' remarked Poirot. 'Either Mr Ackroyd paid out that forty pounds sometime last evening, or else it has been stolen.'
The inspector turned to Mrs Ackroyd. 'Which of the servants would usually come in here yesterday evening?'
'The housemaid would get the bed ready.'
'I think we ought to clear this matter up,' said the inspector. 'The other servants are all right, as far as you know? Has anything gone missing before?'
'No.'
'Are any of them leaving?'
'The parlourmaid gave notice yesterday, I believe.'
'To you?'
'Oh, no. Miss Russell deals with household matters.'
Poirot and I accompanied the inspector to the housekeeper's room. She said the housemaid, Elsie Dale, had been at Fernly for five months. A nice girl, and most respectable, with good references.
'What about the parlourmaid?' asked Poirot.
'She is clearly better educated than most servants and very quiet and ladylike. An excellent worker.'
'Then why is she leaving?' asked the inspector.
'I understand Mr Ackroyd was very angry at something she had done yesterday afternoon and she gave notice. Perhaps you'd like to see her yourselves?'
Ursula Bourne came as instructed. She was a tall girl, with a lot of brown hair rolled tightly away at the back of her neck, and very steady grey eyes.
'You are Ursula Bourne?' asked the inspector.
'Yes, Sir.'
'I understand you are leaving?'
'Yes, Sir.'
'Why is that?'
'It was my job to tidy the study and I disturbed some papers on Mr Ackroyd's desk. He was very angry about it and I said I had better leave. He told me to go as soon as possible.'
'Were you in Mr Ackroyd's bedroom last night?'
'No, sir. That is Elsie's work. I never went upstairs.'
'I must tell you, my girl, that a large sum of money is missing from Mr Ackroyd's room.'
Her face reddened. 'If you think I took it, and that is why Mr Ackroyd dismissed me, you are wrong. You can search my things if you like.'
'It was yesterday afternoon that Mr Ackroyd dismissed you - or you dismissed yourself, was it not?' Poirot asked.
The girl nodded.
'How long did the discussion last between you and Mr Ackroyd? Twenty minutes? Half an hour?'
'Something like that.'
'Thank you, Mademoiselle.'
I looked at him. His eyes were shining.
Ursula Bourne left and the inspector turned to Miss Russell. 'Have you got her references?'
Miss Russell moved to a desk and took out a handful of letters. She selected one and handed it to the inspector.
'Hmm,' he said. 'It seems to be all right. Her last job was at Marby Grange, Marby - with Mrs Richard Folliott. Well, let's have a look at Elsie Dale.'
Elsie Dale answered our questions easily, and was very upset about the loss of the money.
'I don't think there's anything wrong with her,' observed the inspector, when she had gone. 'Well, thank you very much, Miss Russell. It's highly probable Mr Ackroyd spent that money himself.'
I left the house with Poirot.
'I wonder,' I said, 'what the papers Ursula Bourne disturbed were? They must have been important for Ackroyd to be so angry.'
'The secretary said there were no papers of particular importance on the desk,' said Poirot quietly. 'So why would he have been so angry with her?'
I had no answer.
مشارکت کنندگان در این صفحه
تا کنون فردی در بازسازی این صفحه مشارکت نداشته است.
🖊 شما نیز می‌توانید برای مشارکت در ترجمه‌ی این صفحه یا اصلاح متن انگلیسی، به این لینک مراجعه بفرمایید.