سرفصل های مهم
فصل 07
توضیح مختصر
زمان مطالعه

11 دقیقه

سطح

خیلی سخت
دانلود اپلیکیشن «زیبوک»
این فصل را می‌توانید به بهترین شکل و با امکانات عالی در اپلیکیشن «زیبوک» بخوانید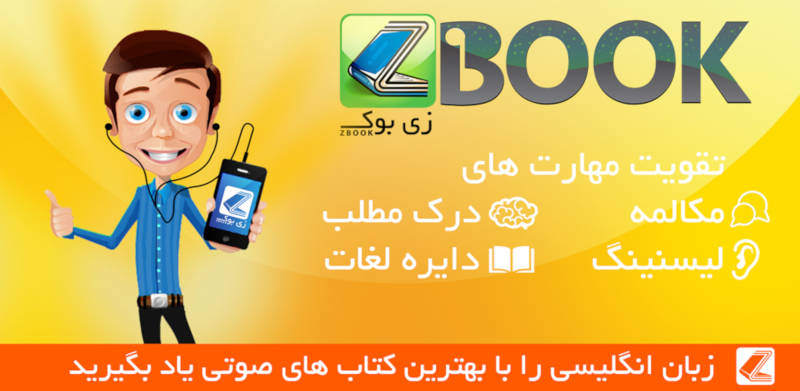 متن انگلیسی فصل
Chapter seven
I Learn My Neighbour's Profession
The following morning Flora Ackroyd came to our house.
'Dr Sheppard, I want you to come to The Larches with me.'
'To see that funny little man?' exclaimed Caroline.
'Yes. He is Hercule Poirot, the famous private detective! Uncle promised not to tell anyone, because Monsieur Poirot wanted to live quietly.'
'Flora,' I said seriously, 'I advise you not to involve this detective in the case.'
'I know why you say that,' she cried. 'You're afraid! But Ralph wouldn't murder anyone.'
'No, no,' I exclaimed. 'I never thought he could kill anyone.'
'Then why did you go to the Three Boars last night? After Uncle's body was found?'
'How did you know about that?'
'I heard from the servants that Ralph was staying there, so I went this morning. The people there told me that he went out at about nine o'clock yesterday evening and that later you came to see him and went up to his room to see if he was in. This morning they discovered that his bed hadn't been slept in.' Her eyes met mine. 'There must be a simple explanation.'
'Well, he wasn't in his room when I got there, so I came home. But I know the police don't suspect Ralph.'
'They do suspect him. A man from Cranchester arrived this morning - Inspector Raglan. He had been to the Three Boars before me. The barman told me all about the questions he asked. He must think Ralph did it. Oh! Dr Sheppard, let us go at once to Monsieur Poirot. He will find out the truth.'
'Monsieur le docteur,' Monsieur Poirot said. Mademoiselle.' He bowed to Flora. 'I have heard of the tragedy which has occurred and I offer all my sympathy. In what way can I serve you?'
'Find the murderer,' said Flora.
'I see,' said the little man. 'But if I go into this, I will go through with it to the end. You may wish that you had left it to the police.'
'I want the truth,' said Flora, looking him straight in the eyes.
'Then I accept,' said the little man quietly. 'Now, tell me all.'
'Dr Sheppard should tell you,' said Flora. 'He knows more than I do.'
Poirot listened carefully. 'You went to this inn last night? Now why was that?'
I chose my words carefully. 'I thought someone ought to inform the young man of his stepfather's death.'
Poirot nodded and suggested a visit to the local police. He thought it better for Flora to return home, and for me to accompany him.
At the police station we found Inspector Davis, the Chief Constable Colonel Melrose and Inspector Raglan. I introduced Poirot to them and explained the situation.
'The case is clear,' said Raglan. 'No need for amateurs.'
It was Poirot who saved the embarrassing situation.
'I have retired,' he said, 'and I hate publicity. I must ask, that if I help solve the mystery, my name should not be mentioned. If Inspector Raglan permits me to assist him, I will be honoured.'
Raglan was obviously pleased with this.
'Well, well,' said Colonel Melrose, 'we must tell you the latest developments, Monsieur Poirot.'
'I thank you,' said Poirot. 'Dr Sheppard said something about the butler being suspected?'
'Nonsense,' said Raglan. 'These high-class servants get into such a panic with things like this that they act suspiciously for no reason at all.'
'The fingerprints?' I hinted.
'Nothing like Parker's. And yours and Mr Raymond's don't fit either, Doctor.'
We had given our fingerprints to Davis last night.
'What about those of Captain Paton?' asked Poirot.
'We're going to take that young gentleman's fingerprints as soon as we find him.'
'What have you got against him?' I asked.
'He went out just on nine o'clock last night; he was seen near Fernly Park about nine-thirty and he hasn't been seen since. He's believed to be in serious money difficulties. I've got a pair of his shoes here - he had two pairs, almost exactly the same. I'm going up now to compare them with those footprints.'
We all drove up to Fernly in the colonel's car.
'Would you like to go with the inspector, Monsieur Poirot,' asked the Chief Constable, 'or would you prefer to examine the study?'
Poirot chose the study and Melrose took us in. The body had been taken away but otherwise the room was exactly as it had been last night.
'The letter in the blue envelope, Doctor, where was it when you left the room?' Poirot asked.
'Mr Ackroyd had put it down on this little table on his right.'
Poirot nodded. 'Colonel Melrose, would you sit down in this chair a minute? I thank you. Now Monsieur le docteur, will you point out the exact position of the dagger?'
1 did so, whilst the little man stood in the doorway.
'So the handle of the dagger was clearly visible from the door then?'
'Yes.'
Poirot went to the window. 'The electric light was on, of course, when you discovered the body?'
I agreed, and he came to the middle of the room.
'Are you a man of good observation, Dr Sheppard?'
'I think so.'
'There was a fire burning in the fireplace. When you broke the door down and found Mr Ackroyd dead, how was the fire? Was it low?'
'I - I really can't say.'
The little man shook his head. 'I made a mistake in asking you that question. You could tell me the details of the patient's appearance - nothing there would escape you. If I wanted information about the papers on that desk, Mr Raymond would have noticed anything there was to see. To find out about the fire, I must ask the man whose business it is to observe such things.' He moved swiftly to the wall and rang the servants' bell. After a minute or two, Parker appeared.
'Parker,' said Poirot, 'when you found your master dead, what was the state of the fire?'
'It was almost out.'
Ah! And is this room exactly as it was then?'
The butler looked round the room 'The curtains were closed, Sir, and the electric light was on. This chair was a little more forward.'
He indicated a high-backed chair to the left of the door, between it and the window.
'Show me,' said Poirot.
The butler pulled the chair out two feet from the wall, turning it so that the seat faced the door.
'Now, who pushed it back into its place again? Did you?'
'No, Sir,' said Parker. 'But it was back in position when I arrived with the police, Sir, I'm sure of that.'
'Raymond or Blunt must have pushed it back,' I suggested. 'Surely it isn't important?'
'It is completely unimportant,' said Poirot. 'That is why it is so interesting.'
'Excuse me a minute,' said Colonel Melrose. He left the room with Parker.
'I wish you'd tell me something of your methods,' I said to Poirot. 'The point about the fire, for instance?'
'Oh! That was simple. You left Mr Ackroyd at ten minutes to nine. The window was closed and bolted and the door unlocked. At a quarter past ten when the body was discovered, the door was locked and the window was open. Who opened it? Clearly only Mr Ackroyd himself could have done so. Either because the room became unbearably hot, but since the fire was nearly out, that cannot be the reason, or because he let someone in that way. And if he did, it must have been someone well known to him, since he had previously been nervous about that same window.'
'It sounds very simple,' I said.
'Everything is simple if you arrange the facts methodically. Ah! Here is the colonel.'
'That telephone call has been traced,' the colonel said. 'It was put through to Dr Sheppard at 10.15 last night from a public call box at King's Abbot railway station. And at 10.23 the night mail train leaves for Liverpool.'
مشارکت کنندگان در این صفحه
تا کنون فردی در بازسازی این صفحه مشارکت نداشته است.
🖊 شما نیز می‌توانید برای مشارکت در ترجمه‌ی این صفحه یا اصلاح متن انگلیسی، به این لینک مراجعه بفرمایید.