سرفصل های مهم
فصل 20
توضیح مختصر
زمان مطالعه

10 دقیقه

سطح

سخت
دانلود اپلیکیشن «زیبوک»
این فصل را می‌توانید به بهترین شکل و با امکانات عالی در اپلیکیشن «زیبوک» بخوانید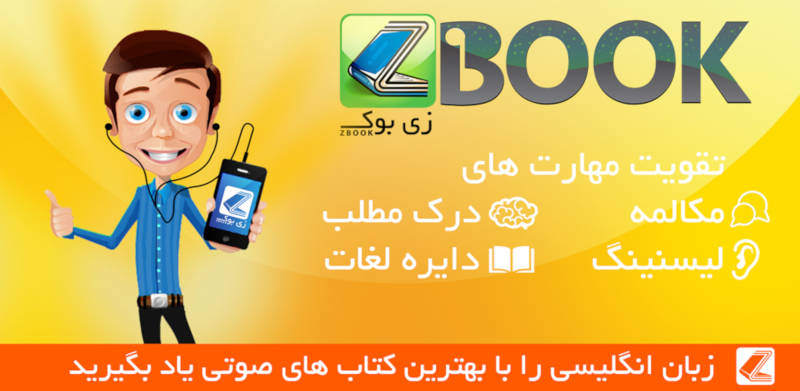 متن انگلیسی فصل
Chapter twenty
Ursula's Story
Ursula nodded her head once, and burst into tears again. Caroline put her arm around the girl. 'My dear,' she said soothingly, 'it will be all right. Everything will be all right.'
Hidden under her love of gossip there is a lot of kindness in Caroline and soon Ursula sat up and wiped away her tears. 'This is very weak and silly of me,' she said.
'No, no, my child,' said Poirot kindly. 'We all understand the strain of this last week.'
'And then to discover that you knew,' continued Ursula. 'How did you know? Was it Ralph who told you?'
Poirot shook his head.
'You know what brought me to you,' she went on. 'This-' She held out a newspaper. 'It says that Ralph has been arrested. So everything I've done is useless. I don't have to pretend any longer.'
'Newspaper reports are not always true, Mademoiselle,' murmured Poirot. 'All the same, the truth is what we need now. Now listen, I do truly believe that your husband is innocent - but if I am to save him, I must know all there is to know - even if it does seem to make the case against him stronger than before.'
'How well you understand,' said Ursula.
'So you will tell me the whole story, will you not? From the beginning.'
'What I want to know,' Caroline said, 'is why this child was pretending to be a parlourmaid? Why did you do it? For a joke?'
'To earn money,' said Ursula quietly.
Ursula Bourne, it seemed, was one of a family of seven children, and her parents had lost all their money. Ursula's eldest sister was married to a Captain Folliott. Ursula was determined to earn her living and disliked the idea of being a nursery governess - one of the few professions open to untrained girls. Ursula preferred to get a job as a parlourmaid. It was her sister who had written a reference for her. At Fernly, despite some comment about her obviously good education, she was a success at her job.
'I enjoyed the work,' she explained. 'And I had plenty of time to myself.'
And then came her meeting with Ralph Paton, and the love affair which ended in a secret marriage. Ralph had persuaded her into that. He had said that his stepfather would never let him marry a girl who had no money. Ralph had said that he would find a job and then, when he was earning enough money to support her, they would tell Ackroyd. He hoped however, that this might not be necessary. He hoped that his stepfather might still be persuaded to pay his debts. But when Ackroyd learned how much money Ralph owed, he became extremely angry and refused to help his stepson in any way.
Some months passed, and then Ralph was ordered to come to Fernly. It was now Roger Ackroyd's greatest wish that Ralph should marry Flora, and he told the young man that this was what he wanted. As always, Ralph took the easy way and agreed that he would ask Flora to marry him.
Neither Flora nor Ralph pretended that they loved one another. It was, on both sides, a business arrangement. Roger Ackroyd told them what he wanted and they agreed. Ralph was not the kind of young man who thought about the future, and I believe that he thought the engagement to Flora could be ended after a few months. Both Flora and Ralph got Ackroyd to agree that it should be kept a secret for a month or two. Ralph, of course, was anxious to hide it from Ursula. He felt that her strong and honest nature would not agree to such lies.
Then came the moment when Roger Ackroyd, always determined to be in control, decided to announce the engagement. He said nothing of his intention to Ralph - only to Flora, and Flora didn't object. Ursula was shocked by the news. She wrote to Ralph, demanding that he come down from London to see her. They met in the woods, where some of their conversation was heard by my sister. Ralph implored Ursula to keep silent for a little while longer. But Ursula was determined to tell Mr Ackroyd the truth immediately. Husband and wife parted in anger.
Ursula asked for a meeting with Roger Ackroyd that same afternoon, and told him of the marriage. Their meeting was an angry one - and it might have been even worse if Ackroyd hadn't already been obsessed with his own troubles. It was bad enough, however. Unforgivable things were said by both of them.
That evening Ursula met Ralph by the goldfish pond, going out secretly from the house by the side door in order to do so. Ralph said that Ursula had ruined his life by telling the truth to his stepfather. It was quite possible that Ackroyd would change his will and disinherit Ralph. Ursula, hurt and angry, told Ralph that she hated the way he had behaved.
They parted, still angry with one another, and Ursula, in despair, had thrown her wedding ring into the pond. A little over half an hour later came the discovery of Roger Ackroyd's body. Since that night Ursula had neither seen nor heard from Ralph.
What a damaging series of facts this story was. I knew Ackroyd well enough: he would definitely have changed his will if he had lived. His death came at just the right time for Ralph and Ursula Paton. No wonder the girl had kept silent, and played her part so well.
My thoughts were interrupted by Poirot speaking. 'Mademoiselle, I must ask you one question, and on it everything may depend: what time was it when you parted from Captain Ralph Paton?'
'It was half-past nine when I went out to meet him. Major Blunt was walking up and down the terrace, so I had to go around the bushes to avoid him. I must have reached Ralph at about twenty-seven minutes to ten. I was with him ten minutes, for it was a quarter to ten when I got back to the house.'
'Mademoiselle, what did you do when you got back to the house?'
'I went up to my room.'
'Is there anyone who can prove that?'
'Prove? That I was in my room? Oh! No. But surely - oh! I see, they might think - they might think-' I saw the horror in her eyes.
Poirot finished the sentence for her. 'That it was you who entered by the window and stabbed Mr Ackroyd as he sat in his chair? Yes.'
'Nobody but a fool would think any such thing,' said Caroline angrily. She patted Ursula on the shoulder.
'Horrible,' the girl was murmuring. 'Horrible. I see now. If Ralph heard of his stepfather's murder, he might think that I had done it.'
'Now, Mademoiselle,' Poirot said quickly, 'do not worry. Be brave and trust Hercule Poirot.'
مشارکت کنندگان در این صفحه
تا کنون فردی در بازسازی این صفحه مشارکت نداشته است.
🖊 شما نیز می‌توانید برای مشارکت در ترجمه‌ی این صفحه یا اصلاح متن انگلیسی، به این لینک مراجعه بفرمایید.