سرفصل های مهم
فصل 12
توضیح مختصر
زمان مطالعه

8 دقیقه

سطح

سخت
دانلود اپلیکیشن «زیبوک»
این فصل را می‌توانید به بهترین شکل و با امکانات عالی در اپلیکیشن «زیبوک» بخوانید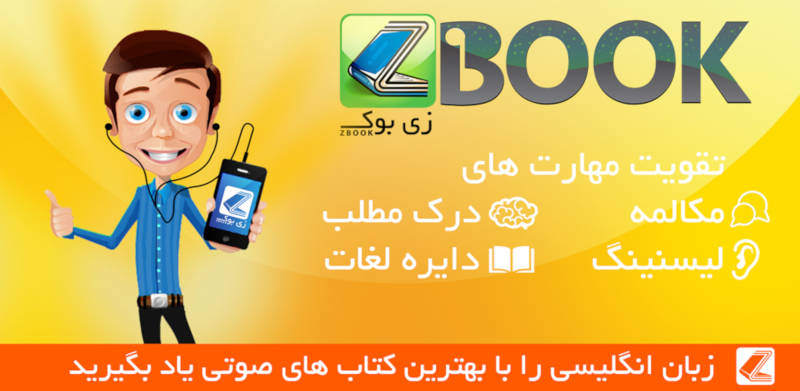 متن انگلیسی فصل
Chapter twelve
Round the Table
A joint inquest for Mrs Ferrars and Ackroyd was held on Monday. By arrangement with the police, very little information was allowed to come out at the inquest. I gave evidence about the cause of Ackroyd's death and the probable time. The absence of Ralph Paton was commented on by the coroner, but not stressed. Afterwards, Poirot and I had a few words with Inspector Raglan.
'It looks bad, Monsieur Poirot,' he said. 'I'm a local man, and I've seen Captain Paton many times, so I don't want him to be the murderer - but if he's innocent, why doesn't he come forward? We've got evidence against him, but it's just possible that the evidence could be explained away.'
Ralph's description had been given to every port and railway station in England. His apartment in town was watched, and any houses he visited frequently. He had no luggage, and, as far as anyone knew, no money. It seemed impossible that Ralph could avoid detection.
'I can't find anyone who saw him at the station that night,' continued the inspector. 'There's no news from Liverpool either.'
'You think he went to Liverpool?' asked Poirot.
'Well, that telephone message from the station was just three minutes before the Liverpool express train left.'
'Ah yes, the telephone message. My friend,' said Poirot seriously, 'I believe that when we find the explanation of that telephone call we will find the explanation of the murder.'
'I must confess, I think we've got better clues than that, Mr Poirot,' said the inspector. 'The fingerprints on the dagger, for instance.'
Poirot suddenly became very foreign in manner, as he often did when excited over something.
'Monsieur Inspecteur,' he said, 'those fingerprints - they may lead you nowhere.'
'Mr Poirot, those prints were made by someone who was in the house that night. And I've taken the prints of every member of the household. Everyone. None of them match.'
'You have taken the prints of everyone? Without overlooking anyone? Both alive and dead?'
The inspector looked puzzled.
'You mean…?'
'I am suggesting,' said Poirot, 'that the fingerprints on the dagger handle are those of Mr Ackroyd himself. It is an easy matter to prove. His body is still available.'
'You're surely not suggesting suicide, Mr Poirot?'
'Ah, no! My theory is that the murderer wore gloves or wrapped something round his or her hand. After the blow was struck, the killer picked up the victim's hand and closed it round the dagger handle. He did this to make a confusing case even more confusing.'
Inspector Raglan stared at the little man, 'Well, it's an idea. I'll look into it.'
Poirot watched him go off. Then he turned to me with twinkling eyes. 'And now that we are left on our own, what do you think, my good friend, about a little meeting of the family?'
Half an hour later we were sitting round the table in the dining room at Fernly. The servants were not present, so there were six of us in all. Mrs Ackroyd, Flora, Major Blunt, young Raymond, Poirot and myself.
Poirot rose and bowed. 'Messieurs. Mesdames. I have called you together for a certain purpose.' He paused. 'To begin with… Mademoiselle, you are engaged to Captain Ralph Paton. I beg you, if you know where he is, to persuade him to come forward. Mademoiselle, his position grows daily more dangerous. If he had come forward immediately, he could have explained himself even if the facts look suspicious. But this silence - this disappearance - makes him look guilty. Mademoiselle, persuade him to come forward before it is too late.'
Flora's face had gone very white. 'Too late!' she repeated, very low.
Poirot leant forward.
'See now, Mademoiselle,' he said very gently, 'it is Papa Poirot who asks you this. The old Papa Poirot who has much knowledge and much experience. I would not seek to trap you, Mademoiselle. Will you not trust me - and tell me where Ralph Paton is hiding?'
The girl stood. 'Monsieur Poirot,' she said in a clear voice, 'I swear to you that I have no idea where Ralph is, and that I have neither seen him nor heard from him either on the day of - of the murder, or since.'
She sat down again. Poirot brought his hand down on the table with a sharp sound.
'That is that,' he said. His face hardened. 'Now I ask everyone sitting round this table, Mrs Ackroyd, Major Blunt, Dr Sheppard, Mr Raymond. You are all friends of the missing man. If you know where Ralph Paton is hiding, speak out.'
There was silence.
'Messieurs et Mesdames,' said Poirot. 'Understand this, I mean to arrive at the truth. The truth, however ugly in itself, is always strange and beautiful to those who search for it. I tell you, I intend to know. And I will know - in spite of you all.'
'How do you mean - in spite of us all?' Raymond asked.
'Just that, Monsieur. Every one of you in this room is hiding something from me.' He raised his hand as a faint murmur of protest arose. 'It may be something unimportant that you do not think affects the case, but there it is. Each one of you has something to hide. Come now, am I right?'
He looked questioningly at each of us. And every pair of eyes dropped before his. Yes, mine as well.
'I am answered,' said Poirot with a strange laugh. He got up from his seat and went out.
مشارکت کنندگان در این صفحه
تا کنون فردی در بازسازی این صفحه مشارکت نداشته است.
🖊 شما نیز می‌توانید برای مشارکت در ترجمه‌ی این صفحه یا اصلاح متن انگلیسی، به این لینک مراجعه بفرمایید.