سرفصل های مهم
فصل 15
توضیح مختصر
زمان مطالعه

7 دقیقه

سطح

سخت
دانلود اپلیکیشن «زیبوک»
این فصل را می‌توانید به بهترین شکل و با امکانات عالی در اپلیکیشن «زیبوک» بخوانید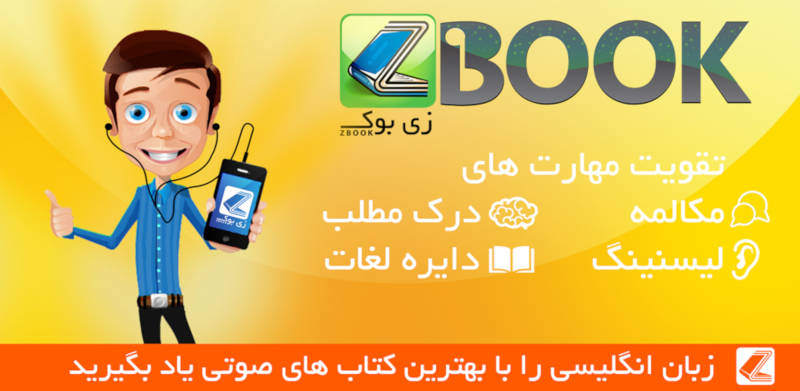 متن انگلیسی فصل
Chapter fifteen
Geoffrey Raymond
That afternoon when I returned from seeing my patients, Caroline told me that Geoffrey Raymond had just left.
'Did he want to see me?' I asked.
'It was Monsieur Poirot he wanted to see,' Caroline said. 'He'd just come from The Larches. Monsieur Poirot was out and Mr Raymond thought that he might be here. He said he would come back and went away. A great pity, because Monsieur Poirot came in almost the minute after he left.'
'Came in here?'
'No, to his own house.'
'How do you know?'
'The side window,' Caroline explained. 'I can see the front door from there. Aren't you going across to The Larches?'
'My dear Caroline,' I said, 'what for?'
'You might hear what it's all about. And you might tell Monsieur Poirot about the boots.'
Poirot got up to meet me, with a look of pleasure, when I arrived at the Larches.
'Sit down, my good friend,' he said. 'You have something for me, yes?'
'Information - of a kind.'
I told him of my interview with Mrs Ackroyd.
'That explains something to me,' he said thoughtfully. 'And it confirms the evidence of the housekeeper. She said, you remember, that she found the lid of the silver table open and closed it as she walked past it.'
'Yes,' I said. 'But why did she come in through the French windows? By the way, I've got a message for you from my sister. Ralph Paton's boots were black, not brown.'
'Ah!' said Poirot sadly. 'That is a pity.'
He gave no explanation about why. Then the door opened and Geoffrey Raymond came in.
'Perhaps I'd better leave,' I suggested.
'Please don't go because of me, Doctor,' said Raymond. 'I just have a confession to make. You accused us all of hiding something, Monsieur Poirot. I plead guilty. I was in debt - badly, and Ackroyd's five hundred pounds will solve all my problems.'
He smiled with that openness that made him such a likeable youngster.
'You are a very wise young man,' said Poirot, nodding with approval. 'You see, when I know someone is hiding things from me, I suspect that the thing hidden may be something very bad indeed. You have done well.'
'I'm glad I'm cleared from suspicion,' laughed Raymond. 'I'll leave now.'
'So that is that,' I remarked, as the door closed behind the young secretary.
'Yes,' agreed Poirot. 'But have you thought, my friend, that many people in that house will benefit by Mr Ackroyd's death? Only one, in fact, does not - Major Blunt.'
The way he said Blunt's name was so strange that I looked up, puzzled.
'You think he has something to conceal also?'
'There is a saying, is there not, that Englishmen conceal only one thing - their love? No, I would like to try a little experiment with Parker.'
'Parker?'
'Yes, Parker. My thoughts always return to Parker - not as the murderer - but perhaps he is the scoundrel who blackmailed Mrs Ferrars?'
'Parker might have taken the letter,' I said. 'It wasn't until later that I noticed it was gone.'
'Then, my friend, will you accompany me to Fernly?'
We set out at once. At Fernly, Poirot asked to see Miss Ackroyd, and she came to us.
'Mademoiselle Flora,' said Poirot, 'I am not yet satisfied of the innocence of Parker. With your help, I want to have him repeat some of his actions on that night. But we must think of something to tell him - ah! I have it. Now, ring the servant's bell for Parker, if you will be so good, Doctor.'
I did so, and the butler soon appeared. 'You rang, Sir?'
'Yes, my good Parker,' said Poirot. 'I have in mind a little experiment. I know that on the night of the murder, Major Blunt was on the terrace outside the study window. I want to see if anyone there could have heard the voices of Miss Ackroyd and yourself in the small hall that night. I want you to repeat that scene. Could you please get the tray you were carrying?'
Parker left, and we went and stood outside the study door. Soon Parker appeared in the doorway, carrying a tray with whisky and water.
'Now, let us do everything just as it happened,' cried Poirot, seeming very excited. 'You came from the outer hall and Mademoiselle was - where?'
'Here,' said Flora, 'I had just closed the door.'
'Yes, Miss,' agreed Parker. 'Your hand was still on the handle as it is now.'
'Then,' said Poirot, 'begin the play.'
Flora stood with her hand on the door handle, and Parker came through the door from the main hall. He stopped just inside the door. Flora spoke.
'Oh! Parker Mr Ackroyd doesn't want to be disturbed again tonight.'
'Is that right?' she added.
'I think you said "this evening", not "tonight" Miss Flora,' Then, raising his voice in a theatrical fashion, Parker said, 'Very good, Miss. Shall I lock up as usual?'
'Yes, please.'
Parker left through the door, Flora followed him, and started to go up the main staircase.
'Is that enough?' she asked over her shoulder.
'Excellent!' said the little man, rubbing his hands. 'I have discovered what I wanted to know!'
مشارکت کنندگان در این صفحه
تا کنون فردی در بازسازی این صفحه مشارکت نداشته است.
🖊 شما نیز می‌توانید برای مشارکت در ترجمه‌ی این صفحه یا اصلاح متن انگلیسی، به این لینک مراجعه بفرمایید.