سرفصل های مهم
فصل 05
توضیح مختصر
زمان مطالعه

11 دقیقه

سطح

سخت
دانلود اپلیکیشن «زیبوک»
این فصل را می‌توانید به بهترین شکل و با امکانات عالی در اپلیکیشن «زیبوک» بخوانید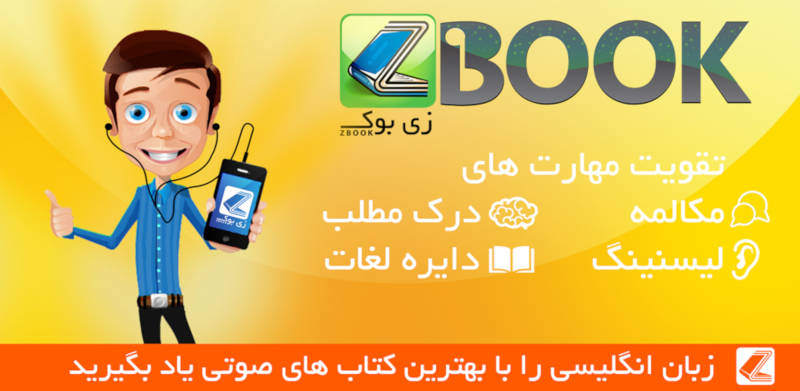 متن انگلیسی فصل
Chapter five
Murder
I heard the noise of the door chain at Fernly Park and then Parker stood in the open doorway.
'Where is he?' I demanded. 'Have you telephoned the police?'
'The police, Sir?' Parker stared at me.
'What's the matter with you, Parker? If your master has been murdered…'
'The master? Murdered? Impossible, Sir!'
'Didn't you telephone me, not five minutes ago, and tell me that Mr Ackroyd had been found murdered?'
'Me? Oh! No indeed, Sir.'
'I'll give you the exact words I heard. "Is that Dr Sheppard? Parker speaking. Will you please come at once, Sir? Mr Ackroyd has been murdered."'
'A wicked joke to play, Sir,' Parker said in a shocked voice.
'Where is Mr Ackroyd?' I asked.
'Still in the study, Sir. The ladies have gone to bed, and Major Blunt and Mr Raymond are in the billiard room.'
'I think I'll just look in and see him,' I said.
I passed through the door on the right of the main hall, into the small inner hall which led to Ackroyd's study. A small flight of stairs to the left went up to his bedroom. I tapped on the study door. There was no answer and the door was locked.
'Allow me, Sir,' said Parker, who had followed me. He dropped on one knee and looked through the keyhole. 'The key is in the lock, Sir,' he said, rising. 'Mr Ackroyd must have locked himself in and fallen asleep.'
I shook the handle and called out, 'Ackroyd, Ackroyd, it's Sheppard. Let me in.'
And still - silence. I picked up a heavy oak chair and hit the door with it. At the third blow the lock broke. Ackroyd was sitting as I had left him, in the armchair in front of the fire. His head had fallen sideways, and just below the collar of his jacket, was a shining piece of metal.
'Stabbed from behind,' Parker murmured. 'Horrible!' He stretched out a hand towards the handle of the dagger.
'You mustn't touch that,' I said sharply. 'Go and telephone the police. Then tell Mr Raymond and Major Blunt to come to the study.'
'Very good, Sir.'
When our local inspector, a man called Davis, and Police Constable Jones arrived, Ackroyd's secretary, Geoffrey Raymond, and Blunt, were in the study with me.
'Good evening, gentlemen,' said Inspector Davis. 'Now then, who found the body?'
I explained the circumstances.
'Did it sound like Parker's voice on the telephone, Doctor?'
'Well - I didn't really notice. I just assumed it was him.'
'How long would you say Mr Ackroyd has been dead, Doctor?'
'Half an hour at least.'
'The door was locked on the inside? What about the window?'
'I closed and bolted it earlier in the evening at Mr Ackroyd's request.'
The inspector walked across and opened the curtains. 'Well, it's open now.'
True, the lower sash was raised as high as it could go. Davis produced a torch and shone it along the windowsill outside.
'This is the way he went all right, and got in.'
In the light of the torch, several footprints could be seen.
'Are there any valuables missing?'
Geoffrey Raymond, shook his head. 'Not that we can discover.'
I said nothing. But the blue envelope containing Mrs Ferrar's letter had disappeared…
'Hmm,' said the inspector. He turned to the butler, 'Have any suspicious strangers been hanging about?'
'No, Sir.'
'When was Mr Ackroyd last seen alive?'
'Probably by me,' I said, 'when I left at about ten minutes to nine. He told me that he didn't wish to be disturbed, and I repeated the order to Parker.'
'Mr Ackroyd was alive at half-past nine,' Raymond added. 'I heard him talking in here.'
'Who to?'
'I assumed that it was Dr Sheppard. I wanted to ask him about some papers I was working on. However, when I heard the voices I remembered he wanted to talk to Dr Sheppard without being disturbed, and I went away again.'
'Who could have been with him at half-past nine?' queried the inspector. 'It wasn't you, Mr - er-'
'Major Blunt,' I said.
'Major Hector Blunt?' asked the inspector, with a respectful tone in his voice. Blunt nodded. 'I didn't see him after dinner.' The inspector turned once more to Raymond. 'Didn't you hear what Mr Ackroyd was saying, Sir?'
'Only a few words. Mr Ackroyd was saying, "There have been so many demands on my financial resources recently, that I cannot agree to your request…" I did not hear any more.'
'A demand for money,' said the inspector thoughtfully, 'and it seems almost certain that Mr Ackroyd himself must have let this stranger in. One thing's clear. Mr Ackroyd was alive and well at nine-thirty. That is the last moment we know he was alive.'
'If you'll excuse me,' Parker said, 'Miss Flora saw him at about a quarter to ten. I was bringing a tray with whisky and soda when Miss Flora, who was just coming out of this room, stopped me and said her uncle didn't want to be disturbed.'
'You'd already been told that Mr Ackroyd didn't want to be disturbed, hadn't you?'
'Yes, Sir. But I always bring the drinks' tray about that time, Sir…'
Parker was shaking. His reaction looked more like guilt than shock.
'Hmm,' said the inspector. 'I must see Miss Ackroyd at once. For the moment we'll leave this room as it is. I will just close and lock the window.'
He then led the way into the small hall and we followed him. 'Constable Jones, stay here. Don't let anyone go into that room.'
'If you'll excuse me, Sir,' said Parker. 'If you lock the door into the main hall, nobody can get into this part of the house.'
The inspector then locked the hall door behind him and gave the constable some instructions in a low voice.
'We must get busy on those footprints,' explained the inspector. 'But first of all, Miss Ackroyd. Does she know about the murder yet?'
Raymond shook his head.
'Well, she can answer my questions better without being upset by knowing about the murder. Tell her there's been a burglary, and ask her to come down and answer a few questions.'
In less than five minutes Flora came down the main staircase and the inspector stepped forward.
'Good evening, Miss Ackroyd. Were afraid there's been an attempt at burglary, and we want you to help us. Come into the billiard room and sit down. Now, Miss Ackroyd. Parker here says you came out of your uncle's study at about a quarter to ten. Is that right?'
'Quite right. I had been to say goodnight to him.'
'Was there anyone with your uncle?'
'He was alone.'
'Did you happen to notice whether the window was open or shut?'
Flora shook her head. 'I can't say. The curtains were closed.'
'Do you mind telling us exactly what happened?'
'I went in and said, "Goodnight, Uncle, I'm going to bed now." I kissed him, and he said, "Tell Parker I don't want anything more tonight, and that he's not to disturb me." I met Parker just outside the door and gave him Uncle's message. Can you tell me what has been stolen?'
'Were not quite - certain,' said the inspector.
The girl stood up. 'You're hiding something from me!'
Hector Blunt came between her and the inspector. She half stretched out her hand, and as he took it, she turned to him as though he promised safety.
'It's bad news, Flora,' he said quietly. 'Poor Roger's dead.'
'When?' she whispered.
'Very soon after you left him, I'm afraid,' said Blunt.
Flora gave a little cry, and fainted. Blunt and I carried her upstairs and laid her on her bed. Then I got him to wake Mrs Ackroyd and tell her the news.
مشارکت کنندگان در این صفحه
تا کنون فردی در بازسازی این صفحه مشارکت نداشته است.
🖊 شما نیز می‌توانید برای مشارکت در ترجمه‌ی این صفحه یا اصلاح متن انگلیسی، به این لینک مراجعه بفرمایید.