سرفصل های مهم
فصل 16
توضیح مختصر
زمان مطالعه

11 دقیقه

سطح

سخت
دانلود اپلیکیشن «زیبوک»
این فصل را می‌توانید به بهترین شکل و با امکانات عالی در اپلیکیشن «زیبوک» بخوانید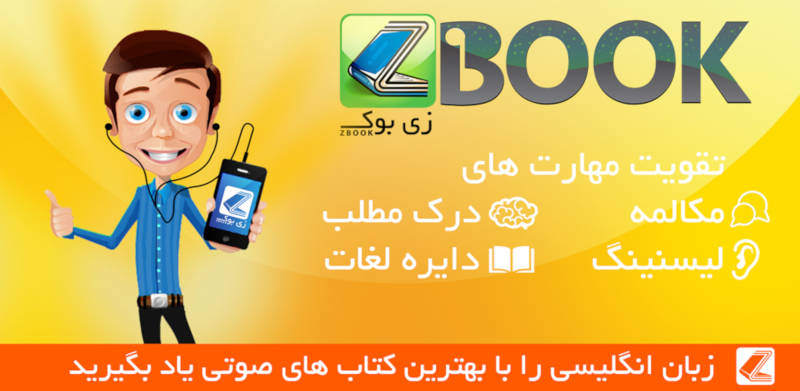 متن انگلیسی فصل
Chapter sixteen
Parker
The funerals of Mrs Ferrars and Roger Ackroyd took place at eleven o'clock in the morning. Afterwards, Poirot invited me to go back to The Larches with him.
'With your help I will question Parker!' he said. 'We will scare him so much that the truth is certain to come out. I asked him to be at my house at twelve o'clock. He will be there now.'
On arrival at The Larches, Poirot's housekeeper told us that Parker was already there. As we entered the drawing room, the butler stood up respectfully.
'Good afternoon, Parker,' said Poirot pleasantly. 'Please sit down. What I have to say may take some time.'
Parker sat in the chair Poirot had pointed to.
'Now,' said Poirot, smiling. 'Have you often blackmailed people?'
The butler jumped to his feet. 'Sir, I - I've never - never been-'
'Insulted,' suggested Poirot, 'in such a way before. Then why, my excellent Parker, were you so anxious to overhear the conversation between Mr Ackroyd and Dr Sheppard the other evening, after you had heard the word blackmail?'
'I wasn't - I-'
'Who did you work for before Mr Ackroyd?' Poirot demanded suddenly.
'A Major Ellerby, Sir…'
'Just so. Major Ellerby was addicted to drugs, was he not? A man was killed and Major Ellerby was partly responsible. It was kept quiet. But you knew about it. How much did Major Ellerby pay you to keep quiet? You see, I have made inquiries,' said Poirot pleasantly. 'You got a large sum of money then as blackmail, and now I want to hear about your latest efforts.'
Parker's face was completely white. 'But I never hurt Mr Ackroyd! Honestly Sir, I didn't. It's true that I tried to listen that night. I heard the word blackmail, Sir, and well, I thought that if Mr Ackroyd was being blackmailed, why shouldn't I have a share?'
A strange expression passed over Poirot's face. He leaned forward. 'Had you any reason to think before that night that Mr Ackroyd was being blackmailed?'
'No Sir. It was a great surprise to me. He was such a gentleman in all his behaviour. I hope you believe me, Sir. I've been afraid all the time the police would discover that business with Major Ellerby and suspect me because of it.'
'I believe that you have told me the truth,' said Poirot. 'If you have not - it will be very bad for you, my friend.'
As soon as he had gone, I asked, 'Do you believe Parker's story?'
'It seems clear that he believes it was Ackroyd who was the victim of blackmail. If so, he knows nothing about Mrs Ferrars being blackmailed because she had poisoned her husband.'
'Then in that case - who-?'
'Precisely! Who? Now we will visit the good Monsieur Hammond.
In the lawyer's office, Poirot came at once to the point. 'Monsieur, you acted, I understand, for Mrs Ferrars of King's Paddock?'
'I did.'
'I thought so. Now, I would like you to listen to the story Dr Sheppard will tell you. My friend, you do not mind repeating the conversation you had with Mr Ackroyd last Friday night, do you?'
'Not at all, I said.
Hammond listened with close attention. 'Blackmail,' said the lawyer thoughtfully. 'I suspected that might be the case.'
'Monsieur,' said Poirot. 'Could you please give us an idea of the actual money paid to the blackmailer?'
'During the past year, Mrs Ferrars sold shares. The money for them was paid into her account and not re-invested. I once asked her why not, and she said that she had to support several of her husband's poor relations.'
'And the amount?' asked Poirot.
'In all, I should say, twenty thousand pounds.'
'Twenty thousand pounds!' I exclaimed. 'In one year!'
'Mrs Ferrars was a very wealthy woman,' said Poirot. 'And the penalty for murder is death by hanging - and a murderer she was. I thank you, Monsieur Hammond,' said Poirot, standing.
When we were outside, Poirot said, 'We can remove Parker as a suspect. If he had twenty thousand pounds, would he have continued being a butler? No!'
When we arrived at my house, I invited Poirot to come in. We were sitting in front of the fire and smoking, when Caroline entered.
'Have you found Ralph Paton yet?' she asked Poirot.
'Where would I find him, Mademoiselle?'
'I thought, perhaps, you'd found him in Cranchester.'
'In Cranchester? But why in Cranchester?'
I smiled. 'One of the many private detectives who live here - everyone in the village, in fact - saw you in a car on the Cranchester road yesterday,' I explained.
Poirot laughed. 'Ah, that! A simple visit to the dentist. My tooth, it aches.'
Caroline was very disappointed and we began discussing Ralph Paton.
'He has a weak nature,' I insisted. 'But not a savage one.'
'Ah!' said Poirot. 'But weakness, where does it end?'
'Exactly,' said Caroline. 'Look at James here - he would be as weak as water, if I wasn't here to look after him. I've always believed it to be my duty to look after him. If he'd been brought up badly, who knows what mischief he might have got into. Now, as far as I can see, of the people connected to Fernly, only two could have had the opportunity of murdering Roger - and that is Ralph Paton and Flora Ackroyd. Parker met her outside the door, didn't he? He didn't hear her uncle saying goodnight to her. She could have killed him before she left the room.'
'Caroline!'
'I'm not saying she did, James. I'm saying she could have done. As a matter of fact, I don't believe she'd kill even an insect. But there it is. Mr Raymond and Major Blunt have alibis. Mrs Ackroyd's got an alibi. Even that Russell woman has one. So who is left? Only Ralph and Flora! And whatever you say, I don't believe Ralph Paton is a murderer.'
When Poirot spoke, it was in a gentle, almost dreamlike voice. 'Let us take a man - a very ordinary man. There is a weakness in him - but it is hidden. Let us suppose that something happens in his life. He is in difficulties - or he may discover a secret by accident. His first thought will be to speak out - to do his duty as an honest citizen. And then the weakness shows. Here is a chance of money - a great amount of money. He has to do nothing for it - just keep quiet. Then the desire for money grows. He must have more - and more! And in his greed he pushes his source of money too far. One can push a man as far as one likes - but with a woman one must not push too far. For a woman has at heart a great desire to speak the truth. How many husbands who have been unfaithful to their wives die and take their secret with them! How many wives, gushed too far by their husbands' behaviour, tell their husbands that they have been unfaithful? In a moment of anger, which they will regret, they tell the truth with great momentary satisfaction to themselves. So it was, I think, in this case. The strain was too great. And so, having confessed to Mr Ackroyd, there was no reason for Mrs Ferrars to pay the blackmailer more money. But the blackmailer knew he was about to be revealed. And he is not the same man he was a year ago. He is desperate. He is prepared to do anything, for if his crime is discovered, he will be ruined. And so - the dagger strikes!'
It was as though he had put a spell upon the room. There was something in the power of Poirot's description which struck fear into both of us.
'Afterwards,' he went on softly, 'the dagger removed, he will be himself again, normal, kind… But if the need arises again, then he will kill again.'
مشارکت کنندگان در این صفحه
تا کنون فردی در بازسازی این صفحه مشارکت نداشته است.
🖊 شما نیز می‌توانید برای مشارکت در ترجمه‌ی این صفحه یا اصلاح متن انگلیسی، به این لینک مراجعه بفرمایید.