سرفصل های مهم
فصل 21
توضیح مختصر
زمان مطالعه

14 دقیقه

سطح

سخت
دانلود اپلیکیشن «زیبوک»
این فصل را می‌توانید به بهترین شکل و با امکانات عالی در اپلیکیشن «زیبوک» بخوانید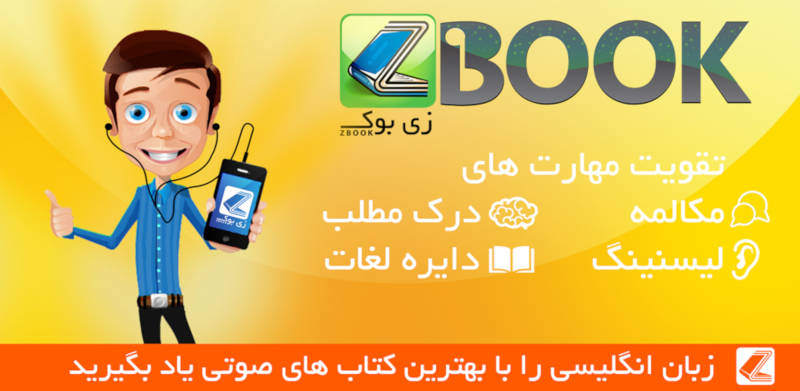 متن انگلیسی فصل
Chapter twenty one
Poirot's Little Reunion
'And now,' said Caroline, getting up from her chair, 'Ursula is coming upstairs to lie down. Don't you worry, my dear. Monsieur Poirot will do everything he can for you - be sure of that.'
'So far, so good,' Poirot said when they had gone. 'Things are becoming clearer.'
'They're looking blacker and blacker against Ralph Paton,' I said.
'Yes, that is so. But it was to be expected, was it not?'
I looked at him, confused by the remark. Suddenly he sighed and shook his head.
'There are moments when I really miss my friend Hastings. Always, when I had a big case, he was by my side. And he helped me - yes, he often helped me. For he had an ability to discover the truth without realizing it. At times he would say something particularly foolish, and yet that foolish remark would reveal the truth to me! And it was his habit to keep a written record of the cases that proved interesting.'
I gave a slightly embarrassed cough. 'As a matter of fact, I've read some of Captain Hasting's work, and I thought, why not try doing something of the same myself?'
Poirot sprang from his chair. I had a moment's terror that he was going to embrace me in the French fashion by kissing me on both cheeks, but thankfully he didn't.
'But this is magnificent - you have written down your thoughts on the case as you went along?'
I nodded.
'Let me see them - this instant,' cried Poirot.
'I hope you won't mind,' I said. 'I may have been a little personal now and then.'
'Oh! I understand perfectly; you have written that I am ridiculous now and then? It matters not at all. Hastings, he also was not always polite.'
Hoping that what I had written would be published one day in the future, I had divided the work into chapters. Poirot had therefore twenty chapters to read. Still doubtful, but knowing that I had to go out to a patient some distance away, I gave the pages to him and went out.
It was after eight o'clock when I got back. Caroline brought me a hot dinner on a tray. She told me that she had eaten with Poirot at seven thirty, and that Poirot had then gone to my workshop to finish reading my manuscript.
'I hope, James,' said my sister, 'that you've been careful in what you say about me in it?'
I had not been careful at all, I thought, dismayed.
'Not that it matters very much,' said Caroline, reading the expression on my face correctly. 'Monsieur Poirot will know what to think. He understands me much better than you do.'
I went into the workshop. Poirot was sitting by the window. 'I congratulate you. You have recorded all the facts faithfully and exactly.'
'And has it helped you?'
'Yes. Considerably. Come, we must go and set the stage for my little performance.'
Caroline was in the hall. I think she wanted to be invited to come with us.
'I would have asked you to come if I could, Mademoiselle,' Poirot said regretfully, 'but it would not be wise. You see, all these people tonight are suspects. Among them, I will find the person who killed Mr Ackroyd.'
'You really believe that?' I said, amazed.
'I see that you do not yet appreciate Hercule Poirot for his true worth,' Poirot replied.
At that minute Ursula came down the stairs.
'You are ready, my child?' said Poirot. 'That is good. We will go to my house together. Mademoiselle Caroline, believe me, I will do everything possible to do things as you would wish them to be done. Good evening.'
We left. Caroline, looking as sad as a dog that has been refused a walk, stood on the front door step watching us go.
At The Larches, Poirot moved about quickly, rearranging the lighting. The lamps were placed to throw a clear light on the side of the room where Poirot had grouped the chairs, leaving the other end of the room in a dim light. Soon, a bell was heard.
'They are here,' said Poirot. 'Good, all is ready.'
The door opened and the people from Fernly came in. Poirot went forward and welcomed Mrs Ackroyd and Flora. 'It is most good of you to come,' he said. 'And Major Blunt and Mr Raymond.'
The secretary was smiling easily. 'So what's the great idea?' he said, laughing. 'Some scientific machine? Do we have bands round our wrists which register guilty heartbeats?'
'I am old-fashioned. I use the old methods,' admitted Poirot. 'I work only with the little grey cells. Now let us begin - but first I have an announcement to make.'
He took Ursula's hand. 'This lady is Mrs Ralph Paton. She was married to Captain Paton last March.'
A little scream burst from Mrs Ackroyd. 'Ralph! Married! Married to Bourne? Really, Monsieur, I don't believe you.'
Ursula's face reddened and she began to speak, but Flora stopped her. Going quickly to the other girl's side, she put her arm through Ursula's. 'I must apologize for our surprise,' she said. 'We had no idea! You and Ralph have kept your secret very well. But I am very happy about it.'
'You are very kind, Miss Ackroyd,' said Ursula in a low voice. 'Ralph behaved very badly to you.'
'You needn't worry about that,' said Flora. 'Ralph was in trouble and took the only way out. I would probably have done the same in his place. He should have told me the secret, though. I wouldn't have betrayed him.'
Poirot made a sound.
'The meeting's going to begin,' said Flora. 'But just tell me one thing. Where is Ralph? You must know if anyone does.'
'But I don't,' cried Ursula.
'Isn't he detained in Liverpool?' asked Raymond.
'He is not in Liverpool,' said Poirot shortly.
'In fact,' I remarked, 'no one knows where he is.'
'Except Hercule Poirot, eh?' said Raymond.
Poirot replied seriously, 'Me, I know everything. Remember that.'
At a gesture from him, everyone took their seats. As they did so, the door opened once more and two more people came in and sat down near the door. Parker and Miss Russell.
'The number is complete,' said Poirot. There was satisfaction in his voice. 'And every one of you had the opportunity to kill Mr Ackroyd…'
With a cry, Mrs Ackroyd sprang up.
'I don't like this,' she cried. 'I would much prefer to go home.'
'You cannot go home, Madame,' said Poirot, 'until you have heard what I have to say.'
He paused a moment, then said, 'Ralph Paton and Ursula Bourne had the strongest motive for wishing Mr Ackroyd dead. But it could not have been Ralph Paton who was with Mr Ackroyd in the study at nine-thirty. Ralph Paton was with his wife. So who was it in the room with Mr Ackroyd at nine- thirty? And now I ask my cleverest question: Was anyone with him?'
Raymond did not seem impressed. 'I don't know if you're trying to suggest I'm a liar, Monsieur Poirot, but remember, Major Blunt also heard Mr Ackroyd talking to someone. He was on the terrace outside, and he heard the voices.'
Poirot nodded. 'I have not forgotten. But Major Blunt thought that it was you Mr Ackroyd was speaking to and there must have been some reason for him to think so. From the beginning of the case I have been struck by one thing - the words which Mr Raymond overheard. It has been amazing to me that no one has seen anything strange about them.'
He paused a minute, and then quoted softly, '"… There have been so many demands on my financial resources recently, that I cannot agree to your request…" Does nothing strike you as strange about that?'
'I don't think so,' said Raymond. 'He has frequently dictated letters to me, using almost exactly those same words.'
'Exactly,' cried Poirot. 'Would any man use such a phrase in talking to another? Now, if he had been dictating a letter-'
'You mean he was reading a letter aloud?' asked Raymond. 'Surely a man wouldn't read letters of that type aloud to himself?'
'You have all forgotten one thing,' said Poirot softly, 'the stranger who called at the house the Wednesday before.'
'The Dictaphone Company,' gasped Raymond. 'A Dictaphone. That's what you think?'
Poirot nodded. 'I contacted the company. Their reply is that Mr Ackroyd did purchase a Dictaphone. Why he hid the matter from you, I do not know.'
'He must have intended to surprise me with it,' murmured Raymond. 'He loved to surprise people. He was probably playing with it like a new toy. Yes, it fits in.'
'It explains, too,' said Poirot, 'why Major Blunt thought it was you who was in the study.'
'All the same,' Raymond said, 'this discovery of yours, brilliant though it is, doesn't change anything. Mr Ackroyd was alive at nine-thirty, since he was speaking into the Dictaphone. As to Ralph Paton…?'
He hesitated, glancing at Ursula. 'It isn't that I doubt your story for a moment. I've always been sure Captain Paton was innocent. But he is in a most unfortunate position; if he would come forward…'
Poirot interrupted. 'That is your advice, yes? That he should come forward?'
'Certainly. If you know where he is…'
'Not very far away,' said Poirot, smiling. 'He is - there!'
He pointed dramatically. Everyone's head turned. Ralph Paton was standing in the doorway.
مشارکت کنندگان در این صفحه
تا کنون فردی در بازسازی این صفحه مشارکت نداشته است.
🖊 شما نیز می‌توانید برای مشارکت در ترجمه‌ی این صفحه یا اصلاح متن انگلیسی، به این لینک مراجعه بفرمایید.