سرفصل های مهم
فصل 07
توضیح مختصر
زمان مطالعه

12 دقیقه

سطح

سخت
دانلود اپلیکیشن «زیبوک»
این فصل را می‌توانید به بهترین شکل و با امکانات عالی در اپلیکیشن «زیبوک» بخوانید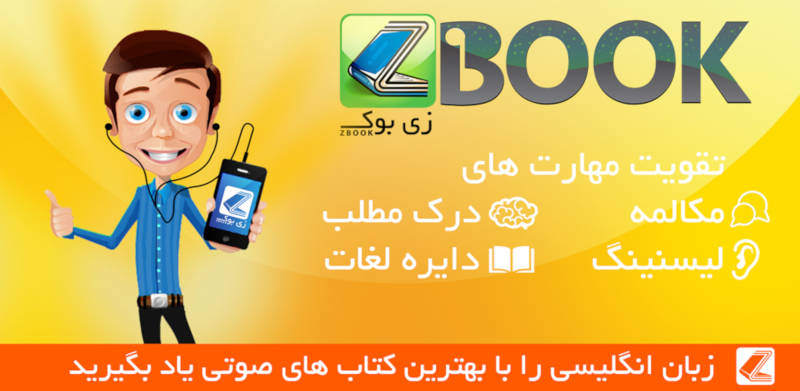 متن انگلیسی فصل
Chapter seven
Poirot Pays his Debts
Outside, Poirot and I waited for the Scotland Yard detective. 'Do you remember me, Inspector Japp?' my friend asked, when Japp came out.
'It's Mr Poirot!' exclaimed the Inspector. 'I remember we worked together several times - and you helped us catch some dangerous criminals!'
After Poirot had introduced me, Inspector Japp continued. 'This seems a very clear case of murder,' he said.
'There I do not agree,' replied Poirot.
Japp looked at him closely. 'You've been here from the start, Mr Poirot, which is in your favour. But it seems clear from the evidence that Mr Inglethorp murdered his wife.'
'Have you come to arrest him?' asked Poirot.
'Perhaps,' replied Japp.
Poirot looked at him thoughtfully. 'It is very important that you don't arrest Mr Inglethorp,' he said. 'If you arrest him now, the case against him will fail at once!'
Was Poirot mad? I wondered. Surely there was too much evidence against Inglethorp!
'I do trust you, Mr Poirot,' said the Inspector, 'but can you tell me why I should not arrest Mr Inglethorp?'
'I would prefer not to,' Poirot said, 'but I know you need a reason. Are you going to Styles now?'
'In half an hour, after I've talked to the coroner and the doctor.'
'I will go with you. Call for me - I live at the last house in the village. At Styles I will prove to you that the case against Mr Inglethorp will not be successful in court - even if Mr Inglethorp himself will not tell you what he was doing.'
'All right,' said Japp. 'I can't see anything wrong with the evidence against him, but if you can-' He left to talk to the coroner.
'What do you think, Hastings?' asked Poirot, as we walked back to his house. 'Why won't Mr Inglethorp tell us where he was?'
'If he was buying the poison, what could he say?' I replied.
'If I had murdered someone, I could invent an alibi!' said Poirot.
I laughed. 'I'm sure you could. But why do you still think that Alfred Inglethorp is innocent? Surely there is enough evidence against him.'
'Yes, but that is the problem - there is too much evidence against him! And the evidence is so definite, so sure - as if it has been cleverly invented.'
By now we had arrived at Poirot's house. 'Imagine,' he continued, 'that Alfred Inglethorp wants to poison his wife. He openly goes to the nearest pharmacy and buys strychnine using his own name. He doesn't poison his wife that night, but waits until after he has had a violent argument with her, that everyone in the house knows about. He doesn't defend himself, or invent a good story to give himself an alibi. Surely no man could be so stupid!'
'But I don't understand,' I said.
'Neither do I, mon ami,' he replied. 'It puzzles me. Me - Hercule Poirot!'
'But if Inglethorp didn't poison his wife, why did he buy the strychnine?' I asked.
'He did not buy it,' answered Poirot. 'Mr Mace saw a man with a black beard like Mr Inglethorp's, and wearing glasses and clothes like Mr Inglethorp's. Mr Mace had only just arrived in the village and he probably had not met Mr Inglethorp before. Remember that Mrs Inglethorp got her medicine from Coot's pharmacy in Tadminster.'
'Then you think-'
'Do you remember my second important point? That Mr Inglethorp wears glasses and strange clothes, and has a black beard? Mr Mace thinks that he sold the poison to Mr Inglethorp, when really it was someone else dressed up to look like Mr Inglethorp, with a beard and glasses. The murderer is trying to make it seem that Mr Inglethorp - who is already suspected of murder - bought the poison.'
'You may be right,' I said, fascinated by Poirot's words. 'But why won't he tell us where he was at six o'clock on Monday evening?'
'I'm sure he will tell us if he is arrested,' said Poirot, 'He probably has another reason for his silence.'
I was impressed by Poirot's opinion, though secretly I still wasn't sure if he was right.
'Do you now understand why Mr Inglethorp must not be arrested now?' asked Poirot.
'Perhaps,' I said doubtfully.
With a sigh, Poirot changed the subject. 'What did you think about the inquest?' he asked. 'The evidence of Lawrence Cavendish, for example? Do you think his mother was poisoned by her own medicine?'
'The doctor said it was impossible, but it's something you might think if you didn't know about medicine.'
'But Monsieur Lawrence studied medicine, didn't he?'
'Yes, he did,' I said, with surprise. 'That's strange.'
Poirot nodded. 'His behaviour has been strange from the start. He is the only person in the house who might recognize strychnine poisoning, but he still says that his mother had a heart attack. And today he suggests that his mother's medicine might have caused her death - even though he knows that is ridiculous.'
'It is very strange,' I agreed.
'And Mrs Cavendish,' continued Poirot. 'She certainly overheard more of the argument that afternoon, and yet she says nothing. Is she protecting Alfred Inglethorp?'
'It seems very unlikely,' I said.
'But at least,' he went on, 'she agreed with Dorcas about the time of the argument - it was definitely about four o'clock.' Poirot had been sure that the argument had been at four- thirty, not four o'clock. But Dorcas was sure that it was four o'clock - an hour before Mrs Inglethorp had asked for tea - and now Mary had agreed with her. I looked at him curiously. I didn't understand why this was so important.
'We learned other strange things at the inquest,' he continued. 'We learned that Mademoiselle Cynthia did not hear the table fall over in the room next door, but Mary Cavendish, on the other side of the house, did hear it.'
'Cynthia must sleep very deeply,' I suggested.
'It was strange, too,' continued Poirot, 'that Dr Bauerstein was passing Styles so early in the morning. The coroner should have asked him what he was doing.'
'He has trouble sleeping, I think,' I said doubtfully.
'That does not explain it,' said Poirot. 'I will keep my eye on the clever Dr Bauerstein. When people do not tell the truth, I ask myself why.'
'Well, at least both John Cavendish and Miss Howard told the truth,' I said.
'One, perhaps - but not both,' Poirot replied.
I was shocked. 'But surely Miss Howard is always honest?' I said. Poirot gave me a look that I didn't understand. He was about to speak, but just then we were interrupted by a knock at the door. It was Inspector Japp.
I think everyone at Styles was shocked when Inspector Japp arrived, although after the verdict of 'Murder' we knew that the police would investigate. I thought that now everything was real, and not just a bad dream. A person had been murdered in this house. Tomorrow the newspapers would say: MYSTERIOUS TRAGEDY - WEALTHY LADY POISONED
There would be photos of all the family. Things that we usually only read in newspapers were now happening to us.
We all went into the drawing-room, and to our surprise it was Poirot, not Inspector Japp, who began to speak. 'Mesdames et messieurs' said Poirot, 'we are all here because the shadow of murder is over this house. Mr Inglethorp, you are suspected of poisoning your wife.' We were all shocked when we heard Poirot speak so openly!
'What a horrible idea!' cried Inglethorp, jumping up. 'I would never poison my dearest Emily!'
'Do you still refuse to say where you were at six o'clock on Monday evening?' asked Poirot. 'Speak!'
Slowly, Inglethorp shook his head. 'You will not speak?' asked Poirot again.
'No, I will not,' said Inglethorp. 'No one could really think that I poisoned my dear wife.'
'Then I will speak for you,' said Poirot. 'The man who bought strychnine in the village pharmacy on Monday the 16th was not Mr Inglethorp. At six o'clock that evening Mr Inglethorp was walking with Mrs Raikes near Abbey Farm. Five people saw them together. Since Abbey Farm is three miles from the pharmacy, Mr Inglethorp has a perfect alibi!'
مشارکت کنندگان در این صفحه
تا کنون فردی در بازسازی این صفحه مشارکت نداشته است.
🖊 شما نیز می‌توانید برای مشارکت در ترجمه‌ی این صفحه یا اصلاح متن انگلیسی، به این لینک مراجعه بفرمایید.