سرفصل های مهم
فصل 09
توضیح مختصر
زمان مطالعه

13 دقیقه

سطح

ساده
دانلود اپلیکیشن «زیبوک»
این فصل را می‌توانید به بهترین شکل و با امکانات عالی در اپلیکیشن «زیبوک» بخوانید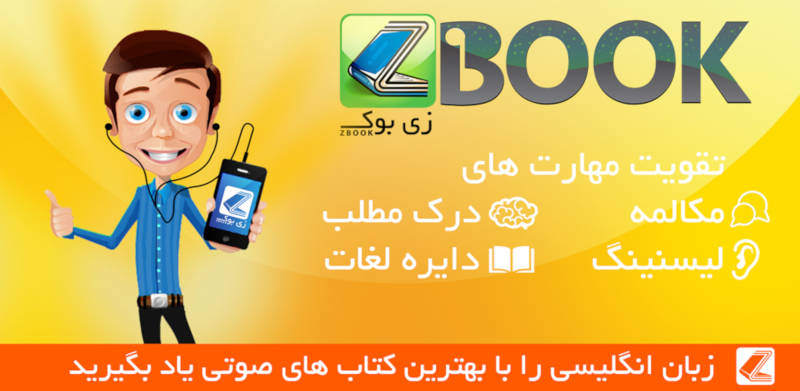 متن انگلیسی فصل
Chapter nine
Dr Bauerstein
I walked across the garden, still annoyed with Poirot. But just then I saw Lawrence, looking for tennis balls, and he was alone. 'I've got a message for you - from Poirot,' I said to him. '"Find the extra coffee-cup, and you can stop worrying 'What does he mean?' Lawrence stared at me in surprise. 'What extra coffee-cup?'
'I don't know,' I answered. 'I thought you would know.'
'I don't know anything about coffee-cups,' said Lawrence. 'He should ask Dorcas, the maid.'
'So what shall I tell Poirot?'
'Tell him I don't know what he's talking about,' Lawrence replied. 'I - I wish I did.'
Together we went inside for lunch. When the meal was over, Poirot began to question Mary Cavendish. He said he had a 'little idea'.
'Are you sure that the door leading from Mademoiselle Cynthia's room was bolted?' he asked her. 'It was not just locked?'
'I don't know,' replied Mary. 'I said bolted because I couldn't open it. So I suppose it could have just been locked.'
'And when you entered Mrs Inglethorp's room,' Poirot continued, 'did you look at Mademoiselle Cynthia's door?'
'I did,' interrupted Lawrence suddenly. 'It was bolted.'
'Ah, so you are sure.' Poirot looked disappointed. I was secretly pleased that one of his 'little ideas' was obviously wrong.
The two of us later walked through the park. I was still annoyed with him, but I told him that I had given Lawrence his message. 'And what did he say?' Poirot asked me.
'He said he had no idea what you meant.' To my surprise Poirot said he was glad. Then he asked me about Cynthia. 'Where was she today? She did not have lunch.'
'She's gone back to work at the hospital pharmacy today,' I told him.
'Ah, she works hard! I would like to see her pharmacy.'
'I am sure she would be happy to show it to you. It's an interesting little place.'
'Does she go there every day?' he asked.
'She doesn't work on Wednesday or Saturday. Those are her only days off.'
'I will remember,' said Poirot. 'She is doing important work. Do they have very strong poisons there?'
'Yes, she showed them to us,' I said. 'They're locked up in a little cupboard. She has to be very careful. If she leaves the room she takes the key to the cupboard with her.'
'Is this cupboard near the window?' inquired Poirot.
'No, on the other side of the room. Why?' I asked.
'I just wondered, that is all. Will you come in?' We had reached his house.
'No. I think I'll go for a walk,' I answered, and said goodbye to him.
I walked through the woods, which were cool and pleasant. After a while I sat down, and soon I fell asleep. I was woken by the sound of loud voices. John and his wife were arguing - and they didn't know l was there.
'I won't allow it!' John Cavendish was shouting. 'You're always out with Bauerstein - everyone is talking about it!'
'Oh,' Mary angrily shrugged her shoulders, 'so all you care about is the gossip!'
'No. I don't like the man.'
'He's clever,' said Mary, in a voice of ice. 'Not like an ordinary stupid Englishman.'
John's face turned red. 'So you won't stop seeing Bauerstein?'
'I will do what I choose. Aren't you always out with your "friend"?'
John stepped back, and the colour left his face. 'What do you mean?' he said, his voice shaking.
'I mean,' said Mary quietly, 'that you have no right to tell me what to do.'
John looked at her. 'Mary' - his voice was very quiet and gentle now- 'are you in love with Bauerstein?'
Mary smiled strangely. 'Perhaps,' she said, as she walked away from him.
I made a lot of noise as I stood up, so John would hear me. 'Oh! Hello, Hastings,' he said, turning round as I approached. 'Isn't everything awful? Police in the house, headlines in the newspapers, and I'm followed everywhere by reporters.'
'It can't last forever,' I said, hoping to make him feel better.
'But that's not the worst thing,' said John. 'Now Inglethorp has an alibi, there's no one else. The murderer must be one of us - someone at Styles.'
Suddenly I had a new idea. Poirot's mysterious actions, his hints - they all fitted together! Why hadn't I thought of it before? 'No, John,' I said, 'I don't think it's one of us. But it could be Dr Bauerstein.'
'Impossible! Why?'
'I don't know,' I admitted, 'but Poirot thinks it's him. He was very excited to hear that Dr Bauerstein was at Styles on the night of the murder. He said it changed everything. Perhaps Dr Bauerstein poisoned Mrs Inglethorp's coffee?'
'That would have been a big risk,' said John. 'And how would he know it was her coffee?'
I told him that Poirot had taken the cocoa to be tested. 'But Bauerstein has done that already,' said John.
'Yes, but if Bauerstein's the murderer, he could have had some ordinary cocoa tested instead.'
'What about the bitter taste of the poison?'
'That's only what Bauerstein says. And he is an expert on poisons. Perhaps he's found a way to make strychnine tasteless.'
'But how did he poison the cocoa,' asked John. 'It was upstairs.'
'Oh yes, it was,' I admitted unwillingly.
Just then I had an awful idea. Had Mary Cavendish helped Dr Bauerstein? On the day I arrived she had talked about women and poison. Had Mary poisoned Mrs Inglethorp to stop her telling John something about her and Dr Bauerstein? And was this what Evelyn Howard was so afraid to believe? Yes, it all fitted together!
I made an effort to listen to John. He was saying, 'But why did Bauerstein demand a medical examination? He didn't need to. Dr Wilkins thought that mother had a heart attack.'
'I don't know,' I said. 'Perhaps he thought it was safer, in case someone suspected poison later on.'
'That's possible,' admitted John. 'But I still don't know why he would do it.'
I felt anxious, in case he thought of Mary. 'I may be wrong,' I said, 'so please don't tell anyone else.'
By now we had reached Styles, and John went inside. He appeared again a few minutes later, looking angry. 'While we were out, the police searched every room in the house! I shall complain to Inspector Japp, when I next see him!'
'Don't worry,' I said, as we walked to the garden, where tea was being served under the tree. Cynthia had returned from the hospital, and as I sat down I told her that Poirot would like to visit her at the pharmacy.
'Of course, I'd love to see him,' said Cynthia. 'I'll talk to him about it.' Then she asked quietly if she could speak to me later. Of course I agreed, and after tea we walked into the woods together.
'Well?' I asked, when no one could see us. Cynthia sat down with a sigh, the sun shining on her beautiful red hair. 'Can I ask your advice, Mr Hastings?' she said. 'You are always so kind. What shall I do? Aunt Emily said she would leave me some money, but she didn't. Do you think I should leave Styles?'
'I'm sure no one wants you to leave,' I said.
'But Mary hates me,' said Cynthia. 'And so does Lawrence.'
I was surprised. 'I'm sure you're wrong!'
'John likes me, and so does Evie,' continued Cynthia, 'but Lawrence never speaks to me unless he has to. And Mary has begged Evie to stay, but not me. I don't know what to do.' Suddenly she started to cry.
I don't know why I did it. Perhaps it was because she looked so beautiful and I felt sorry for her. I held her hand and said, 'Cynthia, please will you marry me?'
To my surprise she sat up and laughed. 'It's kind of you, but you don't really want to marry me - and I don't want to marry you.'
'Well, if you don't want to marry me, I understand,' I said sadly. 'But you don't have to laugh.'
'You're very sweet,' said Cynthia, as she stood up. 'And thank you for cheering me up.' She laughed again as she walked away through the trees.
I was not very happy after this conversation, and I wanted something to do. I decided to go to the village to talk to Dr Bauerstein - perhaps I would learn something.
When I got there I knocked on the door of the doctor's house, which was opened by an old woman. 'Can I see Dr Bauerstein?' I said pleasantly.
She stared at me. 'But haven't you heard? He's been arrested.' I didn't wait to hear more. I ran quickly through the village to find Poirot.
مشارکت کنندگان در این صفحه
تا کنون فردی در بازسازی این صفحه مشارکت نداشته است.
🖊 شما نیز می‌توانید برای مشارکت در ترجمه‌ی این صفحه یا اصلاح متن انگلیسی، به این لینک مراجعه بفرمایید.