سرفصل های مهم
فصل 04
توضیح مختصر
زمان مطالعه

24 دقیقه

سطح

ساده
دانلود اپلیکیشن «زیبوک»
این فصل را می‌توانید به بهترین شکل و با امکانات عالی در اپلیکیشن «زیبوک» بخوانید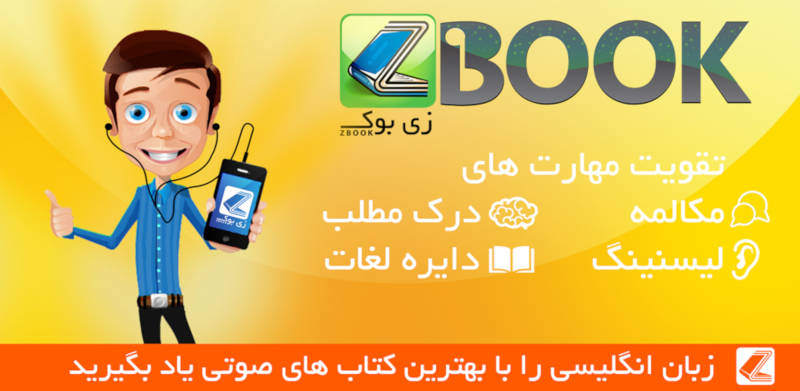 متن انگلیسی فصل
Chapter four
Poirot Investigates
Poirot's house was close by, and on the way I saw a man running towards me. It was Mr Inglethorp. 'My poor wife!' he said. 'I have only just heard!'
'Where have you been?' I asked.
'I was with our land agent until one o'clock. I forgot the key to Styles so I slept at the land agent's house. Dr Wilkins gave us the news this morning. This is terrible! My poor dear Emily!' And Mr Inglethorp ran off, towards Styles.
In my opinion he was only pretending to be upset.
I knocked at Poirot's door. He was surprised to see me so early, and as he got dressed I told him what had happened. I included every little thing I could think of, though some things I repeated or mixed up.
'Take your time, mon ami Hastings,' said Poirot. 'You are excited. Later we will arrange the facts, neatly, each in its proper place. Important facts we keep, and those of no importance we throw away.'
'But how do you decide what is important and what isn't?' I asked.
'One fact leads to another,' he said, 'and if the next fact fits, we continue. If it does not fit, there is something missing. And a little detail that does not fit - it is important! Everything matters.'
'I know,' I said. 'That's why I've told you every detail.'
'And I am pleased with you,' said Poirot. 'You have a good memory. But you have forgotten one important fact. You have not told me how much food Mrs Inglethorp ate last night.'
'I don't understand,' I said. 'I don't think she ate much at all, because she was upset. Why is it important?'
'Because if Mrs Inglethorp died of strychnine poisoning, the poison may have been in her coffee. You say the coffee was served about eight o'clock, so she drank it between eight and eight-thirty. Strychnine works quickly, in about one hour, but Mrs Inglethorp was not ill until about five in the morning - nine hours later. If she had eaten a large meal, this may have delayed the effects of the poison. But you say she ate little.' He picked up a small briefcase. 'Now, I am ready,' he said.
As we hurried towards Styles, Poirot asked, 'Mrs Inglethorp's poor family - are they very sad and upset?' I realized - with surprise - that although her family were shocked, they had not loved Mrs Inglethorp deeply. Poirot seemed to guess my thoughts. 'She was kind and generous to the Cavendishes, but she was not their real mother,' he said.
John came out to meet us as we neared the house. He looked tired and upset. 'What's happened is terrible, Monsieur Poirot,' he said. 'But at the moment we have no facts - we only suspect. And Inglethorp is back,' he said to me. 'We don't know what to say to him.' Then he handed me the two keys that Dr Bauerstein had given him. 'Show Monsieur Poirot everything he wants to see.'
We went up to the room of the tragedy. Here is a plan of the room and its furniture.
Poirot locked the door on the inside. 'First,' he said, 'I will put down my briefcase until I need it.' But as he put his case on the round table by the window, the broken tabletop overturned, and the briefcase fell to the floor. 'A big house, but no comfort,' said Poirot, and began to examine the room very carefully.
He found a small purple despatch-case, with a key in the lock, on the writing-table. The key was a normal one, with a piece of twisted wire through the handle.
Then he looked at the frame of the door we had broken down, to make sure it had been bolted. Next he quietly unbolted the door that led to Cynthia Murdoch's room. Suddenly he saw something in the bolt, which he put in a small envelope.
On the chest of drawers there was a tray, and a small saucepan on a portable stove, containing some dark liquid. An empty but used cup stood near it. Here was a very useful clue! Poirot tasted the liquid carefully. 'Cocoa - with - I think - rum.'
Then he looked at the mess on the floor, where the table by the bed had been overturned. Lying on the floor were a reading lamp, some books, matches, a bunch of keys and the crushed pieces of a coffee-cup.
'This is strange,' said Poirot. 'This cup is not just broken - it has been stepped on and crushed to powder.' Without thinking he straightened the ornaments and vases on the mantelpiece. 'Why? Either because it contained strychnine or - which is far more serious - because it did not contain strychnine!'
Poirot continued his investigations. He picked up the bunch of keys and chose one, very bright and shiny. With this key he opened the purple despatch-case, but then hesitated and locked it again. He put the bunch of keys, and the key we had found in the lock, in his pocket. 'I don't have permission to look at Mrs Inglethorp's papers. But someone should look at them - at once!'
Next he examined the cupboard under the wash basin, and then looked closely at a round damp stain, which was hard to see on the dark brown carpet. He even smelled it. Finally, he put a few drops of the cocoa in a test tube.
'We have found in this room,' he announced, 'six points of interest. One, a coffee-cup that has been crushed to powder. Two, a despatch-case with a key in the lock. Three, a damp stain on the floor, which smells of coffee. Four, a small piece of dark green fabric.'
'Ah!' I said. 'That was what you put in the envelope.'
'Yes. It may be from a dress of Mrs Inglethorp, and quite unimportant. Five, this!' Poirot pointed to a large amount of candlewax on the floor by the writing-table. 'This must be recent, or the maid Dorcas would have cleaned it up.'
'Perhaps Mrs Inglethorp dropped her candle,' I said, 'or Lawrence Cavendish did last night - he was quite upset. He seemed to see something by the mantelpiece that upset him.'
'That is interesting,' said Poirot, looking around. 'But his candle - here - is pink, and the wax on the floor is white. And Mrs Inglethorp does not have a candle, only a reading lamp.'
'And the sixth point,' I said, 'is the cocoa.'
'No,' said Poirot thoughtfully, 'the sixth point I will keep secret for now.'
He looked round the room and then stared at the ashes in the fireplace. Suddenly he began to examine the ashes very carefully, and finally removed a small piece of paper, half-burned - which is shown here.
'What do you think of this?' he asked.
The paper was unusually thick. Suddenly I had an idea. 'Poirot!' I said excitedly. 'This is a piece of a will!'
'Exactly,' he said. 'Just what I expected.' He put the paper carefully in his briefcase. My mind was confused. Who had burned this will? And since the doors were bolted, how had they got into the room?
'Now,' said Poirot, 'we will ask Dorcas, the maid, some questions.' We left through Alfred Inglethorp's room, which Poirot examined carefully, and locked both his door and Mrs Inglethorp's door, as before.
I went to find Dorcas, leaving Poirot in the study. When I returned the room was empty - Poirot had walked out to the garden, and was admiring the flowers. 'Beautiful!' he said. 'The flowers have been planted very neatly. This was done recently?'
'Yesterday afternoon, I think. But do come in - Dorcas is here.'
'These flowers may also be important. But, yes, I will now talk to Dorcas.'
Dorcas, the maid, wore a white cap on her grey hair. She was suspicious of Poirot at first, but soon she was talking freely. She had worked for Mrs Inglethorp for ten years and liked her very much.
'Tell me about yesterday afternoon,' said Poirot. 'Mrs Inglethorp had an argument?'
Dorcas hesitated.
'I need to know every detail of that argument,' said Poirot. 'Mrs Inglethorp is dead, and if she was murdered, we must catch the person who did it. So tell me, what time was this argument?'
'It was four o'clock,' said Dorcas. 'I heard loud angry voices as I passed the door. "You have lied to me!" said Mrs Inglethorp. I didn't hear what Mr Inglethorp said, his voice was too quiet. Then she said, "How dare you? I have given you a home, clothes and food! You owe everything to me! And this is how you thank me, by shaming our name!" Again I didn't hear what he said. Finally, she said, "There's nothing you can say. I have made my decision. I won't change my mind because of fear of a scandal between husband and wife."'
'Are you sure it was Mr Inglethorp's voice?' asked Poirot.
'Oh, yes, sir, who else's could it be? Later, at five o'clock, Mrs Inglethorp asked for a cup of tea. She looked awful - so white and upset. "Dorcas," she said, "I've had a great shock." She had something in her hand. I don't know if it was a letter, or just a piece of paper, but it had writing on it. She kept staring at it, as if she couldn't believe what was written there. "A few words - and everything's changed," she said. "I don't know what to do. Scandal between husband and wife is a terrible thing, Dorcas. I'd keep it secret if I could." Then Mrs Cavendish came in, so she didn't say any more.'
'Did Mrs Inglethorp still have the paper in her hand?' asked Poirot.
'Yes, sir,' replied Dorcas. 'Then she probably locked it in her purple case, where she keeps her important papers. She brought the case downstairs every morning, and took it back to her room every night.'
'When did she lose the key?' inquired Poirot.
'Yesterday, at lunch-time, sir. She was annoyed, but she had another key - a spare key.' Both Dorcas and I were looking curiously at Poirot. How did he know the key had been lost? Poirot smiled, and showed Dorcas the key he'd found in the lock of the purple box. 'Is this the lost key?'
Dorcas was surprised. 'That's it, sir, but where did you find it? I looked everywhere.'
'Ah, but it was not in the same place yesterday as it was today. Now tell me, does Mrs Inglethorp have a dark green dress?'
'No, sir, she doesn't, and nor does anybody else in the house.'
Poirot's face showed no emotion. 'Do you know if Mrs Inglethorp took a powder to help her sleep last night?' he continued.
'Not last night, sir, I know she didn't,' replied Dorcas. 'She took the last one two days ago, and she didn't order anymore.'
'Did Mrs Inglethorp ask you to sign a paper yesterday?' was Poirot's next question.
'To sign a paper? No, sir.'
'Yesterday Mrs Inglethorp wrote some letters. Do you know who they were to?'
'There were three letters,' said Dorcas. 'One was to Miss Howard and one was to Mr Wells, the lawyer. The other one, I don't remember.'
'Think,' asked Poirot urgently.
'I'm sorry, sir, but I didn't notice.'
'It does not matter,' said Poirot. He didn't look disappointed. 'Now I want to ask you about something else. There is a saucepan in Mrs Inglethorp's room with some cocoa in it. Did she drink cocoa every night?'
'Yes, sir,' said Dorcas. 'She warmed it up when she wanted it. It's plain cocoa made with milk, sugar and a little rum.'
'Who took it to her room, and when?'
'I always take it, sir,' said Dorcas, 'Cook makes it early, before supper. Then I take it up, put it on the table at the top of the stairs, and take it into Mrs Inglethorp's room later.'
'What time did you take it up last night?'
'About quarter-past seven, I think, sir,' replied Dorcas.
'And when did you take it into Mrs Inglethorp's room?'
'About eight o'clock. Mrs Inglethorp came up to bed.'
'Then, between seven-fifteen and eight o'clock, the cocoa was left on the table?'
'Yes, sir.' Dorcas looked worried, and then suddenly said excitedly, 'And if there was salt in it, sir, it wasn't me!'
'Why do you think there was salt in it?' asked Poirot.
'I saw some salt on the tray - not when I first brought it up, but when I went to take it to Mrs Inglethorp. I should have asked the cook to make some fresh cocoa, but I was in a hurry. I thought maybe the cocoa itself was all right, and the salt was only on the tray. So I just cleaned the tray and took it in.'
I could hardly control my excitement. This was an important piece of evidence! Surely this 'salt' was the fatal poison, strychnine? But Poirot stayed calm, and his next question disappointed me.
'When you went into Mrs Inglethorp's room, was the door to Mademoiselle Cynthia's room bolted?'
'Yes, sir; it's always bolted,' replied Dorcas. 'No one ever opens it.'
'And was the door into Mr Inglethorp's room bolted, too?'
Dorcas hesitated. 'It was shut, but I don't know if it was bolted,' she said.
'Did Mrs Inglethorp bolt the door to the corridor after you left the room?'
'No, sir, but I expect she did later. She usually locked that door at night.'
'Did you notice any candlewax on the floor yesterday?' continued Poirot.
'Candlewax? Oh, no, sir. Mrs Inglethorp didn't have a candle, only a reading-lamp. And if there had been any, I would have cleaned it up.'
'Thank you, Dorcas. You have been very helpful.' Poirot stood up and walked to the window. 'I have been admiring these flowers. How many gardeners work here?'
'Only three now, sir. There's old Manning, and young William, and a new woman gardener.'
'Bien! Good! That is all I want to know. Thank you very much.'
As soon as Dorcas left the room, I said, 'Poirot, this explains everything! The cocoa was poisoned, not the coffee! The poison didn't work until the early morning, because Mrs Inglethorp drank the cocoa in the night.'
'So you think that the cocoa - listen carefully, Hastings, the cocoa - contained strychnine?'
'Of course! That salt on the tray, what else could it be?'
'It could have been salt,' replied Poirot calmly.
What could I say to that? I suddenly thought, and it was not for the first time, that poor Poirot was growing old. Then I remembered something else. 'How did you know that Mrs Inglethorp took sleeping powders?' I asked, 'and about the lost key and the spare?'
'I knew about the sleeping powders because of this.' He suddenly showed me a small box. 'I found it in the cupboard under the wash basin in Mrs Inglethorp's bedroom. It was Number Six on my list of points of interest. It may not be important, but do you notice anything strange about this box - especially the label?'
I examined the box and read the label carefully: '"Take one powder at bedtime, if needed. Mrs Inglethorp." No, I don't see anything unusual,' I said.
'But there is no pharmacy name - and a pharmacy always prints its name on a box like this.'
I was becoming excited again. 'Yet the explanation is quite simple,' remarked Poirot, standing up quickly. 'Now I have finished checking this room. By the way, whose is the smaller desk in the corner?'
'Mr Inglethorp's,' I said.
'Ah!' Poirot tried to open the desk, but it was locked. Then he tried several of Mrs Inglethorp's keys from the bunch in his pocket. Finally, one of the keys opened the desk. The papers inside were neatly arranged, but to my surprise, he did not examine them.
'There were no stamps in Mr Inglethorp's desk,' he remarked, 'but that's where you might expect to find some.' Then he looked round for the last time. 'There is nothing else in this room - only this, from the waste-paper basket.'
From his pocket he took a dirty old envelope, which had a few words written on it. This is what it looked like.
مشارکت کنندگان در این صفحه
تا کنون فردی در بازسازی این صفحه مشارکت نداشته است.
🖊 شما نیز می‌توانید برای مشارکت در ترجمه‌ی این صفحه یا اصلاح متن انگلیسی، به این لینک مراجعه بفرمایید.