سرفصل های مهم
فصل 06
توضیح مختصر
زمان مطالعه

12 دقیقه

سطح

سخت
دانلود اپلیکیشن «زیبوک»
این فصل را می‌توانید به بهترین شکل و با امکانات عالی در اپلیکیشن «زیبوک» بخوانید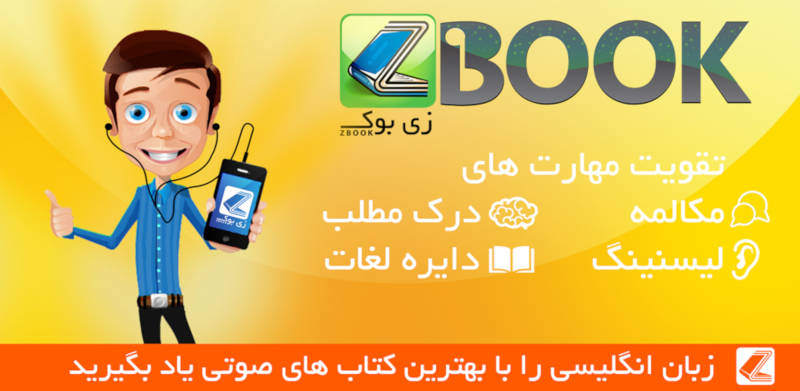 متن انگلیسی فصل
Chapter six
The Inquest
Poirot was very busy before the inquest. He didn't tell me what he was doing, which annoyed me, but I know that he met Mr Wells twice, and went for long walks in the country.
One evening I was walking near Raikes's farm, where I met an old man who asked me if I was staying at Styles. When I said I was, he winked at me. 'Someone else from Styles comes here often,' he said with a laugh. 'And that little Belgian man from the village has been here more than once.' I walked on. So Evelyn Howard had been right!
On Friday Poirot and I attended the inquest into the death of Mrs Inglethorp. It was the job of the coroner to call witnesses to give evidence, and ask questions to find out the cause of death. The verdict would be made by the jury.
After the body had been viewed and identified, John Cavendish gave his evidence, describing his mother's death. The medical evidence was given by Dr Bauerstein. Everyone knew he was an expert on poisons. Mrs Inglethorp, he said, had died of strychnine poisoning.
'Could she have swallowed the poison by accident?' asked the coroner.
'It is very unlikely,' said Dr Bauerstein.
'Do you know how the poison was given?'
'No,' said the doctor.
'Could the strychnine have been in Mrs Inglethorp's coffee, which was taken to her by her husband?'
'Possibly, but because strychnine works quickly, it seems the poison was taken much later in the evening.'
'Could the poison have been in Mrs Inglethorp's cocoa?' asked the coroner.
'No,' said Dr Bauerstein. 'I tested the cocoa, and it did not contain strychnine.'
'How did you know?' I whispered to Poirot. He only laughed, and told me to listen.
'I am not surprised,' Dr Bauerstein was saying, 'that the strychnine was not in the cocoa. Cocoa - unlike coffee - cannot hide the bitter taste of the poison.'
'So do you think that the poison was in the coffee, but that for some unknown reason it took a long time to work?' asked the coroner.
'Yes. But the cup is crushed, so we can't test its contents.' That was the end of Dr Bauerstein's evidence. Dr Wilkins agreed with him on all points. Lawrence Cavendish was called next. His evidence was the same as his brother John's, until he suggested a new theory.
'I may be wrong,' said Lawrence, 'but my mother was taking a medicine that contained strychnine. I wondered if this medicine, taken over several months, caused her death. Or she may have taken too much by accident.'
The coroner called back Dr Wilkins for his opinion. But the doctor said that it was impossible for Mrs Inglethorp to have been slowly poisoned by her medicine over several months. She would have shown signs of being ill for a long time before, and would not have died so suddenly.
'And she did not take too much medicine,' Dr Wilkins said. 'Three, or even four doses, would not have killed her. Mrs Inglethorp always had a large bottle of medicine prepared, from Coot's pharmacy in Tadminster. She would need to drink the whole bottle to be poisoned.'
'Could the pharmacy who prepared the medicine have added too much strychnine by mistake?' asked the coroner.
'That, of course, is possible,' replied the doctor. But Dorcas, the next witness, said that the bottle of medicine was not newly- prepared. In fact, Mrs Inglethorp had taken the last dose in the bottle on the day she died.
The next witness was Mary Cavendish, who looked calm and in control. She said she had woken at four-thirty as usual, and was getting dressed for work, when she heard something heavy falling over.
'That was the table by the bed,' said the coroner.
'I opened my door,' continued Mary, 'and we all went to Mrs Inglethorp's bedroom door, but it was locked-' The coroner interrupted her. 'We know what happened then. Now, Mrs Cavendish, please tell us what you heard of the argument the day before. You were sitting just outside the window.' I looked at Poirot. Neither of us had known about this.
Mary Cavendish hesitated and her face grew pale. 'I don't remember hearing anything,' she said. 'I don't listen to private conversations.'
'You didn't hear anything?' asked the coroner.
Mary paused. 'I heard Mrs Inglethorp say something about causing scandal between husband and wife - that is all.' I'm sure the coroner thought Mary could tell us more, but he let her sit down.
The two gardeners then described how they had signed Mrs Inglethorp's new will, at four-thirty or earlier. Cynthia Murdoch was next but had little to tell. She had been asleep, and did not even hear the table fall over. Then came Miss Howard. She showed the coroner the letter that Mrs Inglethorp had written to her on the 17th of July. It is shown here.
'But it says nothing about what happened that afternoon,' said the coroner, with a sigh.
'All this talk,' said Miss Howard loudly, 'is a waste of time. We all know what happened!' The coroner interrupted her quickly. 'Thank you, Miss Howard - that is all.'
Then the coroner called Albert Mace, pharmacy assistant - the young man who had knocked at Poirot's door. Mr Mace explained that he was a qualified pharmacist, and had first arrived in the village a few weeks ago.
'Have you sold any strychnine recently?' the coroner asked him.
'Yes, sir. I sold some on Monday the 16th, at six o'clock, to Mr Inglethorp.' This evidence astonished everyone! We all stared at Alfred Inglethorp, who looked very surprised.
'Did Mr Inglethorp sign the poison book?' asked the coroner.
'Yes, sir,' said Mr Mace. 'Here's the book, and here's Mr Inglethorp's signature.' There was a breathless silence before Alfred Inglethorp was called to give evidence. Did he realize, I wondered, how close he was to being arrested and hanged?
'Did you buy any strychnine on Monday?' the coroner asked him.
'No, I did not,' replied Inglethorp calmly. 'I did not sign the poison book and that is not my signature. Mr Mace must be mistaken.'
'Please tell us then, Mr Inglethorp, where you were on the evening of Monday, 16th July.'
'I can't remember.'
'That is ridiculous, Mr Inglethorp,' said the coroner. 'Think again!'
Inglethorp shook his head. 'I can't remember. Perhaps I went for a walk.'
'Did you meet anyone on your walk?'
'No.'
'So you refuse to tell us where you were when Mr Mace says you were buying strychnine?'
'Yes, I refuse,' said Inglethorp.
Poirot could not stay still. 'Does the stupid man want to be arrested?' he asked me, and sighed with relief when the coroner asked a different question. 'You had an argument with your wife on Tuesday afternoon?'
'You are wrong,' replied Alfred Inglethorp. 'I did not argue with my dear wife. I was away from the house all afternoon.'
'There are two witnesses who heard you argue with Mrs Inglethorp.'
'They are mistaken.'
I was puzzled. The man sounded very sure.
'Mr Inglethorp,' said the coroner, 'can you explain your wife's dying words?'
'It's simple,' he said. 'In the poor light my dear wife thought Dr Bauerstein was me. He also has a beard.'
'Ah!' said Poirot quietly. 'That is an idea!'
The coroner continued. 'Did you take coffee to your wife that evening?'
'I poured the coffee out,' said Inglethorp, 'but then I put it down on the hall table. When I returned to the hall it was gone.'
Even if that was true, I thought, he could still have poisoned the coffee. Just then Poirot spoke to me. 'That is Detective-Inspector James Japp of Scotland Yard - the main office of the London police,' he told me, pointing at the little, dark man sitting near the door. I was still staring at the London policeman when the verdict was given.
'Murder - by some unknown person or persons.'
مشارکت کنندگان در این صفحه
تا کنون فردی در بازسازی این صفحه مشارکت نداشته است.
🖊 شما نیز می‌توانید برای مشارکت در ترجمه‌ی این صفحه یا اصلاح متن انگلیسی، به این لینک مراجعه بفرمایید.