سرفصل های مهم
فصل 12
توضیح مختصر
زمان مطالعه

20 دقیقه

سطح

سخت
دانلود اپلیکیشن «زیبوک»
این فصل را می‌توانید به بهترین شکل و با امکانات عالی در اپلیکیشن «زیبوک» بخوانید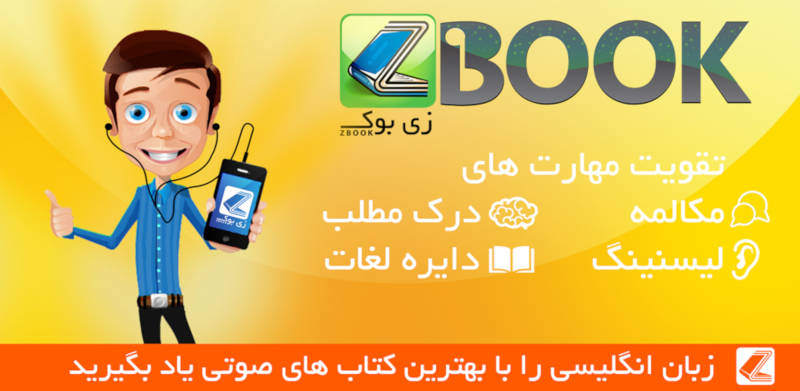 متن انگلیسی فصل
Chapter twelve
The Last Link
We were all curious about Poirot's sudden departure. It was not until Sunday afternoon that he came back, with Inspector Japp. Instead of looking worried and nervous, Poirot now looked calm and confident. He asked Mary to gather everyone together in the main room of the house. 'Madame Mary is here,' he said as we entered the room, 'and Miss Howard, Mademoiselle Cynthia, Monsieur Lawrence and Dorcas.' He paused. 'And we must wait for Mr Inglethorp to arrive. I have sent him a note.'
Miss Howard stood up immediately. 'If that man comes into the house, I shall leave it!' she said. It took Poirot a while to make sure that Miss Howard stayed, and a few minutes later Alfred Inglethorp arrived.
Once everyone had sat down, Poirot began to speak. 'Messieurs, mesdames, as you all know, Monsieur John Cavendish asked me to investigate this case. When I first searched Mrs Inglethorp's room I found three important things. One, a small piece of dark green fabric; two, a stain on the carpet near the window, still damp; three, an empty box of bromide powders.
'I found the green fabric in the bolt of the door to Mademoiselle Cynthia's room. No one in the house had a green dress, so it was not until later that I realized it was from a green armband - part of a land army uniform.'
There was some excited movement in the room.
'Only Mary Cavendish worked on the land,' Poirot continued. 'The piece of fabric matches a hole in her green armband. So it was Mary Cavendish who entered Mrs Inglethorp's room through Mademoiselle Cynthia's door.'
'But that door was bolted on the inside!' I said.
'When I examined the room, yes. But it was not bolted when Mrs Inglethorp died. Remember that it was Mary Cavendish who said that it was bolted. Really she bolted it later on, during the confusion. Mary Cavendish also said she heard, from her own room, the fall of the table by the bed. To test this, I asked my friend Hastings to wait by Mrs Cavendish's room, and he did not hear anything when I knocked over the table myself. So Mrs Cavendish was not in her own room when Mrs Inglethorp became ill. She was in fact in Mrs Inglethorp's room.'
I looked quickly at Mary. She was very pale, but smiling.
'So, Mary Cavendish is in Mrs Inglethorp's room,' went on Poirot, 'looking for something. Suddenly Mrs Inglethorp wakes up and starts to shake violently. Her arm overturns the bedside table and then she rings her bell to call the servants. Surprised, Mary Cavendish drops her candle, leaving candlewax on the carpet. She picks the candle up, and goes quickly to Mademoiselle Cynthia's room, closing the door behind her. She runs out to the corridor, but she cannot go back to her own room without being seen. So she hurries back to Mademoiselle Cynthia's room, and starts shaking her awake. Everyone is now knocking at Mrs Inglethorp's door, and no one notices that Mrs Cavendish is not there.'
Poirot looked at Mary Cavendish. 'Am I right, madame?' Mary nodded. 'You are right, monsieur. Please believe me that I would have told you everything if it would have helped John and his defence.'
'Once I knew all this,' said Poirot, 'I could look at the other facts clearly, and finally see their true meaning.'
'The will!' said Lawrence. 'Mary, did you burn the will?'
'No I did not,' replied Mary, and Poirot shook his head. 'No,' he said quietly. 'There is only one person who could have burned that will - Mrs Inglethorp herself!'
'Impossible!' I exclaimed. 'She only wrote it that afternoon!'
'It was Mrs Inglethorp,' said Poirot again. 'That is why, on a very hot day, she asked for a fire to be lit in her room.'
I gasped - I had never thought about the fire!
'It was a very hot day,' continued Poirot, 'and yet Mrs Inglethorp asks for a fire. Remember, to save money because of the war, all waste paper was kept. So to destroy the will - written on thick paper - Mrs Inglethorp could only think to burn it.
'Now at first I thought that Mrs Inglethorp burned the will because of the argument. This would mean that the argument took place after, not before, she made the will. But I was wrong.
'I thought carefully about what had happened. At four o'clock, Dorcas overheard Mrs Inglethorp say angrily, "I have made my decision. No fear of scandal between husband and wife will stop me". She was talking, not to her husband, but to John Cavendish. At five o'clock, an hour later, she uses almost the same words, but this time with a different meaning. She says to Dorcas, "I don't know what to do. Scandal between husband and wife is a terrible thing. I'd keep it secret if I could". At four o'clock she was angry, but in control. But at five o'clock she is very upset, and says she has had "a great shock". From this information I realized that the second "scandal" she spoke of was not the same as the first.
'This is what happened. At four o'clock, Mrs Inglethorp argues with John, and threatens to tell his wife about Mrs Raikes. Mary Cavendish overhears most of this argument. At four-thirty, Mrs Inglethorp makes a new will - witnessed by the gardeners - leaving everything to her husband, just to make sure her old will is no longer legal. At five o'clock, Dorcas sees Mrs Inglethorp - who is very upset - with a piece of paper in her hand. Mrs Inglethorp asks Dorcas to light a fire. So between four-thirty and five o'clock, something has happened. Mrs Inglethorp now wants to burn the will she has only just written.
'As far as we know, she was alone during that half-hour. Nobody entered or left the study. Why did she change her mind?
'This is a guess, but I think I am right,' said Poirot. 'Mrs Inglethorp had no stamps in her desk. We know this, because later she asked Dorcas to bring her some. I think that she wanted stamps for her three letters, so she decided to look in her husband's desk, which was locked. One of her keys fitted the lock - I tried it myself - and she opened the desk. But instead of stamps Mrs Inglethorp found a letter - the piece of paper that Dorcas saw in her hand.
'Mary Cavendish thought that this letter was written proof of her husband John's affair with Mrs Raikes. She demanded to see the letter, but Mrs Inglethorp told her - truthfully - that it was nothing to do with it. Mary Cavendish did not believe her. She thought that Mrs Inglethorp was protecting John.
'Mad with jealousy, and determined to know if her husband was having an affair, Mary decided she had to see that letter. By chance, she found the key to the despatch-case - where Mrs Inglethorp kept her important papers - which was lost that morning.
'Early in the evening Mary unbolted the door leading into Mademoiselle Cynthia's room. Then early in the morning, just before she went to work, she dressed in her land uniform, and went quietly through Mademoiselle Cynthia's room into Mrs Inglethorp's room.'
He paused a moment, and Cynthia interrupted, 'But surely I would have woken up if Mary was in my room?'
'No, mademoiselle,' said Poirot, 'not if you had been given a sleeping powder.'
'You remember,' - he again spoke to us all - 'Mademoiselle Cynthia did not wake up despite all the noise in the next room. I did not think that she was pretending, so I examined all the coffee-cups carefully. Mary Cavendish had brought Mademoiselle Cynthia her coffee the night before. I had the coffee from each cup tested - and found nothing. There were six people and six cups - so I must have been wrong.
'Then I discovered that Dr Bauerstein had also been there that evening. Seven people, not six, had drunk coffee, so there was one cup missing.
'I was sure that the missing cup was that of Mademoiselle Cynthia. The tests showed that all the cups had contained sugar, and Mademoiselle Cynthia never had sugar in her coffee. Dorcas had also told me about the 'salt' on the tray with the cocoa outside Mrs Inglethorp's room. So I took some of the cocoa to be tested.'
'But Dr Bauerstein had done that already,' said Lawrence quickly.
'Dr Bauerstein had the cocoa tested for strychnine,' said Poirot. 'I had it tested for sleeping powder. The results showed that it did indeed contain sleeping powder.
'So Mary Cavendish gave both Mrs Inglethorp and Mademoiselle Cynthia a harmless sleeping powder. Mary was shocked when Mrs Inglethorp suddenly became ill and died - especially when she heard the word "poison". She thought she had killed Mrs Inglethorp! She quickly hid Mademoiselle Cynthia's coffee-cup in a large vase, where it was discovered later by Monsieur Lawrence. She dared not touch the cocoa. She must have been so relieved when strychnine was mentioned, and when she knew that Mrs Inglethorp's death was not her fault.'
Mary looked at Poirot. 'All you have said is true, monsieur,' she said. 'It was the worst hour of my life. I shall never forget it.'
'This is why the strychnine did not work straight away,' explained Poirot. 'If you take a sleeping powder with strychnine the poison does not work for some hours.'
'I understand now,' said Lawrence. 'Mother drank the cocoa with sleeping powder in it after the poisoned coffee. That explains why the poison took so long to work.'
'Yes,' said Poirot. 'But there is a problem. Mrs Inglethorp did not drink her coffee.'
'What?' Everyone was very surprised.
'No. Remember the stain on the carpet in Mrs Inglethorp's room? It was still damp, and smelled of coffee. Mrs Inglethorp put her coffee on the round table near the window, which overturned so that the cup fell on the floor - where it broke. The same thing happened to me when I put my briefcase on the table.
'This is what I think happened. Mrs Inglethorp picked up the broken cup and placed it on the table by the bed. Instead of coffee, she heated and drank her cocoa. But now there is a new problem. We know the cocoa did not contain strychnine. The coffee was never drunk. Yet Mrs Inglethorp must have been poisoned between seven and nine o'clock that evening. How was it done?
'What else did Mrs Inglethorp drink that would hide the bitter taste of strychnine?' Poirot looked around the room. 'Her medicine!'
'Do you mean that the murderer poisoned Mrs Inglethorp's medicine?' I asked excitedly.
'He did not need to poison it,' said Poirot. 'It was already there - in the medicine.'
'I don't understand!' I exclaimed, very confused.
'I will explain,' said Poirot. 'If you add a bromide powder to a medicine containing strychnine, it makes all the strychnine sink to the bottom of the bottle. When you took the final dose you would drink all the strychnine at once!
'Remember that there was an empty box of bromide powders in the room. Someone added a bromide powder to the bottle of medicine, so - as I have said - all the strychnine sank to the bottom. The person who poured out Mrs Inglethorp's medicine was very careful not to shake the bottle, so all the poison stayed at the bottom.
'It appears that the murder was planned for Monday evening, since Mrs Inglethorp's bell was broken, and Mademoiselle Cynthia was staying with friends. On Monday Mrs Inglethorp would have been alone in her side of the house, and would probably have died before a doctor arrived.
'But because she was in a hurry to be on time for the village concert, Mrs Inglethorp forgot to take her medicine on Monday. On Tuesday she went out for lunch. So Mrs Inglethorp drank the last - and fatal - dose of her medicine twenty-four hours later than the murderer thought she would. Because of that delay I now have the final proof - the last link of the chain!'
We could hardly breathe for excitement, as Poirot showed us three thin pieces of paper. 'This is the letter Mrs Inglethorp found - a letter in the murderer's own handwriting!'
In the deathly silence, Poirot put together the three pieces of paper. 'Dearest Evelyn,' he read. 'Don't be anxious because you have heard nothing from me. It is all right - but it will be tonight instead of last night. We'll be rich when the old woman is dead and out of the way. No one can possibly prove it was me. Your idea about the bromide powder was very clever! But we must be very careful 'Here, my friends, the letter stops. Perhaps the writer was interrupted. But we all know his handwriting, and we all know who he is!'
A loud scream broke the silence. 'You devil! How did you get that letter?' A chair was overturned as a man ran towards Poirot, who moved so quickly that his attacker fell to the floor.
'Messieurs, mesdames,' said Poirot proudly, 'let me introduce you to the murderer - Mr Alfred Inglethorp!'
مشارکت کنندگان در این صفحه
تا کنون فردی در بازسازی این صفحه مشارکت نداشته است.
🖊 شما نیز می‌توانید برای مشارکت در ترجمه‌ی این صفحه یا اصلاح متن انگلیسی، به این لینک مراجعه بفرمایید.