سرفصل های مهم
فصل 02
توضیح مختصر
زمان مطالعه

13 دقیقه

سطح

ساده
دانلود اپلیکیشن «زیبوک»
این فصل را می‌توانید به بهترین شکل و با امکانات عالی در اپلیکیشن «زیبوک» بخوانید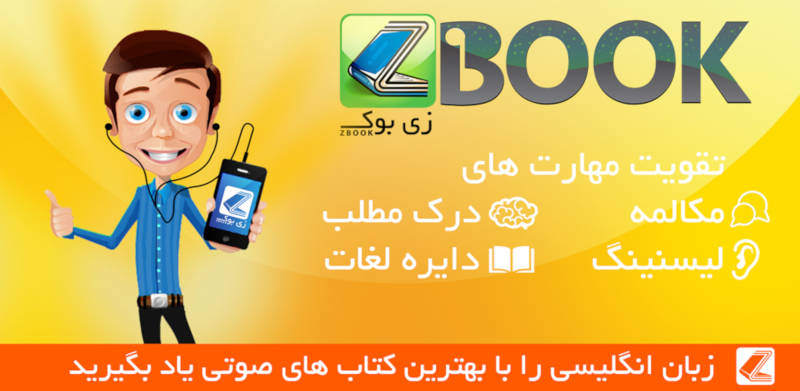 متن انگلیسی فصل
Chapter two
The 16th and 17th of July
I had arrived at Styles on the 5th of July. A couple of days later, I received a letter from Evelyn Howard, saying that she was working as a nurse at the big hospital in Middlingham, fifteen miles away. She begged me to tell her if Mrs Inglethorp wanted her to return to Styles.
My days were peaceful. All that disturbed me was how often Mary Cavendish went walking with Dr Bauerstein. I admit that I didn't understand why Mary liked him so much.
Now we come to the events of the 16th and 17th of July, which I will describe in great detail.
The 16th of July was a Monday. In the evening Mrs Inglethorp was going to read a war poem at the village concert, so in the morning we decorated the village hall. After a late lunch we rested in the garden. I noticed that my friend John seemed very excited and could not relax. After tea, Mrs Inglethorp went to lie down and I played tennis with Mary Cavendish. Though we had an early supper, we all still had to hurry to reach the concert in time.
The evening was a great success, and everyone loved Mrs Inglethorp's reading. Cynthia acted in a short play, and stayed the night at a friend's house.
The next morning Mrs Inglethorp had breakfast in bed, but she appeared at 12.30 and took John's brother Lawrence and me out to lunch. On the way home, Lawrence suggested that we visit Cynthia at work. Mrs Inglethorp said that she had letters to write at home, so she would leave us at the hospital pharmacy and we could come back with Cynthia later.
At the hospital Cynthia met us, looking very cool and sweet in her white uniform, and took us upstairs to the pharmacy.
'What a lot of bottles!' I exclaimed, as I looked round the small room. 'Do you know what's in them all?'
'Say something original,' complained Cynthia. 'Everyone says that! And the next thing you're going to say is, "How many people have you poisoned?'"
I laughed and agreed.
'If you knew how easy it is to poison someone by mistake, you wouldn't joke about it,' she said. 'Come on, let's have tea. I've got secret supplies in that cupboard. No, Lawrence - that's the poison cupboard. The big cupboard - that's right.'
After tea I followed Cynthia out to her little balcony, and she showed me the different rooms of the hospital. Lawrence stayed in the pharmacy, but after a few minutes Cynthia called to him to come and join us. Lawrence was normally very shy and awkward, especially with Cynthia, but that afternoon they talked cheerfully together. I realised that he could be very charming. After a while Cynthia looked at her watch. 'I think I can lock up and go now.'
On the way home we stopped at the village post office so I could buy some stamps, and I bumped into a little man on my way out. To my great surprise he suddenly kissed me on both cheeks. 'Mon ami Hastings!' he said excitedly. 'It is indeed my dear friend Hastings!'
'My dear Poirot,' I exclaimed, 'how wonderful to see you!' I turned to Cynthia and Lawrence. 'This is my old friend, the great Belgian detective Monsieur Hercule Poirot,' I explained. 'I was talking about him the other day, but I haven't seen him for years.'
'I know Mademoiselle Cynthia,' said Poirot. 'It is thanks to Mrs Inglethorp that I am here. She has kindly given me a place to live as I am, sadly, homeless because of the war. I am very grateful to her.'
Hercule Poirot was an extraordinary-looking little man. He was only five feet four inches tall, his head was egg-shaped and his big moustache was very stiff. His clothes were always very neat, and he loved everything to be tidy and in order - indeed, he was obsessed with order. He had once been an important detective in the Belgian police, and had solved some very difficult cases.
He showed me the little house where he lived, and I promised to visit him very soon.
'He's a dear little man,' said Cynthia as we drove away. 'I didn't know he was your friend.'
'Did you know he was famous?' I asked, and told her stories of Poirot's successes until we got home.
As we entered the hall, Mrs Inglethorp came out of her study, looking upset. 'Is there anything the matter, Aunt Emily?' asked Cynthia.
'Certainly not,' said Mrs Inglethorp loudly. Then she saw Dorcas, the maid, and told her to bring some stamps into the study. 'Yes, madam,' said the old servant. Then after a pause, she added, 'You look very tired, madam. Perhaps you should go to bed.'
'Not now, I have some letters to write before the post is collected. Have you lit the fire in my room as I told you?'
'Yes, madam.'
'Then I'll go to bed after supper.'
Mrs Inglethorp went into her study again, and Cynthia stared after her. 'I wonder what's wrong?' she said to Lawrence. He did not seem to hear her, because he just walked away.
Cynthia and I decided to play tennis before supper, so I ran upstairs to fetch my tennis racquet. Mary Cavendish was coming down the stairs, and I thought that she was also looking strange and a little upset. 'Where's Mrs Inglethorp?' she asked.
'In the study.'
She seemed to prepare herself for something, went quickly down the stairs to the study, and shut the door behind her. A few minutes later, I passed the open study window on my way to the tennis court, and overheard Mary Cavendish. 'Then you won't show it to me?' she was saying, trying hard to control her voice.
'My dear Mary,' replied Mrs Inglethorp, 'it has nothing to do with that.'
'Then show it to me.'
'It is not what you think. It is nothing to do with you at all.'
'Of course, I should have known you would protect him,' said Mary bitterly.
At the tennis court, Cynthia said excitedly, 'Aunt Emily's had a big argument with Mr Inglethorp. Dorcas the maid told me - she was near the door. I wish I knew what it was about.'
I thought of Mrs Raikes's pretty face, and Evelyn Howard's warnings, but I didn't say anything.
It was obvious that something important had happened that afternoon, and though I looked for John, I couldn't find him anywhere. I couldn't forget what I had overheard - what was it about?
Mr Inglethorp was in the dining-room when I came down to supper. As usual, his face had no expression, and again I thought how he didn't seem to belong at Styles. Mrs Inglethorp came downstairs at last. She still looked upset, and there was an uncomfortable silence during the meal. Normally Inglethorp was very attentive to his wife, playing the part of a loving husband, but today he was unusually quiet. After supper, Mrs Inglethorp immediately went back to her study. 'Send my coffee in here, Mary,' she called. 'I have only five minutes before the post is collected.'
Cynthia and I sat by the open window in the drawing-room, and Mary Cavendish brought us our coffee. She seemed excited. 'Will you take Mrs Inglethorp her coffee, Cynthia? I'll pour it out.'
'I'll take Emily her coffee,' said Inglethorp. He poured the coffee, and went out of the room carrying it carefully. Lawrence followed him, and Mary Cavendish sat down.
The three of us sat in silence. The night was hot and still, and Mary said quietly, 'It's almost too hot. We may have a thunderstorm.'
This peaceful moment ended when from the hall I heard a voice that I knew - and disliked. Then Alfred Inglethorp came in with Dr Bauerstein, who was covered with mud. 'What have you been doing, Bauerstein?' asked John, coming in from the hall. 'Have some coffee, and tell us all about it.'
'Thank you, I will,' laughed Dr Bauerstein, and told us that he had fallen into a river while looking at a very interesting plant. 'I'm afraid I am very muddy and dirty.'
Just then Mrs Inglethorp called from the hall. 'Please take my despatch-case upstairs, Cynthia. I'm going to bed.' I stood up when Cynthia did, and John was close by me. So there were three people who could swear that Mrs Inglethorp was carrying her coffee, which she hadn't yet tasted, in her hand.
My evening had been spoilt by Dr Bauerstein, and I was glad when at last he stood up to go. 'I'll walk to the village with you,' said Mr Inglethorp, 'I must see our land agent.' He turned to John. 'There's no need to stay up. I'll take the key.'
مشارکت کنندگان در این صفحه
تا کنون فردی در بازسازی این صفحه مشارکت نداشته است.
🖊 شما نیز می‌توانید برای مشارکت در ترجمه‌ی این صفحه یا اصلاح متن انگلیسی، به این لینک مراجعه بفرمایید.