سرفصل های مهم
فصل 10
توضیح مختصر
زمان مطالعه

16 دقیقه

سطح

ساده
دانلود اپلیکیشن «زیبوک»
این فصل را می‌توانید به بهترین شکل و با امکانات عالی در اپلیکیشن «زیبوک» بخوانید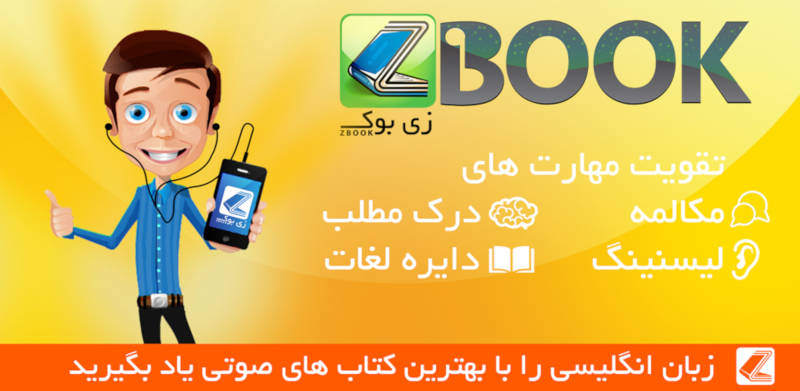 متن انگلیسی فصل
CHAPTER TEN
Looking for Miss Marple
Dark storm clouds had been gathering in the sky. As Miss Murgatroyd stood looking after the car, the first big drops of rain began to fall. Miss Murgatroyd went out to the clothes line in the garden, where she had hung some blouses some hours before.
'Oh, dear - and they were nearly dry…'
She turned her head as she heard someone approaching. Then she smiled a pleased welcome.
'Hello - do go inside, you'll get wet.'
'Let me help you. Here's your scarf. It's fallen on the ground. Shall I put it round your neck?'
'Oh, thank you… Yes, perhaps…'
The woolen scarf was slipped round her neck and then, suddenly, pulled tight. Miss Murgatroyd's mouth opened, but no sound came out.
On her way back from the station, Miss Hinchcliffe stopped the car to pick up Miss Marple, who was hurrying along the street.
'Hello!' she shouted. 'You'll get very wet. Come and have tea with us. Mind the dog. She's -rather nervous.'
Miss Marple got in and Miss Hinchcliffe drove to Boulders. A crowd of eager hens surrounded the ladies as they got out.
'Why hasn't Amy given them their corn?' said Miss Hinchcliffe. She led Miss Marple into the cottage. 'Amy!'
A noise was coming from the garden.
'What's the matter with that dog?' said Miss Hinchcliffe. She went into the garden and Miss Marple followed. The dog was pushing its nose into something that was lying on the ground.
Miss Hinchcliffe walked across the grass and looked down. The face was blue and the tongue was sticking out.
Miss Marple put her arm around Miss Hinchcliffe.
'I'll kill whoever did this to Amy,' the younger woman said in a low, quiet voice, 'if I get my hands on her…'
'Her?' Miss Marple said questioningly.
'Yes. I think I know…'
She stood for another moment, looking down at her dear friend, and then turned towards the house. Her voice was dry and hard.
'We must ring the police,' she said. 'It's my fault that Amy's lying out there. I made a game of it… But murder isn't a game.'
She told Miss Marple about the conversation she and Amy had been having before she left to go to the station.
'She called after me, you know, just as I was leaving… That's how I know it's a woman and not a man… If only I'd listened. Perhaps she was outside there, then - yes, of course… coming to the house… and there were Amy and I shouting at each other. She heard it all 'You haven't told me what your friend said.'
'Just one sentence! "She wasn't there!"'
She paused. 'You see? One of those three women - Mrs
Swettenham, Mrs Easterbrook and Julia Simmons - wasn't there… She wasn't there in the sitting-room because she'd gone out through the other door and was in the hall.'
'Yes,' said Miss Marple. 'I see. Tell me… exactly how did Miss Murgatroyd say the words? Did she say "She wasn't there." or did she say, "She wasn't there." or "She wasn't here?'"
'I don't know.' Miss Hinchcliffe shook her head. 'I can't remember… Does it make any difference?'
'Yes,' said Miss Marple. 'It makes a lot of difference.'
The postman brought two letters to Chipping Cleghorn that afternoon. One was addressed to Phillipa Haymes and was from her son, Harry. The second letter was for Miss Blacklock. It was written in an unfamiliar handwriting.
Dear Cousin Letty,
I hope it will be all right for me to come to you on Tuesday? I wrote to Patrick two days ago, but he hasn't answered.
My train arrives at Chipping Cleghorn at 6.15 if that's convenient?
With love,
Julia Simmons
Miss Blacklock read the letter with great surprise. Then she handed it to Phillipa.
'I'd like you to read this.'
Phillipa read it with a puzzled expression on her face. 'I don't understand.'
'Nor do I… Call Patrick and Julia.'
Phillipa went to the bottom of the stairs and called. Patrick came running down the stairs and entered the room.
'Hello, Aunt Letty,' he said cheerfully. 'Do you want me?'
'Yes, I do. Perhaps you'll give me an explanation of this?' asked Miss Blacklock. Patrick took the letter and read it.
'I meant to contact her, but I forgot. How stupid I am!'
'This letter, I suppose, is from your sister, Julia?'
'Yes - yes, it is.'
'So who is the young woman who you brought here as Julia Simmons - who you said was your sister my cousin?'
'Well, I met her at a party. It seemed a good idea for her to come here. You see, the real Julia is mad about acting. She got a chance to join a theatre company up in Scotland. But Mother was very angry about the idea. We thought that if another girl came here, pretending to be Julia, Julia could go and join the theatre company. And Mother wouldn't find out that Julia wasn't here.'
'But who is this other young woman?' said Miss Blacklock.
Patrick turned as Julia came into the room.
'The game has ended,' he said. 'Aunt Letty knows everything.'
Julia looked surprised. Then she came forward and sat down.
'OK,' she said calmly. 'I suppose you're very angry?'
'Who are you?'
Julia sighed. 'I think the moment's come when I tell the truth. I'm one half of Pip and Emma. My name is Emma Jocelyn Stamfordis. My father is Dmitri Stamfordis. My father and mother separated about three years after Pip and I were born. Pip stayed with Mother, and Father took me. I've no idea what happened to him. I had a few adventures myself. In the war, I was with the French Resistance for a time.
'After the war, I came to London. I knew that Mother's brother was a very rich man. I looked up his will to see if there was anything for me. There wasn't - not directly. I found out that you were going to inherit all his money after his widow died. I'll be quite honest. It seemed to me that if I got to know you in a friendly kind of way, and you liked me, perhaps you would take pity on me and let me have some money. Then, just by chance, I met Patrick at a party - and I learned that he was your nephew or your cousin, or something. It was a wonderful opportunity. Patrick fell in love with me. The real Julia loved acting, so I persuaded her to join a theatre company.
'But when that hold-up happened, I knew I would be in trouble. I've got a very good motive for wanting to kill you. I thought I'd better continue pretending to be Julia. How could I know that the real Julia would decide to leave the theatre company? She writes to Patrick and asks if she can come here, but instead of telling her to keep away he forgets to contact her!'
She glanced angrily at Patrick and sighed.
'Pip and Emma,' said Miss Blacklock softly. 'I never believed they were real. You're Emma,' she said. 'Where's Pip?'
Julia looked into her eyes with an innocent stare.
'I don't know,' she said. 'I have no idea.'
'I think you're lying, Julia. When did you last see him?'
'I haven't seen him since we were both three years old,' said Julia clearly. 'That's when my mother took him away.'
'Julia,' said Miss Blacklock, 'I call you that because I'm used to it. You were with the French Resistance, you say? Then I suppose you learned to shoot?'
Again those cool blue eyes met hers.
'I can shoot very well. But I didn't shoot at you, Letitia Blacklock. If I had shot at you, I wouldn't have missed.'
Outside, there was the sound of a car driving up to the door. A few minutes later, Mitzi put her head round the door.
'It is the police again,' she said.
Craddock came in. He looked so serious that they all stared at him nervously. This was a new Inspector Craddock.
'Miss Murgatroyd has been murdered,' he said. 'She was killed - not more than an hour ago.' He looked at Julia. 'You - Miss Simmons - where have you been all day?'
'In Milchester. I've just got in.'
'And you?' said the Inspector to Patrick. 'Did you both come back together?'
'Yes - yes, we did,' said Patrick.
'No,' said Julia. 'It's no good, Patrick. That's the kind of lie that will be found out at once. The bus people know us well. I came back on the earlier bus, Inspector. I went for a walk.'
'In the direction of Boulders?'
'No. I went across the fields.'
He stared at her and Julia stared back. Before anyone could speak, the telephone rang. Miss Blacklock picked it up.
'Yes. Who? Oh, Bunch. What? No. No, she hasn't. I've no idea… Yes, he's here now.' She lowered the phone. 'Mrs Harmon would like to speak to you, Inspector. Miss Marple hasn't come back to the vicarage and Mrs Harmon is worried.'
Craddock took the telephone from Miss Blacklock. Bunch's voice was shaking like a child's.
'I'm worried, Inspector. Aunt Jane's out there somewhere - and I don't know where. And they say that Miss Murgatroyd's been killed. Is it true?'
'Yes, it's true, Mrs Harmon. Miss Marple was there with Miss Hinchcliffe when they found the body. She left there about half an hour ago. So she isn't with you?'
'No - she isn't,' said Bunch. 'I'm frightened, Inspector.'
'So am,' thought Craddock. 'I'll come round to you - at once,' he said.
'Oh, do - there's a piece of paper. She was writing on it before she went out. I don't know if it means anything.'
Craddock put the phone down.
Miss Blacklock said anxiously, 'Has something happened to Miss Marple? Oh, I hope not. She's so old - and weak.' She stood pulling with her hand at the pearls round her neck. 'Whoever's doing this must be mad, Inspector - quite mad…'
Suddenly the choker of pearls broke under Miss Blacklock's nervous fingers. The large white pearls rolled all over the room.
'My pearls - my pearls - ' she cried out. The pain in her voice was so real that everyone looked at her in surprise. She turned, her hand to her throat, and rushed, crying, out of the room.
Phillipa began picking up the pearls.
'I've never seen her so upset about anything,' she said. 'Of course - she always wears them. Do you think that Randall Goedler gave them to her? They're not - real?'
Craddock was going to reply, 'Real? Of course not!' But then he stopped. The pearls were very large and white. They looked false - they must be false. But if they were real, they would be worth a lot of money, especially if Randall Goedler had given them to her. Would they be worth murdering someone for?
Inspector Craddock went round to the vicarage, where Bunch and her husband were waiting for him with anxious faces.
'Did she say she was coming back here?' asked Bunch.
'She didn't actually say so,' said Craddock slowly. 'She was talking to Sergeant Fletcher when I last saw her. Just by the gate. And then she went through it and out. She slipped away very quietly. Fletcher may know something! Where's Fletcher?'
Craddock rang up Boulders. Then he rang up the police station in Milchester. But Fletcher wasn't at either place.
Bunch brought a piece of paper to him. He spread it out on the table. The writing was shaky and not easy to read.
'Lamp. Violets. Where is the bottle of aspirin? Delicious death,' Bunch read. 'That's Mitzi's cake. Sad illness bravely suffered… Pearls. And then Lotty - no, Letty. Her "e"s look like "o"s. Does it mean anything?' Bunch asked. 'Anything at all? I can't see any connection. What does she mean about pearls?'
'I don't know,' said Craddock, 'but the pearls aren't important now. We must find Miss Marple before it's too late. And where is Sergeant Fletcher?'
As Craddock left the vicarage and went back to his car, a voice spoke to him out of the wet bushes.
'Sir!' said Sergeant Fletcher. 'Sir…'
مشارکت کنندگان در این صفحه
تا کنون فردی در بازسازی این صفحه مشارکت نداشته است.
🖊 شما نیز می‌توانید برای مشارکت در ترجمه‌ی این صفحه یا اصلاح متن انگلیسی، به این لینک مراجعه بفرمایید.