سرفصل های مهم
فصل 07
توضیح مختصر
زمان مطالعه

17 دقیقه

سطح

ساده
دانلود اپلیکیشن «زیبوک»
این فصل را می‌توانید به بهترین شکل و با امکانات عالی در اپلیکیشن «زیبوک» بخوانید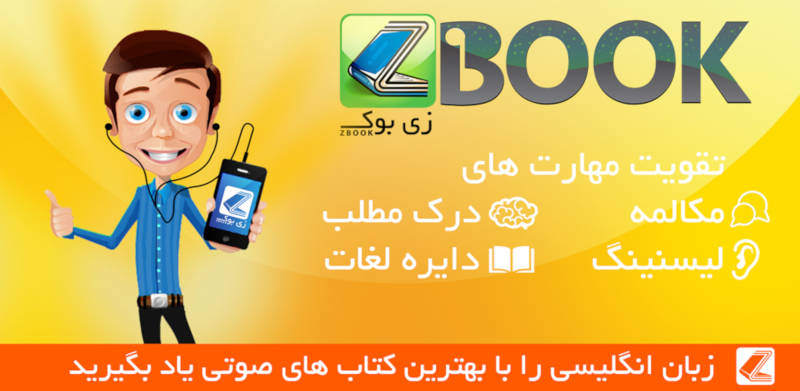 متن انگلیسی فصل
CHAPTER SEVEN
Morning Activities in Chipping Cleghorn
Edmund Swettenham went to see Phillipa Haymes as she was working as usual in the gardens at Dayas Hall.
'Please go away, Edmund,' said Phillipa. 'You've no business to come here. Mrs Lucas won't like it.'
'You're wrong,' said Edmund. 'I have got business here. My mother has sent me with a pot of honey for Mrs Lucas.' He took a pot of honey out of his pocket. Then he said, 'What happens in your head, Phillipa? What do you think? What do you feel?'
Phillipa said quietly, 'My feelings are my own business.'
'They're mine too. I've a right to know. I didn't want to fall in love with you. I wanted to sit quietly and write my book. Tell me things. Is it your husband? Do you still love him? You're young - and you're extremely lovely - and I love you a lot. So tell me about your husband.'
'There's nothing to tell. We met and got married. Harry was born. Then Ronald went abroad. He - he was killed in Italy. And now there's Harry.'
'I like Harry,' said Edmund. 'He's a really nice boy. He likes me. Shall we get married, Phillipa? Will you try it?'
Phillipa looked at him. She saw a tall, rather serious young man with a worried face and large glasses.
'No,' said Phillipa. 'Definitely no. You don't know anything about me. In fact, you don't know anything about anyone.'
Sergeant Fletcher was alone in the house at Little Paddocks.
It was Mitzi's free day. She always caught the eleven o'clock bus into Medenham Wells. By arrangement with Miss Blacklock, Sergeant Fletcher was alone in the house. Miss Blacklock had taken Dora Bunner down to the village. Fletcher worked fast. He had to find out who had oiled and prepared that door.
Mitzi hadn't been in the sitting-room, so she hadn't needed to use the door. Nor, thought Fletcher, had the neighbours, and they hadn't had the opportunity to oil and prepare the door. Sergeant Fletcher searched the bedrooms, but he couldn't find anything interesting. Suddenly he heard a sound downstairs. He went to the top of the stairs and looked down.
Mrs Swettenham was crossing the hall. She had a basket on her arm. She looked into the sitting-room, crossed the hall and went into the dining-room. Then she came out again without the basket.
Fletcher made a sound and Mrs Swettenham looked up.
'Is that you, Miss Blacklock?'
'No, Mrs Swettenham, it's me - Sergeant Fletcher.' He came downstairs. 'This house doesn't seem very well protected against burglars. Can anybody always walk in when they want to?'
'I just brought some apples for Miss Blacklock,' explained Mrs Swettenham. 'We all walk in and out of each other's houses, Sergeant. Nobody thinks about locking a door until it's dark.'
Fletcher felt shocked. He had supposed - wrongly - that someone in the house had oiled the door. But someone from outside could do it too. They only had to wait until Mitzi, Letitia Blacklock and Dora Bunner were out of the house.
That meant that anyone in the sitting-room that night could be the criminal.
'Amy!' said Miss Hinchcliffe. 'I've been thinking about the other evening at Little Paddocks.'
'Really, Hinch?' asked Amy Murgatroyd. 'Yes. Take this spoon, Amy. Pretend it's a gun. Don't be nervous. Now come to the kitchen door. You're going to pretend to be the burglar. You stand here. Now you're going to hold up a lot of silly people. Take this torch. Switch it on.'
Miss Murgatroyd obediently raised her torch, waved her spoon and went towards the kitchen door. She changed the torch to her right hand, quickly turned the handle and stepped forward. She then changed the torch back to her left hand.
'But Hinch,' she said. 'The door is a swing door. It keeps closing on me, and I've got both hands full. I can't hold it open.'
'Exactly,' said Miss Hinchcliffe. 'The sitting-room door at Little Paddocks swings shut too. So how could the burglar hold a gun and a torch and keep the door open at the same time?'
'It's a most extraordinary thing,' said Colonel Easterbrook to himself. 'Most extraordinary. Laura, do you remember that I showed you my gun? It was in this drawer, wasn't it?'
'Oh yes, Archie, a nasty horrible black thing.'
'Well, it's not there now. You haven't moved it?'
'How extraordinary! No, I'd never dare to touch it.'
'What about the cleaning woman - Mrs Butt?'
'Mrs Butt would never do a thing like that. Shall I ask her?'
'No - no, you'd better not. I don't want to start a lot of talk. Tell me, do you remember when I showed it to you?'
'Oh, about a week ago. I remember quite clearly. It was Saturday the 30th. The day after the hold-up at Miss Blacklock's.'
'Ok good,' said Colonel Easterbrook. 'If my gun had disappeared before the shooting - well, maybe that Swiss man stole it. But if you definitely remember seeing it after the holdup - well, the gun he used wasn't mine, was it?'
'Perhaps Mrs Butt did take it,' said his wife. 'Perhaps she felt nervous after the hold-up and thought she'd like to - to have a gun in the house. But I can't possibly ask her. She might get upset and leave. And what would we do then? This is such a big house - I couldn't possibly clean it myself.'
'Of course not,' said the Colonel. 'Don't say anything.'
Miss Marple came out of the vicarage gate and walked down a little path that led to the main street. She passed the pub, and the butcher's, and stopped to look in the window of a shop that sold old pictures. Suddenly she saw Dora Bunner going into the Bluebird Cafe. At once Miss Marple decided that she needed a cup of coffee. She pushed open the door of the cafe and went in.
'Oh, good morning, Miss Marple,' said Dora Bunner. 'Do sit down here. I'm quite alone.'
Miss Marple sat down in a blue armchair, and she and Dora Bunner started to chat about the weather. A bored-looking waitress came and took their order for coffee and cakes.
'I met a very pretty girl as we were leaving Miss Blacklock's house the other day,' said Miss Marple. 'She said she does gardening.'
'Oh, yes, Phillipa Haymes,' said Miss Bunner. 'Such a nice, quiet girl. A lady, if you know what I mean. She's a widow. Her husband was killed in Italy.'
'I wondered, perhaps, if there might be a little romance?' asked Miss Marple. 'With that tall young man with the glasses?'
'Oh, Edmund Swettenham. You think he admires her? He's such a strange young man. He's supposed to be clever.'
The bored-looking waitress brought their coffee.
'I was so interested to hear you were at school with Miss
Blacklock,' said Miss Marple. 'You are such old friends.'
'Yes.' Miss Bunner sighed. 'Few people would be as loyal to their friends as dear Miss Blacklock is. Those days seem so long ago. She was such a pretty, light-hearted girl and enjoyed life so much. It all seemed so sad.'
'Life can be hard,' said Miss Marple, although she had no idea what had seemed so sad.
'Sad illness bravely suffered. I always think of that poem. True courage and patience. Nothing is too good for dear Miss Blacklock. She deserves whatever good things come to her.'
'Money,' said Miss Marple, 'can make one's life much easier.'
'Money!' cried Miss Bunner. 'Most people can't imagine what it's like not to have money. They don't know what it's like to be really hungry. And trying to get a job - and being told you're too old. And you've got to pay your rent - or you're out in the street.
'I wrote to Letty. I saw her name in the paper. Miss Letitia Blacklock. I hadn't heard of her for years. She'd been secretary, you know, to that very rich man, Goedler. She was always a clever girl the kind to do well - not because of her looks, but her character. And I thought - well, I thought - perhaps she'll remember me - and she's one of the people I could ask for a little help. I mean, she knew me - I'd been at school with - well, she knew me.' Tears came into Dora Bunner's eyes. 'And then Lotty came and took me away said she needed someone to help her. How kind she was - how sympathetic. I'd do anything for her. I try very hard, but sometimes I make mistakes and say foolish things. But she's very patient. She always pretends that I am useful to her. That's real kindness.'
Miss Marple said gently, 'Yes, that's real kindness.'
'I used to worry about what would happen to me if something happened to Miss Blacklock. But one day she told me she'd left me some money in her will - and all her beautiful furniture.
'I'm not really as stupid as I look,' continued Miss Bunner.
'Miss Blacklock is too trusting. That Patrick! Twice, he's got into debt and got money out of her. She's too generous to him.'
'He's such a handsome young man,' said Miss Marple.
'He's too fond of making fun of people,' said Dora. 'I'm sure he was involved in that terrible shooting. I think he knew that young man. And I'm worried about that door - the detective saying it had been oiled. Because you see, I saw -'
'Most difficult for you,' said Miss Marple sympathetically. 'You don't want to criticize anyone to the police.'
'That's right!' cried Dora Bunner. 'You see, I found Patrick in the garden the other day. Patrick was there, holding a feather and an oily cup. And he jumped most guiltily when he saw me and said, "I was just wondering what this was doing here." But how did he find a thing like that, unless he was looking for it?
'And if you ask me, I believe that Patrick changed something about that lamp in the sitting-room - to make the lights go out - because I remember clearly that it was the shepherdess lamp - not the shepherd. And the next day -'
She stopped suddenly. Miss Marple turned and saw Miss Blacklock standing behind them.
'Coffee and chat, Bunny?' said Miss Blacklock sharply. 'Good morning, Miss Marple. Cold, isn't it?'
The door of the cafe opened and Bunch Harmon rushed in.
'Hello,' she said, 'Am I too late for coffee?'
'No, dear,' said Miss Marple. 'Sit down and have a cup.'
'We must get home,' said Miss Blacklock to Dora. 'Have you done your shopping?' Her voice was friendly again.
'Yes, thank you, Letty. I just need to buy some aspirin.'
When Miss Blacklock and Miss Bunner had left, Bunch asked, 'What were you talking about?'
Miss Marple did not reply at once. Then she said, 'I was just thinking that people are very like each other.'
'Who are you thinking about, Aunt Jane?' asked Bunch.
'People in St Mary Mead?'
'Mostly… I was really thinking about Nurse Ellerton - really an excellent, kind woman. She took care of an old lady - seemed really fond of her. Then the - old lady died. And another came and she died. Nurse Ellerton had poisoned them. They hadn't had long to live, she said, and one of them was in a lot of pain.'
'So she killed them out of kindness?'
'No, no. They had left her a lot of money. She liked money, you know. And then there was that young man - Mrs Pusey at the newspaper shop's nephew. He brought home stolen things. And then when the police came to the house and started asking questions, he tried to hit her on the head, so she couldn't tell them about him… Not a nice young man, but very good - looking. And then there was Mrs Cray at the wool shop. She loved her son, but he had some bad friends.'
'Anybody else?' asked Bunch.
'That girl at St Jean de Collines that summer. A very quiet girl. Everybody liked her, but they never found out much about her. We heard afterwards that her husband was a criminal - it made her feel different from other people. It made her, in the end, a little peculiar. There was also Mr Hodgson, the bank manager, who went on holiday and married a woman who was young enough to be his daughter. He didn't know anything about her except what she told him. And that definitely wasn't true.'
'Well,' said Bunch. 'You've described Dora Bunner, handsome Patrick, Mrs Swettenham and Edmund, and Phillipa Haymes and Colonel Easterbrook and his wife. Do you think you know who was responsible for the murder?'
'I don't know,' said Miss Marple. 'I got an idea for a moment - but it's gone. I wish I did know. There isn't very much time. That old lady up in Scotland may die very soon.'
'Then you really do believe in Pip and Emma,' said Bunch, staring. 'You think it was them - and that they'll try again?'
'Of course they'll try again,' said Miss Marple.
'But if it's Pip and Emma,' said Bunch, 'there are only two people it could be. It must be Patrick and Julia. They're brother and sister and they're the only ones who are the right age.'
'My dear, it isn't as simple as that. It could be Pip's wife if he's married, or Emma's husband. It could be their mother. And then there's their father. He wasn't a very nice man. Perhaps he could act the part of- of the Colonel, for example. I think a lot of money is involved. And I'm afraid that people will do terrible things to get their hands on a lot of money.'
مشارکت کنندگان در این صفحه
تا کنون فردی در بازسازی این صفحه مشارکت نداشته است.
🖊 شما نیز می‌توانید برای مشارکت در ترجمه‌ی این صفحه یا اصلاح متن انگلیسی، به این لینک مراجعه بفرمایید.