سرفصل های مهم
فصل 04
توضیح مختصر
زمان مطالعه

17 دقیقه

سطح

ساده
دانلود اپلیکیشن «زیبوک»
این فصل را می‌توانید به بهترین شکل و با امکانات عالی در اپلیکیشن «زیبوک» بخوانید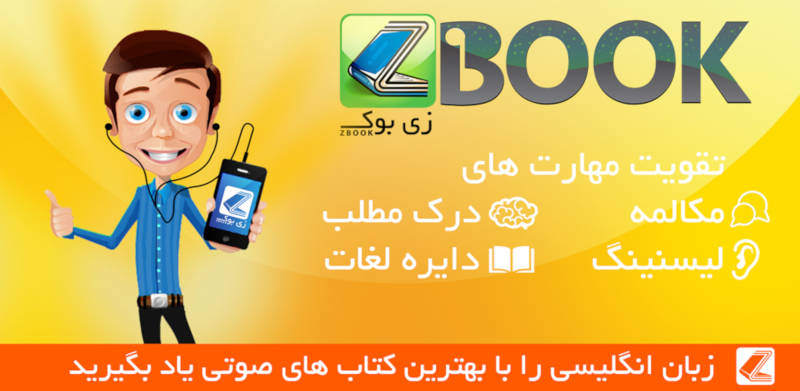 متن انگلیسی فصل
CHAPTER FOUR
Questions and Answers
Julia came into the room and sat down in the chair. Miss Blacklock had already left the room. Julia seemed very calm.
'Please tell me about last night, Miss Simmons,' said Craddock.
'Well, a lot of annoying people came… There was Colonel and Mrs Easterbrook, Miss Hinchcliffe and Miss Murgatroyd, Mrs Swettenham and Edmund Swettenham, and Mrs Harmon, Reverend Harmon's wife. And if you want to know what they said - they all said the same thing in turn. "I see you've got your central heating on" and "What lovely roses!'"
Craddock tried not to smile. Julia's imitation was very good.
'Only Mrs Harmon asked openly when the murder was going to happen. And then the clock struck and just as it finished, the lights went out, the door was thrown open and a masked figure said, "Put your hands up!" or something like that. It was exactly like a bad film. Really quite silly. And then he fired two shots at Aunt Letty, and suddenly it wasn't silly anymore.'
'Where was everybody when the lights went out?'
'Oh, just standing and talking. Most people were in this room, although Patrick had gone into the far room to get the sherry. I think I was by the window. Aunt Letty went to get the cigarettes. They were on that small table by the wall.'
'The man had a powerful torch. What did he do with it?'
'Well, he shone it on us. It was horribly bright.'
'Did he hold the torch steady, or did he move it around?'
Julia thought. 'He moved it,' she said slowly. 'It was full in my eyes and then it went around the room and then the shots came. Two shots. Mitzi began screaming from somewhere. Then his torch went out and there was another shot. And then the door closed and we were all in the dark, not knowing what to do.'
'Do you think he was aiming at Miss Blacklock?'
Julia seemed a little surprised.
'You mean, trying to attack Aunt Letty? Oh, I shouldn't think so… I mean, if he'd wanted to shoot her, there were lots of more suitable opportunities. Why didn't he shoot her when she was out walking alone in the country?'
'Thank you, Miss Simmons,' said Craddock with a sigh. 'I'd better go and see Mitzi now.'
Craddock and Sergeant Fletcher found Mitzi in the kitchen, cooking. She looked up, unsmiling, as they entered. Her black hair hung over her eyes.
'What do you come in my kitchen for, Mr Policeman? You are police, yes? You come to make me say things, but I shall say nothing. You will pull off my fingernails and put lighted matches on my skin. But I will not speak, do you hear?'
Craddock looked at her. Finally he sighed and said, 'OK, get your hat and coat. I haven't got my nail-pulling equipment with me. We keep all that down at the police station.'
'But I do not want to come,' screamed Mitzi, moving away.
'Then you'll answer my questions politely. I want you to tell me what happened last night.'
'I was nervous. Very nervous. All that evening, I hear things. People moving around. I take the sherry and the glasses into the sitting-room. Then the bell rings and I answer the door. Again and again I answer the door. And then I go back into the kitchen, and I start to polish the silver. And then, suddenly - I hear shots. I run through the dining-room, and then there comes another shot and a big noise, out there in the hall, and I turn the door handle, but it is locked outside. I am shut in there like a rat. And I am mad with fear. I scream and scream and I beat on the door. And at last - at last - they turn the key and let me out. And then I bring candles, and the lights go on, and I see blood - blood! Ach, the blood! It is not the first time I have seen blood.
'Yes,' said Inspector Craddock. 'Thank you very much.'
'And now you can take me to prison!' said Mitzi.
'Not today,' said Inspector Craddock.
As Craddock and Fletcher went through the hall to the front door, it was thrown open. A tall, handsome young man came in.
'Mr Patrick Simmons?'
'Quite right, Inspector. You're the Inspector, aren't you?'
'Yes, Mr Simmons. Can I have a word with you, please?'
'I am innocent, Inspector. I swear I am innocent.'
'Now, Mr Simmons, don't joke with me. Will you describe what happened last night?'
'Well, Aunt Letty opened a new bottle of sherry -'
Craddock interrupted.
'A new bottle? Was there an old one?'
'Yes, half full. But Aunt Letty didn't seem to want it.'
'Was she nervous, then?'
'Oh, not really. She's extremely sensible. It was Bunny, I think, who had made her nervous. She had been frightened all day.'
'It seems that Miss Blacklock thought, when she first read that advertisement, that you had put it there. Why?'
'Oh, I always get blamed for everything around here.'
'Have you ever seen or spoken to Rudi Scherz?'
'I've never seen him in my life.'
'Tell me what happened.'
'I'd just gone to fetch the drinks when the lights went out. I turned round and there was a man in the doorway saying, "Put up your hands." He starts firing a gun, and then he goes down with a crash and his torch goes rout, and we're in the dark again.'
'Do you think the attacker was aiming at Miss Blacklock?'
'Ah, how could I tell? I think he just fired his gun as a joke.'
'And then he shot himself?'
'It could be.'
'Thank you, Mr Simmons. I want to interview the other people who were here last night. Which would be the best order?'
'Well, our Phillipa - Mrs Haymes - works at Dayas Hall. The gates to it are nearly opposite our gate.'
Phillipa Haymes was picking apples in the gardens of Dayas Hall. She stood looking at Craddock in surprise.
'Good morning, Mrs Haymes. I'm Inspector Craddock of the Middleshire Police. I wanted to have a word with you. What time did you come home from work last night?'
'At about half past five.'
'You came in by which door?'
'The side door. I always come in that way.'
'The door was unlocked?'
'Yes. I locked it when I came in.'
'Do you always do that?'
'I've been doing it for the last week. You see, it gets dark at six. Miss Blacklock goes out to shut up the hens sometime in the evening, but she very often goes out through the kitchen door.'
'And what did you do when you came in?'
'I took off my muddy shoes, and went upstairs and had a bath. Then I came down and found that a party was taking place. I hadn't known anything about the advertisement until then.'
'Please describe what happened during the hold-up.'
'Well, the lights went out suddenly - I was standing by the fireplace. Then the door was thrown open and a man shone a torch on us and waved a gun around and told us to put our hands up. And then the gun went off. The shots were very loud and I was really frightened. And then Mitzi started screaming.'
'Did the man move the torch?'
'Oh, yes, all round the room.'
'And after that, Mrs Haymes?'
'Oh, there was terrible confusion. Edmund Swettenham and Patrick Simmons went out into the hall and we followed, and someone opened the dining-room door - and Edmund hit Mitzi to stop her screaming, and after that it wasn't so bad.'
'You saw the body of the dead man? Was he known to you?'
'No. I'd never seen him before.'
'Do you think he shot himself deliberately?'
'I have absolutely no idea.'
'Thank you, Mrs Haymes. One more thing. Do you have any valuable jewellery? Is there anything of value in the house?'
Phillipa shook her head.
'My wedding ring. And there's some quite nice silver, but nothing unusual.'
'Thank you, Mrs Haymes.'
'It was terrible,' said Mrs Swettenham happily. 'Quite terrible.'
'Do you remember what you were doing when the lights went out, Mrs Swettenham?' asked the Inspector.
'Well, we were all standing around and wondering what was going to happen. And then the door opened - just a dark figure standing there with a gun and that blinding light and a voice saying, "Your money or your life!" And then a minute later, it was all terrible. Real bullets, just whistling past our ears!'
'Where were you sitting or standing at the time?'
'I was somewhere over by the window or near the fireplace, because I know I was quite near the clock when it struck. Such an exciting moment! Waiting to see if anything might happen.'
'Was the torch turned full-en you?' asked Craddock.
'It was right in my eyes. I couldn't see anything.'
'Did the man hold it still, or did he move it around?'
'Oh, I don't really know. Which did he do, Edmund?'
'He moved it rather slowly over us all, to see what we were all doing, I suppose,' replied Edmund.
'And where exactly in the room were you, Mr Swettenham?'
'I'd been talking to Julia Simmons. We were both standing up in the middle of the room - the long room.'
'Do you think the third shot was an accident?'
'I've no idea. The man seemed to turn round very quickly and then fall - but it was all very confused. We couldn't see anything. And then that foreign girl started screaming.'
'I understand it was you who unlocked the dining-room door and let her out? Was the door definitely locked on the outside?'
Edmund looked at him curiously.
'Certainly it was. Why, you don't imagine -?'
'I just want to be sure of what happened. Thank you.'
Inspector Craddock was forced to spend quite a long time with Colonel and Mrs Easterbrook. He had to listen to the Colonel's long description of the psychology of the criminal's mind.
'I've got very wide experience of criminal psychology,' said the Colonel. 'This man wanted to carry out a robbery with violence in front of an audience, just like in the cinema. And then he becomes a killer. He shoots - blindly -'
Inspector Craddock caught gladly at a word. 'You say "blindly". You didn't think he was firing at one particular thing - at Miss Blacklock, for example?'
'No, no. He was just firing blindly. The bullet hits someone and he becomes frightened. So then he turns the gun on himself.'
'It really is wonderful,' said Mrs Easterbrook in a voice warm with admiration, 'how you know what happened, Archie.'
Inspector Craddock thought it was wonderful too, but he was not quite as full of admiration for Colonel Easterbrook.
'Exactly where were you in the room, Colonel Easterbrook, when the actual shooting took place?' he asked.
'My wife and I were near a centre table with flowers on it.'
'I caught hold of your arm, didn't I, Archie, when it happened? I was so frightened. I just had to hold on to you.'
'Poor little bird,' said the Colonel playfully.
Inspector Craddock went to see Miss Hinchcliffe and Miss Murgatroyd. Miss Hinchcliffe was feeding the pigs.
'Where were you exactly when the shooting started?' he asked.
'I was leaning up against the fireplace, hoping that someone would offer me a drink soon,' replied Miss Hinchcliffe at once.
'Do you think that the shots were fired blindly, or aimed carefully at one particular person?'
'You mean aimed at Letty Blacklock? How should I know? I only know that the lights went out, and then that torch went round. I thought to myself, "If that young fool Patrick Simmons is playing jokes with real bullets, somebody will get hurt.'"
'You thought it was Patrick Simmons?'
'Well, it seemed likely. Patrick's a wild boy.'
Miss Murgatroyd came in. She had walked quickly from the garden, and her clothes and hair were untidy. Her round, good- natured face was smiling. Craddock introduced himself.
'Where were you at the time of the crime, that's what he wants to know, Amy,' said Miss Hinchcliffe, smiling.
'I'd been admiring the roses,' said Miss Murgatroyd. 'And then it all happened. Everything was so confused in the dark, and that terrible screaming. I thought she was being murdered - I mean the foreign girl. I didn't even know there was a man. It was just a voice, you know, spying "Put them up, please.'"
'I suggest you go and interview Mrs Harmon next,' said Miss Hinchcliffe. 'The vicarage is near here.'
As they watched the Inspector and Sergeant Fletcher walk away, Amy Murgatroyd said breathlessly:
'Oh, was I very awful? I do get so confused.'
'Not at all,' Miss Hinchcliffe smiled. 'You did very well.'
Inspector Craddock looked around Mrs Harmon's large sitting- room with a sense of pleasure. It reminded him a little of his own home. He also thought that Mrs Harmon was a pleasant woman.
But she said at once, 'I shan't be any help to you because I shut my eyes. I hate looking into a bright light. And when I heard the shots, I closed my eyes even more tightly. I don't like bangs.'
'What else did you hear?' asked the Inspector. 'Doors opening and shutting and Mitzi and Bunny screaming. When the bangs had stopped, I opened my eyes. Everyone was out in the hall then, with candles. And then the lights came on. And there was the man, lying there dead, with a gun beside him. It didn't seem to make sense, somehow.' It did not make sense to the Inspector, either.
مشارکت کنندگان در این صفحه
تا کنون فردی در بازسازی این صفحه مشارکت نداشته است.
🖊 شما نیز می‌توانید برای مشارکت در ترجمه‌ی این صفحه یا اصلاح متن انگلیسی، به این لینک مراجعه بفرمایید.