سرفصل های مهم
فصل 02
توضیح مختصر
زمان مطالعه

15 دقیقه

سطح

ساده
دانلود اپلیکیشن «زیبوک»
این فصل را می‌توانید به بهترین شکل و با امکانات عالی در اپلیکیشن «زیبوک» بخوانید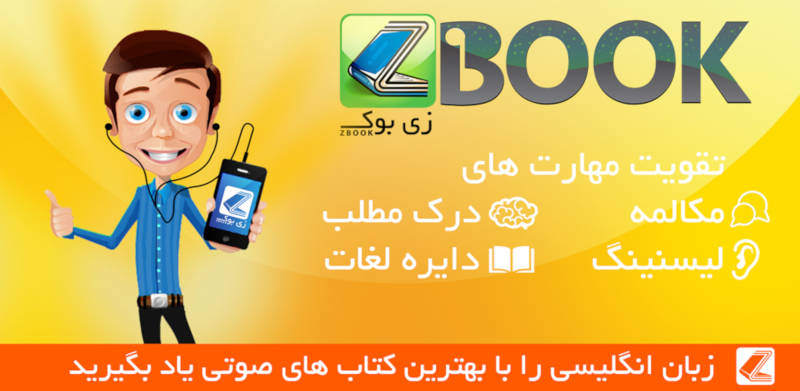 متن انگلیسی فصل
CHAPTER TWO
At 6.30 p.m.
'Well, everything's ready,' said Miss Blacklock. She looked around the sitting-room, checking that everything was in place. There were two bowls of roses, a small vase of violets and a silver cigarette-box on a table by the wall. Drinks had been set out on the table in the centre.
Little Paddocks was a medium-sized house built in the early Victorian* style. The sitting-room had once consisted of two rooms connected by double doors. One room had been long, narrow and dark, while the other was smaller with a large window. Later, the double doors had been removed so that the two rooms became one room. There were two fireplaces, one at each end. Although neither fire was lit, the room was filled with a soft, gentle warmth.
'You've had the central heating lit,' said Patrick.
'Yes,' said Miss Blacklock. 'The weather's been so wet. The whole house felt cold.'
The door opened and Phillipa Haymes came in. She was tall and fair with a calm appearance.
'Hello,' she said in surprise. 'Is it a party? Nobody told me.'
'Of course,' said Patrick. 'Our Phillipa must be the only woman in Chipping Cleghorn who doesn't know.' He waved his hand around like an actor on a stage. 'Here you see the scene of a murder!' He pointed at the bowls of flowers. 'Those are the funeral flowers, and these cheese snacks are the funeral food.'
Phillipa looked at Miss Blacklock in a puzzled way.
'Is this a joke?' she asked.
'It's a very nasty joke,' said Dora Bunner with energy.
'Show Phillipa the advertisement,' said Miss Blacklock. 'I must go and shut up the hens. It's dark.' She went out.
'Won't somebody tell me what's happening?' cried Phillipa.
Everybody tried to tell her at once - nobody could find the Gazette to show her because Mitzi had taken it into the kitchen.
Miss Blacklock returned a few minutes later.
'There,' she said, 'that's done.' She glanced at the clock. 'Twenty - past six. Somebody ought to be here soon.' She looked at the table with the sherry and cheese snacks laid out on it. 'Patrick, please move that table round the corner, near the window. I don't want it to be obvious that I'm expecting people.'
'Now we can pretend to be quite surprised when somebody arrives,' said Julia.
Miss Blacklock had picked up the sherry bottle. She stood holding it uncertainly in her hand.
'There's half a bottle there,' said Patrick. 'It's enough.'
'Oh, yes - yes…' Miss Blacklock hesitated and her face turned a little red. 'Patrick, would you mind… there's a new bottle in the kitchen. Could you bring it? I - we - could have a new bottle. This - this has been opened for some time.'
Patrick went to the kitchen and returned with the new bottle. He looked curiously at Miss Blacklock as he put it on the table.
'You're taking this seriously, aren't you?' he asked gently. 'You think the sherry in the old bottle might be poisoned?'
'Oh!' said Dora Bunner, shocked. 'Surely you can't imagine
'Ssh,' said Miss Blacklock quickly. 'That's the doorbell. You see, I knew people would come. 'Mitzi opened the sitting-room door and showed in Colonel and Mrs Easterbrook.
'I hope you don't mind us calling round,' said Colonel Easterbrook in a voice that was too loud and cheerful. (Julia laughed softly.) 'We were just passing this way. I notice you've got your central heating on. We haven't started ours yet.'
'What beautiful roses!' cried Mrs Easterbrook.
'They're rather old, really,' said Julia.
Mitzi opened the door again and said, 'Here are the ladies from Boulders.'
'Good evening,' said Miss Hinchcliffe, walking over and shaking Miss Blacklock's hand firmly. 'I said to Amy, "Let's just call in at Little Paddocks!" I wanted to ask about your hens.'
'It's getting dark so early now, isn't it?' said Miss Murgatroyd to Patrick. 'What lovely roses!'
'They're old!' said Julia.
'You've got your central heating on,' said Miss Hinchcliffe in an accusing way. 'It's very early.'
'The house gets so cold at this time of year,' said Miss Blacklock.
The door opened again and Mrs Swettenham came in. She was followed by Edmund, who looked angry and uncomfortable.
'Here we are!' said Mrs Swettenham, looking around her with open curiosity. 'I just thought I'd come and ask if you wanted a cat, Miss Blacklock. What lovely roses!' she added.
'Have you got your central heating on?' asked Edmund.
'Don't people say the same old things?' said Julia quietly.
Once more the door opened, and Mrs Harmon came in. She had put on a hat in an attempt to be fashionable.
'Hello, Miss Blacklock!' she cried, smiling all over her round face. 'I'm not too late, am I? When does the murder begin?'
Everybody made little noises of shock. Julia laughed softly.
'Julian is really cross that he can't be here,' said Mrs Harmon. 'He loves murders.'
Miss Blacklock smiled at Mrs Harmon, and looked at the clock over the fireplace.
'If it's going to begin,' she said cheerfully, 'it ought to begin soon. It's almost half past six. But let's have a glass of sherry.'
Patrick went quickly to get the sherry bottle. Miss Blacklock went to the small table by the wall where the cigarette-box was.
'I'd love some sherry,' said Mrs Harmon. 'But what do you mean by if?'
'Well,' said Miss Blacklock, 'I know as little about all this as you do. I don't know what-'
She turned her head as the little clock over the fireplace began to strike. It had a sweet bell-like sound. Everybody was silent and nobody moved. They stared at the clock.
As the last note died away, all the lights went out.
Cries of delight were heard in the darkness. 'It's beginning,' cried Mrs Harmon happily.
'Oh, I don't like it!' cried out Dora Bunner.
'How terribly, terribly frightening!' said other voices.
Then, with a crash, the door swung open. A powerful torch shone quickly round the room. A man's voice, which sounded just like the voice of an actor in the cinema, said, 'Put your hands up! Put them up, I tell you!'
Everybody put their hands willingly above their heads.
'Isn't it wonderful?' said a female voice. 'I'm so excited!'
And then suddenly there was the noise of a gun. It fired twice.
Suddenly the game was no longer a game. Somebody screamed… The figure in the doorway turned round and seemed to hesitate. A third shot rang out and the figure fell to the ground. The torch dropped and went out. There was darkness once more. And gently, the sitting-room door swung shut.
Inside the sitting-room, everybody was speaking at once.
'Lights.'
'Can't you find the switch?'
'Who's got a lighter?'
'Oh, I don't like it, I don't like it.'
'But those shots were real.'
'It was a real gun he had.'
'Was it a burglar?'
'Oh, Archie, I want to get out of here.'
'Please, has somebody got a lighter?'
And then, almost at the same moment, two cigarette lighters were switched on and burned with small, steady flames.
Everybody looked at everyone else with shocked faces. Against the wall by the table, Miss Blacklock stood with her hand to her face. Something dark was running over her fingers.
'Try the light switch, Swettenham,' said Colonel Easterbrook.
Edmund, near the door, obediently moved the switch up and down. But the lights didn't go on.
'Who's making that terrible noise?' asked the Colonel.
A female voice had been screaming steadily from somewhere beyond the closed door. At the same time the sound of someone beating on a door was heard.
Dora Bunner, who had been crying quietly, cried out, 'It's Mitzi. Somebody's murdering Mitzi…'
The Colonel was already opening the sitting-room door. He and Edmund, carrying cigarette lighters, stepped into the hall. They almost fell over a figure lying there.
'She's in the dining-room,' said Edmund.
The dining-room was just across the hall. Someone was beating on the door and screaming.
'She's been locked in,' said Edmund, bending down. He turned the key and Mitzi rushed out like a wild animal, still screaming. The dining-room light was still on, and Mitzi's dark shape stood out against the light, mad with terror.
'Be quiet, Mitzi,' said Miss Blacklock.
'Stop it,' said Edmund. Then he leaned forward and hit her across the face. At once Mitzi was shocked into silence.
'Get some candles,' said Miss Blacklock. 'They're in the kitchen cupboard. Patrick, you know where the fuse box is?
Perhaps a fuse needs mending.'
'Right,' said Patrick. 'I'll see what I can do.'
Miss Blacklock had moved forward into the light thrown from the dining-room. Dora Bunner gave a cry and Mitzi started to scream again.
'The blood, the blood!' she cried. 'You are shot - Miss Blacklock, you will bleed to death.'
'Don't be so stupid,' said Miss Blacklock crossly. 'I'm hardly hurt at all. It just hit my ear.'
'But, Aunt Letty,' said Julia, 'the blood.'
Miss Blacklock's white blouse was covered with blood.
'Ears always bleed,' said Miss Blacklock. 'I remember having my hair cut as a child when the hairdresser cut my ear by mistake. There was a whole bowl of blood. But we must have some light.'
'I'll get candles,' said Mitzi.
Julia went with her and they came back with several candles.
'Now let's have a look at our criminal,' said the Colonel. 'Hold the candles down low, will you, Swettenham?'
'I'll come to the other side,' said Phillipa. She held the candles with a steady hand, and Colonel Easterbrook knelt down.
The figure lying on the ground was wearing a long black coat and hat. There was a black mask over his face and he wore black cotton gloves. The hat had slipped back, showing fair hair.
Colonel Easterbrook turned him over and felt for his heart… then he looked down at his hands. They were sticky and red.
'He's shot himself,' he said.
'Is he badly hurt?' asked Miss Blacklock.
'Hmm. I'm afraid he's dead. If I could see better…'
At that moment, seemingly by magic, the lights came on again. Everybody felt very strange as they realised that violent death had just happened in their presence. Colonel Easterbrook's hand was red. Blood was running down Miss Blacklock's blouse. The body of the criminal lay at their feet…
Patrick, coming from the dining-room, said, 'Only one fuse had gone…' He stopped.
Colonel Easterbrook pulled at the mask.
'We'd better see who the man is,' he said. 'Though I don't suppose it's anyone we know…' He took the mask off.
Everyone moved forward to have a look.
'He's quite young,' said Mrs Harmon with pity in her voice.
Suddenly Dora Bunner cried out excitedly, 'Letty, Letty, it's the young man from the Spa Hotel in Medenham Wells. He came here and wanted you to give him money to get back to Switzerland, and you refused. Oh dear, he almost killed you…'
Miss Blacklock, in command of the situation, said, 'Patrick, take Bunny into the dining - room and give her a drink. Julia, run up to the bathroom and bring me a bandage to stop the bleeding. Patrick, will you phone the police at once?'
مشارکت کنندگان در این صفحه
تا کنون فردی در بازسازی این صفحه مشارکت نداشته است.
🖊 شما نیز می‌توانید برای مشارکت در ترجمه‌ی این صفحه یا اصلاح متن انگلیسی، به این لینک مراجعه بفرمایید.