سرفصل های مهم
فصل 09
توضیح مختصر
زمان مطالعه

14 دقیقه

سطح

ساده
دانلود اپلیکیشن «زیبوک»
این فصل را می‌توانید به بهترین شکل و با امکانات عالی در اپلیکیشن «زیبوک» بخوانید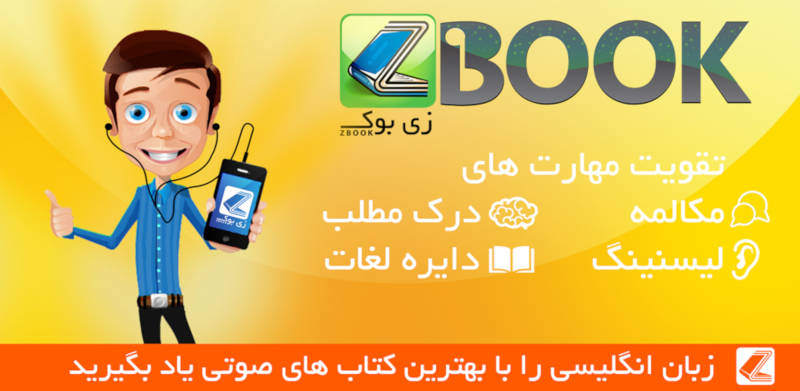 متن انگلیسی فصل
CHAPTER NINE
Miss Murgatroyd Remembers
Inspector Craddock went to see Phillipa Haymes again.
'I think you told me, Mrs Haymes, that your husband was killed fighting in Italy? Wouldn't it have been better if you had told me the truth - that he ran away from the army?'
Craddock saw Phillipa's face grow white, and her hands close tightly and open again.
'Do you have to find out about everything?' she asked.
'We expect people to tell us the truth about themselves,' said Craddock. 'When did you see him last, Mrs Haymes?'
'I haven't seen him for years.'
'Are you sure that's true? I think you saw him about a fortnight ago. It never seemed to me very likely that you met Rudi Scherz in the summerhouse. I suggest, Mrs Haymes, that the man you came back from work to meet that morning was your husband.'
'I didn't meet anybody in the summerhouse.'
'Perhaps he didn't have any money, and you gave him some? Men who run away from the army are often rather desperate. They often take part in robberies, you know. And they often have guns that they've brought back from abroad. ' 'I haven't seen him,' said Phillipa Haymes again.
Craddock felt angry and confused. He was sure that she was lying. Then, suddenly, he wondered what Julia had been doing in the attic. He ran quickly upstairs and climbed the narrow stairs that led up to the attic.
There were boxes and old suitcases in the attic, and a small case with papers and letters inside. The initials C.L.B. were on the outside of the case. He supposed it had belonged to Letitia's sister Charlotte. The letters were old and yellow. He took one out and looked at it. The letter began Dearest Charlotte and was signed your loving sister, Letitia.
Craddock felt excited. These letters which Letitia had written to her sister might contain a clue. They created a true picture of the past. Perhaps there was also a photo of Sonia Goedler. He packed the letters up again, closed the case and went downstairs. Letitia Blacklock was waiting for him at the bottom of the stairs.
'Miss Blacklock,' said Craddock, 'I've found some letters here, written by you to your sister Charlotte many years ago. May I take them away and read them? They might give a picture of Sonia Goedler's character - a clue - that will help.'
'They're private letters, Inspector,' said Miss Blacklock angrily. 'Take them! But you'll find very little about Sonia.'
'We've got to try everything. The danger is very real.'
Miss Blacklock said, biting her lips, 'I know. Bunny was killed by an aspirin that was meant for me. It may be Patrick, or Julia, or Phillipa, or Mitzi next - somebody young with their life in front of them. Take the letters - and then burn them. They don't mean anything to anyone except me. Nobody remembers…'
Her hand went up to the choker of false pearls she was wearing. Craddock thought how strange it looked with her coat and skirt.
'Take the letters,' she said again.
The next afternoon was dark and windy. Inspector Craddock took the letters to Miss Marple at the vicarage and explained how he had found them. Miss Marple had her chair pulled close to the fire. Bunch was there too.
'I'd like you to look at this letter,' said the Inspector.
Miss Marple took the letter. She unfolded it and read it. In the letter, Letitia Blacklock told Charlotte about Sonia Goedler's marriage to Dimitri Stamfordis. The last paragraph read: Sonia asks to be remembered to you. She has just come in and is closing and unclosing her hands like an angry cat. I think she and Randall have had another quarrel. Of course Sonia can be very annoying. It's difficult to argue with that cool stare of hers.
Miss Marple folded the letter and handed it back.
'Well, what picture do you get of Sonia?' asked Craddock.
'It's difficult, you know, to see anyone through another person's mind,' said Miss Marple.
'Closing and unclosing her hands like an angry cat,' said Craddock. 'You know, that reminds me of someone… ' He thought hard for a moment. 'We've never found that gun, you know. It didn't belong to Rudi Scherz. If I knew who had a gun in Chipping Cleghorn-'
'Colonel Easterbrook has one,' said Bunch. 'Mrs Butt told me. She's my cleaning-woman. She cleans the Easterbrooks' house too. She told me about six months ago.'
'Colonel Easterbrook went up to Little Paddocks to leave a book there one day,' said Craddock. 'It wasn't impossible for him to oil that door. But I've stopped worrying about Pip and Emma. I'm concentrating on Sonia. I wish I knew what she looked like. There were one or two photos with these letters, but none of the photos was of her.'
'How do you know? Do you know what she looked like?'
'She was small and dark, Miss Blacklock said.'
'Really,' said Miss Marple, 'that's very interesting.'
'There was one photo that reminded me of someone. A tall fair girl with her hair on top of her head. I don't know who she was, but it wasn't Sonia. I hoped there might be a photo of Dmitri Stamfordis - but there wasn't.'
The telephone rang. Bunch got up and went out into the hall. She came back a few moments later.
'It's for you, Inspector.'
Slightly surprised, the Inspector went out to the hall. He shut the door of the sitting-room carefully behind him.
'Craddock? Rydesdale here. I've been looking through your report about Phillipa Haymes. She states that she hasn't seen her husband since he ran away from the army.'
'Yes, sir,' said Craddock. 'But in my opinion she was lying.'
'I agree with you,' said Rydesdale. 'Do you remember that about ten days ago a man was hit by a lorry while he was saving a child? He was taken to Milchester Hospital and died yesterday. He was Captain Ronald Haymes.'
'Phillipa Haymes's husband?'
'Yes. He'd got an old Chipping Cleghorn bus ticket on him - and quite a lot of money.'
'So he did get money from his wife? I always thought he was the man Mitzi heard talking to Phillipa Haymes in the summerhouse. But surely, sir, that lorry accident was before-'
'Yes,' said Rydesdale. 'He was taken to Milchester Hospital on the 28th. The hold-up at Little Paddocks was on the 29th. So he didn't have any connection with it. But his wife doesn't know that. Perhaps she thought he was involved. That's why she kept quiet about him. He was her husband. It was a brave thing to do, wasn't it? Rescuing that child from the lorry? Yes, very brave. His son needn't be ashamed of him now. And the young woman will be able to marry again. You'd better go and tell her.'
Bunch Harmon was going out for the evening.
'I'll put a lamp beside you,' she said to Miss Marple. 'It's so dark in here. There's going to be a storm, I think.'
She lifted a small lamp to the other side of the table. As the flex pulled across the table, the Harmons' cat jumped up. It bit through the flex so violently that it became frayed.
'Bad cat!' said Bunch.
Miss Marple put out a hand to turn on the lamp.
'It doesn't turn on there. You have to press that switch halfway along the flex. Wait - let me take these flowers away.'
Bunch lifted a bowl of roses across the table. The cat knocked playfully against her arm and she spilled some of the water out of the vase. It fell on the frayed area of the flex. Miss Marple pressed the small switch on the flex. There was a flash and a small bang in the place where the water had made the frayed flex wet.
'Oh dear,' said Bunch. 'It's fused, and now I suppose all the lights in here are off.' She tried them. 'Yes, they are. It's all that cat's fault. Aunt Jane - what's the matter? Did it frighten you?'
'No. I've just realised something…'
'I'll go and fix the fuse and get another lamp.'
'No, dear, I don't want any more light. I just want to sit quietly and think about something. Hurry, dear, or you'll miss your bus.'
When Bunch had gone, Miss Marple sat quietly for about two minutes. Then she pulled a piece of paper towards her.
She wrote first: Lamp? And put a heavy line underneath it.
After a time, she wrote another word, and then more notes.
In the rather dark sitting-room of Boulders, Miss Hinchcliffe and Miss Murgatroyd were having an argument about the shooting.
'But Hinch, I can't remember anything,' said Miss Murgatroyd.
'Now listen, Amy Murgatroyd, we're going to think about this properly. You can't hold open a door, wave a torch and shoot with a gun all at the same time.'
'But he did have a gun,' said Miss Murgatroyd. 'I saw it. It was there on the floor beside him.'
'When he was dead, yes. But he didn't fire it.'
'Then who did?' asked Miss Murgatroyd.
'That's what we're going to find out. It was the same person who put a couple of poisoned aspirin pills by Letty Blacklock's bed. But let's go back to the attempt on Letty Blacklock. Now, think hard, and try and remember what you saw.'
'But I didn't see anything.'
'Use your brain, Amy,' said Miss Hinchcliffe. 'Where were you when the lights went out? You were behind the door. You were the only person who could see into the room. The rest of us couldn't see anything because the torch was shining into our eyes. But the door was between you and the torch.'
'But the torch was going round and round -'
'Showing you what? It rested on faces, didn't it?'
'Yes - yes, it did… I saw Miss Bunner and Mrs Harmon…'
'Good, Amy. Now, when you've thought about who you did see, we can get onto the important point - was there anyone you didn't see.'
Miss Murgatroyd shut her eyes. She said softly to herself, 'The flowers… on the big table… the big armchair… the torch didn't come round as far as you, Hinch - Mrs Harmon, yes…'
The telephone rang sharply. Miss Hinchcliffe went to answer it.
The obedient Miss Murgatroyd, her eyes closed, was remembering the night of the 29th. The torch, sweeping slowly round… a group of people… the windows… the sofa… Dora Bunner… the wall… the table with the lamp…
'But that's extraordinary!' said Miss Murgatroyd.
'What?' Miss Hinchcliffe was shouting angrily into the telephone. 'The dog's at the station? Since this morning?' She banged down the phone. 'Our dog's been at the station since this morning - with no water. I'm going to get her right away.'
She rushed out. Miss Murgatroyd followed, speaking excitedly.
'But, listen, Hinch, a most extraordinary thing… I don't understand it
Miss Hinchcliffe had run out of the door to the garage.
'We'll continue with this when I come back,' she called. 'I'm in a hurry now. I can't wait for you to come with me.'
She pressed the starter of the car and backed out of the garage.
'But listen, Hinch, I must tell you-'
The car moved quickly forwards. Miss Murgatroyd's voice followed it on a high, excited note.
'But, Hinch, she wasn't there…'
مشارکت کنندگان در این صفحه
تا کنون فردی در بازسازی این صفحه مشارکت نداشته است.
🖊 شما نیز می‌توانید برای مشارکت در ترجمه‌ی این صفحه یا اصلاح متن انگلیسی، به این لینک مراجعه بفرمایید.