سرفصل های مهم
فصل 12
توضیح مختصر
زمان مطالعه

18 دقیقه

سطح

سخت
دانلود اپلیکیشن «زیبوک»
این فصل را می‌توانید به بهترین شکل و با امکانات عالی در اپلیکیشن «زیبوک» بخوانید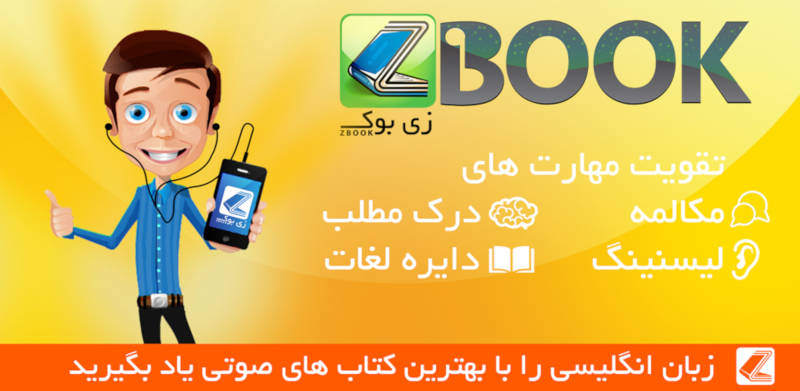 متن انگلیسی فصل
CHAPTER TWELVE
Evening at the Vicarage
Miss Marple sat in the tall armchair at the vicarage. Bunch was on the floor in front of the fire with her arms around her knees. Reverend Julian Harmon was there too. Inspector Craddock was enjoying a drink and looking very relaxed. Julia, Patrick, Edmund and Phillipa were also in the room.
'When did you first think that Miss Blacklock had arranged the hold-up, Aunt Jane?' asked Bunch.
'Well, at the beginning, I was deceived like everyone else. I thought that someone really did want to kill Letitia Blacklock.'
'Did that Swiss boy recognise her?' asked Bunch.
'Yes. He'd worked in Dr Adolf Koch's private hospital in Berne,' said Craddock. 'Koch was a world-famous specialist in operations for goitre. Charlotte Blacklock went there to have her goitre removed and Rudi Scherz was one of the attendants. When he came to England, he recognised her in the hotel as a lady who had been a patient. He decided to speak to her.'
'So his father didn't own a hotel in Montreux?'
'Oh, no, she made that up to explain why he spoke to her.'
'It was probably a great shock to her,' said Miss Marple, thoughtfully. 'She felt safe - and then - someone arrived who had known her definitely as Charlotte Blacklock.
'But the story started when Charlotte - a pretty, affectionate girl - developed goitre. It ruined her life, because she was a very sensitive girl. As her goitre grew larger and uglier, she became very depressed. She shut herself up and refused to see people. Letitia loved her sister. She was worried by Charlotte's depression. When the girls' father died, Letitia gave up her job with Randall Goedler. She took Charlotte to Switzerland, where Charlotte had an operation to remove the goitre. The operation was successful. It had left a mark, but this was easily hidden by a choker of pearls. By this time, the war had starred. It was difficult for the sisters to return to England, so they stayed in Switzerland. Occasionally they received news from England. They learned that Belle Goedler could not live long. They probably talked about what they would do after Letitia had inherited Belle's money. Charlotte would be free at last to enjoy life - to travel, and to have a beautiful house.
'But suddenly Letitia became ill and died. And all Charlotte's dreams died with her. She had lost her sister, but she had also lost the chance of a lot of money. Then she had an idea. The money was meant to come to Letitia. Why shouldn't Charlotte pretend that Charlotte had died and Letitia was alive? She bought a house in a part of England that was quite unknown to her. Everyone knew her as Letitia Blacklock. It was really very easy because so few people had ever really known Charlotte.
'She settled down at Little Paddocks and met her neighbours. Then she got a letter from her two young cousins, asking dear Letitia if they could come and stay with her. She accepted with pleasure the visit of two young cousins she had never seen. And they accepted her as Aunt Letty. Everything was going well. And then - she made a big mistake. She got a letter from Dora Bunner, an old school friend. She had been really fond of Dora, because Dora reminded her of her happy schooldays. So she went to see her. Dora was, no doubt, very surprised! She'd written to Letitia and the sister who came to see her was Charlotte. Charlotte told Dora what she had done. And Dora thought it was absolutely right that dear Lotty should receive the money that was meant for Letty. Lotty had suffered bravely and patiently for a long time, and now she deserved a reward.
'So Dora came to live at Little Paddocks - and very soon Charlotte began to understand that she had made a terrible mistake. Dora was often confused. Sometimes by mistake she called Charlotte "Lotty" instead of "Letty". Then something worse happened. Charlotte was recognised and spoken to by Rudi Scherz at the Royal Spa Hotel. She became very worried about him. Perhaps he would tell everyone that she was not Letitia. So she decided to kill him.
'She told Rudi Scherz that she wanted to arrange a joke "holdup" at a party. She paid him well to act the part of the robber. She gave him the advertisement to put in the paper, and arranged for him to visit the house. She took Colonel Easterbrook's gun out of his drawer when she was visiting his house. She oiled the door in the sitting-room so that it would open and shut noiselessly. It probably seemed like a game. But it wasn't.
'She went out just after six to "shut up the hens". She let Scherz into the house then, and gave him the mask and gloves and the torch. At 6.30 she was ready by the small table, with her hand on the cigarette-box. When the clock began to strike, everyone looked at it. Only one person, Dora, kept looking at Miss Blacklock. And she told us, in her first statement, exactly what Miss Blacklock had done. She'd picked up the vase of violets. She'd previously cut the flex of the lamp so it was almost cut through. She picked up the violets, spilled the water and switched on the lamp. Everything fused and the lights went out.'
'Just like the other afternoon at the vicarage,' said Bunch.
'Yes, my dear. And I was puzzled about those lights. I'd realised that there were two lamps, a pair, and that one had been changed for the other - probably during the night.'
'That's right,' said Craddock. 'When Fletcher examined the lamp the next morning, it was fine - the flex wasn't frayed.'
'I'd understood what Dora Bunner meant by saying it had been the shepherdess the night before,' said Miss Marple, 'but I had thought at first that Patrick was responsible. But Dora Bunner saw Letitia pick up the violets -'
'And she saw what she described as a flash and a bang,' interrupted Craddock.
'And, of course, when dear Bunch spilled the water on to the flex here - I realised at once that it was Miss Blacklock who fused the lights because only she was near that table.'
'And the violets died because there was no water in the vase,' said Craddock. 'That was a mistake - she forgot to fill it up again. But I suppose she thought nobody would notice. As soon as the lights went out, she went out through the oiled door and behind Scherz. She had put on her gardening gloves and had the gun in her hand. She fired quickly twice and then, as he swung round, she held the gun close to his body and shot him. She dropped the gun, then went back into the sitting-room. She cut her ear - I don't quite know how -'
'Nail scissors, I expect,' said Miss Marple. 'Just a small cut on the ear lets out a lot of blood. That was very good psychology, of course. The blood running down over her white blouse made it seem certain that she had been shot at.
'After the discovery of the oiled door, we started to look for someone with a motive to kill Letitia Blacklock. And there was someone with a motive, and Miss Blacklock knew it. Phillipa. I think she recognised Phillipa almost at once. She had seen pictures of her mother, Sonia Goedler. Strangely, Charlotte became very fond of Phillipa. She told herself that when she inherited the money, Phillipa and Harry could live with her. But when the Inspector found out about "Pip and Emma", Charlotte became worried. She didn't want anyone to suspect Phillipa. She tried her best to protect her. She told you that Sonia was small and dark and she hid the photos of Sonia.
'But it was Dora Bunner who was the real danger,' Miss Marple continued. 'Every day, Dora became more forgetful and talked more. Sometimes she called Miss Blacklock "Lotty".
'The day we had coffee in the Bluebird Cafe, I had the odd impression that Dora was talking about two people, not one - and, of course, she was. At one moment she spoke of her friend as not being pretty, but then she said she was pretty and light-hearted. I think Charlotte heard a lot of that conversation when she came into the cafe that morning. Charlotte realised that life could not be safe for her while Dora Bunner was alive. She loved Dora - she didn't want to kill her - but she couldn't see any other way. The strange thing was that she did her best to make Bunny's last day a happy one. The birthday party - and the special cake…'
'Delicious Death,' said Patrick.
'Yes - yes - it was rather like that
… She tried to give her friend a delicious death - the party, and all the things she liked to eat. And then the pills in the aspirin bottle by her bed, so Bunny would go there to get some. And it would seem, as it did seem, that the pills had been meant for Letitia…
'And so Bunny died in her sleep, quite happily, and Charlotte felt safe again. But she missed Dora Bunner - she missed her sweetness and her loyalty, she missed talking to her about the old days… She cried the day I came here with a note from Julian - and her tears were real. She'd killed her own dear friend.'
'That's horrible,' said Bunch. 'Horrible.'
'But it's very human,' said Julian Harmon. 'One forgets how human murderers are.'
'I know,' said Miss Marple. 'Human. But very dangerous too. Poor Miss Murgatroyd. Charlotte probably arrived at the cottage and heard Miss Hinchcliffe and Miss Murgatroyd acting out the murder. It was a great shock to her. As Miss Hinchcliffe rushed to the station, Miss Murgatroyd called after her, "She wasn't there…" I asked Miss Hinchcliffe if that was the way she said it. If she had said, "She wasn't there," that would have meant she was thinking about a person - "That's the one. She wasn't there." But it was a place that was in her mind - a place where she expected someone to be - but there wasn't anybody there. "How extraordinary, Hinch," Miss Murgatroyd said. "She wasn't there…" So that could only mean Letitia Blacklock…'
'But you knew before that, didn't you?' said Bunch. 'When the lamp fused. When you wrote down those things on the paper.'
'Yes. The different parts came together - and made a pattern.'
'Lamp. Yes. Violets. Yes,' said Bunch. 'Bottle of aspirin. You meant that Bunny had been going to buy a new bottle that day. So why did she need to take-aspirins from Letitia's bottle? And then Delicious Death. The cake - but more than the cake. The whole party. A happy day for Bunny before she died.'
'Charlotte Blacklock was a kind woman,' said Miss Marple. 'When she said in the kitchen, "I didn't want to kill anybody," it was true. But she wanted money that didn't belong to her.'
'What made you think that Charlotte had had goitre?' asked Bunch.
'Switzerland, you know. The people who know most about goitre and the world's best specialists are Swiss. And those pearls that Letitia Blacklock always wore round her neck weren't her style - but they were perfect for hiding the mark from her operation.'
'I understand now why she was so upset when the string broke,' said Craddock. 'I thought it was very strange at the time.'
And after that, it was Lotty you wrote, not Letty,' said Bunch.
'Yes. I remembered that the sister's name was Charlotte, and that Dora had called Miss Blacklock "Lotty" once or twice - and that each time, she had been very upset. It all made a pattern. I went out to cool my head a little and see how I could prove everything. Then we found Miss Murgatroyd…'
Miss Marple's voice dropped. It became quiet and firm.
'I knew then something had got to be done. Quickly! But there still wasn't any proof. I thought out a possible plan and I talked to Sergeant Fletcher. He didn't like it, but I persuaded him. We went up to Little Paddocks, and I talked to Mitzi. 'I told her stories about girls in the Resistance. I said I could see that she was brave, and had the right sort of personality for this type of work. She got really excited. Then I persuaded her to play her part. She had to pretend that she had looked through the dining-room keyhole, and seen Miss Blacklock with a gun.'
'Then I pretended that I didn't believe her,' said the Inspector. 'I pretended to accuse Edmund-'
'And I played my part too,' said Edmund. 'I denied everything. But then you spoke, Phillipa, my love. That was a great surprise. Neither the Inspector nor I had known you were "Pip".'
'We made Charlotte Blacklock believe that Mitzi was the only person who suspected the truth,' said Miss Marple. 'Mitzi went straight back to the kitchen - as I'd told her to. Miss Blacklock came after her almost immediately. She didn't know that Sergeant Fletcher and I were hiding in the cupboard 'But why were you in the cupboard too, Aunt Jane? Couldn't Sergeant Fletcher take care of everything himself?'
'It was safer with two of us. And I could imitate Dora Bunner's voice. If anything could break Charlotte down, that would.' There was a long silence.
Then Julia said, 'Mitzi told me yesterday that she's taking a new job near Southampton. She is going to tell everyone how she helped the police catch a very dangerous criminal.'
'I'm sure Mitzi will soon be telling everyone how she helped the police with not one, but hundreds of cases!' said Edmund.
Phillipa and Edmund got married. Soon after their wedding, they went to the newspaper shop.
'What papers would you like to order, sir?' asked Mr Totman, the owner of the shop.
'The Daily Worker,' said Edmund firmly.
'And the Daily Telegraph,' said Phillipa.
'And Gardener's World'
'Thank you, sir,' said Mr Totman.
'And the Gazette?'
'No,' said Phillipa and Edmund together.
مشارکت کنندگان در این صفحه
تا کنون فردی در بازسازی این صفحه مشارکت نداشته است.
🖊 شما نیز می‌توانید برای مشارکت در ترجمه‌ی این صفحه یا اصلاح متن انگلیسی، به این لینک مراجعه بفرمایید.