سرفصل های مهم
فصل 11
توضیح مختصر
زمان مطالعه

8 دقیقه

سطح

خیلی سخت
دانلود اپلیکیشن «زیبوک»
این فصل را می‌توانید به بهترین شکل و با امکانات عالی در اپلیکیشن «زیبوک» بخوانید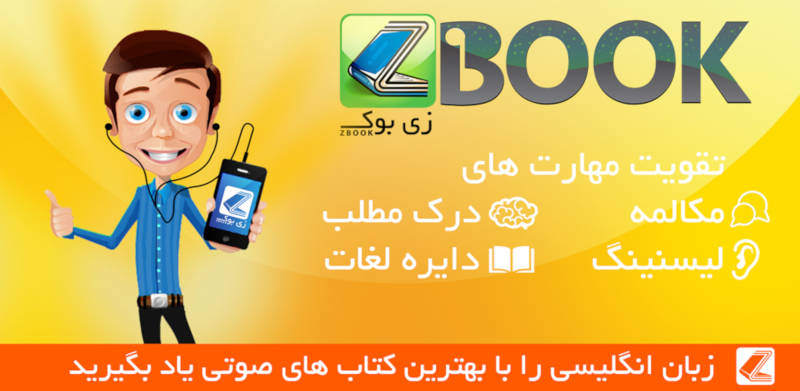 متن انگلیسی فصل
CHAPTER ELEVEN
Gina greeted Miss Marple with a rush of words as she came down to breakfast the next morning. 'The police are here again. They're in the library this time, they're going to speak to everybody. I think the whole thing's horrible. I hate it. And Jolly's very bad tempered,' Holding on to her arm, Gina took Miss Marple into the dining room. 'I think it's because the police are in charge and Jolly can't "manage" them like she manages everybody else.
'Alex and Stephen,' continued Gina severely, as she saw the, two brothers finishing their breakfast, 'just don't care.'
'Gina dearest,' said Alex, 'you are most unkind. Good morning, Miss Marple. I care very much. Except for the fact that I hardly knew your Uncle Christian, I'm obviously the best suspect.'
'Why?'
'Well, I was driving up to the house at the right time. And they've been checking on things - it seems that I took too much time between the gate and the house - time enough, apparently, to leave the car, run round the house, go in through the side door, shoot Christian and rush back to the car again.'
'And what were you really doing?'
'I stood for several minutes looking at the fog in the car's headlights and thinking what I would use to get that effect on a stage. For my new "Limehouse" ballet.'
'But you can tell them that!'
'Oh, you know what policemen are like. They have doubting minds.'
'It would amuse me to see you in trouble, Alex,' said Stephen with his rather cruel smile. 'Now, I'm all right! I never left the Hall last night.'
Gina cried, 'But they couldn't possibly think it was one of us!' Her dark eyes were upset.
Miss Believer looked in at the door and said, 'Miss Marple, when you have finished your breakfast, will you go to the library?'
'Hey, what was that?' asked Alex.
'I didn't hear anything,' said Stephen.
'It was a gun shot.'
'They've been firing shots in the room where Uncle Christian was killed,' said Gina. 'I don't know why. And outside, too.'
Lewis Serrocold was standing by the window in the library. He turned and came forward to meet Miss Marple. 'I hope,' he said, 'that the shock has not made you ill. To be close to murder must be terrible for anyone who has not come in contact with such a thing before.'
Modesty stopped Miss Marple from replying that she was, by now, used to murder. She said that life in St Mary Mead was not so quiet as outside people believed.
Lewis Serrocold was not really listening. He said, 'I want your help.'
'But of course, Mr Serrocold.'
'I think that you have a real affection for my wife?'
'Yes, indeed. Everyone has.'
'That is what I believed. It seems that I am wrong. With the permission of Inspector Curry, I am going to tell you something that no one else knows. Or perhaps I should say what only one person knows.'
He told her what he had told Inspector Curry the night before about Carrie being poisoned.
Miss Marple looked horrified. 'I can't believe it, Mr Serrocold. I really can't.'
'That is what I felt when Christian Gulbrandsen told me.'
'Surely, dear Carrie Louise does not have an enemy in the world.'
'It seems impossible to believe that she does. But you understand, poisoning - slow poisoning - it must be one of our family.'
'If it is true.'
'The police tested Carrie Louise's medicine bottle and a separate sample of its contents. There was arsenic in both of them.'
Miss Marple said softly, 'So Ruth was right!'
'Ruth?'
Lewis Serrocold sounded surprised. Miss Marple's face turned pink. 'I did not come here by chance.'
Lewis Serrocold listened whilst Miss Marple told him of Ruth's concern. Then he said grimly, 'Well, it seems she was right. Now, Miss Marple, you see my problem. Should I tell Carrie Louise?'
Miss Marple said quickly, 'Oh no,' in an unhappy voice. Lewis nodded. 'So you feel as I do? As Christian Gulbrandsen did. Would we feel like that with an ordinary woman?'
'Carrie Louise is not an ordinary woman. Her trust in people controls her whole life. I do feel that until we know who…'
'Yes, but you do see, Miss Marple, that there is a risk in saying nothing.'
'And so you want me to - to watch over her?'
'You are the only person I can trust,' said Lewis Serrocold simply.
'Because I only arrived a few days ago?' said Miss Marple.
Lewis Serrocold smiled. 'Exactly.'
'It is an unpleasant question,' said Miss Marple apologetically. 'But who exactly would benefit if dear Carrie Louise were to die?'
'Money!' said Lewis bitterly. 'It always comes back to money, doesn't it?'
'Well, I think it must be in this case. Because Carrie Louise is a lovely person, and one cannot imagine her having an enemy. But as you know, Mr Serrocold, people will often do anything for money.'
'I suppose so, yes.' He continued, 'Naturally Inspector Curry has already taken up that point. Mr Gilfoy is coming down from London today. His company wrote both Carrie Louise's will and the original will of Eric Gulbrandsen. My understanding is that Eric Gulbrandsen, after financing the College and his other charitable works, left equal amounts to Mildred and Pippa. He left the remainder of his fortune in a trust fund, the income to be paid to Carrie Louise for her lifetime.'
'And after her death?'
'It was to be divided equally between Mildred and Pippa - or their children if they had died before Carrie Louise.'
'So it goes to Mrs Strete and to Gina.'
'Yes. Carrie Louise has also a large fortune of her own. Half of this she gave to me four years ago. Of the remaining amount, she left ten thousand pounds to Juliet Believer, and the rest equally divided between Alex and Stephen Restarick, her two stepsons.'
'Oh dear,' said Miss Marple. 'That means everyone in this house had a financial motive.'
'Yes. And yet, you know, I can't believe that any of these people would commit murder. I simply can't. Mildred is her daughter - and already well provided for. Gina is devoted to her grandmother. Jolly Believer is totally devoted to Carrie. The two Restaricks care for Carrie Louise as though she were really their mother. And a lot of Carrie's income has been used to finance their theatrical work - especially so with Alex. I simply can't believe either of them would poison her. I just can't believe any of it, Miss Marple.'
'Not that it helps,' said Miss Marple. 'But actually to commit a murder, I think you need courage as well - or perhaps, more often, just conceit. Yes, conceit. I wondered…' She broke off as Inspector Curry came into the room.
مشارکت کنندگان در این صفحه
تا کنون فردی در بازسازی این صفحه مشارکت نداشته است.
🖊 شما نیز می‌توانید برای مشارکت در ترجمه‌ی این صفحه یا اصلاح متن انگلیسی، به این لینک مراجعه بفرمایید.