سرفصل های مهم
فصل 06
توضیح مختصر
زمان مطالعه

10 دقیقه

سطح

سخت
دانلود اپلیکیشن «زیبوک»
این فصل را می‌توانید به بهترین شکل و با امکانات عالی در اپلیکیشن «زیبوک» بخوانید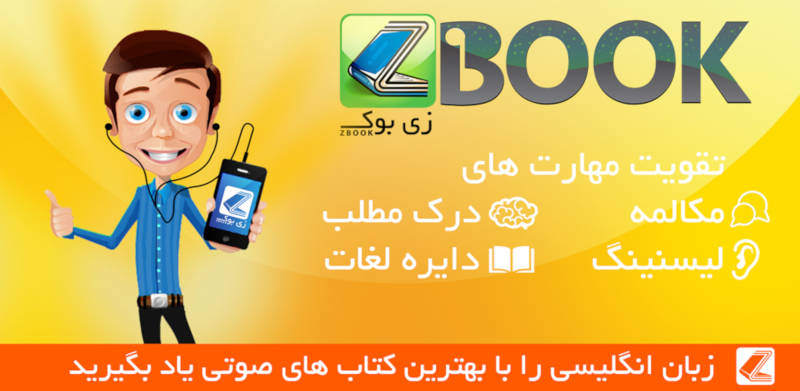 متن انگلیسی فصل
CHAPTER SIX
On the whole it was rather an exhausting day.
Enthusiasm can be extremely tiring, Miss Marple thought. She felt dissatisfied with herself. There was a pattern here - perhaps several patterns - and yet she could not get a clear view of them. Any worry she felt was centred round Edgar Lawson.
Something was wrong about Edgar Lawson - something that went beyond the admitted facts. But Miss Marple could not see how that wrongness, whatever it was, affected her friend Carrie Louise.
When, on the following morning Carrie Louise came and sat down on the garden seat beside her and asked her what she was thinking about, Miss Marple replied, 'You, Carrie Louise.'
'What about me?'
'Tell me honestly - is there anything here that worries you?'
'Worries me?' The woman raised clear blue eyes. 'But Jane, what should worry me?'
'Well, most of us have worries.' Miss Marple's eyes were bright. 'I worry about things eating the vegetables I grow in my garden - getting sheets properly repaired. Oh, lots of little things - it seems unnatural that you shouldn't have any worries at all.'
'I suppose I must have,' said Mrs Serrocold. 'Lewis works too hard, and Stephen forgets his meals, working so hard at the theatre, and Gina is very nervous - but I've never been able to change people - I don't see how you can. So it wouldn't be any good worrying, would it?'
'Mildred's not very happy, either, is she?'
'Oh no,' said Carrie Louise. 'Mildred is never happy. She wasn't as a child. Quite unlike Pippa.'
'Perhaps,' suggested Miss Marple, 'there was a reason for Mildred not to be happy?'
Carrie Louise said quietly, 'Because of being jealous? Yes, I suppose that could be true. But people don't really need a cause for feeling what they feel. They're just made that way. Don't you think so, Jane?'
Miss Marple said, 'I expect you're right, Carrie Louise.'
'Of course, not having any worries is partly because of Jolly. Dear Jolly. She takes care of me as though I were a baby. She would do anything for me. I really believe Jolly would murder someone for me, Jane. Isn't that a terrible thing to say?'
'She's certainly devoted,' agreed Miss Marple.
'She would like me to buy wonderful clothes and every luxury, and she thinks everybody ought to take care of me,' Mrs Serrocold's musical laugh rang out. 'All our poor boys are, in her view, spoilt young criminals and not worth the trouble. She thinks this place is bad for my arthritis, and I ought to go somewhere warm and dry.'
'Do you suffer much from arthritis?'
'It's got much worse lately. I find it difficult to walk - I get awful pains in my legs. Oh well-' again there came that lovely smile, 'these things come with age.'
Miss Believer came out of the French windows and hurried across to them. 'A telegram has just come. Arriving this afternoon, Christian Gulbrandsen.'
'Christian?' Carrie Louise looked surprised. 'I had no idea he was in England.'
'Shall I put him in the guest room?'
'Yes, please, Jolly. Then there will be no stairs.'
Miss Believer returned to the house.
'Christian Gulbrandsen is my stepson,' said Carrie Louise. 'My first husband's eldest son. Actually he's two years older than I am. He's the main trustee of the Institute. How very annoying that Lewis is away.'
Christian Gulbrandsen arrived that afternoon in time for tea. He was a big heavy-featured man, with a slow way of talking. He greeted Carrie Louise with every sign of affection. 'And how is our little Carrie Louise? You don't look a day older.' His hands on her shoulders, he stood smiling down at her.
A hand pulled his sleeve. 'Christian!'
'Ah,' he turned - 'it is Mildred? How are you, Mildred?' Christian Gulbrandsen and his half-sister looked very much alike - though there was nearly thirty years' difference in age. Mildred seemed particularly pleased by his arrival.
And how is little Gina?' said Gulbrandsen, turning to her. 'You and your husband are still here, then?'
'Yes. We've quite settled down, haven't we, Walter?'
'It looks like it,' said Walter, unfriendly as usual.
'So here I am with all the family again,' said Gulbrandsen. He spoke with a determined happiness - but in fact, Miss Marple thought, he was not happy. There was a grim look about him.
Introduced to Miss Marple, he looked at her with careful attention.
'We had no idea you were in England, Christian,' said Mrs Serrocold. 'It is too bad that Lewis is away.'
'It is necessary that I see Lewis. When will he be back?'
'Tomorrow afternoon. If only you had let us know.'
'My dear Carrie Louise, my arrangements were made very suddenly.'
Miss Believer said to Miss Marple, 'Mr Gulbrandsen and Mr Serrocold are trustees of the Gulbrandsen Institute. The others are the Bishop of Cromer and Mr Gilfoy.'
It appeared, then, that it was business that brought Christian Gulbrandsen to Stonygates. It seemed to be what everyone else thought. And yet Miss Marple wondered.
Once or twice the old man looked at Carrie Louise in a way that puzzled Miss Marple. Then he moved his eyes to the others, making a sort of hidden judgement.
After tea, Miss Marple tactfully left the family and went into the library. Rather to her surprise, when she had settled herself with her knitting, Christian Gulbrandsen came in and sat down beside her.
'You are a very old friend, I think, of our dear Carrie Louise?' he said.
'We were at school together in Italy, Mr Gulbrandsen. Many years ago.'
'Ah yes. And you are fond of her?'
'Yes, indeed,' said Miss Marple warmly.
'So, I think, is everyone. And it should be so, for she is a very dear and lovely person. I and my brothers have always loved her. She has been like a very dear sister. She was loyal to my father and to all his ideas. She has never thought of herself, but put the needs of others first.'
'She has always been an idealist,' said Miss Marple.
'An idealist? Yes. Yes, that is so. And therefore it may be that she does not truly understand the evil that there is in the world.'
Miss Marple looked at him, surprised.
'Tell me,' he said. 'How is her health?'
Again Miss Marple felt surprised. 'She seems to me very well - apart from arthritis.'
'Arthritis? Yes. And her heart? Her heart is good?'
'As far as I know. But until yesterday I had not seen her for many years. If you want to know the state of her health, you should ask somebody in the house here. Miss Believer, for instance.'
Christian Gulbrandsen was staring at her very hard. 'Sometimes,' he said simply, 'it is hard to know what is the best thing to do. I wish to act for the best. I am particularly anxious that no harm and no unhappiness should come to that dear lady. But it is not easy - not easy at all.'
Mrs Strete came into the room at that moment. 'Christian, Dr Maverick wants to know if you would like to discuss anything with him.'
'No, I will wait until Lewis returns. But I will have a word with him.'
Gulbrandsen hurried out. Mildred Strete stared after him and then stared at Miss Marple. 'I wonder if anything is wrong. Christian is very unlike himself. Did he say anything?'
'He only asked me about your mother's health.'
'Her health? Why would he ask you about that?' Mildred spoke sharply, her large square face went red.
'I really don't know.'
'Mother's health is perfectly good. Surprising for a woman of her age. I hope you told him so?'
'I don't really know anything about it,' said Miss Marple. 'He asked me about her heart.'
'There's nothing wrong with Mother's heart!'
'I'm delighted to hear you say so, my dear.'
'What on earth put all these strange ideas into Christian's head?'
'I've no idea,' said Miss Marple.
مشارکت کنندگان در این صفحه
تا کنون فردی در بازسازی این صفحه مشارکت نداشته است.
🖊 شما نیز می‌توانید برای مشارکت در ترجمه‌ی این صفحه یا اصلاح متن انگلیسی، به این لینک مراجعه بفرمایید.