سرفصل های مهم
فصل 16
توضیح مختصر
زمان مطالعه

8 دقیقه

سطح

خیلی سخت
دانلود اپلیکیشن «زیبوک»
این فصل را می‌توانید به بهترین شکل و با امکانات عالی در اپلیکیشن «زیبوک» بخوانید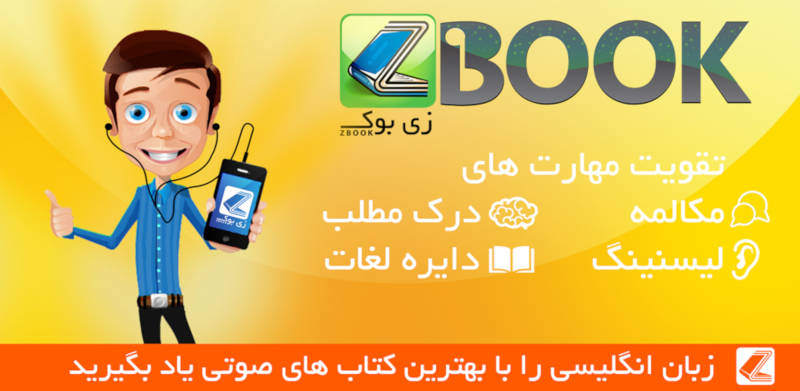 متن انگلیسی فصل
CHAPTER SIXTEEN
'Miss, is it true, Miss, there's a poisoner at work?'
Gina pushed the hair back from her face. There was paint on her cheek and on her trousers. She and her helpers had been busy on or their next theatrical production.
It was one of these helpers who was now asking the question. Ernie, the boy who had given her such valuable lessons in opening locks, was also a very good wood worker.
His eyes now were bright with pleasure. 'Everyone's talking about it,' he said. 'But it wasn't one of us, Miss. Not a thing like that. Nobody would hurt Mrs Serrocold. What poison was it, Miss?'
'I don't know what you're talking about, Ernie.'
Ernie shut one eye in a wink. 'Oh yes, Miss! Mr Alex it was who did it, so they say. He brought those chocolates down from London. But that's a lie. Mr Alex wouldn't do a thing like that, would he, Miss?'
'Of course he wouldn't,' said Gina.
'You really see life here!' Ernie said. 'Old Gulbrandsen murdered yesterday and now a secret poisoner. Do you think it's the same person doing both? What would you say, Miss, if I told you I know who it was who killed him?'
'You can't possibly know.'
'Oh, can't I? Supposing I was outside last night and saw something.'
'How could you have been out? The College is locked up at seven, after everybody has been checked in.'
'I can get out whenever I like, Miss. Locks don't mean anything to me. I can get out and walk around the grounds just for the fun of it, I can.'
Gina said, 'I wish you would stop telling lies, Ernie.'
'Who's telling lies?'
'You are. Telling stories about things you've never done at all.'
'That's what you say, Miss. You wait till the police come round and ask me all about what I saw last night.'
'Well, what did you see?'
'Ah,' said Ernie, 'wouldn't you like to know?'
Gina moved quickly to catch Ernie. Sensibly, Ernie ran off.
'The boys all seem to know about Grandma and the chocolates,' Gina told Stephen, as they walked back to the house that evening. 'And they knew about Alex's card. Surely it was stupid to put Alex's card in the box when he was actually coming here?'
'Yes, but who knew he was coming? It was a last minute decision. Probably, by the time his telegram arrived, the box was posted. And it would have been a good idea. Because he does send Carrie Louise chocolates.' He went on slowly, 'What I simply can't understand is…'
'Is why anyone would want to poison Grandma,' Gina interrupted. 'I know. I just can't believe it! Absolutely everyone loves her.'
Stephen did not answer.
Gina looked at him sharply. 'I know what you're thinking, Steve!'
'I wonder.'
'You're thinking that Walter - isn't very happy with her. But Walter would never poison anyone. The idea's laughable.' Gina went on hurriedly, 'Do you think Ernie was lying? He was pretending he was walking about in the fog last night, saying he could tell things about the murder. Do you think that might be true?'
'True? Of course not. You know he'll say anything to make himself important.'
The setting sun lit the west side of the house, with its terrace and steps leading down to the lawns.
'Is this where you stopped your car last night?' Inspector Curry asked, looking towards the house.
'Near enough,' Alex Restarick agreed. 'It's difficult to tell exactly because of the fog. Yes, I would say this was the place.'
Coming out from a covering of thick bushes, the drive turned here in a slow curve through a line of trees and then went on between the lake and the house.
'Dodgett,' said Inspector Curry.
Police Constable Dodgett started off immediately and ran as fast as he could across the lawn towards the house. Reaching the terrace, he went in by the side door. A few moments later the curtains of one of the windows were violently shaken. Then Constable Dodgett reappeared out of the garden door, and ran back to them, breathing very hard.
'Two minutes and forty-two seconds,' said Inspector Curry, holding up his stop-watch. 'They don't take long, these things, do they?' His tone was pleasantly conversational.
'I don't run as fast as your Constable,' said Alex. 'Are you timing my supposed movements?'
'I'm just pointing out that you could have done the murder. That's all, Mr Restarick.'
Alex Restarick said kindly to Constable Dodgett, who was still not breathing normally, 'I can't run as fast as you, but I believe I'm fitter.'
'I had bronchitis last winter,' said Dodgett.
Alex turned back to the Inspector. 'Seriously, in spite of trying to frighten me and watch my reactions, you can't believe I had anything to do with this?' Alex Restarick obviously found the idea very funny. 'I would not send a box of poisoned chocolates to Mrs Serrocold and put my card inside, would I?'
'That might be what we are meant to think, Mr Restarick.'
'Oh, I see. How clever. By the way, were those chocolates poisoned?'
'Yes. They contained aconitine.'
'Not one of my favourite poisons, Inspector. Personally, I prefer curare.'
'Curare has to be put into the bloodstream, Mr Restarick, not into the stomach.'
'How well informed the police are,' said Alex.
Inspector Curry looked sideways at the young man, seeing eyes that were full of laughter. A trickster with brains - that's how he would sum up Alex Restarick. In Inspector Curry's opinion, if Alex Restarick had murdered Gulbrandsen, he would be a very satisfactory criminal. But unfortunately Curry did not think he had.
'I moved the curtains as you told me, Sir,' Constable Dodgett said, having recovered his breath. 'And counted thirty. I noticed a hole in the top of the curtains. It means you would see the light in the room from outside.'
Inspector Curry said to Alex, 'Did you notice light from that window last night?'
'I couldn't see the house because of the fog. I told you. Well, the main part, that is. The gymnasium building, being closer, showed in a marvellous way. I could not see it as a solid building because of the fog, but I did see how I could use it to make a perfect illusion of dock warehouses. As I told you, I am putting on a show set in the London Docks: Ballet.'
'You told me,' agreed Inspector Curry.
'You know, because of my job I do look at things from the point of view of a theatre stage set, rather than from the point of view of reality.'
'I'm sure you do. And yet a stage set is real enough, isn't it, Mr Restarick?'
'I don't see what you mean, Inspector.'
'Well, it's made of real materials - cloth and wood and paint. The illusion is in the eye of the audience, not in the set itself. The set, as I say, is real enough, as real behind the scenes as it is in front.'
Alex stared at him. 'Now that, you know, is a very interesting comment, Inspector. It's given me an idea.'
'For another ballet?'
'No, not for another ballet. Dear me, I wonder if we've all been rather stupid?'
مشارکت کنندگان در این صفحه
تا کنون فردی در بازسازی این صفحه مشارکت نداشته است.
🖊 شما نیز می‌توانید برای مشارکت در ترجمه‌ی این صفحه یا اصلاح متن انگلیسی، به این لینک مراجعه بفرمایید.