سرفصل های مهم
فصل 14
توضیح مختصر
زمان مطالعه

8 دقیقه

سطح

ساده
دانلود اپلیکیشن «زیبوک»
این فصل را می‌توانید به بهترین شکل و با امکانات عالی در اپلیکیشن «زیبوک» بخوانید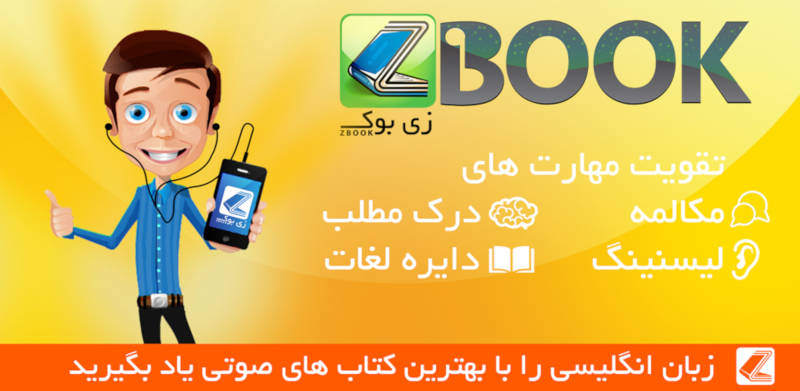 متن انگلیسی فصل
CHAPTER FOURTEEN
It was very difficult, Inspector Curry thought, to get a true understanding of someone from what other people said. Several people had described Edgar Lawson that morning, but looking at him now, Curry's own view was very different.
Edgar did not seem 'strange' to him or 'dangerous,' or 'self-important' or 'not normal'. He seemed a very ordinary and rather sad young man, sorry for himself and sorry for what he had done.
He was only too anxious to apologize. 'I've done wrong. I don't know what happened to me - really I don't. Making all that trouble - shooting off a gun. At Mr Serrocold too, who's been so good to me and so patient, too.'
He twisted his hands nervously - thin hands, with bony wrists. 'If I've got to go to prison, I deserve it. I'm guilty.'
'No charge has been made against you,' said Inspector Curry. 'According to Mr Serrocold, shooting the gun was an accident.'
'That's because he's so good. There never was a man as good as Mr Serrocold! He's done everything for me. And I repay him by acting like this.'
'What made you act as you did?'
Edgar looked embarrassed. 'I made a fool of myself.'
Inspector Curry said, 'So it seems. You told Mr Serrocold that he was your father. Was that true?'
'No, it wasn't.'
'What put that idea into your head? Did someone suggest it to you?'
'Well, it's hard to explain.'
Inspector Curry said in a kindly voice, 'Suppose you try.'
'Well, you see, I had a rather hard time as a kid. The other boys were bad to me - because I don't have a father. Mum was usually drunk and the house was always dirty, it was horrible. And then I started thinking, supposing my Dad was not just some sailor, but someone important - and I started to make up things. Then I went to a new school and I tried it once or twice, saying things. I said my father was really an officer in the Navy. I started believing it myself. I didn't feel so bad then. I thought up some other ideas. I got all mixed up. I couldn't stop telling lies.' Inspector Curry nodded. He had already seen Edgar's police record.
'Mr Serrocold took me away from all that and brought me down here. He said he needed a secretary to help him - and I did help him! I really did. Only the others laughed at me. They were always laughing at me.'
'What others? Mrs Serrocold?'
'No, she's lovely - she's always gentle and kind. No, but Gina treated me like dirt. And Stephen Restarick. And Mrs Strete thought I was just a lying little thief! So did Miss Believer!' Curry noted that he was becoming more excited. 'So you didn't find them very kind?'
Edgar said passionately, 'If I had a proper father they wouldn't have behaved like that.'
'So you took a couple of famous fathers?'
Edgar blushed red. 'I always seem to end up telling lies.'
'And finally you said Mr Serrocold was your father. Why?'
'Because that would stop them, wouldn't it? If he was my father, they couldn't do anything to me.'
'Yes. But you told him he was your enemy.'
'I know-' The boy rubbed his head. 'I got things all wrong. There are times when I don't - when I don't get things right. I get mixed up.'
'And you took the gun from Mr Hudd's room?'
Edgar looked confused. 'Did I?'
'Don't you remember where you got it?'
Edgar said, 'It was just childish stuff.'
Inspector Curry said patiently, 'How did you get the gun?'
'You just said - out of Walter's room.'
'You remember doing that now?'
'I must have got it from his room. I couldn't have got it any other way, could I?'
'I don't know,' said Inspector Curry. 'Somebody might have given it to you?'
Edgar was silent - his face blank.
'Is that how it happened?'
Edgar said passionately, 'I don't remember. I was so angry. I walked around the garden in a terrible state. I thought people were watching me, trying to hurt me. I can't understand it all now. I feel I must have been mad. I don't remember where I was and what I was doing half the time!'
'Surely you remember who told you Mr Serrocold was your father?'
Edgar gave the same blank stare. 'Nobody told me. It just came to me.'
Inspector Curry sighed. He was not satisfied. But he judged he would get no more at the moment.
As Edgar went, Inspector Curry shook his head.
'Do you think he's mad, sir?' Sergeant Lake asked.
'Much less mad than I had imagined. Come on, Lake, I want to do a thorough reconstruction of the scene in the Hall.'
'That's a fact then.' Inspector Curry was sitting at the piano. Sergeant Lake was in a chair by the window overlooking the lake.
Curry went on, 'If I'm watching the study door, I can't see you.'
Sergeant Lake rose and went quietly through the door to the library.
'All this side of the room was dark. The only lights were the ones beside the study door. No, Lake, I didn't see you go. Once in the library, you could go out through the other door to the corridor - two minutes to run along, shoot Gulbrandsen and come back to your chair by the window. And Mrs Strete, she was close to the door to the hall that leads to all the other rooms, and it's a very dark corner. She could have gone and come back. Yes, it's possible.'
Curry grinned suddenly. And I could go.' He got off the music stool and went along the wall and out through the door. Coming back, he said, 'The only person who might notice I wasn't still at the piano would be Gina Hudd. And you remember what Gina told us: "Stephen was at the piano to begin with. I don't know where he was later".'
'So you think it was Stephen?'
'I don't know who it was,' said Curry. 'It wasn't Edgar Lawson or Lewis Serrocold or Mrs Serrocold or Miss Jane Marple. But for the rest,' he sighed, 'it's probably the American. Those fused lights were a bit too convenient. And yet, you know, I like him.' The Inspector was looking down at the old-fashioned music stool. He lifted the top. 'Still, that isn't evidence…' He stopped - lying on the pages of sheet music, was a small automatic gun.
'Stephen Restarick,' said Sergeant Lake joyfully.
'Not so fast,' Inspector Curry warned him. 'I believe that's just what we're meant to think.'
مشارکت کنندگان در این صفحه
تا کنون فردی در بازسازی این صفحه مشارکت نداشته است.
🖊 شما نیز می‌توانید برای مشارکت در ترجمه‌ی این صفحه یا اصلاح متن انگلیسی، به این لینک مراجعه بفرمایید.