سرفصل های مهم
فصل 17
توضیح مختصر
زمان مطالعه

8 دقیقه

سطح

متوسط
دانلود اپلیکیشن «زیبوک»
این فصل را می‌توانید به بهترین شکل و با امکانات عالی در اپلیکیشن «زیبوک» بخوانید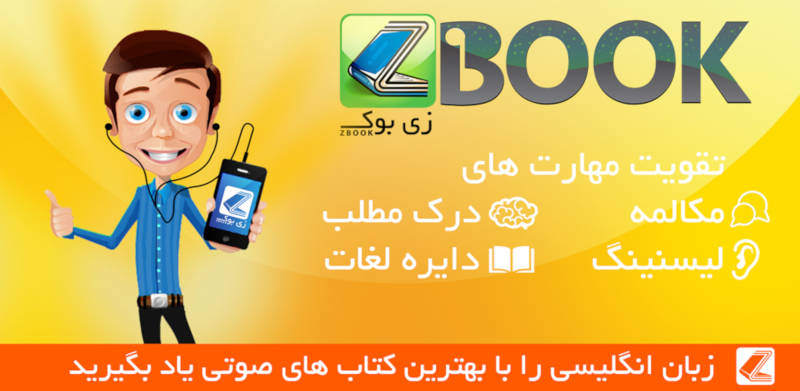 متن انگلیسی فصل
CHAPTER SEVENTEEN
'You say somebody has been trying to poison me?' Carrie Louise was simply unable to accept the idea. 'You know,' she said, 'I really can't believe it.'
Lewis said gently, 'I wish I could have protected you from this, dearest.'
She stretched out a hand to him and he took it.
Miss Marple, sitting close by, shook her head sympathetically.
'Is it really true, Jane?' Carrie Louise asked.
'I'm afraid so, my dear.'
'Then everything…' Carrie Louise stopped. She continued, 'I've always thought I knew what was real and what was not. This doesn't seem real - but it is. So I may be wrong everywhere. But who could want to do such a thing to me? Nobody in this house could want to - kill me.'
'That's what I would have thought,' said Lewis. 'I was wrong.'
'And Christian knew about it? That explains it.'
'Explains what?' asked Lewis.
'His behaviour,' said Carrie Louise. 'It was very strange, you know. Not like him. He seemed - upset about me. And he asked me if my heart was strong, and if I'd been well lately. But why not say something straight out? It's so much simpler.'
'He didn't want to cause you pain, Carrie.'
'Pain? But why - Oh, I see.' Her eyes widened. 'So that's what you believe. But you're wrong, Lewis, quite wrong. I am sure of that.'
Her husband avoided her eyes.
'I'm sorry,' said Mrs Serrocold after a moment or two. 'But I can't believe anything that has happened lately is true. Edgar shooting at you. That silly box of chocolates. It just isn't true.'
Nobody spoke.
Caroline Louise Serrocold sighed. 'I suppose,' she said, 'that I must have ignored everything but my own beliefs for a long time. Please, both of you, I think I would like to be alone. I've got to try to understand.'
Miss Marple came down the stairs and into the Great Hall to find Alex Restarick standing near the large entrance door, with his hand held out in a theatrical way.
'Come in, come in,' said Alex happily. 'I'm just thinking about last night.'
Lewis Serrocold, who had followed Miss Marple down from Carrie Louise's sitting room, crossed the Great Hall to his study and shut the door.
'Are you trying to reconstruct the crime?' asked Miss Marple with pleasure.
'No, not exactly,' Alex said. 'I was looking at the whole thing from an entirely different point of view. I was thinking of this place like it was a theatre. Just come over here. Think of it as a stage set with lights, actors entering and leaving, noises off stage. All very interesting. It wasn't all my own idea. The Inspector gave it to me. I think he's rather a cruel man. He did his best to frighten me this morning.'
'And did he frighten you?'
'I'm not sure.' Alex described the Inspector's experiment and the timing of the performance of the breathless Constable Dodgett. 'Time,' he said, 'is so very misleading. You think things take such a long time, but really, of course, they don't.'
'No,' said Miss Marple. What had Carrie Louise meant, she wondered, when she had said to her husband, 'So that's what you believe - but you're wrong, Lewis!'
'I must say that was a very clear-sighted remark of the Inspector's,' Alex's voice interrupted her thoughts. 'About a stage set being real. Made of wood and cloth and as real on the unpainted as on the painted side. "The illusion," he pointed out, "is in the eyes of the audience."'
'Like magicians,' Miss Marple said. 'They do it with mirrors is, I believe, what people say.'
Stephen Restarick came in, slightly out of breath. 'Hello, Alex,' he said. 'That little rat, Ernie Gregg, remember him? He's been telling Gina that he gets out at night and wanders about the gardens. He says he was wandering round last night and he saw something.'
Alex turned quickly. 'Saw what?'
'He says he's not going to tell. Actually I'm sure he's only trying to show off and get himself noticed. He does tell lies a lot, but I thought perhaps the police should question him.'
Alex said sharply, 'Why don't we leave him for a bit and not let him think we're too interested?'
'Perhaps - yes, I think you may be right there. This evening, perhaps.'
Stephen went on into the library.
Miss Marple, walking gently round the Hall, thinking of herself as an audience moving around a stage set, walked into Alex Restarick as he stepped back suddenly.
Miss Marple said, 'I'm so sorry.'
Alex frowned at her, said in an absent-minded sort of way, 'I beg your pardon,' and then added in a surprised voice. 'I was thinking of something else - that boy Ernie.' He made strange movements with both hands.
Then, with a sudden change of behaviour, he crossed the hall and went through the library door, shutting it behind him.
The sound of voices came from behind the closed door, but Miss Marple hardly noticed them. She was not interested in Ernie. She was sure that Ernie had seen nothing at all. She did not believe for a moment that on a cold foggy night like last night, Ernie would have used his abilities to open a lock so he could wander about in the gardens. It was most likely that he never got out at night. Showing off, that was all it had been.
'Like Johnnie Backhouse,' thought Miss Marple, who always had a parallel experience of life as an example, and all selected from the people of St Mary Mead.
"I saw you last night" had been Johnnie Backhouse's unpleasant comment to all he thought it might affect. It had been a surprisingly successful remark. So many people, Miss Marple thought, have been in places where they are anxious not to be seen!
She stopped thinking about Johnnie and concentrated on something which Alex had said, thoughts which had begun with some comments by Inspector Curry. Those remarks had given Alex an idea. Had they given her an idea, too? The same idea - or a different one?
She stood where Alex Restarick had stood. She thought to herself, 'This is not a real hall. This is only cloth and wood. This is a stage scene.' Bits of phrases flashed across her mind: illusion… in the eyes of the audience… they do it with mirrors… yards of coloured ribbon… vanishing ladies… all the show and misdirection… the magician's skill.
Something came into her mind - a picture - something that Alex had said, something that he had described to her; Constable Dodgett trying to get his breath back. Something moved in her mind and came suddenly into focus.
'Why of course!' said Miss Marple. 'That must be it.'
مشارکت کنندگان در این صفحه
تا کنون فردی در بازسازی این صفحه مشارکت نداشته است.
🖊 شما نیز می‌توانید برای مشارکت در ترجمه‌ی این صفحه یا اصلاح متن انگلیسی، به این لینک مراجعه بفرمایید.