سرفصل های مهم
فصل 12
توضیح مختصر
زمان مطالعه

8 دقیقه

سطح

ساده
دانلود اپلیکیشن «زیبوک»
این فصل را می‌توانید به بهترین شکل و با امکانات عالی در اپلیکیشن «زیبوک» بخوانید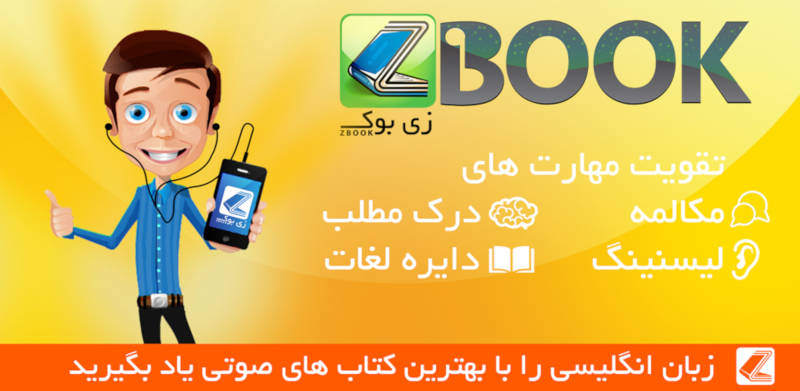 متن انگلیسی فصل
CHAPTER TWELVE
Lewis Serrocold went away, and Inspector Curry sat down and gave Miss Marple a rather knowing smile. 'So Mr Serrocold has been asking you to keep a close eye on his wife,' he said.
'Well, yes. I hope you don't mind.'
'I think it's a very good idea. Does Mr Serrocold know just how well qualified you are for the job?'
'I don't quite understand, Inspector.'
'He thinks you're just a very nice elderly lady who was at school with his wife.' He shook his head. 'We know you're more than that, Miss Marple, aren't you? You're very familiar with crime. Mr Serrocold only knows one part of it - the beginners, these juvenile delinquents. It makes me sick. There are plenty of good young men about, boys who are working hard. A good start in life would make a lot of difference to them. But there it is, honesty has to be its own reward - millionaires don't leave trust funds to help the good young people. Well, I've seen boys - and girls - with everything against them, bad homes, bad luck, every disadvantage, and they've had the determination to succeed, despite all their problems. That's the kind of person I will leave my fortune to, if I ever have one. But then, of course, I never will have a fortune. Just my pension and a nice bit of garden.' He nodded at Miss Marple. 'Superintendent Blacker told me about you last night. He said you've had a lot of experience of the bad side of human nature. Well now, let's have your view. Who killed Gulbrandsen? The American husband?'
'That,' said Miss Marple, 'would be very convenient for everybody.'
Inspector Curry smiled to himself. 'And his manner doesn't help. So, who's been poisoning Mrs Serrocold?'
'Well,' said Miss Marple, 'my first idea, human nature being what it is, is to think of the husband. Or, if it's the husband being poisoned, then the wife. That is always the first thought, don't you think, in a poisoning case?'
'I agree with you every time,' said Inspector Curry.
'But really - in this case-' Miss Marple shook her head. 'No, I cannot seriously consider Mr Serrocold. Because you see, Inspector, he really is devoted to his wife. It's very quiet, but it's genuine. He loves his wife, and I'm certain that he wouldn't poison her.'
'And he has no motive. She's given her money to him already.'
'I'm really afraid,' Miss Marple sounded rather sorry about it, 'we shall have to exclude him as a suspect.'
'No easy answer for us,' said the Inspector, smiling. 'And anyway, he couldn't have killed Gulbrandsen. It seems certain to me that whoever is poisoning Mrs Serrocold killed Gulbrandsen to prevent him talking. What we've got to decide now is who had an opportunity to kill Gulbrandsen. And our first suspect - there's no doubt about it - is young Walter Hudd. It was he who switched on a reading lamp which resulted in a fuse breaking, giving him the opportunity to leave the hall. It was while he was away from the Great Hall that the shot was heard. So that's suspect number one.'
'And suspect number two?' asked Miss Marple.
'Alex Restarick, who was alone in his car between the gate and the house and took too long getting there.'
'Anybody else?' Miss Marple leaned forward eagerly.
'Now that's where,' said Inspector Curry, 'I've got to ask you. You were there, in the Hall last night, and you can tell me who left it.'
'Yes - yes, I ought to be able to tell you - but can I? You see - the circumstances…'
'You mean that you were all listening to the argument going on in Mr Serrocold's study.'
Miss Marple nodded in complete agreement. 'Yes, we were all very frightened. Edgar Lawson really looked mad. Apart from Mrs Serrocold, who was calm, we all feared that he would hurt Mr Serrocold. He was shouting, you know, and saying the most terrible things - and what with that and with most of the lights being out - I didn't really notice anything else.'
'You mean that whilst that scene was going on, anybody could have left the Hall, shot Mr Gulbrandsen and come back again?'
'I think it would have been possible.' Miss Marple considered. 'But I can say that Mrs Serrocold did not leave - because I was watching her. It surprised me, you know, that she was able to remain so calm.'
'And the others?'
'Miss Believer went out - but I am almost sure that was after the shot. Mrs Strete? I really don't know. She was sitting behind me. Gina was over by the far window. I think she stayed there the whole time, but I cannot be sure. Stephen was at the piano, but he stopped playing when the argument began.'
'So we can only exclude those people who did not have the opportunity. That's Lewis Serrocold and young Edgar Lawson in the study, and Mrs Serrocold in the Hall. It's very unfortunate, of course, that Gulbrandsen should be shot on the same evening that this trouble happened between Serrocold and young Lawson.'
'Just unfortunate, you think?' said Miss Marple.
'Oh? What do you think?'
'I did wonder,' said Miss Marple, 'if it had been planned.'
'So that's your idea?'
'Well, everybody seems to think it very strange that Edgar Lawson's condition should suddenly get worse. He says that Churchill, Montgomery, or any famous man he happens to think of is his unknown father. But suppose somebody suggested that it is Lewis Serrocold who is really his father; Lewis Serrocold who has been working against him - that he is really the heir to Stonygates. In his weak mental state he would accept the idea - become more and more angry and then make the kind of scene he did. And what a wonderful cover that would be! Everybody would have their attention fixed on the dangerous situation - especially if somebody had thoughtfully supplied him with a gun.'
'Hmm, yes. Walter Hudd's gun.'
'Oh yes,' said Miss Marple, 'I had thought of that. But you know, Walter does not say much and he's certainly bad-tempered, but I don't think he's stupid.'
Two hours later Inspector Curry pushed back his chair, stretched himself and sighed. 'Well,' he said, 'we've cleared a lot of people.'
Sergeant Lake agreed. 'The servants are not suspects. They were together at the time.'
Curry nodded. He was tired. He had interviewed the therapists, the teachers, and the 'young delinquents' who were eating with the family that night. All their stories matched. They had all given each other alibis.
Dr Maverick had agreed with his staff, there had been no breaks in the College security. Christian Gulbrandsen could not have been killed by any of the 'young patients,' as Curry almost called them - it really was hard work holding on to good sense against the complete certainty of all these medical people.
And it was not a lot easier dealing with the family.
مشارکت کنندگان در این صفحه
تا کنون فردی در بازسازی این صفحه مشارکت نداشته است.
🖊 شما نیز می‌توانید برای مشارکت در ترجمه‌ی این صفحه یا اصلاح متن انگلیسی، به این لینک مراجعه بفرمایید.