سرفصل های مهم
فصل 07
توضیح مختصر
زمان مطالعه

18 دقیقه

سطح

سخت
دانلود اپلیکیشن «زیبوک»
این فصل را می‌توانید به بهترین شکل و با امکانات عالی در اپلیکیشن «زیبوک» بخوانید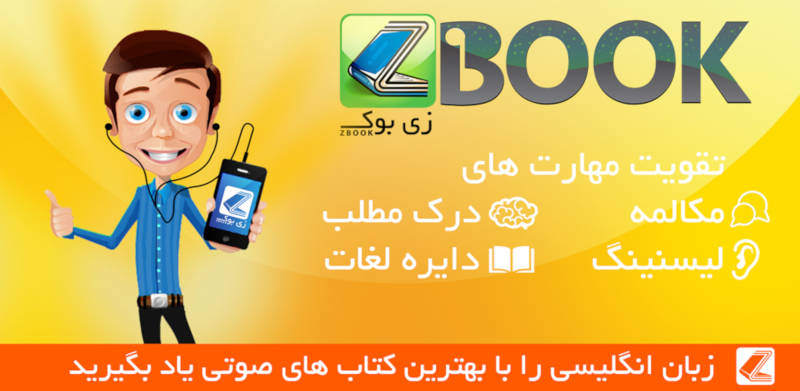 متن انگلیسی فصل
CHAPTER SEVEN
The next day seemed uneventful.
Christian Gulbrandsen spent the morning with Dr Maverick in the Institute. In the early afternoon Gina took him for a drive, and after that he asked Miss Believer to show him the gardens. It seemed to Miss Marple that he wanted a private talk with her.
The only disturbing thing happened about four o'clock. Miss Marple had gone out in the garden to take a walk before tea. Coming round some overgrown bushes she met Edgar Lawson, who was rushing along, talking to himself and who nearly ran into her.
He said, 'I beg your pardon,' but Miss Marple was startled by the strange staring expression of his eyes. 'Aren't you feeling well, Mr Lawson?'
'Well? I've had a shock - a terrible shock.' The young man gave a quick look past her, and then an uneasy look to either side. 'Shall I tell you?' He looked at her doubtfully. 'I don't know. I don't really know. I've been spied on so much.'
Miss Marple took him firmly by the arm. 'If we walk down this path - there, now, there are no trees or bushes near. Nobody can overhear.'
'No - no, you're right.' He took a deep breath, bent his head and almost whispered, 'I've made a terrible discovery.' Edgar Lawson began to shake. He was almost crying. 'I trusted someone! I believed them, but it was lies - all lies. Lies to keep me from finding out the truth. It's so cruel. You see, he was the one person I trusted, and now to find out that all the time he's been my enemy! It's he who put spies to watch me. But he can't get away with it any more. I shall speak out. I shall tell him I know what he has been doing.'
'Who is "he"?' demanded Miss Marple.
Edgar Lawson stood up straight. 'My father.'
'Montgomery - or do you mean Winston Churchill?'
Edgar gave her a disapproving look. 'They let me think that - just to keep me from learning the truth. But I know now. I've got a friend - a real friend who tells me the truth. Well, my father will have to face me. I'll throw his lies in his face! We'll see what he's got to say to that.' And suddenly Edgar ran off.
Her face serious, Miss Marple went back to the house.
'We're all a little mad,' Dr Maverick had said.
But it seemed to her that in Edgar's case it went further than that.
Lewis Serrocold arrived back at six-thirty. He stopped the car at the gates and walked to the house through the gardens. From her window, Miss Marple saw Christian Gulbrandsen go out to meet him and the two men turned to walk along the terrace and back.
Miss Marple had been careful to bring her bird-watching binoculars with her. She noticed, before lifting the binoculars to her eyes, that both men were looking very worried. Miss Marple leant out a little farther. Bits of conversation reached her now and then. If the men looked up, it would be obvious that an enthusiastic bird watcher had her attention fixed far away from their conversation.
'… how to save Carrie Louise from knowing…' Gulbrandsen was saying.
The next time they passed below, Lewis Serrocold was speaking, '… if it can be kept from her. I agree that we must consider her…'
Other faint words came to the listener.
'… really serious…'
'… too big a responsibility to take…'
'… we should take outside advice…'
Finally Miss Marple heard Christian Gulbrandsen say, 'It is getting cold. We must go inside.'
Miss Marple drew her head in through the window. Whatever was wrong at Stonygates, it definitely affected Carrie Louise.
Dinner that evening was very quiet. Both Gulbrandsen and Lewis were deep in their own thoughts. When they moved into the Hall afterwards, Christian said he had an important letter to write. 'So if you will forgive me, dear Carrie Louise, I will go to my room.'
He left the Great Hall by the door which led past the main staircase and along a corridor, at the end of which was the guest room and bathroom.
When he had gone Carrie Louise said, 'Aren't you going down to the theatre tonight, Gina?'
The girl shook her head. She went over and sat by the window overlooking the front drive.
Stephen sat down at the grand piano and started playing very quietly - a sad little tune. The teachers and Dr Maverick said goodnight and left. As Walter turned on a reading lamp, there was a loud bang and half the lights went out.
He growled. 'That damn switch is faulty. I'll go and put a new fuse in.'
He left the Hall and Carrie Louise said quietly, 'Walter's so clever with electrical things. You remember how he fixed that toaster?'
'Has mother taken her medicine?' Mildred asked.
Miss Believer looked annoyed. 'I completely forgot.' She jumped up and went into the dining room, returning with a glass of rose-coloured medicine.
Carrie Louise held out her hand. 'It's such horrible stuff and nobody lets me forget it,' she said, making a face.
And then, unexpectedly, Lewis Serrocold said, 'I don't think you should take it tonight, my dear. I'm not sure it's really good for you.'
Quietly, but with that controlled energy always so obvious in him, he took the glass from Miss Believer and put it down on the table.
'Really, Mr Serrocold,' Miss Believer said, 'I can't agree with you. Mrs Serrocold has been very much better since…'
She broke off as the front door was pushed violently open with a bang. Edgar Lawson came into the big hall as if he were a star performer making a grand entry.
He stood in the middle of the floor and said dramatically, 'So I have found you, my enemy!'
He said it to Lewis Serrocold.
Mr Serrocold looked amazed. 'Why, Edgar, what is the matter?'
'You can say that to me - you! You who know! You've been lying to me, spying on me, working with my enemies against me.'
Lewis took him by the arm. 'Now, now, my dear boy, don't excite yourself. Tell me all about it quietly. Come into my study.'
He led him across the Hall and through a door on the right, closing it behind him. Then there was the sound of a key being turned in the lock.
Miss Believer looked at Miss Marple, the same idea in both their minds. It was not Lewis Serrocold who had turned the key.
Miss Believer said quickly, 'That young man is about to lose control of himself. It isn't safe.'
Mildred said, 'He's unbalanced - and ungrateful. You ought to have him locked up, Mother.'
With a sigh Carrie Louise said, 'There's no harm in him really. He's very fond of Lewis.'
Miss Marple looked at her curiously. There had been no fondness in Edgar's expression, very far from it.
Gina said sharply, 'Edgar was holding something in his pocket.'
Stephen stopped playing.
'I think you know,' Miss Marple said, 'it was a gun.'
From behind the door of Lewis's office the sound of voices was clear and loud. Edgar Lawson shouted while Lewis Serrocold's voice stayed calm.
'Lies, lies, all lies. You're my father. I'm your son. You've deprived me of my rights. I should own this place. You hate me - you want to get rid of me!'
There was a calming sound from Lewis and then the hysterical voice screamed out horrible swear words. Edgar seemed to be losing control of himself. Occasional words came from Lewis, 'Calm - just be calm - you know none of this is true.' But they seemed to anger the young man further.
Everyone in the Hall was silent, listening to what was happening behind the locked door of Lewis's study.
'I'll make you listen to me,' yelled Edgar. 'I'll take that superior expression off your face. I'll have revenge for all you've made me suffer.'
The other voice said sharply, 'Put that gun down!'
Gina cried, 'Edgar will kill him. He's mad. Can't we get the police?'
Carrie Louise, still unmoved, said softly, 'There's no need to worry, Gina. Edgar loves Lewis. He's just being dramatic, that's all.'
Edgar laughed then, in a way that sounded mad to Miss Marple. 'Yes, I've got a gun. You started this conspiracy against me and now you're going to pay for it.'
What sounded like a gun firing made them all jump, but Carrie Louise said, 'It's all right, it's outside - in the park somewhere.'
Edgar was screaming. 'Why don't you get down on your knees and beg for your life? I'm going to shoot, I tell you. I'm going to shoot you dead! I'm your son - your unacknowledged hated son - you wanted me hidden away, out of the world altogether, perhaps. You set your spies to follow me - you conspired against me. You, my father! My father. You went on telling me lies. Pretending to be kind to me, and all the time - all the time - You're not fit to live. I won't let you live.'
Again Edgar began screaming horrible swear words. At some point during the scene Miss Marple was conscious of Miss Believer saying, 'We must do something,' and leaving the Hall.
Edgar seemed to pause for breath and then he shouted out, 'You're going to die - to die. You're going to die now. Take that, you devil, and that!'
Two shots rang out - not in the park this time, but definitely behind the locked door.
Mildred, cried out, 'Oh no, what shall we do?'
There was a loud noise from inside the room and then the sound of slow, heavy sobbing.
Stephen Restarick marched past Miss Marple and started knocking loudly on the door. 'Open the door. Open the door,' he shouted.
Miss Believer came back into the Hall, holding several keys. 'Try these,' she said breathlessly.
At that moment the lights came on again. Stephen Restarick began trying the keys. They heard the inside key fall out as he did so.
And that wild, desperate sobbing went on.
Walter Hudd, coming lazily back into the Hall, stopped and demanded, 'What's going on?'
Mildred said tearfully, 'That awful mad young man has shot Mr Serrocold.'
'Please.' It was Carrie Louise who spoke. She got up and came across to the study door. Gently she pushed Stephen Restarick aside. 'Let me speak to him.'
She called - very softly - 'Edgar, Edgar, let me in, will you? Please, Edgar.'
They heard the key put into the lock. It turned and the door was opened.
But it was not Edgar who opened it. It was Lewis Serrocold. He was breathing hard as though he had been running - otherwise he was not affected.
'It's all right, dearest,' he said. 'It's all right.'
'We thought you had been shot,' said Miss Believer, her relief obvious.
Lewis Serrocold frowned. He said with a little show of anger, 'Of course I haven't been shot.'
They could see into the study by now. Edgar Lawson had fallen by the desk. He was sobbing and breathing heavily. The gun lay on the floor.
'But we heard the shots,' said Mildred.
'Oh yes, he fired twice.'
'And he missed you?'
'Of course he missed me,' snapped Lewis.
No, no, Miss Marple did not consider those were the right words at all. The shots must have been fired at close range.
Lewis Serrocold said irritably. 'Where's Maverick? It's Maverick we need.'
Miss Believer said, 'I'll get him. Shall I call the police as well?'
'Police? Certainly not.'
'Of course we must call the police,' said Mildred. 'He's dangerous.'
'Nonsense,' said Lewis Serrocold. 'Poor boy. Does he look dangerous?'
At that moment he looked young and helpless. His voice had lost its careful accent. 'I didn't mean to do it,' he groaned. 'I don't know what happened to me - saying all that stuff - I must have been mad. I didn't mean to. Please, Mr Serrocold, I really didn't mean to.'
Lewis Serrocold patted him on the shoulder. 'That's all right, my boy. No damage done.'
'I might have killed you, Mr Serrocold.'
Walter Hudd walked across the room and looked at the wall behind the desk.
'The bullets went in here. It must have been a near miss,' he said grimly.
'I didn't know what I was doing. I thought he'd taken away my rights. I thought…'
Miss Marple asked the question she had been wanting to ask for some time. 'Who told you that Mr Serrocold was your father?'
Just for a second a sly expression showed on Edgar's pain-filled face. It was there and gone in a second. 'Nobody,' he said. 'I just - I just thought it.'
Walter Hudd picked up the gun. 'Where the hell did you get my gun?' he demanded. 'You little thief, you took it out of my room!'
Lewis Serrocold stepped between the frightened Edgar and the angry American. 'Ah, here's Maverick. Take a look at him, will you?'
Dr Maverick came towards Edgar enthusiastically. 'This is not acceptable, Edgar. You can't do this sort of thing, you know.'
'He's mad and dangerous,' said Mildred. 'He's been shooting a gun at my stepfather.'
Edgar cried out in fear.
'Careful, please, Mrs Strete,' Dr Maverick warned.
'I'm sick of you all! I tell you this man's mad,' Mildred insisted.
Edgar pulled away from Dr Maverick and fell to the floor at Serrocold's feet. 'Help me. Help me. Don't let them take me away and lock me up. Don't let them!'
'You come with me, Edgar,' said Dr Maverick. 'You go to bed now - and we'll talk in the morning. Now you trust me, don't you?'
Rising to his feet and shaking, Edgar looked doubtfully at the young doctor and then at Mildred Strete. 'She said - I was mad.'
'No, no, you're not.'
Miss Believer came in, red faced. 'I've telephoned the police,' she said grimly.
'Jolly!' Carrie Louise cried in dismay.
Edgar began crying again.
'I told you, Jolly, I did not want the police,' Lewis Serrocold said angrily. 'This is a medical matter.'
'That may be so,' said Miss Believer. 'But I had to call the police. Mr Gulbrandsen's been shot dead.'
مشارکت کنندگان در این صفحه
تا کنون فردی در بازسازی این صفحه مشارکت نداشته است.
🖊 شما نیز می‌توانید برای مشارکت در ترجمه‌ی این صفحه یا اصلاح متن انگلیسی، به این لینک مراجعه بفرمایید.