سرفصل های مهم
فصل 01
توضیح مختصر
زمان مطالعه

12 دقیقه

سطح

متوسط
دانلود اپلیکیشن «زیبوک»
این فصل را می‌توانید به بهترین شکل و با امکانات عالی در اپلیکیشن «زیبوک» بخوانید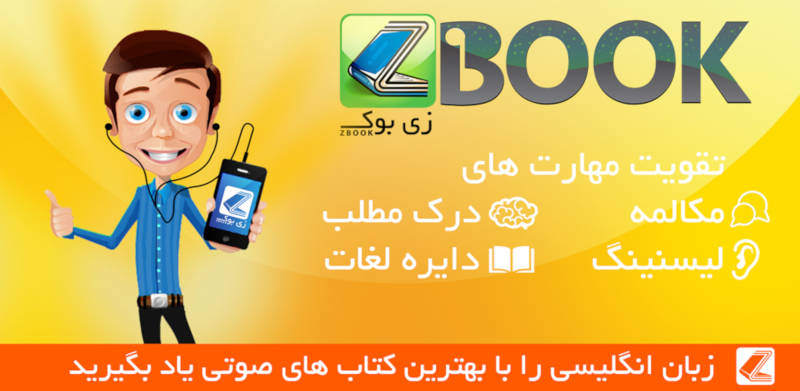 متن انگلیسی فصل
CHAPTER ONE
Ruth Van Rydock was beautifully dressed. Her face, with its expensive make-up, appeared almost girlish at a distance. Her hair was more blue than grey and perfectly styled. Everything that money could do for Mrs Van Rydock had been done.
Ruth Van Rydock smiled at her friend. 'Do you think most people would guess, Jane, that you and I are the same age?'
Miss Marple answered loyally. 'Not for a moment, I'm sure. I'm afraid, you know, that I look every day of my age!'
Miss Marple was white-haired, with a soft, pink and white wrinkled face and innocent blue eyes. She looked a very sweet old lady. Nobody would have called Mrs Van Rydock a sweet old lady.
'I guess you do, Jane,' said Mrs Van Rydock. She grinned suddenly, 'And so do I. Only not in the same way.' She sat on a silk-covered chair. 'Jane, I want to talk to you.'
Miss Marple leant forward to listen carefully. She looked out of place in this grand bedroom of an expensive hotel, dressed as she was in old-fashioned black and carrying a large shopping bag.
'I'm worried, Jane. About Carrie Louise.'
'Carrie Louise?' Miss Marple repeated. Oh, the name took her a long way back, to the exciting days before the First World War when she was a student in Florence, sharing an apartment with two American sisters. They had been very different to young Jane Marple, quietly brought up in a gentle English cathedral town. Ruth was tall and full of energy while Carrie Louise was small, delicate and dreamy, but both had that direct American way of talking and she had liked them at once.
'When did you last see Carrie Louise, Jane?'
'Oh! Not for many years. Of course we still send cards at Christmas.'
Such a strange thing, friendship! She, young Jane Marple, and the two Americans, had separated after school, and yet the old affection was still there. And it was strange that Ruth, whose home - or rather homes - had been in America, was the sister Jane had seen more often. No, perhaps not strange. Every year or two Ruth had come over to Europe, rushing from London to Paris, on to the Riviera, and back again, but she always saw her old friends. There had been many affectionate meetings like this one.
However, Jane had not seen Carrie Louise for twenty years, although Carrie Louise lived in England. But this was natural, because when you live in the same country as an old friend, but have very different lives, you do not meet. The paths of Jane Marple and Carrie Louise did not cross. It was as simple as that.
'Why are you worried about Carrie Louise, Ruth?' asked Miss Marple.
'In a way, that's what worries me most! I don't know.'
'She's not ill?'
'She's very delicate - always has been. But no worse than usual.'
'Unhappy?'
'Oh no.'
No, it wouldn't be that, thought Miss Marple. It was difficult to imagine Carrie Louise being unhappy.
'Carrie Louise,' said Ruth Van Rydock, 'has always believed that everyone is like her: good-natured and with a kind heart. She was always the one of us who had ideals. Of course it was the fashion when we were young to have ideals - we all had them; it was the proper thing for young girls. You were going to nurse lepers. Jane, and I was going to be a nun. But we got over all that nonsense. Marriage certainly makes you face the real world. Still, marriage has worked well for me.'
That was true, thought Miss Marple. Ruth had been married three times, each time to a wealthy man, and each divorce had increased her bank balance without making her in the least bitter.
'Of course,' said Mrs Van Rydock, 'I've always been tough. I've not expected too much of men - and had no regrets. Tommy and I are still excellent friends, and Julius often asks me my opinion about business.' She frowned. 'I believe that's what worries me about Carrie Louise - she's always had a tendency, you know, to marry cranks.'
'Cranks?'
'Adults with ideals. Carrie Louise was always impressed by ideals. There she was, as pretty as can be, just seventeen and listening with her eyes wide to old Gulbrandsen, talking about his plans for the human race. He was over fifty, and she married him, a widower with a family of grown-up children - all because of his philanthropic ideas.
Miss Marple nodded thoughtfully. The name of Gulbrandsen was known internationally; a man who had earned a huge fortune and then used it to create many great charitable organizations.
'She didn't marry him for his money, you know,' said Ruth, 'I would have. But not Carrie Louise. And then he died when she was thirty-two. But then I really was happiest about Carrie Louise when she was married to Johnnie Restarick. Of course he did marry her for her money. Johnnie was lazy, and pleasure-loving, but that's so much safer than being a crank. All Johnnie wanted was to live well and for Carrie Louise to enjoy herself. That kind of man is so very safe. Give him comfort and luxury and he'll purr like a cat. I never took that theatrical designing of his very seriously. But Carrie Louise loved it - she thought it was very artistic work and wanted him to go back into the theatre, and then that terrible Yugoslavian woman got hold of him and took him away.'
'Was Carrie Louise very upset?' asked Miss Marple.
'I don't believe she was. She was absolutely sweet about it - but then she is sweet. She gave Alex and Stephen, Johnnie's sons by his first marriage, a home with her. And that Yugoslavian woman gave Johnnie a terrible six months and then, in a temper, drove him over a cliff in a car!'
Mrs Van Rydock paused. 'And what does Carrie Louise do next, but marry this man Lewis Serrocold. Another crank! Another man with ideals! Oh, he certainly loves her - but he also wants to improve everybody's lives for them. And really, you know, nobody can do that for you - you have to do it yourself.'
'I wonder,' said Miss Marple.
'Only, of course, there's a fashion in philanthropy, just like there is in clothes. It used to be "education for all" in Gulbrandsen's time. But that's out of date. The government does that now. Everyone expects education as a right - and doesn't think much of it when they get it! Juvenile delinquency is the top fashion nowadays. All these young criminals - everyone's mad about them. You should see Lewis Serrocold's eyes shine behind those thick glasses of his. Mad with enthusiasm! He is one of those men with huge willpower who likes living on a banana and a piece of toast and puts all their energies into a cause. And Carrie Louise loves it - just as she always did. But I don't like it, Jane. They've had meetings of the trustees and Stonygates is now a training establishment for juvenile criminals, full of boys who aren't normal, with psychiatrists and psychologists and occupational therapists and teachers, half of them quite mad. Cranks, the lot of them, and my little Carrie Louise is in the middle of it all!' She paused - and stared helplessly at Miss Marple.
Miss Marple said, 'But you haven't told me yet, Ruth, what you are really afraid of.'
'I tell you, I don't know! And that's what worries me. I've just been down to Stonygates and I felt there was something wrong. But I don't know if it's these young criminals, or if it's something more personal. I can't say what it is. And I want you, Jane, to go down there right away and find out exactly what is wrong.'
'Me?' exclaimed Miss Marple. 'Why me?'
'Because you know about these things, Jane. Nothing has ever surprised you, you always believe the worst.'
'The worst is so often true,' said Miss Marple.
'I can't think why you have such a poor opinion of human nature, living in that peaceful village of St Mary Mead.'
'Human nature, dear, is very much the same everywhere. The things that happen in a peaceful village would probably surprise you. It is more difficult to notice them in a city, that is all.'
'My point is that they don't surprise you. So you will go down to Stonygates and find out what's wrong, won't you?'
'But, Ruth dear, that would be most difficult.'
'No, it wouldn't. I've thought it all out. Please don't be angry with me.'
Mrs Van Rydock began a nervous explanation. 'You'll admit, I'm sure, that things have been difficult since the war, for people with small, fixed incomes - for people like you, Jane.'
'Oh yes, indeed. If it wasn't for the great generosity of my nephew Raymond, I really don't know how I would manage with money.'
'Carrie Louise knows nothing about your nephew,' said Mrs Van Rydock. 'The point, as I put it to Carrie Louise, is that it's just too bad about dear Jane. Sometimes she doesn't have enough to eat and she's much too proud to ask old friends for anything. You couldn't offer her money - but a nice long rest in lovely surroundings, with an old friend and with plenty of good food,' Ruth Van Rydock paused and then added, 'Now go on - be angry if you want.'
Miss Marple opened her blue eyes in gentle surprise. 'But why should I be angry at you, Ruth? It was a very good approach. I'm sure Carrie Louise responded.'
'She's writing to you. Honestly, Jane, you don't mind…?'
She hesitated and Miss Marple put her thoughts neatly into words. 'Going to Stonygates and pretending to be in need of charity? Not in the least. You think it is necessary - and I agree with you.'
Mrs Van Rydock stared at her. 'But why? What have you heard?'
'I haven't heard anything. It's you that I trust, Ruth.'
مشارکت کنندگان در این صفحه
تا کنون فردی در بازسازی این صفحه مشارکت نداشته است.
🖊 شما نیز می‌توانید برای مشارکت در ترجمه‌ی این صفحه یا اصلاح متن انگلیسی، به این لینک مراجعه بفرمایید.