سرفصل های مهم
فصل 03
توضیح مختصر
زمان مطالعه

14 دقیقه

سطح

خیلی سخت
دانلود اپلیکیشن «زیبوک»
این فصل را می‌توانید به بهترین شکل و با امکانات عالی در اپلیکیشن «زیبوک» بخوانید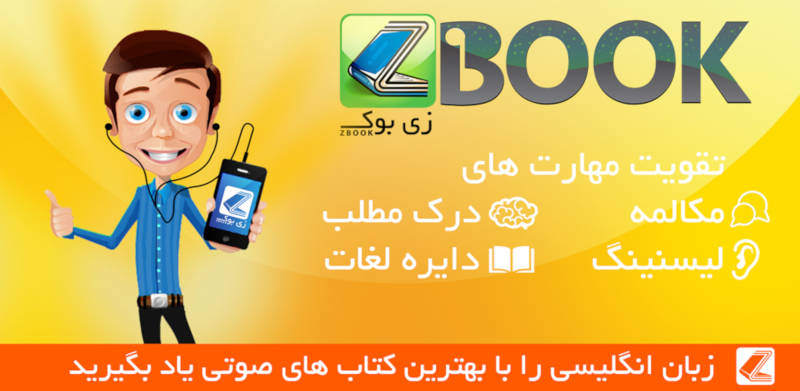 متن انگلیسی فصل
CHAPTER THREE
Miss Marple got out of the train at Market Kindle station, holding tightly a string bag and an old leather handbag and looking more poorly dressed than usual.
Miss Marple was looking around the windy station - there were no passengers or railway staff anywhere - when a young man came up to her.
'Miss Marple?' His voice had an unexpectedly dramatic quality, as though he was playing a part in a theatre. 'I've come to meet you - from Stonygates.'
The personality of this young man did not match his voice. His loud voice was meant to make him seem important, when in fact he was almost nervous.
'Oh thank you,' said Miss Marple. 'There's just this suitcase.'
The young man raised a hand at a porter who was pushing some large boxes past on a handcart. 'Bring it out, please,' he said, and added importantly, 'for Stonygates.'
'I won't be long,' the porter said cheerfully.
Miss Marple thought that the young man was not too pleased about this delay.
Taking Miss Marple towards the exit, he said, 'I'm Edgar Lawson. Mrs Serrocold asked me to meet you. I help Mr Serrocold in his work.'
He behaved as if he were a busy and important man who had, very charmingly, put important business on one side to be polite to his employer's wife. And again it was not completely successful - it had a theatrical flavour.
Miss Marple began to wonder about Edgar Lawson.
They came out of the station to where a rather old Ford was standing - just then a new two-seater Rolls Bentley came into the station yard and stopped in front of the Ford. A beautiful young woman jumped out. The fact that she wore old trousers and a simple shirt seemed somehow to make it more obvious that she was not only beautiful, but expensive.
'There you are, Edgar. I see you've got Miss Marple. I came to meet her.' She smiled brilliantly at Miss Marple, showing lovely teeth in a sunburnt face. 'I'm Gina,' she said. 'Carrie Louise's granddaughter. What was your journey like? Simply horrible? What a nice string bag. I love string bags. I'll take it and you get in.'
Edgar's face blushed red. He complained. 'Look here, Gina, I came to meet Miss Marple. It was all arranged.'
Again that wide smile. 'Oh I know, Edgar, but I suddenly thought it would be nice if I came. I'll take her with me and you can wait and bring her cases.'
She shut the door on Miss Marple, jumped in the driving seat, and they drove quickly out of the station.
Miss Marple looked back at Edgar Lawson's face. 'I don't think, my dear,' she said, 'that Mr Lawson is very pleased.'
Gina laughed. 'Edgar's such a fool,' she said. 'Always so self-important. He really thinks he is important!'
Miss Marple asked, 'Isn't he important?'
'Edgar?' There was a thoughtless cruelty in Gina's laugh. 'Oh, he's mad anyway.'
'Mad?'
'Oh, you know,' said Gina. 'Crazy. They're all mad at Stonygates. I don't mean Lewis and Grandma and me and the boys - and not Miss Believer, of course. But the others. Sometimes I feel I'm going a bit mad myself living there.'
Gina gave her a quick sideways look. 'You were at school with Grandma, weren't you?'
'Yes, indeed,' said Miss Marple, thinking of being young and struggling with English literature. 'And it is a long time since I've seen her. I wonder if I'll find her much changed.'
'She walks with a stick because of her arthritis. It's got much worse lately. Have you been to Stonygates before?'
'No.'
'The house is pretty horrible, really,' said Gina cheerfully. 'And everything's very serious, with psychiatrists everywhere. But the young criminals are fun, some of them. One showed me how to open locks with a bit of wire and one child taught me how to knock people out.'
Miss Marple considered this thoughtfully.
'It's the violent ones I like best,' said Gina. 'I don't like the mad ones so much. Of course Lewis and Dr Maverick think they're all mad - I mean they think it's because they've had a bad home life - with mothers who ran away with soldiers and all that. I don't really agree because some people have had terrible home lives and yet have managed to grow up all right.'
'I'm sure it is a difficult problem,' said Miss Marple. 'The young man who met me at the station, is he Mr Serrocold's secretary?'
'Oh Edgar hasn't got enough brains to be a secretary. He's mad, really. He used to stay at hotels and pretend he was an Air Force pilot with medals. He used to borrow money and then run off. I think he's just bad. But Lewis makes them all feel one of the family and gives them jobs to do to encourage them to be responsible. I expect we'll be murdered by one of them one of these days.' Gina laughed happily.
Miss Marple did not laugh.
They turned through some large gates where a man was standing on duty and went up a drive with bushes on both sides. The drive and gardens were not at all cared for.
Understanding Miss Marple's look, Gina said, 'It does look terrible. There were no gardeners during the war, and since then we haven't spent any money on it.'
They came round a curve and Stonygates appeared. It was huge - and as Gina had said, horrible.
'Ugly, isn't it?' said Gina affectionately. 'There's Grandma on the terrace. I'll stop here and you can go and meet her.'
Miss Marple walked along the terrace towards her old friend.
From a distance, the slim little figure looked girlish, even though she was leaning on a stick and moving slowly and painfully. It was as though a young girl was acting an old woman.
'Jane,' said Mrs Serrocold.
'Dear Carrie Louise.'
Yes, unmistakably Carrie Louise. Strangely unchanged still, although, unlike her sister, she used nothing artificial to make her look young. Her hair was grey, but it had always been silvery and had changed very little. Her skin was still pink and white, though now it was wrinkled. Her eyes still had their innocence. She had the slim figure of a girl and looked at the world with all the bright interest that her friend remembered.
'I do blame myself,' said Carrie Louise in her sweet voice, 'for letting it be so long. It has been years since I saw you, Jane dear. It's lovely that you've come here at last.'
From the end of the terrace Gina called, 'You ought to come in, Grandma. It's getting cold - and Jolly will be angry.'
Carrie Louise gave her little musical laugh. 'They all take care of me as if I was an old woman.'
'And you don't feel like one?'
'No, I don't, Jane. Even with all my pains, inside I still feel just like a young girl. Perhaps everyone does. It seems only a few months ago that we were in Florence. Do you remember Fraulein Schweich and her boots?'
The two women laughed together at events that had happened nearly half a century ago. They walked together to a side door where a very thin elderly lady met them. She had a proud nose, a short haircut and wore thick well-made clothes. She said fiercely, 'It's so bad of you, Carrie Louise, to stay out so late. You just do not take care of yourself. What will Mr Serrocold say?'
'Please don't be angry, Jolly,' said Carrie Louise.
She introduced Miss Marple. 'This is Miss Believer, who is simply everything to me. Nurse, secretary, housekeeper and very faithful friend.'
Juliet Jolly Believer sniffed, and the end of her big nose turned rather pink, a sign of emotion. 'I do what I can,' she said in her deep voice. 'This is a very unorganized household. You simply cannot arrange any kind of routine.'
'Darling Jolly, where are you putting Miss Marple?'
'In the Blue Room. Shall I take her up?' asked Miss Believer.
'Yes, please do, Jolly. And then bring her down to tea in the Hall.'
The Blue Room had heavy curtains of a rich blue that must have been, Miss Marple thought, fifty years old. The furniture was big and solid. Miss Believer opened a door into a bathroom. This was unexpectedly modern.
'John Restarick had ten bathrooms put into the house,' Miss Believer explained. 'That's about the only thing that's ever been modernized. Do you want a wash before tea?'
Miss Believer took Miss Marple down the big grim staircase and across a huge dark hall and into a room where bookshelves went up to the ceiling and a big window looked out over a lake.
Carrie Louise was standing by the window and Miss Marple joined her.
'What a large house this is,' said Miss Marple. 'I feel quite lost in it.'
'Yes, there were fourteen living rooms - all huge. What can people do with more than one living room? And all those huge bedrooms - so much unnecessary space.'
'You haven't had it modernized?'
Carrie Louise looked surprised. 'No. Those things don't matter, do they? There are so many things that are much more important. We've just kept the Great Hall and the nearest rooms. But the East and West wings have been divided up, so that we have offices and bedrooms for the teaching staff. The boys are all in the College building - you can see it from here.'
Miss Marple looked out to where large red brick buildings showed through some trees. Then her eyes fell on something nearer, and she smiled. 'What a beautiful girl Gina is,' she said.
Carrie Louise's face lit up. 'Yes, isn't she?' she said softly. 'It's so lovely to have her back here again. I sent her to America at the beginning of the war - to Ruth. Poor Ruth! She was so upset about Gina's marriage. But I don't blame her. Ruth doesn't realize, as I do, that the old class differences are gone - or are going. Gina was doing her war work - and she met this young man, Walter Hudd. He was a Marine and had a very good war record. And a week later they were married. It was all far too quick, of course - there was no time to find out if they were really suited to each other - but that's the way of things nowadays. We may think young people are unwise, but we have to accept their decisions. Ruth, though, was terribly upset.'
'She didn't think the young man was suitable?'
'He came from the Midwest of America and had no money and no profession. He wasn't Ruth's idea of what was right for Gina. However, the thing was done. I was so pleased when they accepted my invitation to come over here. There's so much going on here - jobs of every kind. If Walter wants to make a start in medicine or get a degree or anything, he could do it in this country. After all, this is Gina's home. It's delightful to have her back.'
Miss Marple nodded and looked out of the window again at the two young people standing near the lake. 'They're a very handsome couple, too,' she said. 'I'm not surprised Gina fell in love with him!'
'Oh, but that isn't Walter. That's Steve - the younger of Johnnie Restarick's two boys. Steve is in charge of our Drama now. We have a theatre, you know, and plays - we encourage all the arts. Lewis says that so much of this juvenile crime is due to showing-off: most of the boys have had such an unhappy home life that their crimes make them feel like heroes. We encourage them to write their own plays and act in them and design and paint their own scenery. Steve is in charge of the theatre. It's wonderful, he's so enthusiastic.'
'I see,' said Miss Marple.
She did see very clearly the handsome face of Stephen Restarick as he stood talking eagerly to Gina. Gina's face she could not see, but there was no mistaking Stephen's expression. 'I suppose you realize, Carrie Louise,' said Miss Marple, 'that he's in love with her.'
'Oh no-' Carrie Louise looked troubled. 'I do hope not.'
مشارکت کنندگان در این صفحه
تا کنون فردی در بازسازی این صفحه مشارکت نداشته است.
🖊 شما نیز می‌توانید برای مشارکت در ترجمه‌ی این صفحه یا اصلاح متن انگلیسی، به این لینک مراجعه بفرمایید.