سرفصل های مهم
فصل 06
توضیح مختصر
زمان مطالعه

15 دقیقه

سطح

ساده
دانلود اپلیکیشن «زیبوک»
این فصل را می‌توانید به بهترین شکل و با امکانات عالی در اپلیکیشن «زیبوک» بخوانید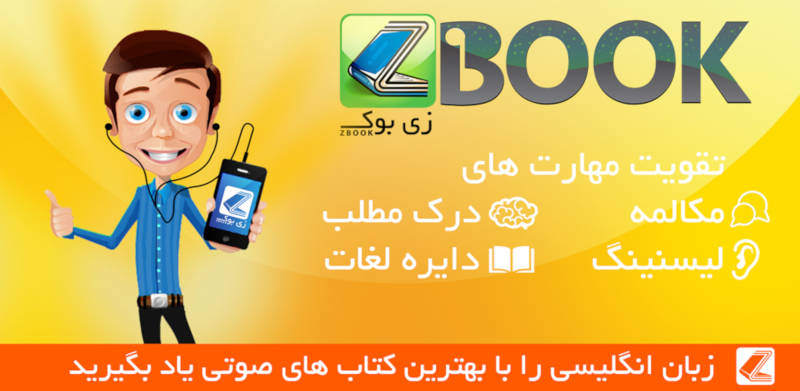 متن انگلیسی فصل
CHAPTER SIX
Pip and Emma
Miss Blacklock listened to Craddock this time with more attention. She understood what he was telling her about the door.
'You see what this means,' said the Inspector. 'When the lights went out, anybody in the room the other night could hurry out of that door, come behind Rudi Scherz and fire at you.'
'Without being seen or heard or noticed?'
'Yes. Remember that when the lights went out, people moved around and were very confused. And they could see nothing except the blinding light of the torch.'
Miss Blacklock said slowly, 'And you think one of those people - one of my nice, ordinary neighbours - left the room and tried to murder me? Me? But why?
'I've a feeling that you must know the answer to that question, Miss Blacklock. Who inherit - sour money after your death?'
Miss Blacklock said rather unwillingly, 'Patrick and Julia. But I don't believe Patrick and Julia would plan to murder me. And at the moment I don't have very much to leave them. One day I might be worth murdering, but not now.'
'What do you mean, Miss Blacklock?' said Craddock.
'Well, one day I may be a very rich woman. You may not know it, but for more than twenty years I was secretary to Randall Goedler.'
Craddock was interested. Randall Goedler had been a big name in the world of business. He had died, if Craddock remembered correctly, in 1937 or 1938.
'He was very rich, wasn't he?' asked Craddock.
'Yes, and he had no children. He left his money to his wife during her lifetime, and after her death, to me. You see, when Randall was starting out on his career, he needed money for a business deal. I had a little money of my own, and I lent it to him. The deal was successful and he became very rich. After that, he treated me like a partner.' Miss Blacklock sighed. 'Then my father died. I had to give up work and go and look after my sister, who was an invalid. Randall died a couple of years later. He left all his money to his wife, Belle. But in his will he stated that if Belle dies before me, I inherit everything. Belle is really a very sweet person, and she was delighted about it. She lives up in Scotland. I haven't seen her for years. You see, I went with my sister to a special hospital in Switzerland just before the war. She died out there. I only came back to England just over a year ago.'
'You said you might be a rich woman very soon. How soon?'
4 heard from the nurse who looks after Belle that Belle is very ill. She may die in a few weeks' time. So you see, Inspector, if Patrick and Julia had wanted to kill me to get my money, they'd be crazy not to wait for a few more weeks.'
'Yes, Miss Blacklock, but what happens if you die before Mrs Goedler? Who inherits the money then?'
'I've never really thought. Pip and Emma, I suppose…'
Craddock stared, and Miss Blacklock smiled.
'They're the children of Randall Goedler's only sister, Sonia. Randall had quarrelled with his sister. She married a man who Randall thought was a criminal. His name was Dmitri Stamfordis. Sonia wrote to Belle after her marriage, telling her that she was extremely happy, and had just had twins. She called them Pip and Emma. The lawyers told Randall that he had to name someone else in his will because I might die before Belle. So he put down Sonia's children's names, only because he couldn't think of anyone else.'
The Inspector looked very serious.
'So if you had been killed the other night,' he said, 'there are two people in the world - Pip and Emma - who would become very rich. These two have a very strong motive for killing you. How old would this brother and sister be?'
'Let me think… I suppose about twenty-five or twenty-six.'
'I think somebody shot at you with the intention of killing you. I think it's possible that the same person may try again. I would like you to be very very careful, Miss Blacklock.'
Inspector Craddock went to see Phillipa Haymes again in the garden at Dayas Hall. He looked at her closely. She was a good- looking girl, with pale blonde hair and a rather long face. Her eyes were very blue and steady, and told you nothing at all. The sort of girl, he thought, who would keep a secret well.
'I'm sorry to trouble you again at work, Mrs Haymes,' he said. 'But a certain statement has been made to me about you.'
Phillipa looked a little surprised.
'You told me, Mrs Haymes, that this man, Rudi Scherz, was quite unknown to you? That when you saw him there, dead, it was the first time you had seen him. Is that right?'
'Certainly. I had never seen him before.'
'You did not, for example, have a conversation with him in the summerhouse of Little Paddocks?'
'In the summerhouse?'
He was almost sure he heard a note of fear in her voice.
'Yes, Mrs Haymes. I am told that you had a conversation with this man, Rudi Scherz, and that he asked you where he could hide. You replied that you would show him - and the time, a quarter-past six, was definitely mentioned.'
There was a moment's silence. Then Phillipa laughed.
'I don't know who told you that,' she said. 'But I can guess. It's a very silly story. For some reason, Mitzi dislikes me.'
'So it's not true?'
'Of course it's not true… I never met or saw Rudi Scherz in my life, and I was nowhere near the house that morning. I was over here, working.'
Inspector Craddock said, very gently, 'Which morning?'
'Every morning. I'm here every morning.' She added, 'It's no good listening to what Mitzi tells you. Everyone knows that she tells lies all the time.'
Later, Craddock was talking to Sergeant Fletcher.
'So there are two young women with different stories,' he said. 'Which one should I believe?'
'Everyone agrees that this foreign girl tells lies,' said Sergeant Fletcher. 'So if I were you, I would believe Mrs Haymes.'
Qraddock remembered Phillipa Haymes's steady blue eyes and the way she had said that morning very quickly. But he had not told her whether the conversation in the summerhouse had taken place in the morning or the afternoon.
And there had been fear in Phillipa's voice as she asked: 'In the summerhouse?'
He decided to keep an open mind on the subject.
Inspector Craddock went to see Miss Marple while she was staying with Bunch Harmon at the vicarage for a few days. They sat outside in the garden. But although it was sunny and peaceful, Inspector Craddock felt afraid - afraid for Miss Marple.
'Don't go around asking too many questions,' he said suddenly. 'I've a feeling - I have really - that it isn't safe.'
Miss Marple smiled a little.
'But we old women always ask questions,' she said. 'If we ask questions, it helps us to find out if people are who they say they are. Because that's what's worrying you, isn't it? The world has changed so much since the war. Fifteen years ago, everyone in a village like Chipping Cleghorn knew who everyone else was. But now every village is full of people who have just moved there. And you only know about them from what they tell you. But nobody knows any more who anyone really is.'
And that, thought Craddock, was exactly what was troubling him. He didn't know. Because of the oiled door, Craddock knew that somebody in Letitia Blacklock's sitting-room was not the pleasant friendly country neighbour he or she pretended to be.
And because of that, he was afraid for Miss Marple, who was old and weak and who noticed things. He could check all Miss Blacklock's relatives and neighbours, but it would take time. And he didn't have time, because Belle Goedler was dying.
He felt very worried, and told Miss Marple about Randall Goedler and about Pip and Emma.
'Perhaps they don't exist,' he said. 'Perhaps they're living in
Europe somewhere. On the other hand, one of them may be here in Chipping Cleghorn. They're about twenty-five years old, those cousins of hers… I wonder when she saw them last -'
Miss Marple said gently, to find out for you, shall I? It will be quite simple, Inspector, you really need not worry.'
Pip and Emma, thought Craddock, Pip and Emma. That attractive young man, the girl with the cool stare…
He said, 'I may find out something more about them in the next forty-eight hours. I'm going up to Scotland to see Mrs Goedler. She may know a lot more about them.'
'Good,' said Miss Marple. 'I hope you've warned Miss Blacklock to be careful?'
'I've warned her, yes. And remember… I've warned you.'
'I can take care of myself, Inspector,' said Miss Marple.
Mrs Harmon took Miss Marple to tea at Miss Blacklock's house.
'Hold-ups must be very, very frightening,' said Miss Marple. 'How did the burglar get in?'
'Well, I'm afraid we don't lock our doors much.'
'Oh, Letty!' cried Miss Bunner. 'I forgot to tell you. The Inspector opened the second sitting-room door this morning - the one that's never been opened - the one over there. He hunted for the key and said the door had been oiled.'
She paused, her mouth open. Miss Blacklock had been signalling to her to be quiet, but it was too late.
'Oh, Lotty, I'm so - sorry - I mean, oh, I'm so sorry, Letty - oh, dear, how stupid I am.'
'It doesn't matter,' said Miss Blacklock, but she was annoyed. 'But Inspector Craddock probably doesn't want that to be talked about. You do understand, don't you, Mrs Harmon?'
'Oh, yes,' said Bunch. 'We won't say anything, will we, Aunt Jane. But I wonder why he - Oh! I know! Of course, if that door could open too, perhaps someone went out of there in the dark and did the hold-up. But of course they didn't - because it was the man from the Royal Spa Hotel. Or wasn't it?… No, I don't understand at all.'
'Did it all happen in this room, then?' asked Miss Marple.
At once Dora Bunner and Bunch started to tell her about the shooting. Then "Patrick came in and good-naturedly joined in the story. He even acted out the part of Rudi Scherz.
And Aunt Letty was there - in the corner by the small table… Go and stand there, Aunt Letty.'
Miss Blacklock obeyed, and then Miss Marple was shown the actual bullet holes.
'I was just going to offer my guests cigarettes -' Miss Blacklock pointed to the big silver cigarette-box on the table.
'That's a lovely table,' said Miss Marple politely. 'And what a very pretty lamp on it.'
'Isn't it delightful? There's a pair of them. The other's in the spare bedroom, I think.'
'I do like nice things,' said Miss Marple. 'So many memories. In photographs too, of course. I like to keep all the pictures of my nephews and nieces as babies - and then as children - and adults. I expect your aunt has many photographs of you,' she said, turning to Patrick.
'Oh, we're only cousins,' said Patrick. 'We're not close.'
'I believe your mother did send me one of you as a baby, Pat,' said Miss Blacklock. 'But I'm afraid I didn't keep it.'
'These days one often doesn't know one's younger relations at all,' said Miss Marple.
'You've got a wonderful book of old photos,' said Julia. 'Do you remember, Aunt Letty, we looked through it the other day. The hats were so funny!'
'Never mind, Aunt Letty,' said Patrick. 'In thirty years' time, Julia will look at photos of herself and think they're funny.'
'Did you do that deliberately?' asked Bunch, as she and Miss Marple were walking home. 'Talk about photographs, I mean?'
'Well, my dear, it is interesting to know that Miss Blacklock didn't know either of her two young relatives by sight… Yes - I think Inspector Craddock will be interested to hear that.'
مشارکت کنندگان در این صفحه
تا کنون فردی در بازسازی این صفحه مشارکت نداشته است.
🖊 شما نیز می‌توانید برای مشارکت در ترجمه‌ی این صفحه یا اصلاح متن انگلیسی، به این لینک مراجعه بفرمایید.