سرفصل های مهم
فصل 08
توضیح مختصر
زمان مطالعه

24 دقیقه

سطح

ساده
دانلود اپلیکیشن «زیبوک»
این فصل را می‌توانید به بهترین شکل و با امکانات عالی در اپلیکیشن «زیبوک» بخوانید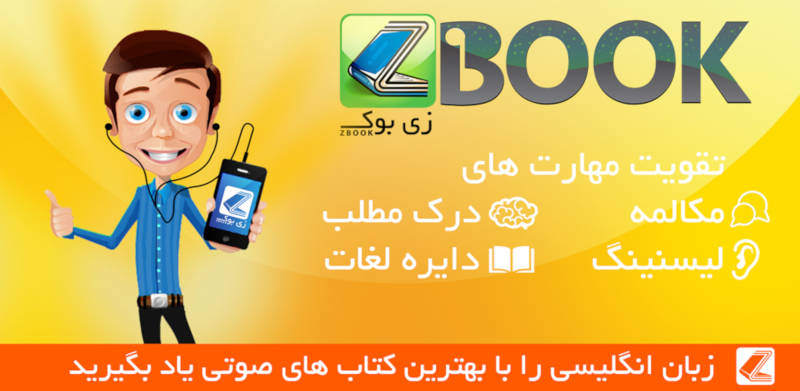 متن انگلیسی فصل
CHAPTER EIGHT
Memories of the Past
Inspector Craddock took the night train to Scotland. A car was waiting to meet him, and took him to Belle Goedler's house. He was served breakfast, and then a tall, middle-aged woman in a nurse's uniform came in. She introduced herself as Sister McClelland.
'Mrs Goedler is ready to see you,' she said. 'I'd better warn you about what will happen. She will talk and enjoy talking and then - quite suddenly - she will become very tired. In preparation for your visit, I've given her a drug to keep her awake. When she gets tired, send for me.'
'How exactly is Mrs Goedler's health?' asked Craddock.
'She's dying. She only has a few more weeks to live.'
Craddock was shown into a large bedroom where a fire was burning. An old lady lay in a bed. There were lines of pain on her face, but also lines of sweetness. And there was, Craddock noticed, a surprisingly playful look in her blue eyes.
'Well,' she said 'it's not often that I receive a visit from the police. I hear Letitia Blacklock wasn't much hurt by the attempt to take her life. How is my dear Blackie? It's a long time since I've seen her… I suppose you want to ask about the money?'
'Why did your husband leave his money like that?'
'You mean, why did he leave it to Blackie? Not for the reason you've probably been thinking.' The playful look in Mrs Goedler's eyes grew brighter. 'Randall-was never in love with her, and she wasn't with him. I think Randall thought of Blackie as a kind of younger brother. He depended on her judgement, which was always excellent. Letitia Blacklock would never do anything that was dishonest. She's a very fine character. I've always admired her. Her sister was an invalid. She never saw people or went out. So when the girls' father died, Letitia gave up her job to go home and look after her. Randall was angry, but it made no difference.'
'How long was that before your husband died?'
'A couple of years, I think. Randall made his will before she left the company, and he didn't change it. He said to me, "We've no one of our own."'
'But that's not quite true, is it, Mrs Goedler?' said Craddock. 'He had a sister.'
'Oh, Sonia. But they quarrelled years ago. He didn't like the man she married - Dmitri Stamfordis. Randall said he was a criminal. But Sonia was madly in love with him.'
'And Randall and Sonia never made up their quarrel?'
'No. She was angry because he had tried to prevent the marriage. But I got a letter from her about eighteen months afterwards. She wrote from Budapest. She told me to tell Randall that she was extremely happy and that she'd just had twins. She intended to call them Pip and Emma. Then she went right out of our lives. But I persuaded Randall to put Pip and Emma's names into his will if Blackie had an accident and died before me. He wasn't happy about it, but he did do that.'
'And since then,' Craddock said slowly, 'you've heard nothing of Sonia or her children?'
'Nothing - they may be dead - they may be - anywhere.'
They might be in Chipping Cleghorn, thought Craddock.
Suddenly a look of fear came into Belle Goedler's eyes. She said, 'Don't let them hurt Blackie… You must look after Blackie…' Her voice went quiet.
Later Craddock asked Sister McClelland, 'Does Mrs Goedler have any old photographs?'
'I'm afraid there's nothing,' said the nurse. 'All her personal papers and furniture were burned in a fire during the war.'
So that was that, Craddock thought. But he felt his journey to Scotland had not been a waste of time. He had made some progress with the case.
'Sonia Goedler was a rich woman when she got married, but perhaps things changed,' he thought. 'Perhaps Pip and Emma came to England and learned about the contents of their uncle's will, and about Miss Letitia Blacklock. Then they found out about Randall Goedler's widow. She's an invalid, living up in Scotland, and she hasn't long to live. If Letitia Blacklock dies before her, they will get a lot of money. They'd find out where Letitia Blacklock is living. And they'd go there - but not as themselves… I'm sure that Pip, or Emma, or both of them, are in Chipping Cleghorn now.'
In the kitchen at Little Paddocks, Miss Blacklock was giving instructions to Mitzi.
'It's Miss Bunner's birthday, and some people will be coming to tea. I want you to make some nice sandwiches and that special chocolate cake of yours.'
'You mean the rich one?' asked Mitzi. She smiled. 'Delicious, these English people will say - delicious…' Suddenly her face grew sad. 'Mr Patrick called it Delicious Death. My cake!'
'He only meant,' said Miss Blacklock, 'that it was worth dying to eat such a cake.'
'Well, I do not like that word - death. They are not dying because they eat my cake - no, they feel much, much better…'
Miss Blacklock left the kitchen. Dora Bunner was outside.
'Edmund Swettenham just phoned,' she said. 'He wished me a happy birthday and said he was bringing me a pot of honey as a present. And Miss Hinchcliffe-is bringing some eggs.'
'And there's a lovely box of chocolates from Julia,' said Miss Blacklock. 'Let's go and feed the hens.'
'What do I see in front of me?' cried Patrick excitedly as everyone sat down around the dining-room table. 'Delicious Death.'
'Shh!' said Miss Blacklock. 'Don't let Mitzi hear you. She doesn't like you calling her cake by that name.'
'But it is Delicious Death. Is it Bunny's birthday cake?'
'Yes, it is,' said Miss Bunner. 'I really am having the most wonderful birthday.' Her cheeks were red with excitement.
Everyone ate the good things on the tea table.
'I feel slightly sick,' said Julia as they got up. 'It's that cake. I remember I felt just the same last time. It's so rich.'
'Have you got a new gardener?' asked Miss Hinchcliffe as they returned to the sitting-room. 'I saw a man near the henhouse.'
'That's our detective,' said Julia. 'He's protecting Aunt Letty.'
'But surely it's all finished now,' cried Mrs Easterbrook.
'No,' said Edmund Swettenham. 'Someone wants to murder her at the first opportunity.'
'Oh, don't say that, Mr Swettenham.' Dora Bunner began to cry. 'I'm sure nobody here could want to kill dear, dear Letty.'
'It was just a joke,' said Edmund hurriedly, turning red.
'Shall we listen to the six o'clock news?' asked Phillipa.
Patrick whispered to Julia, 'We need Mrs Harmon here. She would be sure to say in that high voice, "I suppose somebody is still waiting for the chance to murder you, Miss Blacklock?'"
'I'm glad she and Miss Marple couldn't come,' said Julia. 'That old woman can't keep her nose out of other people's business.'
After the guests had gone home, Miss Blacklock said, 'Did you enjoy yourself, Bunny?'
'Oh, I did. But I've got a terrible headache. I'll go and lie down, I think. I'll take a couple of aspirins and have a nice sleep.' A few minutes later, Dora came downstairs again. 'I can't find my aspirin,' she said.
'Well, take some of mine, dear,' said Miss Blacklock. 'They're by my bed.' Miss Bunner went upstairs again. 'She's had a lot of excitement today, and it isn't good for her,' said Miss Blacklock.
'But I really think she's enjoyed herself!'
'Phillipa, my dear, I want to talk to you,' said Miss Blacklock when they were alone.
'Yes, Miss Blacklock?' Phillipa looked up in slight surprise. 'I've noticed that you've looked worried recently. I know you get anxious sometimes about your boy's education. That's why I want to tell you something. I drove into Milchester this afternoon to see my lawyer. I thought I'd like to make a new will. Apart from what I'm leaving to Bunny, everything goes to you.'
'What?' Phillipa turned round quickly. Her eyes stared. 'But I don't want it - really, I don't… Why to me?'
'Perhaps,' said Miss Blacklock, 'because there's no one else.'
'But there's Patrick and Julia. They're your relations.'
'Yes, there's Patrick and Julia.' There was a strange note in Miss Blacklock's voice. 'But they're not close relations. They have no claim on me. I've become fond of you, Phillipa - and there's the boy… You won't get very much if I die now - but in a few weeks-time it might be different.' Her eyes met Phillipa's steadily. 'But you're not going to die!' cried Phillipa. 'Not if I can avoid it by being careful,' said Miss Blacklock. She left the room quickly. Phillipa heard her speaking to Julia in the hall. Then Julia came into the sitting-room. There was a cold, unfriendly look in her eyes.
'You've done very well for yourself, haven't you, Phillipa?'
'So you heard-?'
'Yes. I think that I was meant to hear. Our Letty's no fool… Well, if anyone murders her now, you'll be the main suspect.'
'But it would be stupid to kill her now when - if I waited-'
'So you do know about old Mrs What's-her-name dying up in Scotland?'
'I don't want to take anything away from you and Patrick.'
'Don't you, my dear? I'm sorry - but I don't believe you.'
When Inspector Craddock got back to Milchester, he went to make his report to Rydesdale. Rydesdale listened carefully.
'Patrick and Julia are the right age to be Pip and Emma, sir,' said Craddock.
'Yes, but we've been checking their stories,' said Rydesdale. 'Patrick was in the Navy and his record there is real. We've also asked their mother, Mrs Simmons, who lives in France. She says that of course her son and daughter are at Chipping Cleghorn with her cousin Letitia Blacklock.'
'And Mrs Simmons is Mrs Simmons?'
'She's been Mrs Simmons for a very long time.' The Chief Constable handed a piece of paper to Craddock. 'Here's something we've found out about Mrs Easterbrook.' The Inspector read the paper with interest. 'Well,' he said, 'she's completely deceived that old fool, her husband. But it has no relationship with this business.'
'No. And here's something that concerns Mrs Haymes.' Again, Craddock read it with interest. 'I think I'll have another talk with the lady,' he said. 'You think this information may be important?' said Rydesdale.
'I think it might be.' The two men were silent for a moment. Then Craddock asked, 'What has Sergeant Fletcher been doing, sir?'
'Fletcher has been extremely active. He searched the house by agreement with Miss Blacklock, but he didn't find anything important. Then he's been thinking about who had the chance to oil that door when that foreign girl was out.'
'Who do we know was in the house when it was empty?'
'Almost everyone. Miss Murgatroyd brought a hen. Mrs Swettenham came to fetch some meat. Miss Hinchcliffe just called in. Mrs Easterbrook was taking her dogs for a walk and called to see Miss Blacklock. And the Colonel went there with a book on India that Miss Blacklock wanted to read. We don't know about Edmund Swettenham. He said he visited occasionally with messages from his mother.'
Rydesdale continued, with a slight smile, 'Miss Marple has also been active. Fletcher reports that she had morning coffee at the Bluebird Cafe. She's been to sherry with Miss Murgatroyd and Miss Hinchcliffe, and to tea at Little Paddocks. She's admired Mrs Swettenham's garden, and looked at Colonel Easterbrook's souvenirs from India.'
'She may be able to tell us if Colonel Easterbrook is a real colonel or not.'
'She'd know - I agree. He seems all right. But we'd have to check with the Indian officials.'
'We need to act quickly, sir,' said Craddock. 'Mrs Goedler is a dying woman. That means our murderer can't afford to wait. And there's another thing. He - or she - must know we're checking everybody.'
'And that takes time,' said Rydesdale with a sigh.
'So that's another reason for hurry. If Belle Goedler dies-'
He stopped as a constable entered.
'There's a phone call from Constable Legg from Chipping Cleghorn,' the constable said.
'Put him through,' said Rydesdale. He picked up the phone and his face grew very serious as he listened. He put the phone down. 'It's Dora Bunner,' he said. 'She wanted some aspirin. She took some from a bottle beside, Letitia Blacklock's bed. There were only a few pills left in the bottle. She took two and left one. The doctor's got that one and is sending it to be examined. He says it's definitely not aspirin.'
'She's dead?'
'Yes. She was found dead in her bed this morning. She died in her sleep, the doctor says. He thinks she was poisoned.'
'Aspirin pills by Letitia Blacklock's bed,' said Craddock. 'The clever, clever devil. Patrick told me that Miss Blacklock threw away a half bottle of sherry and opened a new one. She probably didn't think of doing that with an open bottle of aspirin. Who was in the house this time - within the last day or two?'
Rydesdale looked at him.
'Everybody was there yesterday,' he said. 'There was a birthday party for Miss Bunner.'
Miss Marple was waiting for Miss Blacklock in the sitting-room at Little Paddocks. She had brought a note from Reverend Harmon about the arrangements for Dora Bunner's funeral. She looked around and thought about what Dora Bunner had said in the Bluebird Cafe. Dora had said that Patrick had changed something on the lamp to make the lights go out.
What lamp? And how had he changed it? She probably, Miss Marple decided, meant the small lamp on the table by the wall. It was a figure of a shepherd which had been a candle-holder but had been made into an electric lamp. What had Dora Bunner said? 'I remember clearly that it was the shepherdess lamp. And the next day-' Certainly it was a shepherd now.
Mrs Marple remembered that when she and Bunch had come to tea, Dora Bunner had said that the lamp was one of a pair. Of course - a shepherd and a shepherdess. It had been the shepherdess on the day of the hold-up - and the next day it had been the other lamp, the shepherd. And Dora Bunner thought that Patrick had changed them. Why?
Miss Marple looked at the lamp in front of her. The flex ran along the table, then down over the edge of the table to the wall. There was a small switch half-way along the flex.
Patrick Simmons… a handsome young man, who young and older women liked. Could Patrick Simmons be 'Pip'?
The door opened and Miss Blacklock came in. She looked, thought Miss Marple, many years older. All the life and energy had gone out of her.
'I'm very sorry, interrupting you like this,' said Miss Marple. 'I've brought you a note from Reverend Harmon.'
She held it out and Miss Blacklock took it and opened it.
'Reverend Harmon is a very understanding man,' she said quietly. Her voice broke suddenly and she started to cry.
Miss Marple sat quietly.
Miss Blacklock sat up at last. Her face was wet with tears.
'I'm sorry,' she said. 'She was the only connection with the past, you see. The only one who - who remembered. Now that she's gone, I'm quite alone.'
'I know what you mean,' said Miss Marple. 'I have nephews and nieces and kind friends - but there's no one who knew me as a young girl. I've been alone for quite a long time now.'
There was the sound of a man's voice in the hall.
'That's Inspector Craddock,' said Miss Blacklock.
Craddock came in. When he saw Miss Marple, he did not look happy at all.
'Oh,' he said. 'So you're here.'
'I am going at once - at once,' said Miss Marple. 'Please don't let me be in your way.' She left the room.
'We've got to work fast,' Craddock said to Miss Blacklock. 'I've checked with Mrs Goedler. There are only a few people who would become rich from your death. First, Pip and Emma. Tell me, would you recognise - Sonia Goedler if you saw her?'
'Recognise Sonia? Of course-' She stopped suddenly. 'No,' she said slowly, 'perhaps I wouldn't. It's been a long time. Thirty years… She'd be an old woman now.'
'What was she like when you remember her?'
'Sonia?' Miss Blacklock thought for some moments. 'She was rather small, dark…'
'Tell me, do you think it's possible that Mrs Swettenham might be Sonia Goedler? Or Miss Hinchcliffe or Miss Murgatroyd?'
'Mrs Swettenham Miss Blacklock looked at him in surprise. 'Oh, no, that's impossible. And Miss Hinchcliffe is too tall. And I'm sure Miss Murgatroyd couldn't be Sonia.'
'I'd like to see a photo of Sonia Goedler.'
'Very well,' said Miss Blacklock. 'Let me see. I was tidying a lot of books in the cupboard. Julia was helping me. There were some old books of photographs there. Where did we put them? Perhaps Julia will remember. She's at home today.'
The Inspector found Julia in a passage upstairs. She had just come out of a door with some stairs going up behind it.
'I was up in the attic,' she explained. 'What is it?'
Inspector Craddock told her about the books of photographs.
'We put them in the big cupboard in the study, I think.'
She led the way downstairs and pushed open the study door. Just fear the window there was a large cupboard. Julia pulled it open. The Inspector took a couple of old-fashioned books of photographs from the bottom shelf.
Miss Blacklock came in. Craddock put the books on the table and turned the pages. He saw pictures of women in large old- fashioned hats. The photos had old writing underneath them.
'The photographs would be in this book,' said Miss Blacklock.
'On the second or third page.' She turned a page and stopped.
There were several empty spaces on the page. Craddock bent down and read the writing. 'Sonia… Self… Charlott… R.G.'
'Sonia and Belle on the beach.'
'There weren't any empty spaces when we looked at them the other day,' said Miss Blacklock, 'were there, Julia?'
'I didn't look very closely - only at some of the dresses. But no… you're right, Aunt Letty, there weren't any empty spaces.'
Craddock stood up. 'Somebody,' he said, 'has removed every photograph of Sonia Goedler from this book.'
مشارکت کنندگان در این صفحه
تا کنون فردی در بازسازی این صفحه مشارکت نداشته است.
🖊 شما نیز می‌توانید برای مشارکت در ترجمه‌ی این صفحه یا اصلاح متن انگلیسی، به این لینک مراجعه بفرمایید.