سرفصل های مهم
فصل 03
توضیح مختصر
زمان مطالعه

18 دقیقه

سطح

متوسط
دانلود اپلیکیشن «زیبوک»
این فصل را می‌توانید به بهترین شکل و با امکانات عالی در اپلیکیشن «زیبوک» بخوانید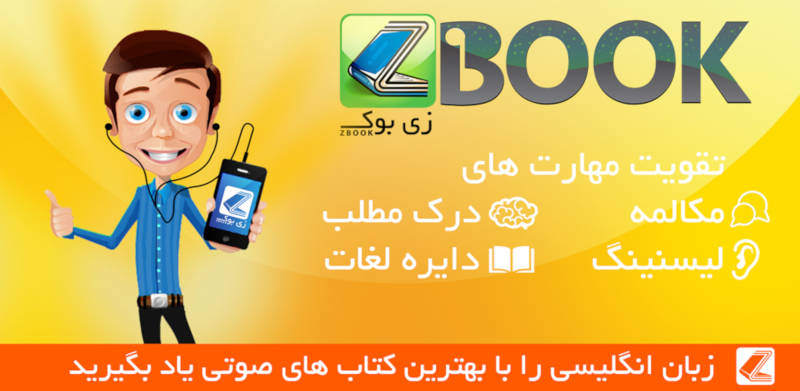 متن انگلیسی فصل
CHAPTER THREE
The Young Man from Switzerland
The Chief Constable of Middleshire, George Rydesdale, was a quiet man who was more used to listening than talking. He was listening now to Detective-Inspector Dermot Craddock. Craddock was officially in charge of the case.
'Do you know who the dead man is?' asked Rydesdale.
'Yes, sir,' replied Craddock. 'Rudi Scherz. Swiss. Employed at the Royal Spa Hotel, Medenham Wells, as a receptionist.' The door opened, and the Chief Constable looked up. 'Come in, Henry,' he said. 'We've got something here that's a little unusual.'
A tall, grey-haired man came in. He was Sir Henry Clithering, the retired head of Scotland Yard.
Craddock took out the Chipping Cleghorn Gazette, and showed Sir Henry the advertisement about the murder.
'Do we know who put this advertisement in the newspaper?' asked Rydesdale.
'From the description of the man who handed it in, sir, it was Rudi Scherz himself - on Wednesday.'
'What sort of a place is Chipping Cleghorn?' asked Sir Henry.
'A large and attractive village. The cottages there were owned by farm workers in the past. But now they're lived in by retired couples and older ladies.'
'It's a pity that my old lady isn't here,' said Sir Henry. 'She would love to help in a situation like this!'
'Who is your old lady, Henry? An aunt?'
'No,' Sir Henry sighed. 'She's just the finest detective God ever made.'
'I'll remember that,' said Detective-Inspector Craddock.
'Was there anything worth stealing in the house?' asked Sir Henry. 'Did Miss Blacklock keep much money there?'
'She says no, sir. About five pounds, I understand.'
'So the man wasn't interested in money,' said Sir Henry. 'He wanted the fun of acting out a robbery, perhaps. Like in films. How did he manage to shoot himself?'
'According to the first medical report, the gun was fired very close to him,' said Craddock. 'But we don't know whether it was an accident or whether he killed himself deliberately.'
'You'll have to question the witnesses very carefully,' said Sir Henry,' and make them say exactly what they saw.'
'They probably all saw something different,' said Detective- Inspector Craddock sadly.
'It's very interesting what people see,' said Sir Henry. 'But it's even more interesting what they don't see. Craddock, go to the Royal Spa Hotel. See what you can find out about Rudi Scherz.'
At the Royal Spa Hotel, Inspector Craddock was taken straight to the manager's office. The manager greeted him warmly.
'This is really a most surprising business,' he said. 'Scherz seemed a very ordinary, pleasant young man.'
'How long has he been with you?' asked Craddock.
'A little over three months.'
'And were you satisfied with him?'
The manager hesitated. Then he said, rather unwillingly, 'Well, once or twice there was trouble about the bills. He charged guests for things that they hadn't used.'
'So when the guests paid too much on their bills, he put the extra money in his own pocket?' asked Craddock.
'Something like that… but perhaps he just made careless mistakes. And missing money was always paid back.'
'Any women in his life?'
'One of the restaurant waitresses. Her name's Myrna Harris.'
'I'd better have a talk with her.'
Myrna Harris was a pretty girl with red hair. She was nervous and uncomfortable about being interviewed by the police.
'I don't know anything about it, sir. Nothing,' she said. 'If I'd known what Rudi was like, I'd never have gone out with him.'
'Did you know him well?' asked Craddock.
'Oh, we were friendly - that's all, just friendly. Sometimes Rudi liked to talk big, but I didn't believe all the things he said.'
'Talk big, Miss Harris? What do you mean?'
'Well, about how rich his family were in Switzerland - and how important. But he never seemed to have much money.'
'Did you go out with him a lot?'
'Yes - well - yes, I did. He was very polite and he knew how to look after a girl. The best seats at the cinema. And he sometimes bought me flowers. And he was a lovely dancer.'
'Did he mention this Miss Blacklock to you at all?'
'She comes and has lunch here sometimes, doesn't she? And she stayed here once. But I don't think Rudi ever mentioned her.'
'Did he mention Chipping, Cleghorn?'
Craddock thought that a nervous look came into Myrna Harris's eyes, but he couldn't be sure.
'I don't think so… He asked once about what time buses went - but I can't remember if that was buses to Chipping Cleghorn.' She couldn't tell Craddock anything more.
Little Paddocks was very much as Detective-Inspector Craddock had imagined. There were hens and some attractive flowers in the garden. As Craddock's car stopped at the front door, Sergeant Fletcher came round the side of the house.
'We've finished checking the house, sir. Scherz didn't leave any fingerprints. He wore gloves, of course. No signs of any of the doors or windows being forced open. He came from Medenham on the bus, arriving here at six o'clock. He probably walked in through the front door. Miss Blacklock states that the door isn't usually locked until the house is shut for the night. The cook says that the front door was locked all afternoon - but she's a very difficult person. From somewhere in Central Europe.'
Craddock noticed two enormous, frightened black eyes looking out of a window by the front door.
'That's her there?'
'That's right, sir.'
The face disappeared. Craddock rang the front-door bell. After a long wait, the door was opened by a good-looking young woman with dark-brown hair and a bored expression.
'Detective-Inspector Craddock,' said Craddock.
The girl stared at him coolly out of very attractive blue eyes.
'Come in. Miss Blacklock is expecting you.'
She led the way down a hall which was long and narrow and full of doors. Then she threw open a door on the left.
'Inspector Craddock, Aunt Letty.' She left, shutting the door.
Craddock saw a tall active-looking woman of about sixty with grey hair, sharp grey eyes and a strong, intelligent face. There was a bandage on her left ear. Close beside her was a woman of about the same age. She had an eager, round face and untidy hair. Craddock already knew who she was. He had read the notes that Sergeant Fletcher had made in his notebook. Beside Dora's name, he had written 'slightly mad'.
'Good morning, Inspector Craddock,' said Miss Blacklock. Her voice was pleasant and well-educated. 'This is my friend, Miss Bunner, who helps me run the house.'
Craddock glanced quickly around the room. There were two long windows in this room, a large window in the other… chairs… sofa… centre table with a big bowl of roses. The only unusual thing was a small silver vase with dead violets in it on a small table near the wall. He could not imagine that Miss Blacklock would normally have dead flowers in a room.
'Is this the room in which the shooting happened?'
'Yes.'
'When did you first see the dead man - Rudi Scherz?'
'Is that his name?' Miss Blacklock looked slightly surprised. 'I first met him in Medenham Spa about three weeks ago. We - Miss Bunner and I - were having lunch at the Royal Spa Hotel. As we were leaving, I heard my name spoken. It was this young man. He said, "It is Miss Blacklock, is it not?" He then said that he was the son of the owner of the Hotel des Alpes in Montreux. My sister and I stayed there during the war.'
'And did you remember him, Miss Blacklock?'
'No. These boys at hotel reception desks all look the same.'
'And your next meeting?' asked Craddock.
'About - yes, it was ten days ago, he suddenly came to the house. I was very surprised to see him. He told me that his mother was ill and he needed money to return to Switzerland.'
'But Letty didn't give it to him,' said Miss Bunner.
'I didn't believe his story,' said Miss Blacklock with energy. 'Why didn't he get the money from his father?' She paused and said, 'I'm not a hard-hearted person, but I was secretary for many years to a big businessman. One learns to suspect stories from people asking for money.'
'Do you think now, looking back on it, that he came here just as an excuse to look at the house?' asked Craddock.
'That's exactly what I do think - now,' said Miss Blacklock. 'When he left, he opened the front door for me, but I think he just wanted to have a look at the lock.'
'And there is also a side door to the garden, I understand?'
'Yes. I went through it to shut up the hens just before people arrived. I locked it when I came in - at a quarter-past six.'
'So Scherz probably walked in quite easily through the front door. Or perhaps he came in while you were shutting up the hens. Yes, that all seems quite clear.'
'I'm sorry, it's not clear at all,' said Miss Blacklock. 'Why would anyone come here and act out a silly kind of robbery?'
'Do you keep much money or jewellery in the house?'
'About five pounds in that desk there, and perhaps a pound or two in my purse. And very little jewellery.'
'It wasn't burglary at all!' cried Miss Bunner. 'I've told you that, Letty. It was revenge because you wouldn't give him that money! He shot at you deliberately - twice.'
'What happened last night, Miss Blacklock?' asked Craddock.
'The clock struck,' said Miss Blacklock. 'We all listened to it without saying anything. Then, suddenly, the lights went out.'
'Was there a flash first, or a noise?'
'I don't think so.'
'I'm sure there was a flash,' said Dora Bunner. 'And a cracking noise. Dangerous!'
'And then the door opened-'
'Which door? There are two in the room.'
'Oh, this door in here. The one in the other room doesn't open. It's a false door. There he was - a masked man with a gun. I thought it was a silly joke. He said something - I forget what-'
'Hands up or I shoot!' cried Miss Bunner.
'Something like that,' said Miss Blacklock doubtfully. 'And then he shone a torch right in my eyes. I couldn't see anything because of the bright light. And then I heard a bullet go past me and hit the wall by my head. Somebody screamed. I felt a burning pain in my ear, and heard the second shot.'
'And what happened next, Miss Blacklock?'
'It's difficult to say - I was so shocked by the pain and the surprise. The figure turned away and seemed to hesitate, and then there was another shot and everybody began calling out.'
'Where were you standing, Miss Blacklock?'
'She was over by the table. She had that vase of violets in her hand,' said Miss Bunner breathlessly.
'I was over here.' Miss Blacklock went over to the table by the wall. 'Actually it was the cigarette-box that I had in my hand.'
Inspector Craddock examined the wall. The two bullet holes showed plainly. The police had already taken the bullets out.
'He did shoot at her,' said Miss Bunner. 'I saw him. He shone the torch on everybody until he found her. He meant to kill you, Letty. Then he shot himself.'
'Miss Blacklock, until the gun was fired, you thought the whole business was a joke? Who do you think was responsible?'
'You thought Patrick had done it at first,' Dora Bunner said.
'Patrick?' asked the Inspector sharply.
'My young cousin, Patrick Simmons,' Miss Blacklock continued, annoyed with her friend. 'I did think when I saw the advertisement that it might be Patrick playing a joke.'
'And then you were worried, Letty,' said Miss Bunner. 'And you were quite right. A murder was announced - your murder!'
Dora Bunner was shaking as she spoke. Miss Blacklock put her hand on Dora's shoulder.
'It's all right, Dora dear - don't get excited. Everything's all right.' She added, 'You know I depend on you, Dora, to help me look after the house. Isn't it the day for the laundry to come?'
'Oh yes, Letty, it is. I'll go and check at once.'
'And take those violets away,' said Miss Blacklock. 'There's nothing I hate more than dead flowers.'
'Oh dear, I probably forgot to put any water in the vase,' said Dora Bunner. 'I'm always forgetting things.'
She hurried out, looking happy again.
'She's not very strong,' said Miss Blacklock, 'and excitement is bad for her. Is there anything else you want to know?'
'I want to know how many people live in your house.'
'Yes, well, in addition to myself and Dora Bunner, I have two young cousins living here at present - Patrick and Julia Simmons. They call me Aunt Letty, but actually their mother was my second cousin. They've only been here for the last two months. Their mother wrote and asked me if they could possibly come as paying guests - Julia is training at Milchester Hospital, and Patrick is studying for an engineering degree at Milchester University. I was very glad to have them here.'
'Then there is a Mrs Haymes, I believe?'
'Yes. She works as an assistant gardener at Dayas Hall, Mrs Lucas's place. She's a very nice girl. Her husband was killed in Italy, and she has a boy of eight who is away at school, but who comes here in the holidays.'
'And what about people who work for you?'
'I have a cook, Mitzi, who had to escape from Europe. You'll find her rather difficult. She thinks people are trying to kill her.'
Craddock nodded. Beside Mitzi's name, Sergeant Fletcher had written one word in his notebook - 'liar'.
'Mitzi does make up stories,' said Miss Blacklock 'She had a bad shock and did see one of her relations killed. And now she just invents and exaggerates things to make us sympathetic.' She smiled. 'But when she wants to, she can cook very nicely.'
'I'll try not to upset her,' said Craddock. 'Was that Miss Julia Simmons who opened the door to me?'
'Yes. Would you like to see her? Patrick has gone out.'
'Thank you. I'd like to see Miss Simmons now if I may.'
مشارکت کنندگان در این صفحه
تا کنون فردی در بازسازی این صفحه مشارکت نداشته است.
🖊 شما نیز می‌توانید برای مشارکت در ترجمه‌ی این صفحه یا اصلاح متن انگلیسی، به این لینک مراجعه بفرمایید.