سرفصل های مهم
فصل 11
توضیح مختصر
زمان مطالعه

18 دقیقه

سطح

ساده
دانلود اپلیکیشن «زیبوک»
این فصل را می‌توانید به بهترین شکل و با امکانات عالی در اپلیکیشن «زیبوک» بخوانید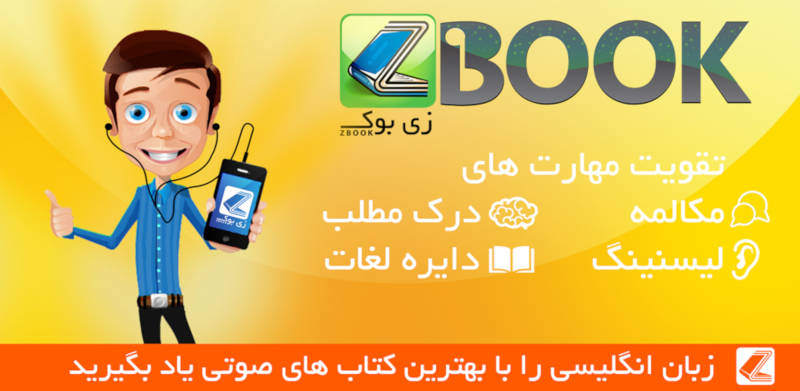 متن انگلیسی فصل
CHAPTER ELEVEN
At Little Paddocks
Dinner had ended at Little Paddocks. It had been a silent and uncomfortable meal. Miss Blacklock had come downstairs again, but she had stopped trying to be cheerful. Mitzi had announced that she was frightened and that she was going to lock herself in her room. So Julia had cooked the dinner instead. Now they were in the sitting-room, with coffee on the small table by the fire. Nobody seemed to have anything to say.
At 8.30 Inspector Craddock telephoned.
'I shall be with you in about a quarter of an hour's time,' he said. 'I'm bringing Colonel and Mrs Easterbrook and Mrs Swettenham and her son with me.'
'Have you - found Miss Marple?' asked Miss Blacklock.
'No,' said the Inspector, and put down the phone.
Julia took the coffee cups back to the kitchen. To her surprise, she found Mitzi there.
'See what you have done in my nice kitchen!' said Mitzi. 'You have ruined all my pans. I only use this pan for eggs. And you, you have used it for frying onions.'
The doorbell rang. Julia went to the door and opened it.
It was Miss Hinchcliffe.
'Good evening,' she said in her deep voice. 'Sorry to burst in. I expect the Inspector's telephoned?'
'He didn't tell us you were coming,' said Julia, leading the way to the sitting-room.
'He said I needn't come - but I wanted to.'
'Turn all the lights on,' said Miss Blacklock. 'And put more coal on the fire. I'm cold - horribly cold. Come and sit here by the fire, Miss Hinchcliffe.'
'Mitzi's come down again,' said Julia.
'Has she? Sometimes I think that girl's mad - quite mad.'
The sound of a car was heard outside. A few minutes later, Craddock came in with Colonel and Mrs Easterbrook and Edmund and Mrs Swettenham. They were all curiously quiet.
'Ha! A good fire,' said the Colonel. But his voice sounded thin and weak.
Mrs Easterbrook wouldn't take off her fur coat, and sat down next to her husband. Her face, usually pretty, was like the face of a little trapped rat. Edmund stared at everybody angrily. Mrs Swettenham started to talk nervously. She talked and talked.
'Mother,' said Edmund at last, 'can't you shut up?'
'Of course, dear. I don't want to say a word,' said Mrs Swettenham, and sat down on the sofa by Julia. Inspector Craddock stood by the door. Facing him, almost in a row, were the three women: Julia and Mrs Swettenham on the sofa, Mrs Easterbook on the arm of her husband's chair. Miss Blacklock and Miss Hinchcliffe were bending over the fire. Edmund stood near them and Phillipa was back in the shadows.
'You all know that Miss Murgatroyd's been killed,' began Craddock. 'We believe that the person who killed her was a woman. So I'm going to ask some of the ladies here to tell me what they were doing between four and twenty past four this afternoon. I've already had a statement from the young lady who has been calling herself Miss Simmons. I will ask her to repeat it.'
'I was walking along the field leading down to the river by Compton Farm,' said Julia. 'I didn't go near Boulders.'
'Mrs Swettenham?' asked the Inspector.
'Well, of course it's difficult to say - exactly -,' said Mrs Swettenham. 'I think I was doing some sewing. But if I wasn't, I was doing some gardening - no, that was earlier, before the rain.'
'The rain,' said the Inspector, 'started at 4.10 exactly.'
'Ah. It was raining so hard that water was coming through the roof. I thought the pipes outside must be blocked again with dead leaves. I called Edmund, but he didn't answer, so I went outside to clean the pipes myself. It took a long time, but I cleared out all the leaves. Then I came in and made tea.'
'Did anybody see you when you were outside?' asked Inspector Craddock.
'No,' said Mrs Swettenham. 'But you can look at the pipes. They're beautifully clean.'
'Did you hear your mother call to you, Mr Swettenham?'
'No,' said Edmund. 'I was asleep.'
'Edmund,' said his mother, 'I thought you were writing.' Inspector Craddock turned to Mrs Easterbrook.
'I was sitting with Archie in his study,' said Mrs Easterbrook, fixing wide, innocent eyes on him. 'We were listening to the radio together, weren't we, Archie?'
There was a pause. Colonel Easterbrook was very red in the face. He took his wife's hand in his.
'You don't understand these things, Laura,' he said. He turned to the Inspector. 'My wife, you know, has been terribly upset by all this. She's nervous and doesn't understand the importance of - of thinking before she makes a statement.'
'Archie,' cried Mrs Easterbrook, 'are you going to say you weren't with me?'
'Well, I wasn't with you, my dear, was I? I was talking to Lampson, the farmer over at Croft End, about some chickens. I didn't get home until after the rain had stopped.'
'And had you been out too, Mrs Easterbrook?'
The pretty face looked even more like a small rat.
'No - no, I just sat listening to the radio. I'd been out earlier. About half - past three. Just for a little walk. Not far.'
'That's all, Mrs Easterbrook,' said Craddock quietly.
'Why don't you ask the others where they were?' said Mrs Easterbrook sharply. 'That Haymes woman? And Edmund Swettenham? How do you know he was asleep indoors?'
Inspector Craddock said quietly, 'Before she died, Miss Murgatroyd made a certain statement. On the night of the holdup here, someone was absent from this room. Miss Murgatroyd told her friend the names of people she did see. She then discovered there was someone she did not see.'
'Amy was over there behind the door, where Inspector Craddock is now,' said Miss Hinchcliffe. 'She was the only person who could see anything of what was happening.'
'Aha! That is what you think, is it!' shouted Mitzi, as she threw open the door excitedly. 'Ah, you do not ask Mitzi to come in here with the others, do you? I am only Mitzi! Mitzi in the kitchen! Let her stay where she belongs! But I tell you that Mitzi can see things as well as anyone, and perhaps better, yes better.
'Yes, I see things. I saw something the night of the burglary. I saw something and I did not quite believe it. I think to myself I will not tell what I have seen, not yet. I will wait.'
'And when everything had calmed down, you meant to ask for a little money from a certain person, eh?' said Craddock.
Mitzi turned on him like an angry cat.
'And why not? Especially if one day there will be money - much, much money. Oh! I have heard things - I know about this Pippenemmer - this secret society which she - she looked at Julia - 'works for. Yes, I was waiting before I asked for money - but now I am afraid. So I will tell what I know.'
'All right,' said the Inspector. 'What do you know?'
'I will tell you,' said Mitzi. 'On that night I am not in the kitchen cleaning silver as I said - I am already in the dining- room when I hear the gun. I look through the keyhole. The hall is black, but the gun goes off again and the torch falls - and it swings round as it falls - and I see her. I see her there close to him with the gun in her hand. I see Miss Blacklock.'
'Me?' Miss Blacklock sat up in surprise. 'You must be mad!'
'But that's not possible!' cried Edmund.
Craddock interrupted with a voice as cold and sharp as a knife.
'Isn't it, Mr Swettenham? And why not? Because it wasn't Miss Blacklock who was standing there with the gun? It was you, wasn't it? You took Colonel Easterbrook's gun. You made the arrangement with Rudi Scherz. When the lights went out, you hurried through the oiled door. You shot at Miss Blacklock and then you killed Rudi Scherz. A few seconds later, you were back in the sitting-room.'
For a moment, Edmund could not speak. Then he said, 'That's a crazy idea. Why me? What motive had I got?'
'If Miss Blacklock dies before Mrs Goedler, two people inherit her money, remember? The two that we know of as Pip and Emma. Julia Simmons is Emma-'
'And you think I'm Pip?' Edmund laughed. 'That's crazy.'
'He isn't Pip.' The voice came from the shadows in the corner. Phillipa Haymes came forward, her face pale. 'I'm Pip.'
'You, Mrs Haymes?'
'Yes. Everybody has been thinking that Pip was a boy - Julia knew, of course, that her twin was another girl - I don't know why she didn't say so this afternoon-'
'Family loyalty,' said Julia. 'I suddenly realised who you were. I'd had no idea until that moment.'
'I'd had the same idea as Julia,' said Phillipa, her voice shaking a little. 'After I - lost my husband and the war ended, I wondered what I was going to do. My mother died years ago. I found out about my Goedler relations. Mrs Goedler was dying, and after her death the money would go to a Miss Blacklock. I found out where Miss Blacklock lived and I - I came here. I hoped that Miss Blacklock might, perhaps, help me with Harry's education. And then,' Phillipa spoke faster, 'that hold-up happened and I began to be afraid. Because I thought that the only person with a motive for killing Miss Blacklock was me.'
She stopped and pushed her fair hair back. Craddock suddenly realised that the photograph in the box of letters was a picture of Phillipa's mother. They looked the same. He knew too why the mention of closing and unclosing hands had seemed familiar - Phillipa was doing it now.
'Miss Blacklock has been good to me,' said Phillipa. 'Very, very good to me - I didn't try to kill her. I never thought of killing her. But I'm Pip.' She added, 'You see, you needn't suspect Edmund anymore.'
'Needn't I?' said Craddock. 'Edmund Swettenham's a young man, perhaps, who would like to marry a rich wife. But she wouldn't be a rich wife unless Miss Blacklock died before Mrs Goedler. So he had to make sure that happened - didn't you, Mr Swettenham?'
'It's a lie!' Edmund shouted.
And then, suddenly, a sound was heard from the kitchen - a long, high scream of terror.
'That isn't Mitzi!' cried Julia.
'No,' said Inspector Craddock, 'it's the murderer
When the Inspector had started shouting at Edmund Swettenham, Mitzi had left the sitting-room quietly and gone back to the kitchen. She was running water into the sink when Miss Blacklock entered.
'What a liar you are, Mitzi,' said Miss Blacklock. 'And that isn't the way to wash up. Wash the silver first, and fill the sink right up. You haven't got enough water in there.'
Mitzi turned the taps on obediently.
'You are not angry at what I say, Miss Blacklock?' she asked. 'Shall I go and say to the Inspector that I made it all up?'
'He knows that already,' said Miss Blacklock pleasantly.
Mitzi turned off the taps. As she did so, two hands came up behind her head and forced it down into the sink. Mitzi fought and struggled, but Miss Blacklock was strong and her hands held the girl's head firmly under water.
Then, from somewhere quite close behind her, Dora Bunner's voice rose up: 'Oh, Lotty - Letty - don't do it… Lotty.'
Miss Blacklock screamed. Her hands flew up in the air, and Mitzi's head came up out of the water. Miss Blacklock screamed again and again - because there was no one else in the kitchen.
'Dora, Dora, forgive me. I had to… I had to -'
She rushed towards the door. Suddenly Sergeant Fletcher stepped out of the cupboard where the brushes were kept. Miss Marple stepped out behind him.
'I'm very good at imitating people's voices,' said Miss Marple.
'I witnessed your attempt to drown this girl, madam,' said Sergeant Fletcher. 'I must warn you, Letitia Blacklock -'
'Charlotte Blacklock,' corrected Miss Marple. 'That's who she is, you know. Under that choker of pearls she always wears, you'll find the mark left by the operation.'
'Operation?'
'Operation for goitre. I've known about it for some time.'
Charlotte Blacklock sat down by the table and began to cry.
'Why did you do that?' she said. 'Make Dora's voice come? I loved Dora. I really loved Dora.'
Inspector Craddock and the others had crowded in the doorway.
As soon as Mitzi could speak, she started to praise herself.
'I did that well, didn't I?' she said. 'I am clever! I am brave! Oh, I am brave! I was nearly murdered too.'
Miss Hinchcliffe rushed towards Charlotte Blacklock, but Sergeant Fletcher held her back.
'No - no, Miss Hinchcliffe -'
'Let me get at her,' Miss Hinchcliffe was saying. 'Just let me get at her. She killed Amy Murgatroyd.'
Charlotte Blacklock looked up.
'I didn't want to kill her. I didn't want to kill anybody - I had to - but it's Dora I care about - oh, Dora, Dora-'
And once again she dropped her head on her hands and cried.
مشارکت کنندگان در این صفحه
تا کنون فردی در بازسازی این صفحه مشارکت نداشته است.
🖊 شما نیز می‌توانید برای مشارکت در ترجمه‌ی این صفحه یا اصلاح متن انگلیسی، به این لینک مراجعه بفرمایید.