سرفصل های مهم
فصل 13
توضیح مختصر
زمان مطالعه

7 دقیقه

سطح

ساده
دانلود اپلیکیشن «زیبوک»
این فصل را می‌توانید به بهترین شکل و با امکانات عالی در اپلیکیشن «زیبوک» بخوانید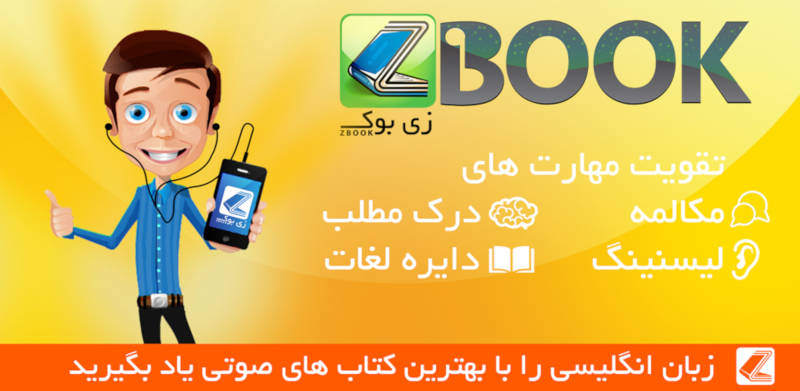 متن انگلیسی فصل
Chapter thirteen
'It's so very kind of you to have asked me to tea,' said Miss Marple to Emma Crackenthorpe.
Looking like a picture of a sweet old lady, she smiled round her - at Harold in his dark suit, at Alfred handing her sandwiches, at Cedric standing by the fireplace wearing a very old jacket.
'We are pleased that you could come,' said Emma politely.
This wasn't really true. When she had said to her brothers, 'Oh, I told Miss Eyelesbarrow that she could bring her aunt to tea today,' they had not been pleased.
'Tell her not to come,' said Harold. 'We've still got a lot to talk about and don't want strangers here.'
'Let her have tea in the kitchen with the girl,' said Alfred.
'Oh, let her come,' said Cedric. 'We can ask her about the wonderful Lucy. I'm not sure that I trust her. She's much too clever.'
'She's quite genuine, I've made inquiries about her,' said Harold, then added, 'Emma, you must have been mad, telling the police that the dead woman might be Edmund's French wife. It will make them think that one of us killed her.'
'I told her not to,' said Cedric. 'Then Dr Quimper encouraged her to tell them.'
'And now this old woman is coming to tea. Just when we want to think,' said Harold.
But Miss Marple now sat by the fire smiling up at Emma. 'What a beautiful house you have. And how delightful to have your brothers with you. So often families are separated.'
'Tell us about Lucy as a child, Miss Marple,' said Cedric.
'Lucy was always so clever,' she said. 'Yes, you were, dear - particularly at arithmetic. Why, I remember when the butcher overcharged me for a chicken…'
Miss Marple's memories were interrupted by Bryan and the boys coming in. Then tea was brought and with it came Dr Quimper.
'I hope your father's not ill, Emma?'
'Oh, no - he was just a little tired this afternoon.'
'Avoiding visitors, I expect,' said Miss Marple with a smile. Dr Quimper, who was eating coffee cake with great enthusiasm said, 'What a good cook you are, Emma!'
'Not mine. Miss Eyelesbarrow's.'
'You make them just as good,' said Quimper loyally.
'Will you come and see Father?' She got up and the doctor followed her.
Miss Marple watched them leave the room. 'Miss Crackenthorpe is a very loving daughter.'
'I can't imagine why,' said Cedric.
'Father cares about her very much,' said Harold quickly. 'Well, he knows that Emma will always take care of him. She'll never get married.'
Miss Marple's eyes widened. 'Really? I think that Miss Crackenthorpe will probably marry late in life - and successfully.'
'That's not very likely living here,' said Cedric. 'She never meets anybody she could marry.'
Miss Marple's eyes widened even more. 'There are always vicars - and doctors.' She looked at each of them and it was clear that what she had suggested did not please them. She stood up. 'So kind of you to invite me. I've been wondering just what your home was like - so that I can imagine dear Lucy working here.'
Lucy took Miss Marple home. On her way back, a figure stepped out of the darkness and stood into the light from the car just as she was turning into the back lane. He held up his hand and Lucy recognized Alfred Crackenthorpe.
'That's better,' he said, as he got in. 'Rutherford Hall is so dull. I thought I'd like a nice walk, but it's cold! How do you manage staying here, Lucy? You don't mind if I call you Lucy, do you?'
'Not at all. I don't find it dull.'
'But you're a clever girl. Too clever to waste yourself cooking and cleaning.'
'Thank you, but I prefer cooking and cleaning to office work.'
'But you could do something much more exciting.'
'Like what?'
'Well, I could use you in my business.' His hand touched her arm. 'You're a very beautiful girl. I'd like you as a partner.'
'Thank you.' Lucy drove the car into the yard and stopped.
'You mean, no. But think about it. I'll get some money quite soon. My father can't live forever. What about it, Lucy?'
'What are the terms?'
'Marriage if you like.'
'Oh.' She laughed and opened the car door. 'This is no time for romance. There's dinner to think about.'
They entered the house and Lucy hurried to the kitchen.
After dinner, she came out into the hall to find Harold Crackenthorpe waiting for her.
'Miss Eyelesbarrow, can I speak to you about something?' He opened the door of the sitting room and she followed him in. 'I shall be leaving early in the morning, but I want to tell you that I feel that you are too good to be working here.'
'Do you? I don't.' Well, he can't ask me to marry him, thought Lucy. He's got a wife already.
'When you have finished here, come and see me in London. We could use someone of your ability in the company and I can offer you a very good salary.'
Lucy said, 'Thank you, Mr Crackenthorpe, I'll think about it.'
'Don't wait too long or you might miss the opportunity. Good night, Miss Eyelesbarrow.'
Then on her way up to bed, Lucy met Cedric on the stairs.
'Lucy, there's something I want to say to you.'
'Do you want me to marry you and come to Ibiza and look after you?'
Cedric looked very surprised. 'No.'
'Sorry. My mistake.'
'I just wanted to know if you have a train timetable in the house?'
'Is that all? There's one on the hall table.'
'You know,' said Cedric, 'you shouldn't think everyone wants to marry you. You're a good looking girl but not as good looking as all that. In fact, you're the last girl in the world I would want to marry.'
'Really?' said Lucy. 'Perhaps you'd prefer me as a stepmother?'
'What?' Cedric looked at her.
'You heard me,' said Lucy, and went into her room and shut the door.
مشارکت کنندگان در این صفحه
تا کنون فردی در بازسازی این صفحه مشارکت نداشته است.
🖊 شما نیز می‌توانید برای مشارکت در ترجمه‌ی این صفحه یا اصلاح متن انگلیسی، به این لینک مراجعه بفرمایید.