سرفصل های مهم
فصل 18
توضیح مختصر
زمان مطالعه

6 دقیقه

سطح

ساده
دانلود اپلیکیشن «زیبوک»
این فصل را می‌توانید به بهترین شکل و با امکانات عالی در اپلیکیشن «زیبوک» بخوانید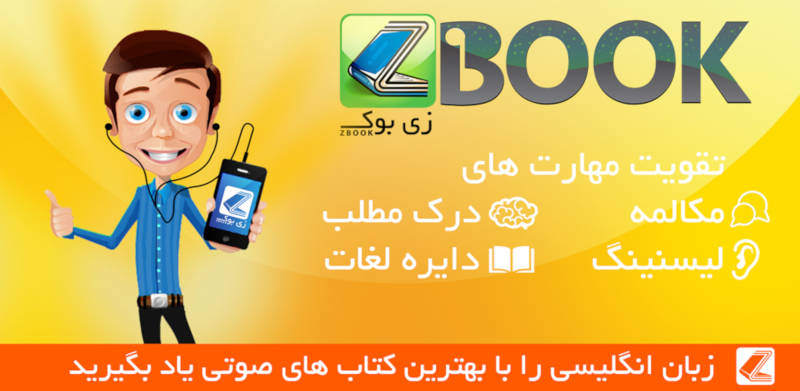 متن انگلیسی فصل
Chapter eighteen
The boys led Craddock through the back door into the house. In the kitchen Lucy was rolling out pastry. Leaning against the wall was Bryan Eastley.
'Hello, Dad,' said Alexander kindly. 'You out here again?'
'I like it out here,' said Bryan. 'Have you come to inspect the kitchen, Inspector?'
'Not exactly. I'd like to speak to Mr Cedric Crackenthorpe.'
'I'll go and see if he's in,' said Bryan and left the room.
'Is it nearly supper-time?' asked Alexander.
'No,' said Lucy. 'There's some chocolate cake in the food cupboard.'
The boys rushed together out of the door.
'You are very clever,' said Craddock.
'Why?'
'Because of how you did this!' He showed her the envelope.
'What are you talking about?' She looked at him.
Craddock suddenly felt a bit faint. 'Didn't you put this in the bin, for the boys to find?'
'What! Do you mean that…?'
Craddock put the envelope quickly back in his pocket as Bryan returned.
'Cedric's in the library.'
Cedric seemed delighted to see the Inspector. 'So have you found out who the dead woman was?'
'We have a good idea. But we want to get some statements. I would like you to tell me exactly what you were doing on Friday, 20th December.'
Cedric leaned back. 'Well, as I've already told you, I was in Ibiza, and one day there is so like another. Painting in the morning, sleep in the afternoon. After that some kind of a meal. Most of the evening in Scotty's Bar with friends. Will that do?'
'I'd rather have the truth, Mr Crackenthorpe.'
Cedric sat up. 'That's a most offensive remark, Inspector.'
'Really? You told me that you left Ibiza on 21st December and arrived in England that same day?'
'Yes, I did.'
'You must think we are very stupid,' said Craddock pleasantly. 'If you'll show me your passport 'I can't find it,' said Cedric.
'I think you could find it, but it's not really necessary because the records show that you entered this country on the evening of 19th December. Perhaps you will now tell me what you did between that time until lunch-time on 21st December when you arrived here.'
Cedric looked very angry. 'You can't do anything you want to anymore! Somebody's always asking questions. And what's special about the 20th?'
'It is the day we believe the murder was committed.
'Well, yes,' Cedric said. 'I left Ibiza on the 19th. There was a very attractive woman on the plane… we got to London and stayed at the Kingsway Palace, in case your spies haven't found that out yet! I called myself John Brown.'
'And on the 20th?'
'I stayed in bed all morning, as I'd had rather a lot to drink.'
'And the afternoon?'
'I went into the National Gallery. Then I saw a film. Then I had a drink or two in the bar, and at about ten o'clock I went out with the girlfriend to various nightclubs - can't remember much more till I woke up the next morning - when the girlfriend ran off to catch her plane to America and I poured cold water over my head, and then left for this place.'
'Can any of this be proved, Mr Crackenthorpe? Say between 3 p.m. and 7 p.m.'
'Most unlikely,' said Cedric cheerfully.
The door opened and Emma entered the room with a diary in her hand. 'I believe you want to know what everyone was doing on 20th December, Inspector Craddock?'
'Er - yes, Miss Crackenthorpe.'
'Well, I went into Brackhampton for a church meeting. That finished about a quarter to one and I lunched with Lady Adington and Miss Bartlett at the Cadena Cafe. After lunch I did some Christmas shopping. I had tea at about a quarter to five in the Shamrock Tea Rooms and then went to the station to meet Bryan.'
'Thank you, Miss Crackenthorpe, that is very helpful.' Craddock did not tell her that as she was a woman, height five foot seven, her movements were not important. Instead he said, 'Your other two brothers came down later?'
'Alfred came down late on Saturday evening. He says he tried to phone me that afternoon but I was out. Harold did not come down until Christmas Eve.'
Craddock took the envelope from his pocket. 'Do you recognize this?'
'But…' Emma looked at him, shocked. 'That's the letter I wrote to Martine. Did she…? Have you found her?'
'It is possible that we have - found her. This empty envelope was found here.'
'Then - it was Martine - in the sarcophagus?'
'It seems very likely,' said Craddock gently.
It seemed even more likely when he got back to town and found a message from Armand Dessin.
'One of her friends has had a postcard from Anna Stravinska. The holiday story was true! She has reached Jamaica and is having a wonderful time!'
Craddock crushed the message and threw it into the wastepaper basket.
مشارکت کنندگان در این صفحه
تا کنون فردی در بازسازی این صفحه مشارکت نداشته است.
🖊 شما نیز می‌توانید برای مشارکت در ترجمه‌ی این صفحه یا اصلاح متن انگلیسی، به این لینک مراجعه بفرمایید.