سرفصل های مهم
فصل 02
توضیح مختصر
زمان مطالعه

6 دقیقه

سطح

ساده
دانلود اپلیکیشن «زیبوک»
این فصل را می‌توانید به بهترین شکل و با امکانات عالی در اپلیکیشن «زیبوک» بخوانید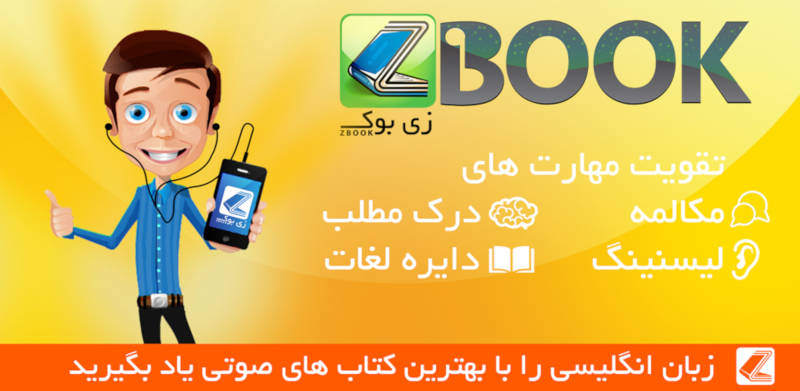 متن انگلیسی فصل
Chapter two
Miss Marple did not look surprised as she said, 'Most upsetting for you, Elspeth. I think you should tell me about it at once.'
That was exactly what Mrs McGillicuddy wanted to do. So she sat down by the fire and told her story while Miss Marple listened.
When she had finished, Miss Marple spoke, 'The best thing, I think, is for you to go upstairs and have a wash. Then we will have dinner - during which we will not discuss this at all. After dinner we can discuss it from every point of view.'
So the two ladies had dinner, discussing life in St Mary Mead, and also their gardens. Then they settled themselves by the fire again, and Miss Marple took out two beautiful old glasses from a corner cupboard, and from another cupboard took out a bottle.
'No coffee tonight for you, Elspeth. You are already overexcited (and no wonder!) so I suggest you have a glass of my home-made wine.'
'Jane,' said Mrs McGillicuddy, as she took an enjoyable sip, 'you don't think, do you, that I imagined it?'
'Certainly not,' said Miss Marple.
'Thank goodness. Because that ticket collector, he thought so. Very polite, but…'
'I think, Elspeth, that he behaved quite normally. It sounds - and indeed is - a very strange story. But I do not doubt at all that you saw what you've told me you saw. The man had his back to you, so you didn't see his face?'
'No.'
'And the woman, can you describe her? Young, old?'
'Between thirty and thirty-five, I think.'
'Good looking?'
'I don't know. Her face, you see, was all…'
Miss Marple said quickly, 'Yes, yes, I understand. How was she dressed?'
'She had on a pale-coloured fur coat. No hat. Her hair was blonde.'
'And there was nothing particular that you can remember about the man?'
Mrs McGillicuddy took a little time to think before she replied. 'He was tall - and dark, I think. He had a heavy coat on.'
Miss Marple paused. 'We shall know more, I expect, in the morning.'
'In the morning?'
'Well, it will be in the morning newspapers. After this man had killed her, he would be left with a body. So he would probably leave the train at the next station - can you remember if the carriage had a corridor?'
'No, it did not.'
'Then it was a train that was not going far, so it would stop at Brackhampton. He left the train at Brackhampton, perhaps, after arranging the body in a corner seat. But of course she will soon be discovered - and the news will almost certainly be in the morning papers.'
But it was not in the morning papers.
Miss Marple and Mrs McGillicuddy, after making sure of this, finished their breakfast in silence. Then Mrs McGillicuddy stood up and turned to her friend.
'Well?'
'I think,' said Miss Marple, 'we should walk down to the police station and talk to Sergeant Cornish. I know him very well so I think he'll listen - and pass the information on to the right department.'
Frank Cornish was friendly and respectful. He listened to Mrs McGillicuddy's story and after she had finished he said, 'That sounds very strange.'
But Miss Marple believed that her friend was telling the truth, and he knew all about Miss Marple. She looked soft and fragile, but really she was as sharp and as clever as it was possible to be.
He said, 'Of course, you may have made a mistake - I'm not saying you did - but a lot of joking goes on - it might not have been serious and the woman might not have been dead.'
'I know what I saw,' said Mrs McGillicuddy.
Cornish said, 'You have done everything correctly and you can trust me to start inquiries.' He turned to Miss Marple. 'What do you think has happened to the body?'
'There seem to be only two possibilities,' said Miss Marple. 'The most likely one was that the body was left in the train, but that seems unlikely now, for it would have been found last night. The only other thing the murderer could have done would be to push the body out of the train on to the track. So it must be on the track somewhere - though that also seems unlikely.'
'Yes,' said Cornish. 'The body, if there is a body, ought to have been discovered by now, or will be very soon.'
But that day passed and the next day. On that evening Miss Marple received a note from Sergeant Cornish.
Considering the matter about which you spoke to me, full inquiries have been made, with no result. No woman's body has been found. I suggest that your friend may have witnessed a scene just as she described, but that it was much less serious than she thought.
مشارکت کنندگان در این صفحه
تا کنون فردی در بازسازی این صفحه مشارکت نداشته است.
🖊 شما نیز می‌توانید برای مشارکت در ترجمه‌ی این صفحه یا اصلاح متن انگلیسی، به این لینک مراجعه بفرمایید.