سرفصل های مهم
فصل 14
توضیح مختصر
زمان مطالعه

6 دقیقه

سطح

سخت
دانلود اپلیکیشن «زیبوک»
این فصل را می‌توانید به بهترین شکل و با امکانات عالی در اپلیکیشن «زیبوک» بخوانید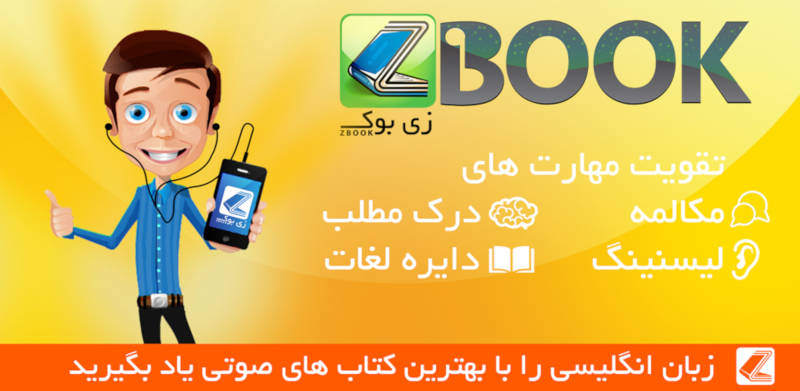 متن انگلیسی فصل
Chapter fourteen
Dermot Craddock had arrived at the Paris Police Station.
Armand Dessin said, 'I have a picture of the ballet dancers here - that is her, the fourth from the left - do you recognize her?'
A strangled young woman is not easy to recognize. 'It could be her,' Inspector Craddock said. 'What do you know about her?'
'Almost nothing,' Dessin said cheerfully. 'She was not important, you see. And the Ballet Maritski - it is not important, either. It has no famous ballerinas. But I will take you to see Madame Joilet who organizes it.'
Madame Joilet was a business-like Frenchwoman. 'I do not like the police!'
'No, no, Madame, you must not say that,' said Dessin. 'Now about this girl, Anna Stravinska.'
'What about her?' said Madame.
'Is she Russian?' asked Inspector Craddock.
'No. But they all give themselves Russian names. She did not dance well, she was not good looking.'
'Was she French?'
'Perhaps. But she told me that she had an English husband.'
'Was he alive - or dead?'
'Dead, or he had left her. These girls - there is always some trouble with men.'
'When did you last see her?'
'I took my company to London for six weeks. Then we came back to France, but Anna did not come. She sent a message that she was going to live with her husband's family. I did not think it was true. I thought that she had met a man, you understand.'
Inspector Craddock nodded. 'When was this?'
'We returned to France the Sunday before Christmas. And Anna left two - or three ~ days before that.' Madame Joilet paused. 'Why do you want to find her?'
'We think she may have been murdered.'
Madame Joilet turned away. 'It happens. Ah, well! She was a good Catholic.'
'Did you know, Madame, if she had a son?'
'If so, I know nothing about it.'
Madame Joilet had nothing more to tell them. When they showed her the powder compact, she said Anna had one like that, but so had most of the other girls.
They then interviewed some of the girls who had worked with Anna.
'She liked to pretend things,' one of them said. 'She told stories about being a film star in Hollywood.'
Another girl said, 'In London, she talked about a very rich man who was going to take her on a holiday around the world, because she reminded him of his daughter who had died in a car accident.'
None of this was helpful. The only fact they knew was that on 19th December Anna Stravinska had decided not to return to France, and that on the 20th December a woman looking a little like her had travelled to Brackhampton by the 4.33 train and had been strangled. And if the woman in the sarcophagus was not Anna Stravinska, where was Anna now?
To that, Madame Joilet's answer was simple. 'With a man!' And it was probably correct, Craddock thought. But there was one other possibility that had to be considered - because Anna had once said that she had an English husband. Had that husband been Edmund Crackenthorpe?
It seemed unlikely, considering Anna's character. What was much more probable was that Anna had known Martine and so it might have been Anna who wrote that letter to Emma Crackenthorpe.
When Craddock got back to the police station, Sergeant Wetherall was waiting with his report.
'126 Elvers Crescent is rented to students. Nobody could recognize the photograph as that of a woman who had called for letters.'
Craddock nodded. Then he rang up the Crackenthorpes' lawyers and asked for an appointment with Mr Wimborne.
The next day he was taken into a room where Mr Wimborne was sitting behind a large desk.
'What can I do for you, Inspector?'
'This letter…' Craddock pushed Martine's letter across the table.
Mr Wimborne looked at it. 'Yes, Miss Emma Crackenthorpe informed me about this yesterday morning. Extraordinary! I should have been asked about it when it arrived! I had never heard anything about Edmund getting married or having a son.'
'What would she and the son expect to inherit, legally - if she could prove her claim?' Craddock asked.
'Well, if she could prove that the boy was the son of Edmund Crackenthorpe, born after they were married, then he would receive his share of Josiah Crackenthorpe's money on the death of Luther Crackenthorpe. More than that, he would inherit Rutherford Hall, since he's the son of the eldest son.'
'Without that proof, when Luther Crackenthorpe dies, then Cedric gets it?'
'Yes, as the eldest living son.'
'But Harold and Alfred Crackenthorpe seem to have been more upset than Cedric by this letter. Is it true that they're both a bit short of money?' Craddock asked.
Mr Wimborne looked at him sharply. 'Oh! So the police have been making inquiries? Yes, Alfred is always short of money. And Harold is at present in some difficulty. But nobody's murdered Luther Crackenthorpe, which is the only murder that would do the family any good. So, really, Inspector, I don't see where your ideas are leading you.'
The worst of it was, Inspector Craddock thought, that he wasn't very sure himself.
مشارکت کنندگان در این صفحه
تا کنون فردی در بازسازی این صفحه مشارکت نداشته است.
🖊 شما نیز می‌توانید برای مشارکت در ترجمه‌ی این صفحه یا اصلاح متن انگلیسی، به این لینک مراجعه بفرمایید.