سرفصل های مهم
فصل 09
توضیح مختصر
زمان مطالعه

9 دقیقه

سطح

متوسط
دانلود اپلیکیشن «زیبوک»
این فصل را می‌توانید به بهترین شکل و با امکانات عالی در اپلیکیشن «زیبوک» بخوانید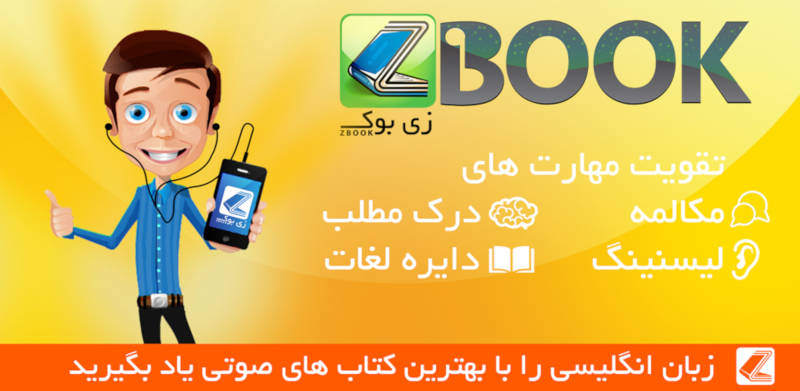 متن انگلیسی فصل
Chapter nine
After lunch, the police officers asked if they could talk to Mr Cedric Crackenthorpe. Inspector Craddock said, 'I hear you have just come from Ibiza? You live out there?'
'It's better than this boring country.'
'You get more sunshine than we do, I expect,' said Inspector Craddock. 'But you came home not very long ago - for Christmas. What made you come back again so soon?'
Cedric smiled. 'I got a call from my sister. We've never had a murder here before and I didn't want to miss anything. Also I thought poor Emma might need a bit of help - managing the old man and the police and everything.'
'I see. Although her two other brothers have also come to be with her.'
'But not to cheer her up,' Cedric said. 'Harold is very angry about it. It's not at all suitable for a City man to be mixed up with the murder of a strange female.'
'Was she - a strange female?' Inspector Craddock asked. 'I thought perhaps you might be able to guess who she was?' Cedric shook his head. 'I have no idea.'
Craddock leaned back in his chair. 'As you heard at the inquest, the time of death was between two and four weeks ago - which makes it somewhere around Christmas. When did you arrive in England and when did you leave?'
Cedric thought. 'I got here on the Saturday before Christmas - that would be the 21st.'
'You flew straight here?'
'Yes, and got here at midday. I flew back on the following Friday, the 27th.'
'Thank you.'
Cedric smiled. 'That puts me well within the time of the murder, unfortunately. But really, Inspector, strangling young women is not my favourite form of Christmas fun.'
'So what do you think of him?' Craddock asked Bacon as Cedric shut the door behind him.
'I don't like that type,' Bacon said. 'Dirty trousers, and did you see his tie? It looked as though it was made of coloured string. He's just the type who would strangle a woman and think nothing about it.'
'Well, he didn't strangle this one - if he didn't leave Ibiza until the 21st. And that's a thing we can easily check.'
Bacon looked at him. 'I notice that you're not telling them the actual date of the crime.'
'No, we'll keep quiet about that for a bit. Now we'll see what our correct City gentleman has to say about it all.'
Harold Crackenthorpe had very little to say about it. No, he had no idea who the dead woman was. Yes, he had been at Rutherford Hall for Christmas. He had been unable to come down until Christmas Eve - but had stayed on over the following weekend.
Inspector Craddock then asked to see Alfred, and when he came into the room Craddock felt that he had seen him somewhere before. He asked Alfred what job he did.
'I'm in insurance at the moment. Until recently I've been interested in putting a new type of talking machine on the market. I did very well out of that.'
Inspector Craddock smiled - but he was noticing how Alfred's suit, which had looked smart when he came in, was really very cheap. Cedric's clothes had been dirty, but they had been made of excellent material. Alfred's cheap smartness told its own story. Craddock began to ask his usual questions and Alfred seemed interested.
'It's quite an idea, that the woman might once have had a job here. But as Emma didn't recognize her, I think that's unlikely. And if the woman came from London… What made you think she came from London, by the way?'
Inspector Craddock smiled and shook his head.
'Not telling, eh?' Alfred said. 'Did she have a return ticket in her coat pocket, is that it?'
Inspector Craddock thanked Alfred and let him go.
'I don't suppose you want to see me,' said Bryan Eastley, coming into the room. 'I don't really belong to the family.'
'You were the husband of Miss Edith Crackenthorpe, who died five years ago?' Inspector Craddock asked.
'That's right.'
'Well, it's very kind of you, Mr Eastley, especially if you know something that could help us.'
'But I don't. I wish I did. Is it true that she was foreign?'
'She may have been French,' said Inspector Bacon.
Bryan's blue eyes suddenly looked interested. 'Really?' Inspector Craddock said, 'Has anybody in the family got any French connections, that you know of?'
Bryan shook his head. 'I'm not being very helpful, am I?' He smiled. 'But Alexander and James are out every day hunting for clues. They'll probably find something for you.'
Inspector Craddock said he hoped they would, then said he would like to speak to Miss Emma Crackenthorpe.
Inspector Craddock looked more carefully at Emma Crackenthorpe than he had done before. He was still wondering about the expression on her face before lunch when Wimborne had said the murdered woman was foreign.
'As you have heard, we believe the dead woman came from abroad which makes it more difficult for us to identify her.'
'But didn't she have anything - a handbag? Papers?' Craddock shook his head.
'You have no idea of her name - of where she came from - anything at all?'
She's very anxious to know who the woman is, Craddock thought.
'We know nothing about her,' he said. 'Can you think of anyone she might be?'
'I have no idea at all.'
There was a hardness in Inspector Craddock's voice as he asked, 'When Mr Wimborne told you that the woman was foreign, why did you assume that she was French?'
Emma remained calm. 'Did I? I don't really know why - except that most foreigners in this country are French, aren't they?'
'Oh, I really don't think so, Miss Crackenthorpe. People from so many countries come here, Italians, Germans, Belgians…' Craddock looked at Inspector Bacon who showed her a small powder compact. 'Do you recognize this, Miss Crackenthorpe?'
'No. It's not mine.'
'You've no idea whose it is?'
'No.'
'Then I don't think we need worry you any more - for the present.'
'Thank you.' She smiled, got up, and left the room.
'Do you think she knows anything?' asked Bacon.
Inspector Craddock said, 'I often think that everyone knows more than they want to tell you, but…'
But suddenly the door was thrown open and old Mr Crackenthorpe came in, looking extremely angry. 'So Scotland Yard comes here and doesn't have the good manners to talk to the head of the family first! Tell me, who is the Master of this house?'
'You are, of course, Mr Crackenthorpe,' said Craddock, standing up. 'But we thought that you had already told Inspector Bacon all you know, and as Dr Quimper said…'
'Yes, yes, I am not a strong man… but Dr Quimper is like a silly old woman sometimes. And there has been a murder in my own house - well, in my own barn! So, what do you want to know? What's your theory?'
'It's a bit early for theories, Mr Crackenthorpe. We are still trying to find out who the woman was.'
'Foreign, you say?'
'We think so.'
'And you think she was involved with one of my sons? If so, she would be Alfred's woman. And some violent fellow followed her down here, thinking she was coming to meet Alfred and killed her. How's that?'
'But Mr Alfred Crackenthorpe did not recognize her,' Inspector Craddock said.
'He's a liar, always was!' And he left the room.
'Alfred's woman?' said Bacon. 'I don't think Alfred is who we're looking for - but I did just wonder about that Air Force fellow.'
'Bryan Eastley?'
'Yes. I've met one or two like him. They had danger and death and excitement too early. Now they find life boring and they don't mind risking things. If Eastley were mixed up with a woman and wanted to kill her…' He stopped 'But if you do kill a woman, why put her in your father-in-law's sarcophagus? No, none of this family had anything to do with the murder.' Bacon stood up. 'Anything more you want to do here?'
Craddock said there wasn't, so he was going to call on an old friend.
مشارکت کنندگان در این صفحه
تا کنون فردی در بازسازی این صفحه مشارکت نداشته است.
🖊 شما نیز می‌توانید برای مشارکت در ترجمه‌ی این صفحه یا اصلاح متن انگلیسی، به این لینک مراجعه بفرمایید.