سرفصل های مهم
فصل 26
توضیح مختصر
زمان مطالعه

9 دقیقه

سطح

ساده
دانلود اپلیکیشن «زیبوک»
این فصل را می‌توانید به بهترین شکل و با امکانات عالی در اپلیکیشن «زیبوک» بخوانید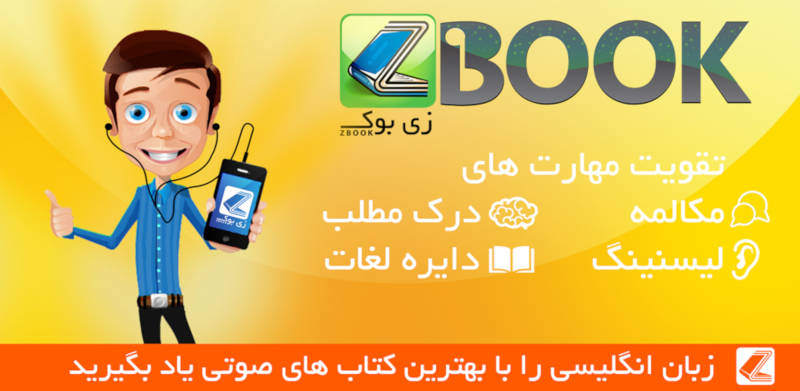 متن انگلیسی فصل
Chapter twenty six
'Now, Elspeth, you do know what I want you to do?'
'Yes, I know,' said Mrs McGillicuddy, 'but what I say to you is, Jane, that it seems very strange.'
'It's not strange at all,' said Miss Marple.
'To arrive at the house and to ask almost immediately whether I can - er - go upstairs?'
'It's very cold weather.'
'If you would just tell me why I must go upstairs, Jane.'
'That's just what I don't want to do,' said Miss Marple.
'How annoying you are. First you make me come all the way back to England before…'
'I'm sorry about that, but someone may soon be killed. So you see, Elspeth, it was your duty to come back. And that's the taxi now,' she added, as a sound was heard outside the house.
So Mrs McGillicuddy put on her coat and the two ladies were driven to Rutherford Hall.
'Who can this be?' Emma asked, looking out of the window, as the taxi moved past it. 'I do believe it's Lucy's old aunt.'
'What a bore,' said Cedric. 'Tell her you're not at home.'
But at that moment the door was opened by Mrs Hart, who was there that afternoon to clean the silver, and Miss Marple came in, with another woman behind her.
'I do hope,' said Miss Marple, taking Emma's hand, 'that this is not inconvenient. But I'm going home the day after tomorrow, and so I wanted to say goodbye… Oh, may I introduce my friend, Mrs McGillicuddy, who is visiting?'
At this moment Lucy entered the room. 'Aunt Jane, I had no idea…'
'I had to come and thank Miss Crackenthorpe,' said Miss Marple, 'who has been so very, very kind to you, Lucy.'
'It's Lucy who's been very kind to us,' said Emma.
'Oh, yes,' said Cedric. 'We've certainly made her work for her money. Looking after us when we were ill, running up and down the stairs…'
Miss Marple interrupted. 'So dangerous, isn't it, food poisoning? Mushrooms, I heard.'
'The cause remains rather mysterious,' said Emma.
'Nonsense,' said Cedric, 'Arsenic in the curry, that's what it was. Lucy's aunt knows all about it, I'm sure.'
'Well,' said Miss Marple, 'I did just hear…'
The door opened and Mr Crackenthorpe came in. 'Where's tea? You! Girl! Why haven't you brought tea in?'
'It's just ready, Mr Crackenthorpe.'
Lucy went out of the room then reappeared with a tea tray. Bryan Eastley followed her, carrying sandwiches and cake.
'What's this? What's this?' Mr Crackenthorpe asked. 'A decorated cake? Are we having a party? Nobody told me about it.'
Emma's face went pink. 'Dr Quimper's coming to tea, Father. It's his birthday today and…'
'Birthday? Birthdays are only for children. I won't let anyone celebrate my birthdays.'
'Emma, what a delightful view you have from this window,' said Miss Marple, moving across to it. 'Just like a picture with the cows there under the trees. I can't believe that I am in the middle of a town.'
'If the windows were open, you would hear far off the noise of the traffic,' said Emma.
'Oh, of course,' said Miss Marple, 'there's noise everywhere, isn't there? Even in St Mary Mead. Really, the way those jet planes fly over! Two windows in my little greenhouse were broken the other day. I can't understand why.'
'It's quite simple, really,' said Bryan, coming to the window.
Miss Marple dropped her handbag and Bryan politely picked it up. At the same moment Mrs McGillicuddy said to Emma, 'I wonder - could I go upstairs for a moment?'
'I'll take you,' said Lucy, and they left the room together.
'It is very cold outside today,' said Miss Marple.
'About planes breaking windows,' said Bryan. 'Oh, look, there's Quimper.'
The doctor drove up in his car. He came in, rubbing his hands. 'It's going to snow, I think. Hello, Emma, how are you? Goodness, what's all this?'
'You told me today was your birthday,' said Emma. 'So we made you a cake.'
'But it's years since anyone's remembered my birthday.' He looked almost uncomfortably pleased.
'Come on, let's have tea,' said Mr Crackenthorpe. 'What are we waiting for?'
'Oh, please,' said Miss Marple, 'don't wait for my friend. She would be most upset if you did.'
They sat down and started tea. Miss Marple reached for a sandwich, then paused. 'Are they-?'
'Fish,' said Bryan. 'I helped make them.'
Mr Crackenthorpe laughed. 'Poisoned fish. That's what they are. You've got to be careful what you eat in this house, Miss Marple.'
'Don't let him stop you,' said Cedric. 'A bit of arsenic is good for the skin, they say, if you don't have too much.'
'Eat one yourself, boy,' said Mr Crackenthorpe.
'All right,' said Cedric. He took a sandwich and put it whole into his mouth.
Miss Marple also took a sandwich and bit into it. 'I do think it's so brave of you all to make these jokes.' Then suddenly she began to choke. 'A fish bone, in my throat.'
Quimper got up quickly. He went across to her, moved her backwards towards the window and told her to open her mouth. Then he looked down into the old lady's throat. At that moment the door opened and Mrs McGillicuddy, followed by Lucy, came in. Mrs McGillicuddy stopped as she saw the scene in front of her, Miss Marple leaning back and the doctor holding her throat.
'But that's him,' she cried. 'That's the man in the train…'
With unbelievable speed Miss Marple escaped from the doctor's hands and came towards her friend.
'I thought you'd recognize him, Elspeth! No. Don't say another word.' She turned to Dr Quimper. 'You didn't know, did you, Doctor, when you strangled that woman in the train, that somebody actually saw you do it? It was my friend here. She was in another train that was running parallel with yours.
'What?' Dr Quimper moved quickly towards Mrs McGillicuddy, but again, with unbelievable speed, Miss Marple was between them.
'Yes. She saw you, and she recognizes you, and she'll swear to it in court.'
'You disgusting old-' Dr Quimper stepped towards Miss Marple, but Cedric caught him by the shoulder.
'So you're the murderer. I never liked you, but I never suspected you.'
Bryan Eastley came quickly to help Cedric and at that moment Inspector Craddock and Inspector Bacon entered the room.
'Dr Quimper,' said Bacon, 'I must caution you that…'
'You can do what you like with your caution. Do you really think anyone's going to believe what a couple of old women say?' Dr Quimper suddenly laughed. 'Why should I want to murder a totally strange woman?'
'She wasn't a strange woman,' said Inspector Craddock. 'She was your wife'
مشارکت کنندگان در این صفحه
تا کنون فردی در بازسازی این صفحه مشارکت نداشته است.
🖊 شما نیز می‌توانید برای مشارکت در ترجمه‌ی این صفحه یا اصلاح متن انگلیسی، به این لینک مراجعه بفرمایید.