سرفصل های مهم
فصل 10
توضیح مختصر
زمان مطالعه

15 دقیقه

سطح

خیلی سخت
دانلود اپلیکیشن «زیبوک»
این فصل را می‌توانید به بهترین شکل و با امکانات عالی در اپلیکیشن «زیبوک» بخوانید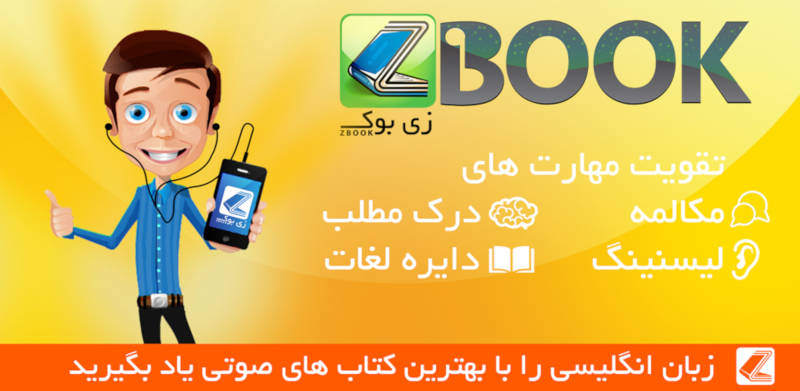 متن انگلیسی فصل
CHAPTER TEN
The Ferrars Family
Anne and Lucy Steele were now staying in London with the Middletons. Everyone except Elinor was pleased to see them. The Steeles soon called on Mrs Jennings at her house in Berkeley Street. When Lucy saw Elinor there, she went up to her at once.
'I am so pleased that you are still in London, Miss Dashwood,' Lucy said with a sly smile. 'You told me that you would only stay a month, but I knew that you would stay longer. And now that your brother is coming to London you will not want to leave at all! Will you be staying with Mr and Mrs Dashwood when they arrive?'
'No, I do not think so,' Elinor replied.
'Oh, I am sure that you will!' Lucy cried. 'But you have been away from home such a long time! What does your mother think about that?'
Mrs Jennings heard Lucy's remark and spoke immediately. 'Oh! The Miss Dashwoods' visit has only just begun!' the old lady said kindly. 'I want them to stay as my guests for as long as possible.'
'I hear that Miss Marianne Dashwood has been ill,' Lucy went on. 'What is the matter with her? Where is she?'
'My sister has a headache today and she is resting in our room,' Elinor replied quietly.
'Then we must go and see her!' Anne Steele cried and she began to walk quickly towards the door.
'Please let her rest,' Elinor said.
Lucy frowned at her sister when she saw that Elinor was angry. Anne Steele said nothing more.
The following morning, Elinor persuaded Marianne to go with her to Bond Street. Elinor took some of her mother's jewellery that needed to be repaired. The small jeweller's shop was very crowded and busy, so the Miss Dashwoods sat down to wait.
Elinor noticed a handsome young man in the shop. He was talking to the jeweller. The young gentleman was about twenty-three years old and he was dressed in fine, fashionable clothes. Elinor had not seen the gentleman before, but his face reminded her of someone else.
The young man spent a long time in the shop and bought several things. He did not speak to Elinor and Marianne, but he looked at them before he left.
Elinor's business in the shop was over quickly. Just as the sisters were leaving, their brother, Mr John Dashwood, came in. He bowed politely and seemed pleased to see them.
'Fanny and I have been in town for two days, but we have had no time to call on you,' John told Elinor and Marianne.
'We spent most of yesterday with Fanny's mother, Mrs Ferrars. But I shall certainly call on Mrs Jennings tomorrow. We should like to meet the Middletons too. I believe that they have been good friends to you in Devon.'
'Yes, they have,' Elinor replied. 'They have been very kind to us. And we often visit them here in London.'
'I am very pleased to hear it,' John Dashwood replied with a smile. 'The Middletons are very rich and they are members of our family too. Edward has told Fanny and me how kind the Middletons are.'
John Dashwood came to Berkeley Street the next day to call on Mrs Jennings. Colonel Brandon was also visiting that morning.
After staying for half an hour, John Dashwood asked Elinor to introduce him to the Middletons. On the way to the Middletons' house, John asked his sister questions about the Colonel.
'Who is Colonel Brandon?' he asked. 'I could see that he is a gentleman. Is he rich?'
'He has a large house in Dorset,' Elinor replied, smiling.
'I am very pleased to hear it,' her brother said. 'Elinor, I congratulate you. You have done well.'
'What do you mean, John?' Elinor asked in surprise.
'Well, Colonel Brandon is interested in you. He likes you,
'I am sure of it,' John replied. 'Is Brandon rich?'
'He has $2000 a year, I believe,' Elinor said.
'Well, I wish that his fortune were bigger, sister. But you will have enough money and a good house to live in too.'
'You are wrong, brother,' Elinor said quickly. 'Colonel Brandon has no thought of marrying me.'
John Dashwood smiled. 'I know that you have little money, Elinor,' he said. 'But do not be worried by that. Try to catch the Colonel! No one else wants to marry you, we all know that. A marriage between you and Brandon will please everyone. I know that Mrs Ferrars will be delighted to hear about it! If you and Edward are both married to suitable people, it will please her and everyone in your family.'
'Is Mr Edward Ferrars going to be married?' Elinor asked quickly.
'His mother certainly hopes so. She has found him a most suitable lady. Her name is Miss Morton. She is the daughter of a rich lord. She has $30,000 a year! If Edward marries Miss Morton, Mrs Ferrars will give him $1000 a year,' John went on. 'Mrs Ferrars is a very generous woman. She gave Fanny two hundred dollars yesterday, to help with our expenses here in London.'
'But you have plenty of money, brother,' Elinor replied.
'Perhaps,' John said. 'But we have many expenses, both here and in the country. We have spent a lot of money to make Norland Park more comfortable. And there is a lot more work to be done.'
Elinor could not think of a polite reply and her brother went on talking, this time about Marianne.
'What is the matter with Marianne!' John Dashwood asked. 'She used to be a very pretty girl. Fanny used to say that Marianne would make a better marriage than you. But your sister has changed so much. She looks quite ill. No one suitable will be interested in her now!'
Elinor and her brother had now reached the Middletons' house in Conduit Street. Sir John and Lady Middleton were both at home and John Dashwood was delighted to meet them. He believed that his sisters had done well to make friends with the Middletons and Mrs Jennings. They were all important members of society, and they were very rich. And now they were his friends too.
Fanny - Mrs John Dashwood - soon called on the Middletons and Mrs Jennings. Fanny and Lady Middleton were very much alike. There were interested in the same things - money, their position in society, and their children. They soon became good friends.
Not long after this, Elinor heard that Edward Ferrars had come to London with John and Fanny. He called twice at Mrs Jennings' house. But each time that he visited, Elinor was out. She was pleased that Edward had called, but she was happy not to have seen him.
Mr and Mrs John Dashwood decided to give a dinner party at which the Middletons would be the most important guests. Elinor and Marianne were invited, together with Mrs Jennings and Colonel Brandon. Lucy Steele and her sister were staying with the Middletons, so, of course, they would be at the dinner party too.
Fanny's mother, Mrs Ferrars, was going to be another of the guests. Elinor thought that Edward would be coming with his mother. But she was wrong. As soon as Lucy saw Elinor, she was happy to tell her the reason why.
'My dear Edward will not be at the Dashwoods' dinner on Tuesday,' Lucy said. 'He is not going because he would not be able to hide his feelings for me. Oh! My dear Miss Dashwood! I shall be meeting Edward's mother for the first time! Mrs Ferrars - the lady who will soon be my mother-in-law! How frightened I am!' As she said this, Lucy looked at Elinor slyly.
Elinor very much wanted to tell Lucy about Mrs Ferrar's plans for Edward and Miss Morton, but she did not. Instead, she said, 'I feel very sorry for you, Lucy.'
Mrs Ferrars was a small, thin woman with pale skin. Her plain face had a proud, angry look and she did not speak to Elinor and Marianne at all. But the old lady smiled at the Steele sisters. Mrs Ferrars had no idea that Lucy was hoping to marry her eldest son.
The Dashwoods gave their guests a fine dinner. There were many servants to serve the very best food and wine. The meal continued for many hours.
Later in the evening, when all the guests were in the drawing-room, John Dashwood showed Colonel Brandon a very pretty pair of screens.
'The pictures on the screens were painted by my sister, Elinor, and given to Fanny,' John Dashwood said. 'They are very well painted, do you not think?'
The Colonel agreed and the pieces of furniture were shown to the other guests. Mrs Ferrars asked to see them. But when she was told that the screens were Elinor's work, she would not look at them.
Fanny was embarrassed by her mother's bad manners.
'Do look at the screens, mama. They are very pretty,' Fanny said. 'Elinor paints almost as well as Miss Morton.
'And Miss Morton paints very well indeed, as you know.'
'Miss Morton does everything well. She has the best teachers,' Mrs Ferrars said, frowning at Elinor as she spoke.
Marianne was very upset by Mrs Ferrars' unkind words. 'These screens were painted by my dear sister, Elinor,' she said. 'Who cares about Miss Morton's work - or Miss Morton?'
'We all care about Miss Morton,' Mrs Ferrars said coldly and angrily. 'She is Lord Morton's daughter.'
Marianne's eyes filled with tears and she walked across to her sister. 'Elinor dear,' she said. 'Do not let them make you unhappy. We both know how cruel people can be.'
Then Lady Middleton began to talk of other things and the rest of the evening passed quietly.
Lucy Steele called at Mrs Jennings' house early the following morning. She immediately sat beside Elinor.
'My dear friend, I have come to talk to you about my happiness,' Lucy said. 'Mrs Ferrars talked to me for some time yesterday evening. I think that she likes me. It is so important to my dear Edward and myself.'
'Mrs Ferrars was certainly polite to you,' Elinor replied.
'Polite!' Lucy repeated. 'Mrs Ferrars was more than polite to me. She was very kind. And your sister, Mrs Dashwood, was very kind too.'
'Neither Mrs Ferrars, nor Mrs Dashwood, have been told about your engagement, have they?' Elinor said.
'No,' Lucy said, 'but it will not change their feelings towards me. Mrs Ferrars is a very kind woman and so is Mrs Dashwood.'
Elinor could not agree with this, so she did not reply.
'Are you ill, Miss Dashwood?' Lucy asked with a smile, is that why you are not answering me? I do hope that you are not ill. I need your friendship at this time. Next to Edward's love for me, your friendship is the greatest help to me.'
At that moment, the drawing-door door opened and a servant said, 'Mr Ferrars.' Two seconds later, Edward Ferrars walked into the room.
All three young people were embarrassed. Elinor spoke first. She asked Edward to sit down and started to talk to him about their time in London. But Edward did not join in the conversation. He sat in silence.
'I am sure that Marianne would like to see you, Edward,' Elinor said at last. 'Let me go and find her.'
Elinor walked upstairs very slowly. She wanted Edward and Lucy to have time to talk to each other.
When Marianne heard that Edward had arrived, she was delighted. She ran downstairs into the drawing-room.
'Dear Edward, how happy I am to see you!' she cried, smiling. She held out her hand to the young man. She smiled again, first at Edward and then at her sister.
'You look pale and tired, Miss Marianne,' Edward said at last. 'Perhaps you are not happy in London.'
'Oh, do not worry about me!' Marianne cried. 'Elinor is well. That is the important thing. We are both delighted to see you again, Edward. My sister and I shall be returning to Barton very soon. I hope that you will be able to go with us. That would be a great help.'
Lucy frowned angrily at these words, but she did not know what to say.
'Why were you not at the Middletons' yesterday, Edward?' Marianne asked the young man.
'I had another engagement,' Edward said quietly. 'I had been invited to another place. It was an important invitation.'
Lucy smiled. 'Some young men keep engagements and others do not!' she said, laughing. 'You know that, Marianne!'
Elinor was very angry, but Marianne smiled at Lucy's cruel words.
'I know that Edward will never do or say anything that is unkind,' Marianne said. 'He will always behave correctly.'
A few minutes later, Edward stood up and walked towards the door.
'My dear Edward,' Marianne said to him very quietly, 'do not go. Lucy will soon be leaving.'
But Edward apologised and said that he could not stay longer. After a few minutes, Lucy went too.
Marianne knew nothing about Edward and Lucy's secret engagement. Elinor had promised Lucy that she would say nothing about it. She had to keep Lucy's secret.
مشارکت کنندگان در این صفحه
تا کنون فردی در بازسازی این صفحه مشارکت نداشته است.
🖊 شما نیز می‌توانید برای مشارکت در ترجمه‌ی این صفحه یا اصلاح متن انگلیسی، به این لینک مراجعه بفرمایید.