سرفصل های مهم
فصل 05
توضیح مختصر
زمان مطالعه

10 دقیقه

سطح

خیلی سخت
دانلود اپلیکیشن «زیبوک»
این فصل را می‌توانید به بهترین شکل و با امکانات عالی در اپلیکیشن «زیبوک» بخوانید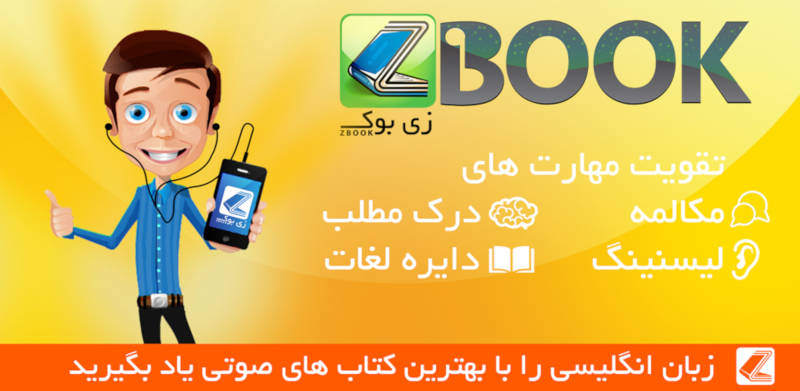 متن انگلیسی فصل
CHAPTER FIVE
New Friends
One morning, about a week after Edward left Barton Cottage, Elinor was sitting at her little table again. She was drawing a picture and thinking of Edward. Suddenly, she heard the sound of the garden gate opening. She stood up and looked out of the window.
Five visitors were standing at the front door of the cottage - one of them was Sir John Middleton. He knocked on the window and Elinor opened it.
Sir John put his head in through the window and said, 'I have brought some strangers to see you. Tell me what you think of them!' And he laughed.
Before Elinor could reply, Mrs Jennings shouted through the window too.
'How are you, my dear?' the old lady cried cheerfully. 'I have brought my younger daughter, Charlotte, to see you.
Her husband, Mr Palmer, is here too.'
Elinor ran to the front door and opened it. Margaret and Mrs Dashwood had heard the voices, and immediately they came downstairs to welcome their visitors. Soon they were all drinking tea in the sitting-room.
Charlotte Palmer was very different from her elder sister, Lady Middleton. Charlotte was short, with a round pretty face. She talked and smiled all the time - except when she was laughing.
Mr Palmer bowed to the ladies and did not say anything. Then he sat down, picked up a newspaper, and began to read it.
'What a sweet place this is now, Mrs Dashwood!' said Charlotte. 'You have made this room so comfortable! And look at these pretty drawings! Are they yours, Miss Dashwood? How clever you are! Do you not agree, Mr Palmer?'
Mr Palmer went on reading his paper and did not say a word.
'We were so surprised when Charlotte and Thomas arrived last night,' Mrs Jennings said with a laugh. 'Charlotte should not have travelled. She is expecting a child in February. But she is here, so you must all come to dinner tomorrow. Miss Marianne must come too.'
'Yes, you must come,' Sir John said. 'If the weather is bad, I will send my carriage for you.'
However, the following day, only Elinor and Marianne went to Barton Park. Mrs Dashwood and Margaret stayed at home.
As Marianne and Elinor walked into the drawing-room of Barton Park, Mrs Jennings greeted the sisters in her usual, cheerful way. Charlotte stood up, smiled happily, and ran across the room to speak to the Dashwood sisters.
'I am so glad that you have come today. Mr Palmer and I have to leave tomorrow,' she said with a laugh. 'But we will all meet again in London. Very soon, I hope.'
'We are not going to London this winter,' Elinor said.
'You are not going to London!' Charlotte cried. 'But you must, Miss Dashwood!
'My dear Mr Palmer,' Charlotte said to her husband as he came into the room, 'you must persuade the Miss Dashwoods to go to London this winter. Willoughby is sure to be there,' she added, smiling at Marianne.
Mr Palmer did not answer. He looked out of the window and began to complain about the weather. It was now the month of November and cold winds were blowing.
Elinor and Charlotte went and sat near Mrs Jennings.
'Willoughby lives near you in Somerset, I believe,' Elinor said to Charlotte. 'Do you know him well?'
'Oh, very well, though I have never spoken to him. We have never met in Somerset, but I have seen him many times in London. Everyone there knows that your sister will marry Willoughby. Colonel Brandon told me this, when I saw him in London.'
'Are you sure?' Elinor asked in surprise.
'Well, my mother wrote and told me about your sister and Willoughby,' Charlotte said. 'So when I saw the Colonel, I asked him. He did not answer me immediately. But he believes that they will marry, I am sure.
'You believe this too, do you not, mama?' Charlotte said, looking at Mrs Jennings.
Elinor was very surprised by Charlotte's words and she wanted to hear more. 'Do you know Colonel Brandon well?' she asked.
'Oh, yes,' Charlotte said with a laugh. 'A few years ago, the Colonel wanted to marry me. But my mother decided that I must marry Mr Palmer and I am very happy with him.'
When he heard his name, Mr Palmer looked up from his newspaper and frowned. Mrs Jennings saw the frown on her son-in-law's face and laughed.
'Well, you can be angry now, Mr Palmer, but it is too late!' she cried. 'You married my Charlotte and you cannot give her back to me. We do not care about your frowns at all!'
The Palmers left Barton Park the next day, but the Middletons soon had some other visitors.
Mrs Jennings went to Exeter. While she was there, she met Anne and Lucy Steele, two young ladies who were her relations. Sir John invited them to Barton Park and they arrived a few days later.
The Miss Steeles were delighted to be at Barton Park and they were very polite to Sir John and Lady Middleton. The young ladies praised everything at Barton Park - the house, its furniture and, most of all, Lady Middletons children. That, of course, pleased their parents very much.
Sir John talked excitedly about the new visitors when he saw the Dashwoods the next day.
'You must come and meet the Miss Steeles!' Sir John said. 'Lady Middleton says that they are the sweetest girls in the world! Lucy is so pretty and she is so kind to the children. She is always playing with them. Our visitors want to meet you, of course. You must come to Barton Park this week.'
Elinor and Marianne met Anne and Lucy Steele a few days later. Miss Steele was nearly thirty and she had a plain face. She talked a lot, but she had nothing interesting to say. Lucy Steele was about twenty-three. She had a pretty face and very bright, intelligent eyes. She looked carefully at each person that she spoke to, and smiled. Both girls said that they were delighted to meet Elinor and Marianne, but they were more interested in Lady Middleton's children.
Sir John and Lady Middleton had four children and they all behaved very badly. They shouted loudly, they pulled the young ladies' hair and they threw the ladies' handkerchiefs out of the window.
'How sweet the little darlings are!' Miss Steele said with a laugh. 'How they love teasing us!'
As Miss Steele put her arms around Annamaria, her brooch scratched the little girl's arm. The three-year-old child screamed and screamed until her mother gave her some sweets and took her away.
'Lady Middleton is a very good mother!' Miss Steele cried.
Marianne said nothing, but Elinor agreed politely.
'I love the Middletons' children!' Lucy added. 'They are delightful. They are so clever and lively. Quiet children are so dull. Do you agree, Miss Dashwood?'
'When I am at Barton Park, I become very fond of dull, quiet children,' Elinor replied.
Lucy did not know how to reply to this.
Miss Steele spoke next.
'I am sure that you and your sister were sorry to leave Sussex, Miss Dashwood,' Anne Steele said with a smile. 'You must have known many handsome young men there. We cannot live without handsome young men, can we?'
Elinor was very surprised by these vulgar words and Lucy looked unhappy. She frowned at her sister and said, I am sure that there are lots of young men in Barton, Anne.'
'Well, I hope so!' Miss Steele cried. 'But I think that the place is rather dull. Exeter is full of young men. There are too many, in fact. There's Mr Rose, Dr Simpson -'
'Please be quiet, Anne!' Lucy said sharply. 'Perhaps Miss Dashwood is not interested in young men. Or perhaps she does not want to talk about them,' she added. Then she looked at Elinor and smiled a sly smile.
Elinor did not like this kind of conversation and she did not like the Miss Steeles either. Miss Steele was vulgar and stupid- Lucy was sly and did not say what she thought. Elinor did not want to be friends with them. She was pleased when she and Marianne were home again.
However, Sir John Middleton did not think the same thoughts as Elinor. He had other ideas about his young friends. He wanted the Miss Dashwoods and the Miss Steeles to like each other. He had soon told Anne and Lucy Steele all about the Dashwoods and their friends. He told the Miss Steeles that Marianne loved John Willoughby and that she was engaged to him.
Often when Elinor was at Barton Park, Mrs Jennings teased her about the letter F. Then one day, Sir John said, 'Elinor Dashwood is in love too. Her young man's name is Ferrars. But it is a secret, so please do not gossip about it.'
'Mr Ferrars?' Miss Steele cried. She turned to speak to Elinor. 'He is the brother of your sister-in-law, Fanny Dashwood, I believe. We know Mr Ferrars very well, Miss Dashwood. He often stays at our uncle's house, in Plymouth.'
Elinor was very surprised to hear this and she wanted to know more. But Lucy frowned at her sister and Anne stopped talking at once.
مشارکت کنندگان در این صفحه
تا کنون فردی در بازسازی این صفحه مشارکت نداشته است.
🖊 شما نیز می‌توانید برای مشارکت در ترجمه‌ی این صفحه یا اصلاح متن انگلیسی، به این لینک مراجعه بفرمایید.